New Fork, More Clearance, Vivid Green!
It's green. Very green! That was everyone's first comment when we saw the photos of the new, revised version of the Ritchey Outback gravel bike. Getting past the colour, the next thing that hits you is the huge tyre clearances of this steel wonder.
If you are looking for a 'one bike, all purposes' frame, there is little question that steel is the material of choice. Ritchey's renowned experience in deft handling and supple riding frames has always made their venerable Outback a popular option for riders. We hope to get one in for testing in the near future so we can experience it for ourselves. For now though, we'll just have to make do with the press release.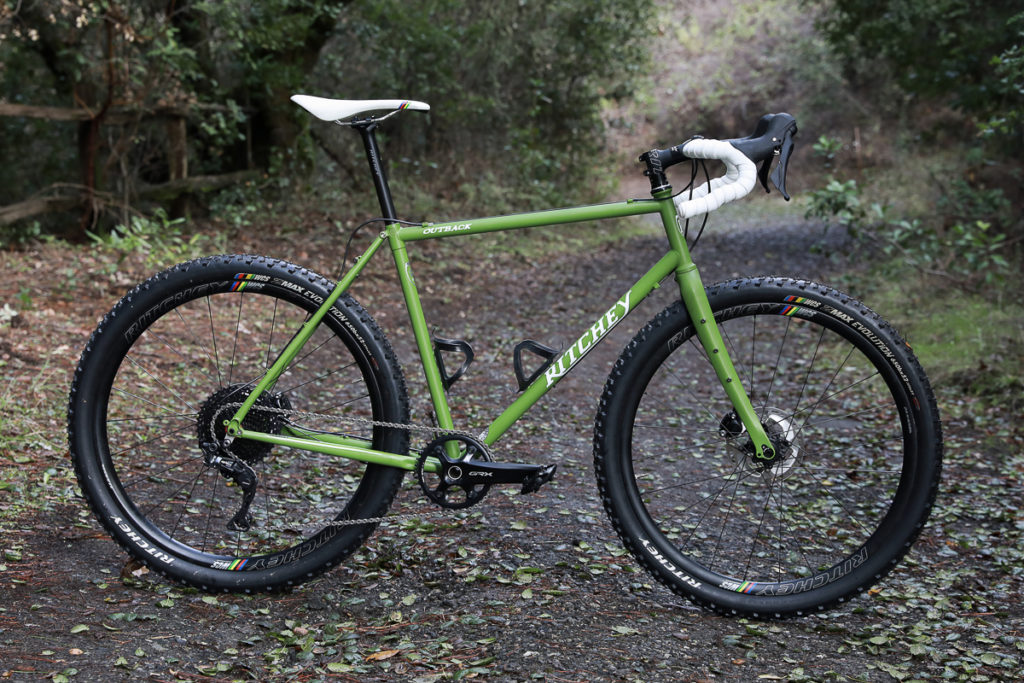 Tom Ritchey rides about 10,000 miles per year, and most of that is off-road. Combine that with his more than 40 years of designing and building bicycles, and it's no wonder the Outback has become an icon in the gritty world of gravel and adventure bikes.

Ritchey Logic
We took more than a few suggestions from our customers when rethinking the Outback to make the bike you see now. Versatility was crucial to the design; accommodation of both 650×51 and 700×48, a new straight steerer carbon adventure fork with anything mounts are the most notable changes.
Traditional features, updated standards
We also included fender mounts and third bottle cage for extended bike camping adventures. Given all this, the Outback is still a ripper. Whether a multi-day bike packing trip or through the perils of a DK200, Outback is our quintessential gravel bike.
The frame accepts flat-mount disc calipers, and is painstakingly TIG-welded with proprietary triple-butted Ritchey Logic steel tubing. The Outback frame delivers the legendary Ritchey ride quality that's resilient over the harshest terrain and delightfully responsive when you want to open it up.
Specifications
Sizes: XS, S, M, L XL
Heat-treated, triple-butted Ritchey Logic tubeset
Flat-mount brake compatibility
Thru-axles in front and rear
TIG-welded Rack and fender mounts
New Ritchey Adventure Fork with multi-purpose mounts
Tire Clearance: 700 x 48mm or 650 x 2.0in
Headset: WCS drop in 1-1/8" (included)
Frame Weight: 2.27 kg (XL w/ thru-axle and derailleur hanger)
Fork Weight: 473g (uncut w/ thru-axle)
Total Weight: 2.74 kg (XL)
Color: Guacamole y Crema
Retail Price: € 1449/£ 1299 (frame / fork / headset)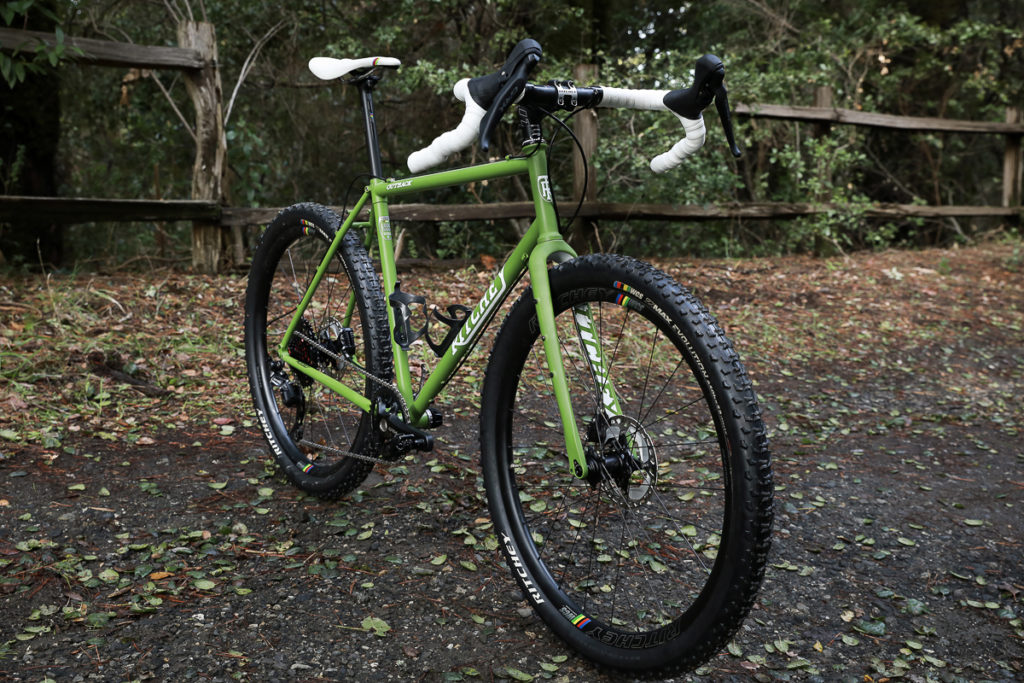 Ritchey Outback 2 available now
The new Ritchey Outback 2 frames have already landed at the European warehouse and are live on their website now. For more information, head on over to eu.ritcheylogic.com or visit Upgrade, the UK distributor for all things Ritchey to locate your nearest dealer.
Last modified: 28th April 2020