The Service Course team in Wilmslow finally got to hold their Gravel Bonanza event since opening their doors on the edge of the Peaks in early 2020.
The Gravel Bonanza series began life in Girona as a quarterly social ride many moons ago and after a bumpy "is the coast clear to host big events again" road since Covid arrived out of the blue the Bonanza is back and this time in the Peaks!
Off-Piste in the Peaks in fact, setting out from the Wilmslow store, this edition consisted of the age-old event formula that has served ( 😉 ) The Service Course well thus far consisting of a long, challenging ride exploring the best off-road terrain in the region, punctuated with copious specialty coffee and never ending pastries, sandwiches and snacks, plus a pint and pie waiting for you at a tap room recently opened by one of the UK's best craft breweries.
A hard format to Argue with indeed.
The route to be tackled was roughly 110km of mixed terrain that can be broadly categorised as "gravel riding", including beautiful fireroads, singletrack and quiet lanes, navigating the whole route will see the riders rack up 1500m of climbing, the entry of £25 covered all the snacks and goodies you'd expect from an event like this plus £5 of the entry went straight to The Peak District National Park Foundation.
The Gravel Bonanza concept is most definitely not a race and while the partners of the event The Service Course, Outdoor Provisions, Track Brewing, Komoot and Wahoo were all on hand, there were no prizes for finishing first but plenty of opportunities to tell stories over beers, fix punctures while snacking on goodies and a pace which would allow for plenty of photos to be taken. 

All to look back on to fondly remember the special atmosphere of a day thoroughly enjoyed together.
Rather than take our word for it we thought better way to get an idea of the route, the vibes and the pies from some of the 75 riders who joined in on the first Service Course Wilmslow Gravel Bonanza.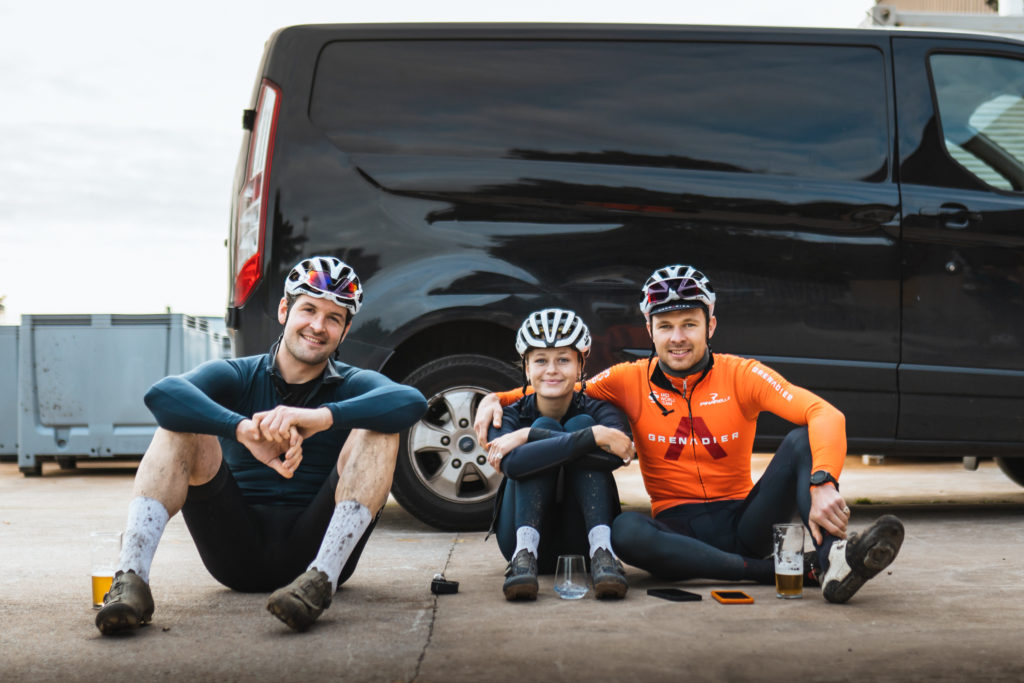 Vinny – The Service Course Wilmslow / Gravel Bonanza Rider 
The day started off with a real buzz in the cafe, riders preparing for the day ahead with some excitement and anticipation, with our team on hand to help out and give some insight into what was to come. The ride itself was fantastic with a good spread of riders across the course giving me a good chance for some on the bike interactions as I worked through the ride, which was lovely. There was a sense of elation arriving at the feed stop after a borderline brutal first half of the ride. The feed stop itself was ace with a great atmosphere and loads of laughs. The rest of the ride was nothing short of epic, with more of the same at the finish, telling each other stories from the day with some lovely pies and beers. Bring on the next one! 
Muhammad Fahmi Ismadi / Gravel Bonanza Rider 
I signed up for this event alone, but reached the finish point with some new friends – I love how the friendly community works here. Another highlight was the view of the city of Manchester from the top of the Peak District. This ride really reminds me of the famous cliche quote 'Working alone can bring us faster but working together brings us further'. It felt like an exhilarating gravel riding experience in the heart of the famous peak district where no barriers stopped us. Top Class!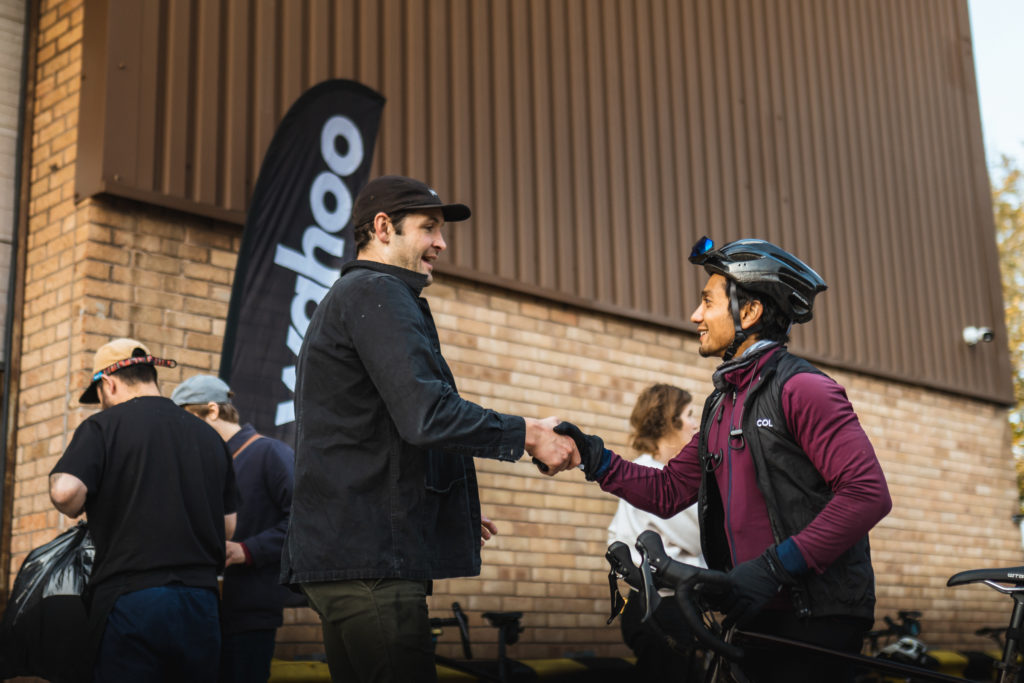 Joel / Gravel Bonanza Rider 
The day was absolutely fantastic. I've never done anything like that before, so I was a bit nervous but everything was so well organised and the guys so friendly. The best bit was the route though. Some of the trails we were riding were less than a km from my normal road routes, but I never knew they existed and they were properly nice; quiet, gorgeous views and technical enough to be interesting without throwing a novice like me off my bike. Pretty much had a grin on my face the whole day. 
Stefan / Track Brewing 
Collaboration is what we really love to do. Usually it revolves around brewing beer, but getting involved with some of the premier adventure and outdoors businesses to put together a killer event was too good to resist. The result was an amazing day of laughs, struggles, sore legs and good beer. Can't wait until we do it all again!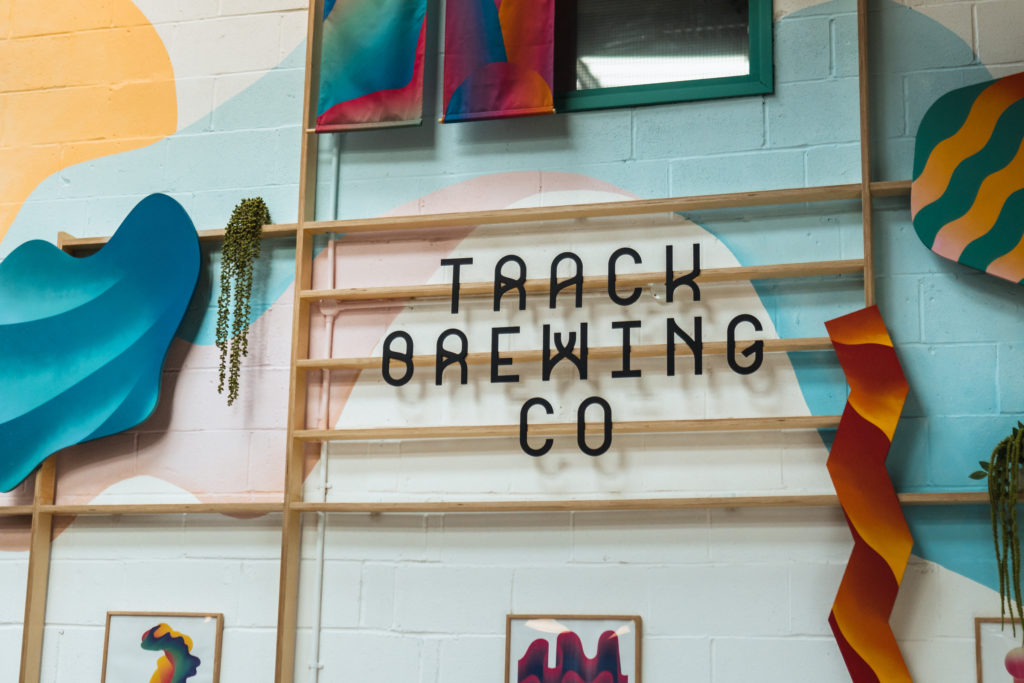 Adam / Gravel Bonanza Rider 
An absolutely terrific route – great balance of tarmac linking bridleways, forest fire-roads, canal tow-paths, fields, moors and some seriously rough and lumpy gravel. Basically a snapshot of every type of off-road surface going in the region, with such stunning views and scenery. Most of the route I had ridden before but never as one continuous linked route. I've cycled in this area my whole life and in younger days would mountain bike over some of the sections such as the Old Coach Road from Derbyshire Bridge into Buxton. Barrelling up and over that section on a gravel bike, where previously I'd have been nervous about going on a mountain bike, brought a pretty wide smile to my face. You just have to look ahead (not down!) and let the wheels roll and find their own line. It's pretty amazing what a wheel will roll over. The food and coffee stop in the Goyt Valley was very much appreciated, big warm smiles, lovely grub and a very tasty cappuccino, what more could you ask for? Rolling into the bustling city centre of Manchester, having moments before been out in the properly rural countryside, is always a surprise. Being greeted by a bunch of exhausted, muddy, smiling, friendly riders with a pie and a pint was a fantastic way to end what had been a memorable and challenging day in the saddle. What a great adventure right from my front door!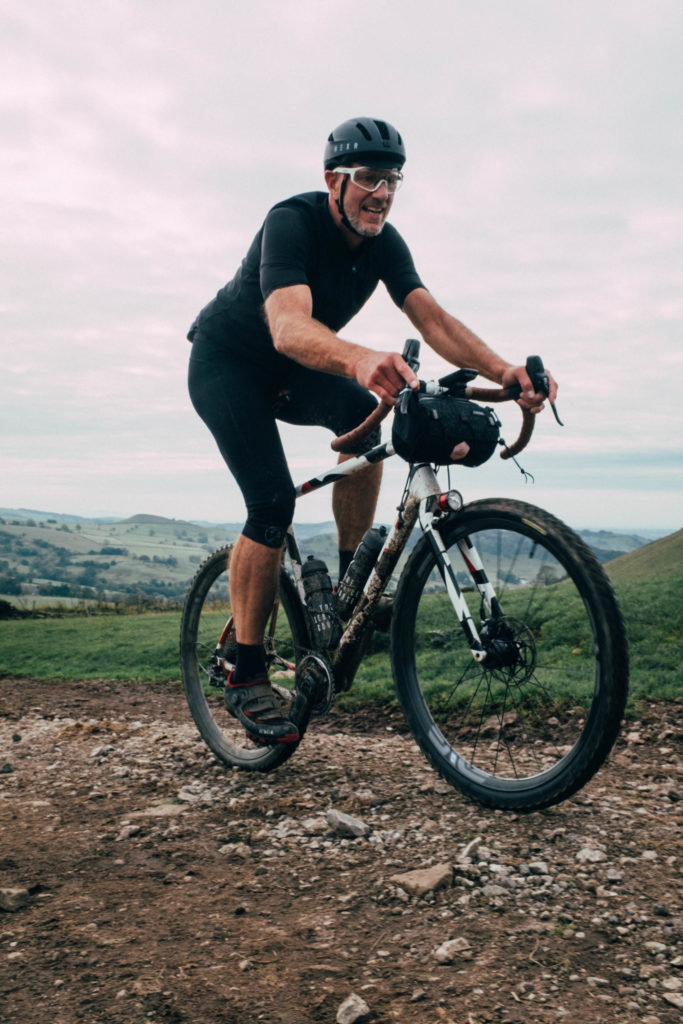 Ali – Wahoo / Gravel Bonanza Rider 
We are proud at Wahoo to have partnered with The Service Course for a truly epic day of gravel. We supplied a range of demo ELEMNT ROAM GPS Bike Computers to all guests on the ride, pre-loaded with long and short route options from our navigation partners Komoot. And with stunning views and amazing gravel trails, The Peaks definitely didn't disappoint! Completing the ride with big smiles on our faces; great coffee, impeccable vibes and a beer to finish made for a perfect day out on the bike.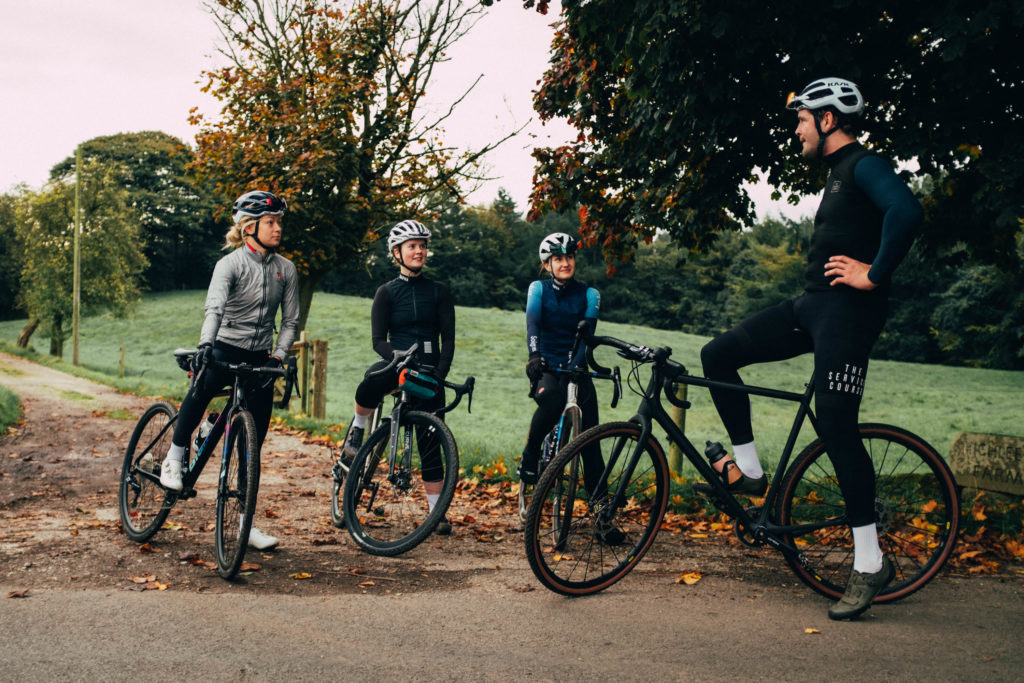 Owain Doull / Gravel Bonanza Rider 
I had such a great time at the Gravel Bonanza. I wasn't really too sure what to expect going into it. I have a gravel bike but generally use it in the winter when the roads are not so nice, maybe if there's some snow, but I haven't really pushed it's limits, until now. Parts of the route are what I would probably use a mountain bike for but to actually see what you can do on a gravel bike – I was blown away. The route was great, we were very fortunate with the weather and you can't fault finishing at a top brewery with some pints and pies. I was a tired man but very happy man at the end of it. Big shout out to everyone involved for putting on such a great event. 
Luke / Outdoor Provisions
I will never get bored of showing people around the lesser ridden parts of the Peaks on two wheels. The routes can be surprisingly tough going so I'm not always sure if people are going to be elated or want to punch us in the face when we see them at the feed stop… usually it's the former.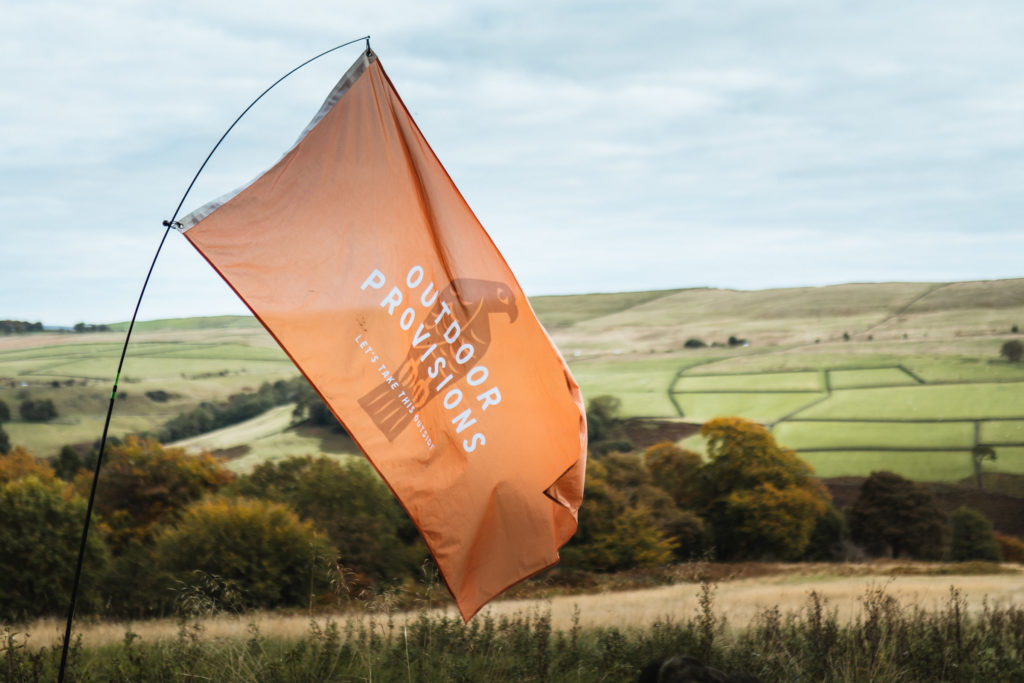 Tom / Gravel Bonanza Rider 
I live in Wilmslow so I am fortunate to have The Service Course on my doorstep. My new OPEN U.P. started with a casual conversation and it escalated from there. I wanted the ultimate single-steed; a do anything and everything bike which progresses my road riding whilst allowing me to dabble off-road when needed. A 70/30 road to off-road bike. The Gravel Bonanza this weekend was a chance to put the OPEN through its paces and it was just such a fun day. I very quickly realised that Peak District gravel is serious stuff but thankfully I was able to switch wheels to something more hardy before the event came around. I'm now really looking forward to some big UK and European adventures on the new whip soon.
Matt / The Service Course Wilmslow
In terms of location for a mid-ride feed stop, it was pretty idyllic. Right in the heart of the Peaks in the Goyt Valley surrounded by the autumnal colours of the hills. Everyone that came through seemed to be having such a good day out. From the first group of riders to the last, spirits were unwavering. It was really humbling to see such a genuine response to the ride (and the route) up until that point, and talk through events/stories over a coffee and some snacks. Personally I've never ridden any gravel or off-road, but after seeing everyone come through I was inspired to go out there and explore myself as soon as possible – to see a side of the Peaks that I've yet to experience.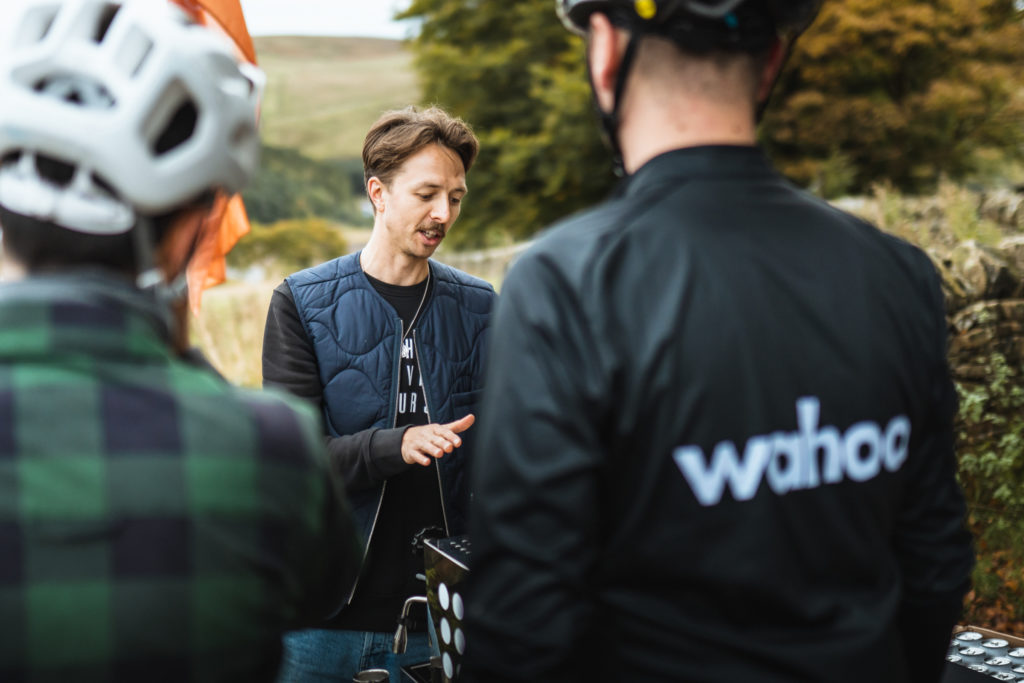 Images Courtesy of @theservicecourse & @MattTomlinson
Stay tuned for 2022 events: www.theservicecourse.cc / instagram.com/theservicecourse
Last modified: 19th November 2021