A truly bespoke service
How do you review a truly bespoke product? By its very nature, it is a one off, configured and built around your individual needs. In the absence of fancy or custom components it isn't the wheel that is up for assessment. Rather it is the ability of the wheel builder to turn the ordinary into the extraordinary.
When we were contacted by Ben Sharp, owner and master wheel builder, with the offer to test his 'gravel wheel' I was interested. I tend to buy hand built, as opposed to off the shelf, wheels so I was curious to see what Ben could bring to the party.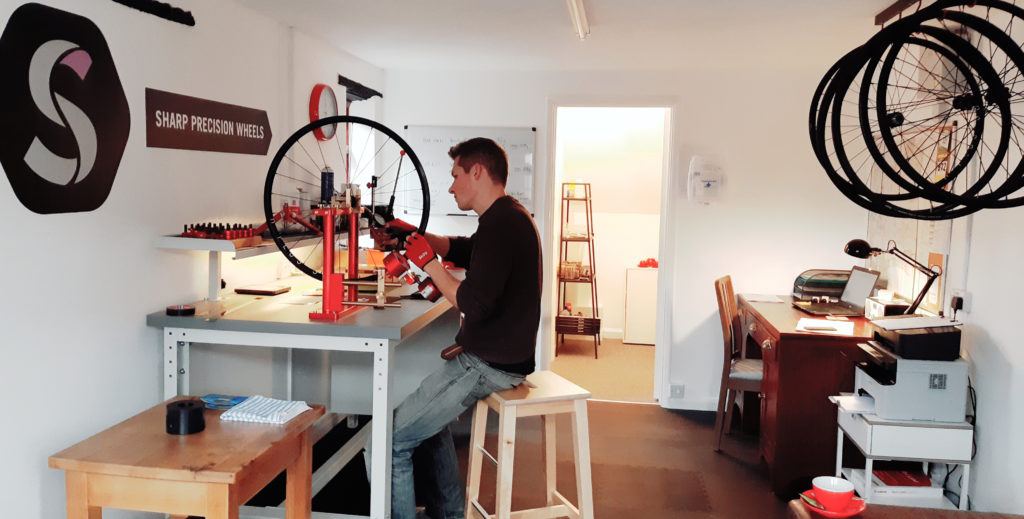 Question, questions, questions
When ordering custom wheels, it is reasonable to assume that you know what you want. In fact, I usually approach the exercise from hub up. Once I have these sorted, rims and spokes follow. I place my order and then I sit back and wait for the wheels to turn up. Arguably, I might be guilty of hubris here but hey, I know best…right?
It was quite a surprise then to be faced with a series of probing questions about weight, type of riding I do, riding style and so forth. It was more of a surprise to be told that there wasn't a stock answer. Ben needed to think about it, he'd get back to me when he had had time to ponder.
All this took place on a Friday. On Monday, Ben got back to me with his recommendations. It all seemed good to me. DT 350 hubs, CX-Ray spokes and DT Swiss RR481 DB rims. So I gave him the go ahead and waited.
This was beginning to look very promising.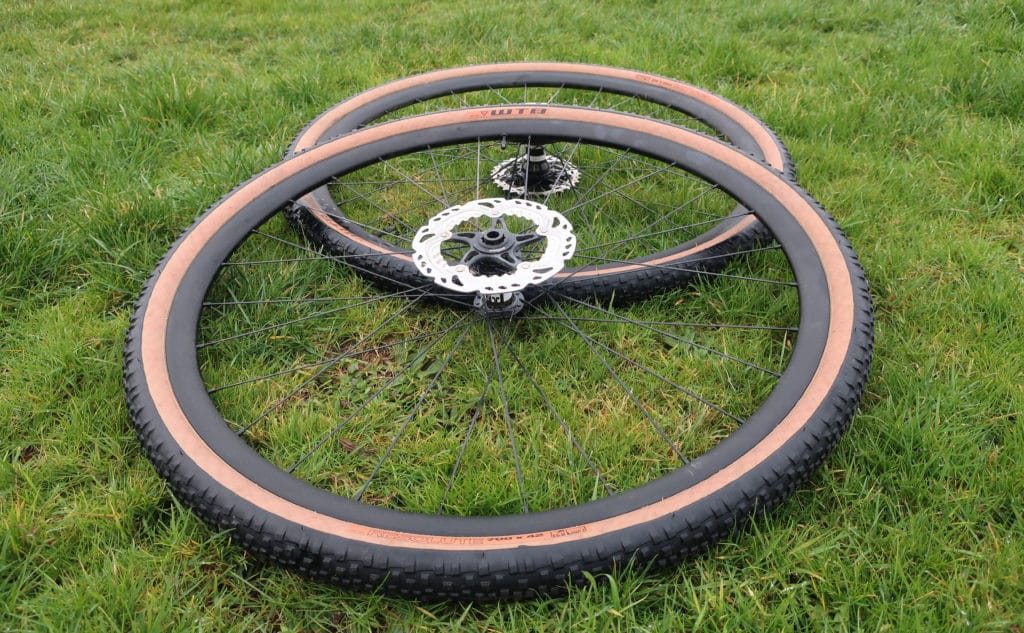 The Wheels
It didn't take long for the wheels to arrive. Presentation was very impressive. Highly professional and branded throughout, I certainly felt as if I was getting a premium product.
Inside the box, along with the wheels was a care document, a 'birth certificate' and a little tub of grease to put on the freehub and the centrelock splines.
The pair of wheels came in at 1,695g. Given that at 14 stone, I am not exactly a lightweight, this is entirely reasonable. After all, there is no point having super lightweight wheels that are going to collapse on you.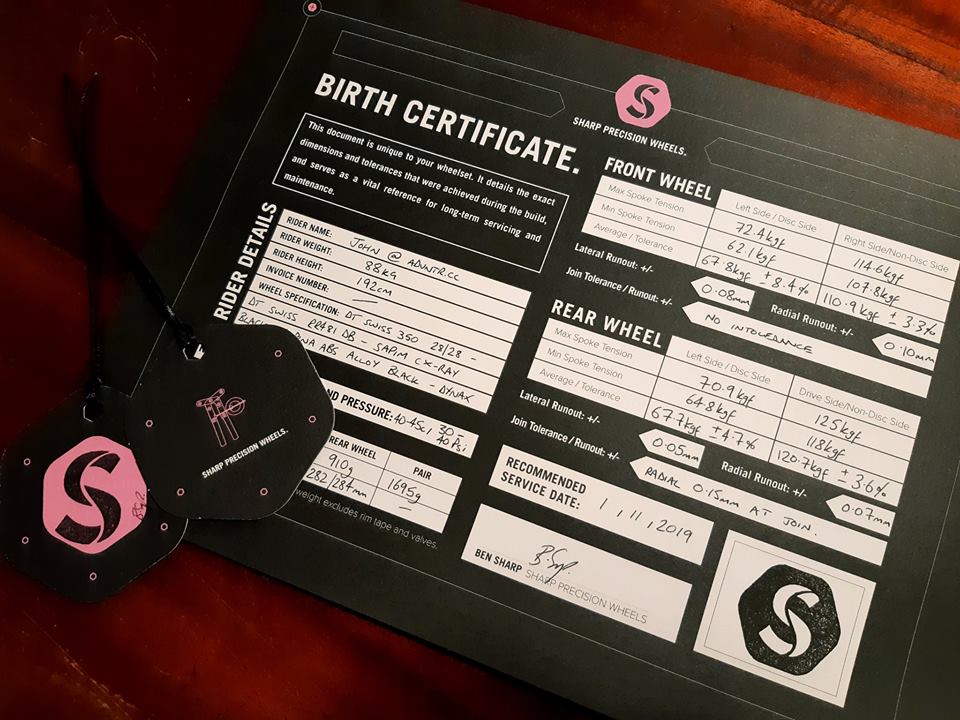 Setup
The rims are tubeless and came taped up, with valves installed. All I had to do was fit the tyres. I have had a few different tyres on these rims and they have all fitted with the minimum of distress! Without exception, they have seated easily, and only once did I need to resort to an Airshot for assistance.
The rotors and cassette were as easy to fit as you would expect. Now, all I have to do is ride!
In use
Much has been written (quite correctly) about how wheels are the most critical upgrade to your bike. What no one ever really talks about is what they look for.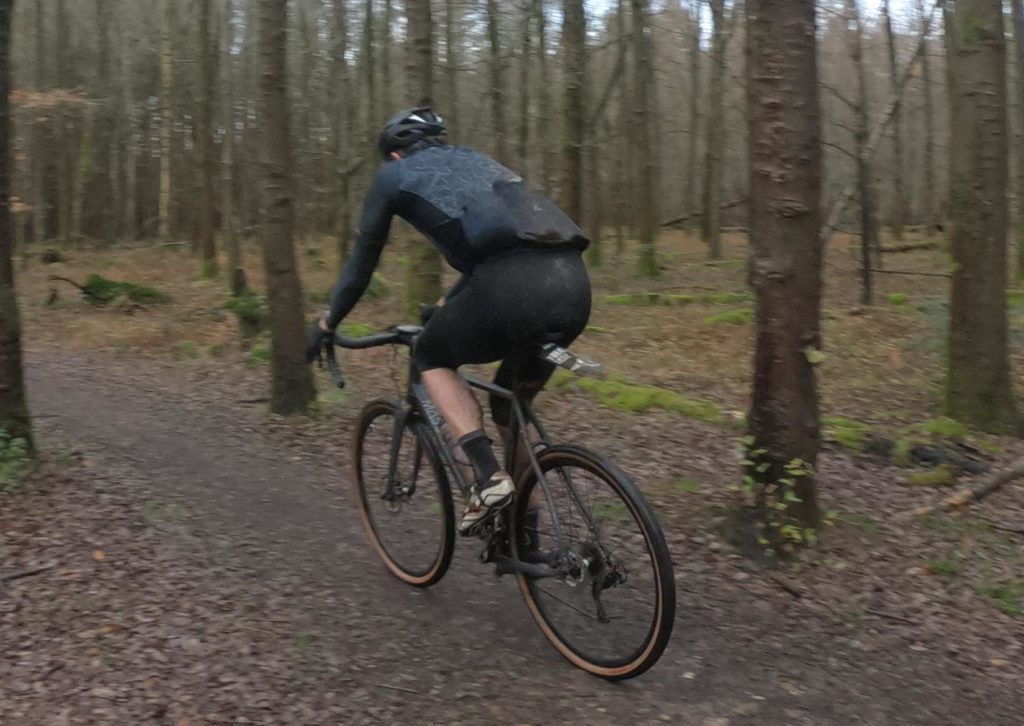 The ideal wheel
I seem to give wheels quite a hard time. Whenever I bought factory wheels, I was forever breaking spokes, cracking rims or getting them out of shape. Maybe my main priority then is for wheels not to die on me. Almost as high a priority is for them to roll well and lastly, not to leak! Using these as a metric, the wheels have performed faultlessly. They have been taken along potholed back roads, bridleways (smooth and rooty) as well as the local MTB ghetto and have never missed a beat. The rims are still circular, the spokes are all intact so that's good then.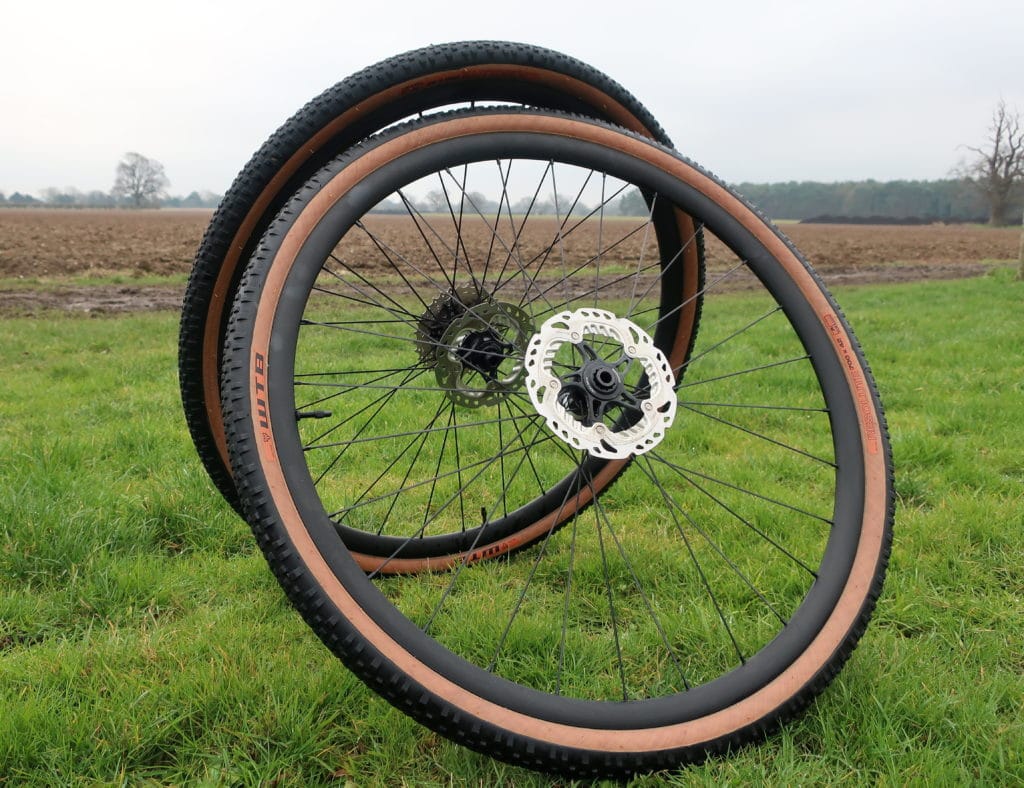 One size fits all….
I suspect that factory wheels are built to a given tension. A 'one size fits all' approach. This is all well and good when you are bantam weight but, if you are a bit heavier it is less so. I understand that all wheels will exhibit a degree of deflection under pressure but, as I see it, the degree of flex is critical. Out of the saddle sprints or big efforts up climbs should not be rewarded with brake rub. This is one of my bêtes noires and is guaranteed to make me grumpy. To push these wheels to the limit, I loaded the bike up, rolled down to the local drag strip and gave them some welly. Even under the most extreme pressure (that I could deliver) they were fine, not even the faintest hint of the dreaded scraping!
Smooth as you like
Finally, I can't move on without mentioning the hubs. This is my first time with the DT Swiss 350.  I have had some DT240s for a long time and I was interested to see whether there would be any noticeable difference. Quite what I expected to notice I'm not sure. The quality seems to be just as high, they feel as smooth as silk and seem to be a good choice.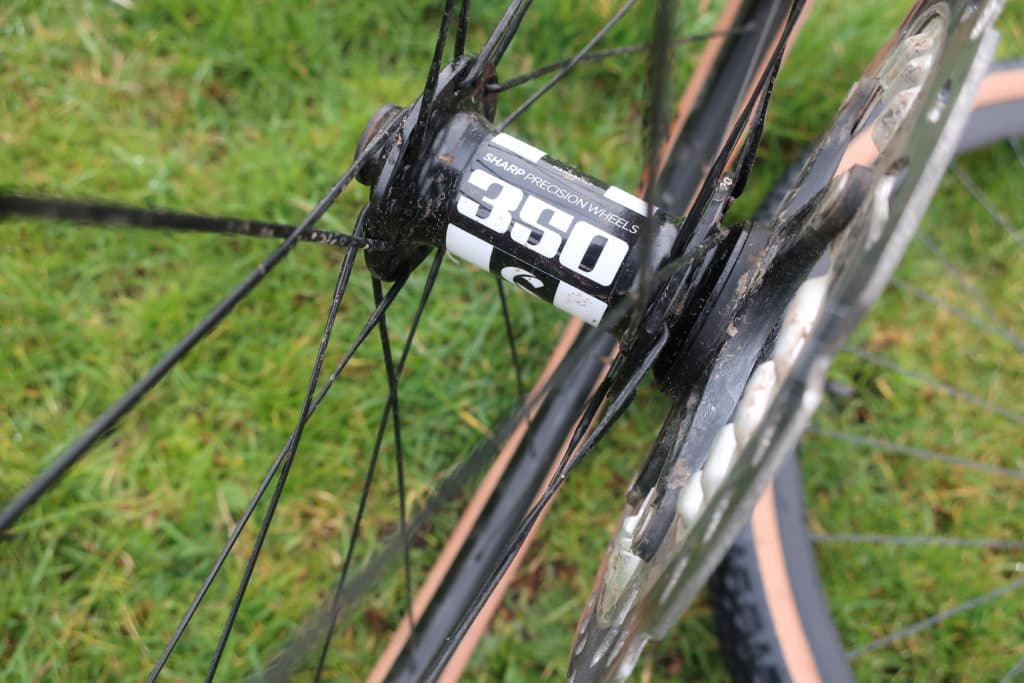 Conclusion
If you ask Ben to build you a pair of wheels, they will be quite different to the ones I ended up with. Even if you have the same components. Unless that is, you are my height and weight and do exactly the same sort of riding as I do. This is the essence of a custom wheel.
What I can say is that there is no question about his ability to collect and assess the relevant data, make a recommendation, and build a quite extraordinary wheel for you.
In fact, I liked the wheels so much, I bought them.
Last modified: 6th February 2019