Who or what is ERE Research? Cycle racer, product designer and all-round bike nerd, Piet van der Velde, created the brand with one simple objective: Make your next bike ride your best ride. Piet aims to do this by using his race proven experience and engineering background to produce the finest products available to cyclists like us.
ADVNTR met Piet relaxing in the sunshine outside his camper van at this years Eurobike. While the coffee brewed, we checked out some of the latest kit to roll out of ERE's headquarters in Switzerland.
Genus Saddle
Piet has been designing saddles for some of the most recognised brands in the cycle industry for years. Now with the Genus saddle, ERE Research is entering the market with revolutionary design that doesn't just address ergonomics, it also features adjustable comfort.
Through his experience of saddle design, Piet realised that you cannot make the perfect saddle that works for everyone. Therefore ERE's saddles are available in a multitude of lengths, widths and curvature. Whatever the shape and size, all Genus saddles feature a large pressure relieving cutout, and ERE's unique Comfort Trigger which lets you adjust the saddle stiffness, even on the go.
The carbon railed 330 euro Genus is clearly targeted at the performance end of the cycling spectrum. This top level Genus saddle measures 145x240mm and weighs just 125g. The Comfort Trigger adjusts tension of the saddle. Allowing the carbon shell to flex for improved comfort or stiffen up for increased performance. Flip the switch over to soft mode for gravel sections and hard mode for the road.
Anyone familiar with Brooks saddles know that you can adjust the tension of the leather top with a spanner. Piet admired this idea and created the Comfort Trigger as a modern, performance oriented answer to the classic Brooks design.
Explorator Handlebar Tape
Contact points are important to Piet and for good reason. If you are going to enjoy the ride, you need to be comfortable. ERE Research's new Explorator bar tape is manufactured from a super sticky rubber compound for increased grip. The best comparison I can make is that it has a similar feel to Lizard Skins DSP. Which is no bad thing.
And with an EVA gel backing for comfort and vibration damping, the tape will be perfect for gravel cycling. It's a decent width too, 35mm to allow for a generous wrap for extra comfort.
While the tape is smart, the finishing touch is the natty CNC aluminium bar end plugs. Machined to perfection and anodised in a range of colours to suit everyones taste. You won't find smarter plugs than these and they'll outlive the bar tape. Any bar tape for that matter. Pricing to be announced on 1st October.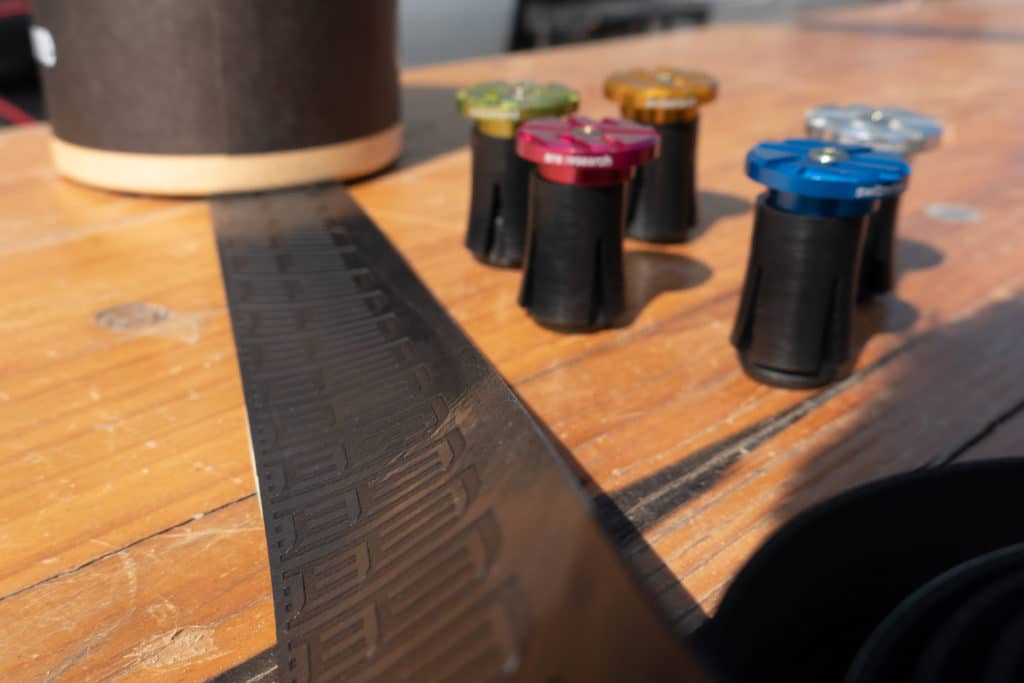 ERE Research Wheelsets
The best was saved until last. ERE's new range of wheels. The company have offered a range of road and gravel tyres since they launched and have always planned to offer a full wheel/tyre system. All models feature a 19mm internal rim width, so are what we'd call 'modern road', but still suitable for tyres up to 700x45c. Being a forward thinking company, ERE does not build wheels for rim brakes. More importantly, ERE back up their wheels with a standard 2 year warranty. Register your new wheels online and gain an additional year of cover, no questions asked.
Gaining entry to the ERE Research wheel family will cost you less than you think. The entry level model of the ERE lineup is the aluminium rim Explorator, retailing at 399 euros. With a 30mm rim depth weighing in at 1,640 grams, a deeper 45mm option ups the weight to 1,860 grams. If carbon is more your thing, 999 euros will get you the Omnia wheelset. Weighing in at 1,680 grams with rim depth of 45mm. Both models feature proprietary hub designs and end caps for QR, 12mm and 15mm axles. All cassette bodies (Campagnolo, Shimano, Sram, XD, etc.) you could ask for are available.
The top model Genus is available in three variants, starting at 1,300 euros. 30mm deep (SL 30 at 1,460g), 45mm (CL 45 at 1,540g) and the deep dish 65mm option (AE 65 at 1,670g). All Genus models feature carbon hubs and stainless bearings which can be upgraded to ceramic for an extra 200 euros.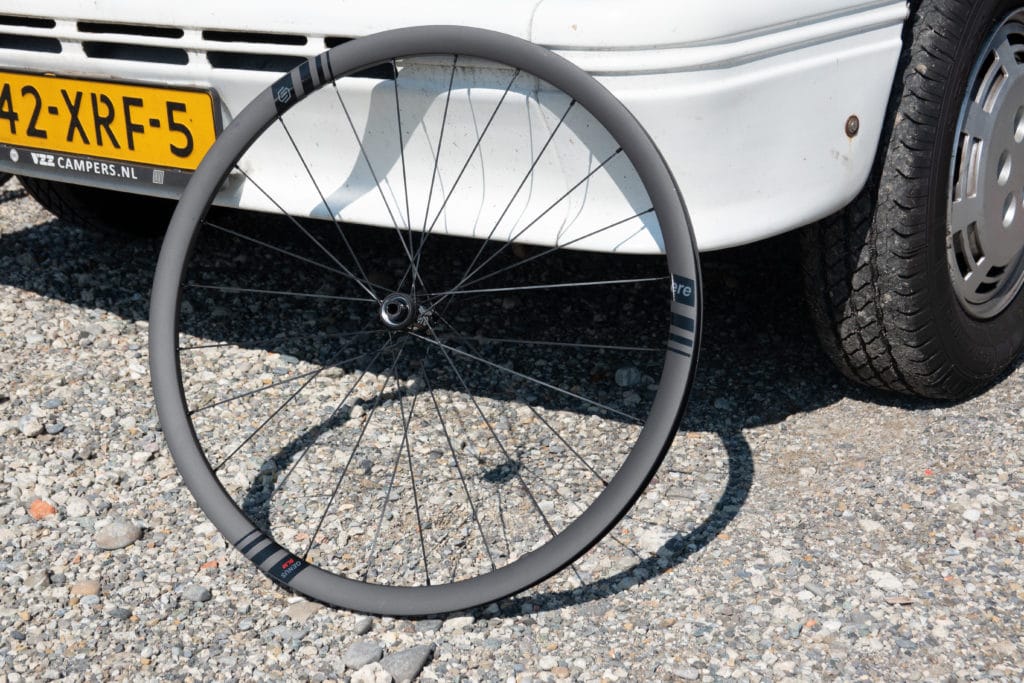 Where can I get them?
ERE Research are taking the omnichannel approach for sale. Meaning you can order online directly from ERE.
The wheels will be available from 1st October at the ERE Research website.
Last modified: 29th September 2019