The dust has settled on the third Yorkshire True Grit and this year there was a lot of dust!
Sticking to the tried and tested formula that worked so well in 2017, everyone who attended the weekend had a great time. Unlike many events, 'True Grit' is proudly low key. A proper grass roots production and all the better for it! It feels like a village fete that has been gatecrashed by cyclists. It is so relaxed, even hardcore racers leave their razor sharp elbows at home and chill out.
Both rides in this year's event started from High Paradise Farm Teamroom in Boltby.
The main event on Saturday, the 100km Outlaw, wandered out onto the wide open vistas of the North Yorkshire Moors and along some of the most sublime gravel roads you'll ever encounter. Following a wicked descent off the Moors, the course then takes a noticeable change in character as it enters woodland singletrack. As they plunge down yet another root infested descent, suddenly everyone on a gravel bike wishes they'd brought dusted their mountain bikes!
As we found last year, there really isn't an ideal bike for the entire course. One section will favour gravel then before you know it, you want some suspension. It certainly keeps you on your toes! The course is demanding but extremely rewarding which is why we keep coming back for more!
A number of familiar faces from last year thought they had 'The Knowledge' and were determined to better their course records. The organisers had subtly mixed things up however, so even the old timers had no idea what was round the next corner
My personal True Grit challenge this year was cut short by a succession of punctures. In the end I caught the broom wagon home (or did it catch me?). We got back to HQ just in time to welcome the leading riders home.
ADVNTR were on hand to dish out the beers this year, and judging by the looks on everyone's faces, a cool brew was the perfect way to round off the perfect ride!
Sunday was a more relaxed affair. The 32km Stampede ride attracted a mix of beginners and weary riders from the previous days Outlaw who had come along to stretch their legs. Fun ride or not, Yorkshire True Grit takes no prisoners and this short loop contained a number of devilish climbs and singletrack descents to make sure the event can hold on to it's title as "one of the most challenging adventure rides in the UK".
It was a chance for me to make up for my bad luck the day before and take in some sections of the course that I had missed. Riding with Andrew from Aussie Grit Apparel on a Marin Riftzone MTB from distributor Paligap, I borrowed an aptly named Lauf True Grit from event exhibitor Upgrade Bikes, which you can read all about here. The ride gave us chance to compare the benefits and failings of both bike genres out on course.
Clearly the gravel bike was a rocket up the climbs and any long gravel sections, the mountain biker flagging behind as he ran out of gears. Rooted sections and and loose descents gave the chubby tyred bike a chance to make up lost ground which it did with ease and left the Lauf and I bouncing off roots and taking more cautious lines over technical terrain. Payback time would come soon enough on the tarmac sections and the gravel bike would take the lead once again.
Personally, if you have the fitness and the finesse to at least negotiate most technical features encountered on natural moorland trails then I'd recommend a gravel bike. Yes you will be beaten up by the end, but you'll ultimately be faster over the entire course. If you just want to get back in one piece and still have functioning wrists at the end of 100km… Take your mountain bike along.
And what for the future of Yorkshire True Grit? Organisers Debs and Andy were keeping their cards close to their chests. "We're keen to show riders what this part of the country has to offer, we've so many great trails to go at that we intend to move it around a bit. There's so much we could do and I've got some wicked ideas for the future, but that's another story…" teased Andy.  Going on the turnout this year and the deluge of positive comments from riders, we're confident that the Yorkshire True Grit is only going to get better.
The Details
Yorkshire True Grit was supported by Aussie Grit Apparel, Fenwicks Bike Cleaner, and Lauf.
ADVNTR. dished out the post-ride beers. Big thanks to New Wave Distribution for the awesome Magic Rock Highwire beer!
And finally, our thanks once again to Stephen Smith Photography for all the photos in this article.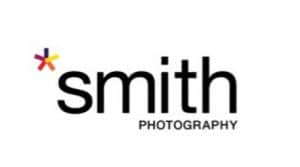 Last modified: 26th June 2018