Wilderness Trail Bikes: ahead of the (gravel) pack
WTB embraced gravel bikes pretty much from the start. They used their head start wisely, and arguably, are so far ahead of the pack, that the competition still has a long way to go to catch up. The Californian fathers of mountain biking kicked off with slimmed down versions of their XC MTB tyres like the Nano. Then came Road Plus and since then they  have been concentrating their efforts on a whole range of 650b gravel tyres.
One criticism though was that their Road Plus tyres weren't exactly 'aggressive'. In response, WTB unveiled the 538g Sendero at Grinduro California in the early Autumn. This 650 x 47c tyre is the more knobbly sibling of the Byway and Horizon and promises more traction and versatility than the average gravel tyre. We think the Sendero looks like a scaled down mountain bike tyre. We just had to see if they could extend the range of a gravel bike…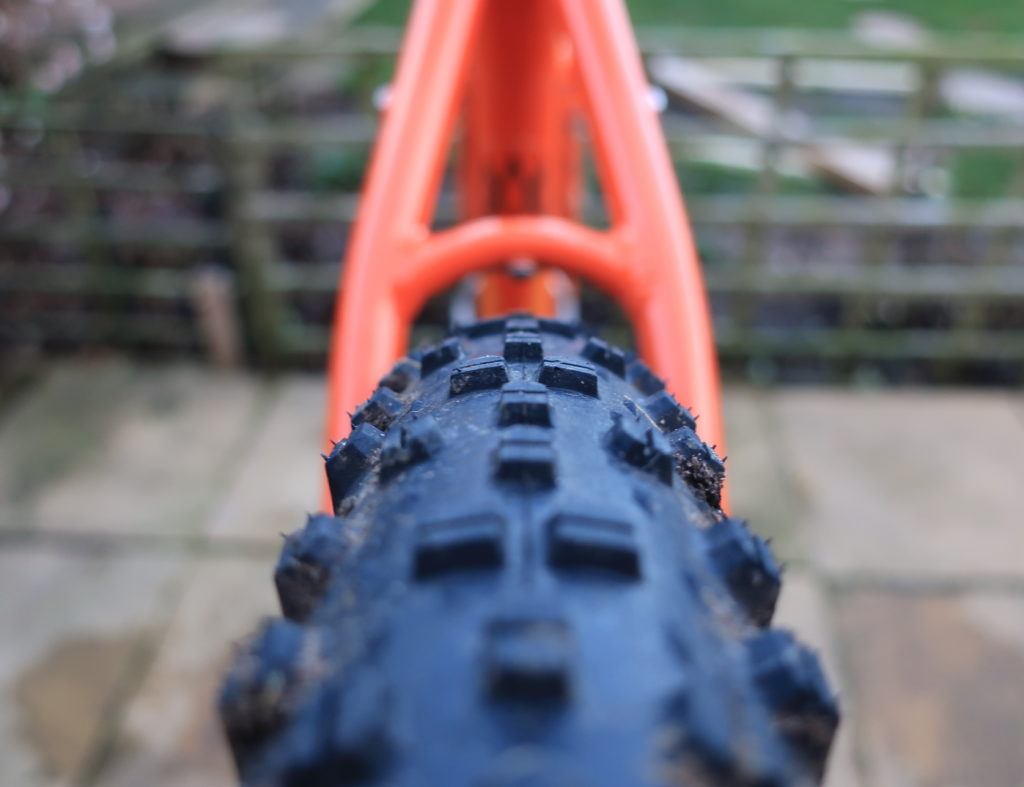 Fitting
In common with all the WTB Road Plus tyres we've tested, the Sendero puts up a good fight. It can be a real struggle to get on the rim. Sore thumbs, broken nails and a lot of expletives usually accompany any fitting of a WTB tyre.
On the plus side, this means we have never needed anything but a track pump to inflate any (tubeless) WTB tyre and the Sendero is no different. They snap onto the rim first time and with a splash of OrangeSeal, remained inflated overnight.
These Senderos were mounted to one of our faithful Mason Bokeh test bikes. Clearance is good, even around the pesky front mech area where space can be at a real premium.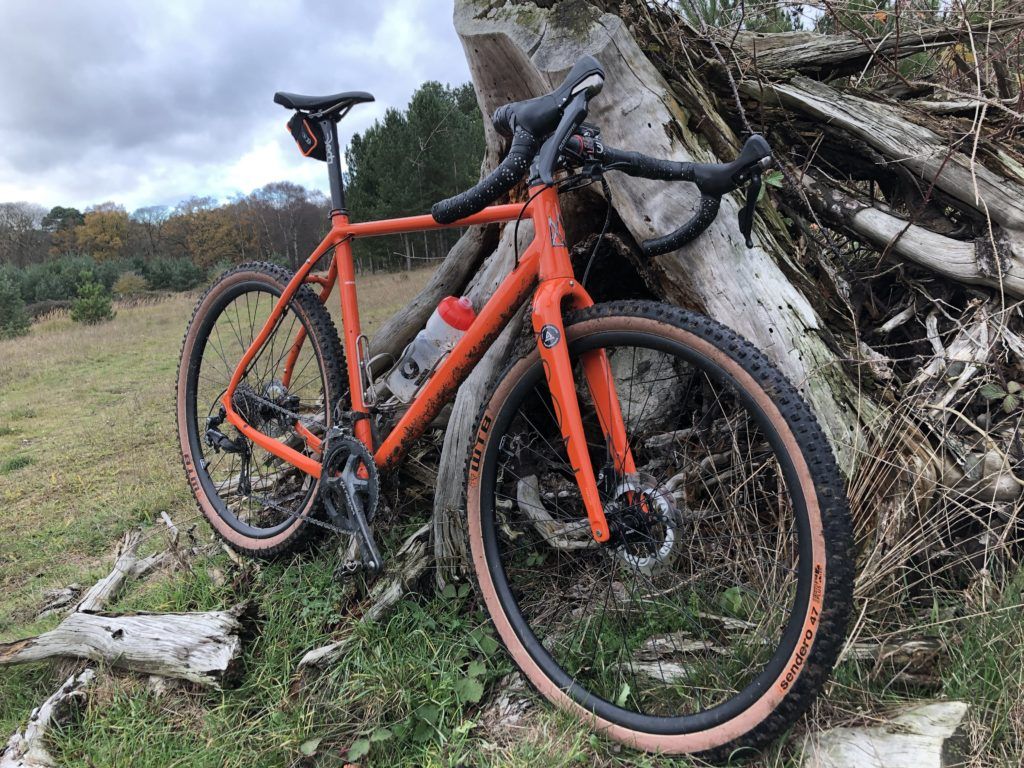 Characteristics
The centre tread knobs are ramped to improve rolling resistance on road and hardpack sections. Surprisingly, the Sendero rolls a lot better than I expected considering it's mini-MTB looks. Short road transitions between trails are fine, but there is noticeable drag, accompanied by the subtle thrum of knobbly tread on asphalt. Not that surprising, as this is a trail based tyre, but it fares better than a true MTB 2.0″ knobbly would on the road.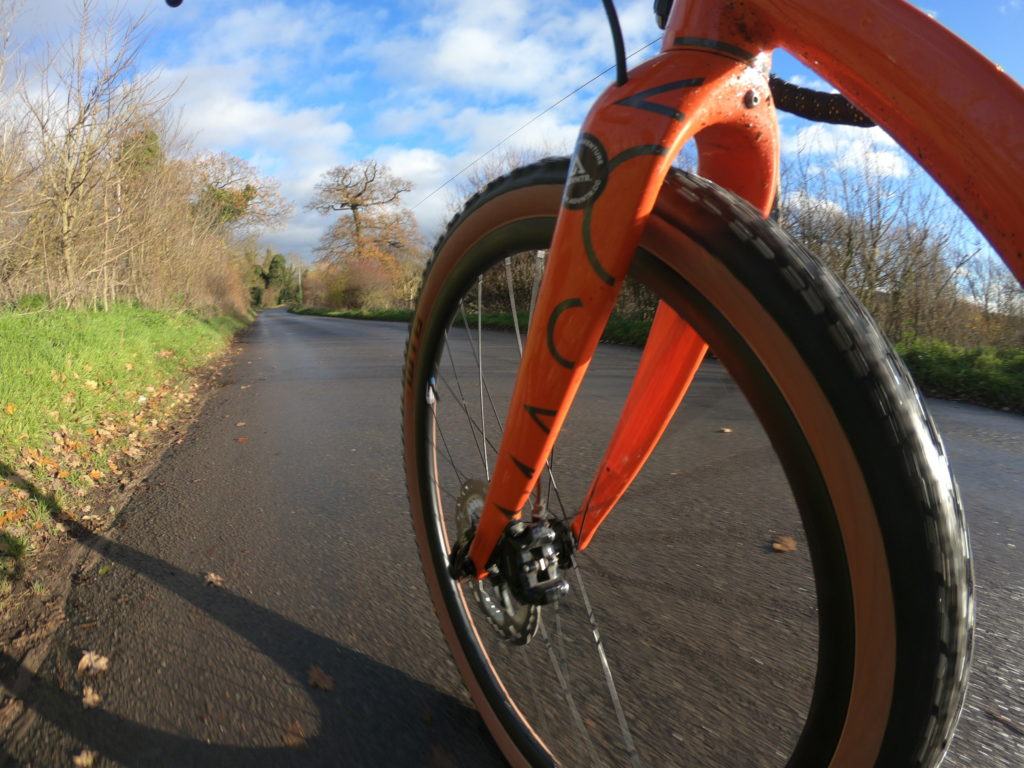 The road is a necessary evil though and it is the dirt trails and singletrack where the Sendero excels. Negotiating sinewy singletrack on an normal gravel tyre will have you hovering over the brake lever, expecting to slide out, especially when the ground is damp. In these conditions the Sendero behaves just like a mountain bike tyre and it grips! The tread gives you a level of confidence I have not found on any other gravel bike specific tyre.
Hardpack trails and in the case of this test, the MTB singletrack of Thetford Forest, can be attacked with confidence. Instead of worrying about sliding out, trust the tyres and they will slingshot you through a corner. Get used to high speed cornering, you'll be doing a lot of it on these tyres.
Sticky mud
Riding off road through the UK winter, you will usually start to reach the limits of use of a normal gravel tyre. Either you will slide out and end up on your bum, or it will clog up with mud. Thus far, we haven't really encountered the true horrors of a UK mid winter mudfest. In damp to moderately wet conditions though, the Sendero seems to fare better than most. So far, when transitioning from mud to road, the Sendero sheds mud quickly and efficiently.
The Sendero isn't a mud specific tyre, but a capable 'all conditions' design that just happens to cope admirably when things begin to get sloppy. There are true mud tyres available but none of them has the versatility of the Sendero. Frankly, I'm not planning to remove these tyres now until May!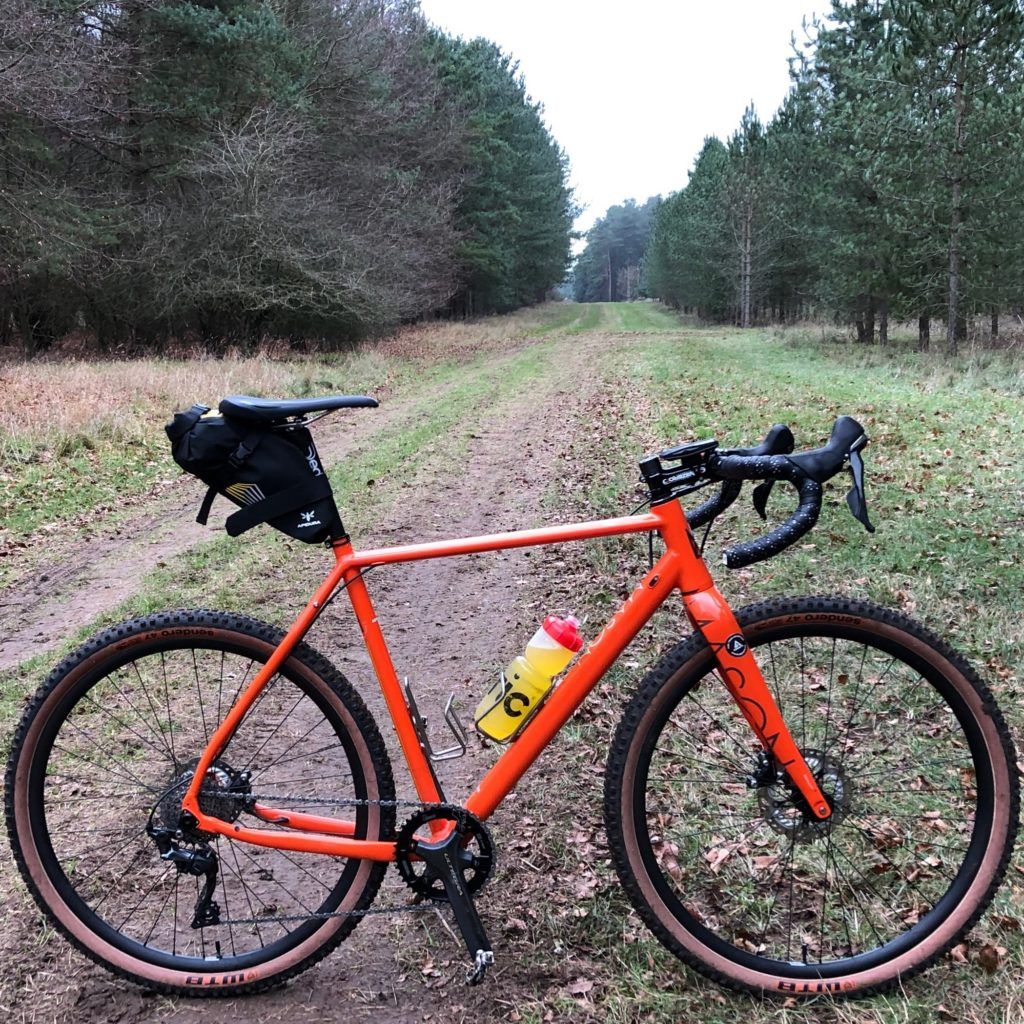 Longevity
As with other WTB gravel tyres, we've found the Sendero wears well, so long as you're not banging out mile after mile on tarmac. Puncture protection has been fine so far.  Judging by the number of thorns poking out of the tread and the fact that I have safely negotiated our local nemesis 'Flint Alley' several times without any flats, I am happy with the way they have performed. The Achilles Heel of any tyre though, is sidewall vulnerability. I'll get back to you on that one!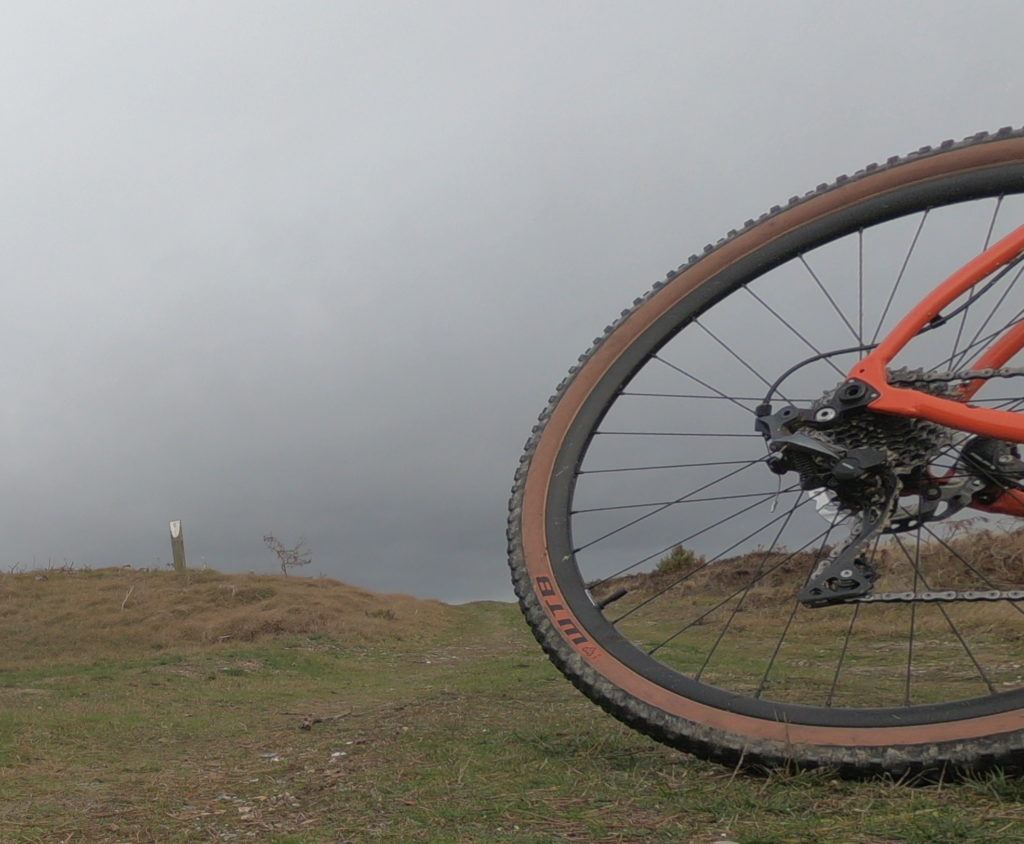 Conclusion
The key ingredient to riding a rigid bike off-road and actually enjoying the experience, is comfort. Tyre volume is king and bigger is definitely better! Not every gravel/adventure frame has the chainstay clearance to accommodate MTB tyres so check before you buy. The WTB Sendero fills the void between chunky-but-slick Road Plus and MTB-aggressive-but-too-wide. It may be seen as a compromise to some, but for others, it opens up a range of new opportunities and riding.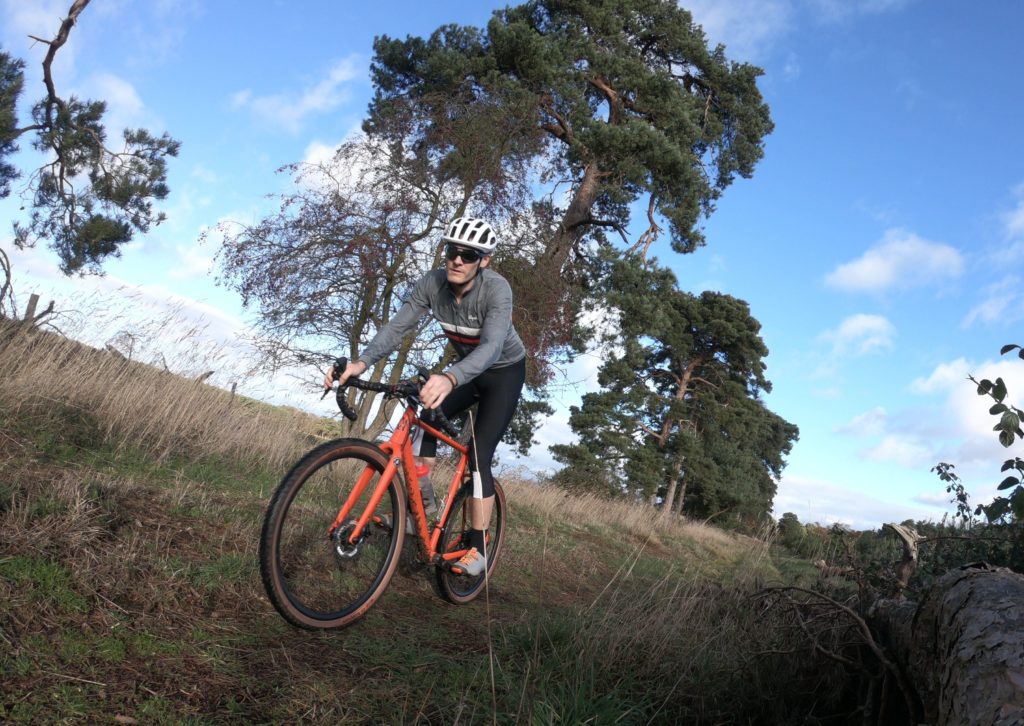 If you find your riding is more dirt than gravel, more trail than tarmac, then the WTB Sendero is the tyre you've been waiting for. Others will find it limits the scope of their gravel bike, making it more drop-bar mountain bike than off-road road bike.
In an ideal world, you'd have a fast rolling 700c setup and some 650b wheels equipped with the Sendero. Swap between the two depending on where you will be riding and bask in the glow of knowing you own one of the most versatile bikes on the market today.
Last modified: 14th December 2020