WTB promote the Resolute as a four seasons, any conditions, gravel tyre. To me, that sounds a lot like the Nano which I reviewed in March. I felt the Nano was almost the ideal gravel tyre but it was beginning to look a little long in the tooth. I needed to try some more modern rubber so I moved on and looked elsewhere.
After a disappointing spell on the Schwalbe G One Bite   I returned to the WTB fold and tried the Riddler 700×45. 
While I liked the Riddler, I couldn't escape noticing its shortcomings. In the end, a spate of punctures inspired me to look elsewhere. It was time to try the WTB Resolute.
Testing
The test was carried out on the well mannered Mason Bokeh.
Wheels – the rims are Stans Grails, mounted on Hope Hubs laced with Sapim CX Ray spokes.
Orange Seal Sealant provide the goo to keep everything inflated.
Test conditions were predominantly dry, although the trails are much less sandy than of late. Rain has firmed everything up again but it has not been so wet that there is any mud to worry about.
I have ridden on fire roads, singletrack and tarmac.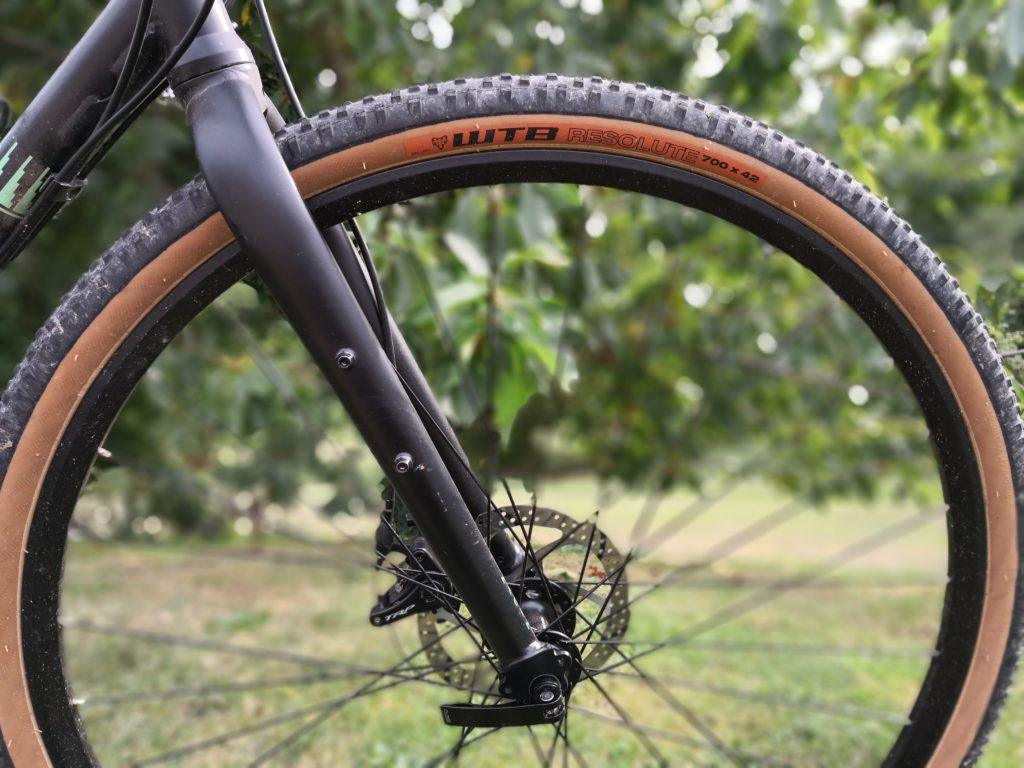 Tarmac
A lot of our riding takes in road sections as we travel from one forest or fire road to another.
First time out, I noticed that I was faster on the WTB Resolutes. My average road speed increased to 18s or 19s from the more pedestrian 16s or 17s on the Riddler. Whenever James made one of his periodic bursts for glory, it was easier to make up any lost ground, sit on his wheel and let him wear himself out before taking up the pace once more.
The casing is a lot more supple than the Riddler and the round profile means that I can corner with confidence once more.
I carried out a series of roll tests with a riding buddy who was using WTB Nanos. We found a flattish piece of road and rode side by side, then stopped pedalling on a given signal. On each occasion, I pulled a bike length or more ahead within 25 yards with the WTB Resolute. There was no appreciable difference in tyre pressure, so the only difference had to be rolling resistance.
OK the test wasn't scientific but this goes some way to explaining the increase in speed.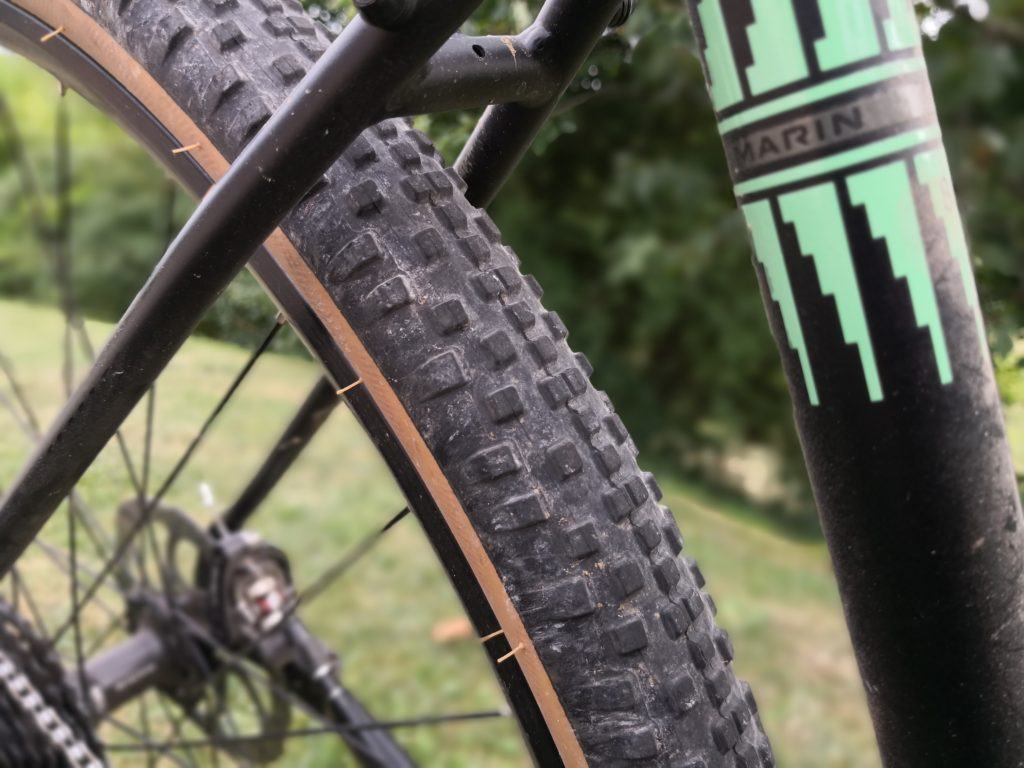 Off Road
I'd like to avoid unnecessary use of superlatives so I'll limit my assessment to fast, sure footed, flickable and great at cornering.
Unlike the Riddler which at times felt wooden and frankly 'hard work', the WTB Resolute just springs to life and injects a joie de vivre into your off road riding. Acceleration is rapid and it is easy to hold your speed through corners, even across broken or gritty surfaces. On hard packed single track it simply flies. You get that 'floaty feeling' as soon as you put the power down. Can I go faster? You bet! The only limitation apart from your legs and lungs, seems to be courage!
Off camber riding is easy, the tyre sticks to the trail like glue.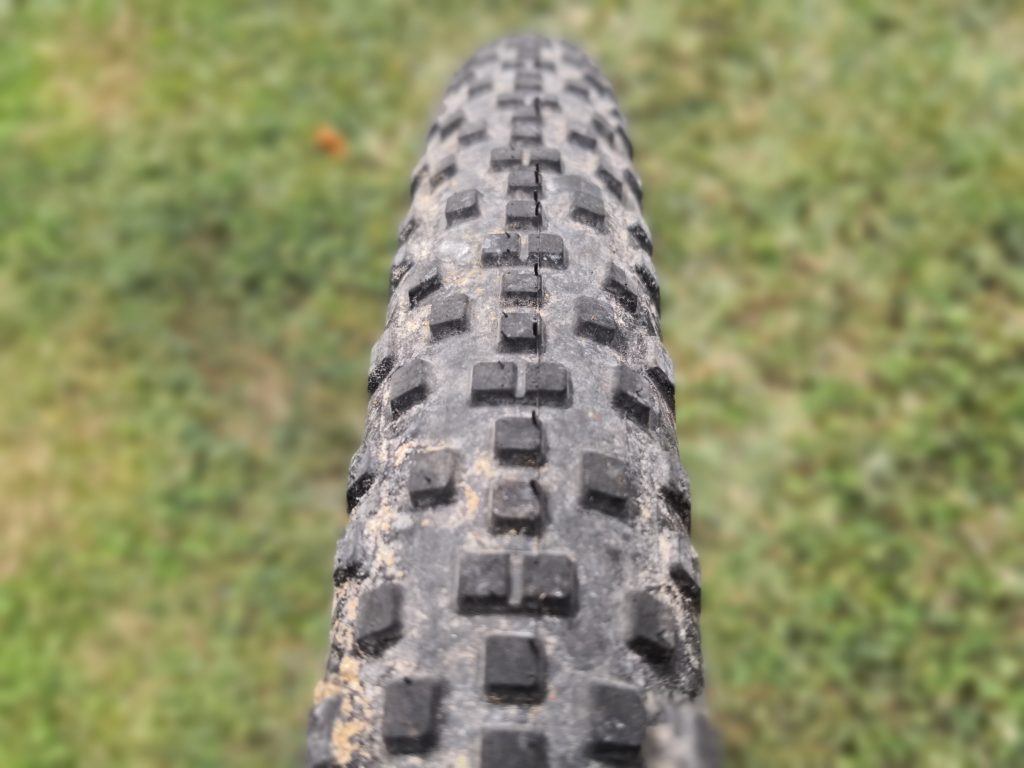 Setup
Setup was easy. The tyres slipped onto the rims with only the smallest assistance from a tyre lever.
Both tyres inflated with a track pump. I found that they seated perfectly once you hit 60psi.  Drop the pressure to your preferred level and you are done. I have had no trouble with them deflating so to all intents and purposes they have been fit and forget.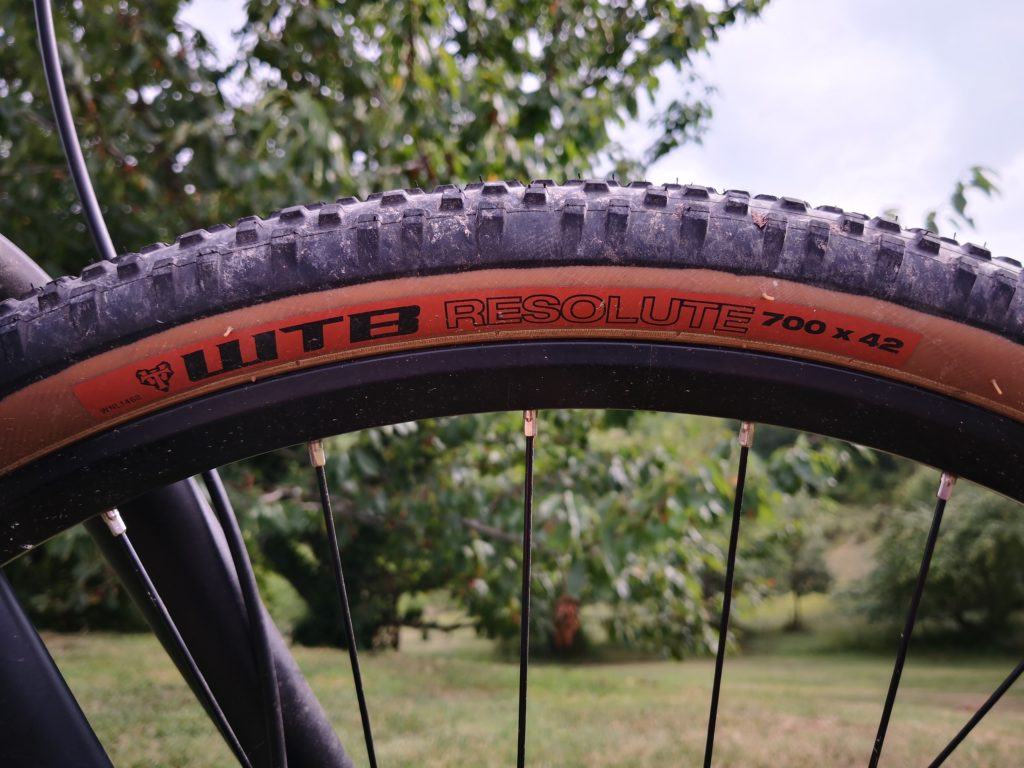 Conclusion
Thus far, the Resolute has proved to be a fast and versatile companion for the Bokeh.
The tread pattern is chunkier than the Riddler and I suspect they will be competent once the surface becomes wet and muddy once again. I'll update the review when I have had a chance to try them out in the usual winter gloop.
I like the Resolute, I like it a lot. It would be interesting to see how the 650b version stacks up as that could be really fun! First of all, I need to get some more miles on these ones.
Last modified: 21st October 2020