Three years on, I'm finding it hard to find a single option that beats the WTB Nano 700c x 40 as an all-rounder gravel tyre. Here's my humble ode to the Nano, and why I'd recommend them to almost anyone.
When it doubt, WTB Nano. Introduced to this humble yet much-loved tyre on a 3T Exploro build three years ago when I was training for the DK200, I've come back to the tyre again and again, no matter the season. Having tried Vittoria Terreno Wet tyres, Mavic Yksion Allroad XLs, Panaracer GravelKings, Specialized Pathfinder Pros, Challenge Gravel Grinders and WTB's Riddlers, Rangers and newer Raddlers, I've found no other rubber that hits the same sweet spot that the Nano does.
So why is the Nano so great?
Grip
Back in the days when I used to race cyclo-cross, a wise racer once told me to always run the grippest tyre I had in my arsenal…  It's better to have more grip and stay upright than to try and scrimp on tread to roll marginally faster, but wash out on a corner or a technical feature and lose valuable seconds. Of course applied to gravel riding, there comes a point where the grippiest tyre might be measured in inches rather than millimetres, and knobs more akin to MTB certainly don't roll as well on the road, but this sentiment has stayed with me since.
Switching out from my WTB Riddler 45mm that I started with on my first gravel bike, I was amazed at the difference that decent grip can make to your riding ability and confidence. Riding from the dusty, rocky trails of the DK200 into winter on the 40mm Nanos I didn't find myself slipping about much at all, even in some pretty mucky conditions.
I'd say that when it comes to my 'gravel,' riding, I try and stay off-road as much as possible, so I'd rather have a tyre optimised for grip than rolling resistance on tarmac. I have a road bike for that, after all. If you're into doing more road with the odd bit of light 'gravel', then this level of grip might be a bit overkill for you.
Width and volume
After a bit of playing about, I've settled on 40mm as my preferred tyre width. The Nanos do come up true to size on standard width rims (21.6mm internal), which I couldn't say the same for the Raddlers that came up a bit narrow. Wide enough to give confidence on pretty rocky or rooty singletrack, but not too wide that they can't be fitted in most frames, or feel draggy on smoother surfaces.
I tend to run my pressures quite high, and hence haven't really have any issues with rim dinging, snakebiting tubes or tyres (yes, that is possible and particularly nasty). If you wanted to run a slightly lower pressure, I could see the appeal of a larger volume tyre for sure.
Puncture resistance and tubeless compatibility
These are really important quality for me. The only ever time I'll run tubes is if I've had a tubeless failure (screwed valve, unsealable or unpluggable puncture, dodgy rim tape etc), and I really believe it's one of the most important upgrades or features for gravel riding. Oh, and they're not that hard to get on the rim either, unlike some tubeless tyres!
There are so many hazards when it comes to riding off road and rubber, like thorns, rubble containing screws, sharp sticks and shattered glass. I'd much rather carry a more robust tyre and keep riding than enjoy a supremely supple tyre and be stopped for half the ride plugging punctures and booting sidewalls.
The fact that I got through a 200 mile race on the notorious flint of Kansas without any issues at all (not many people can say that) was proof enough for me. Of course the WTB Nanos are not indestructible and I've still had to plug a fair few holes in my time, but nothing that's been ride ending.
If punctures are something that you suffer with a lot, or if you're carrying heavy loads then you should check out WTB's new SG2 casings. These reinforced tyres (black only) feature a 120tpi thread count across the tread and sidewall for enhanced protection without heaps of extra weight.
WTB Nano Options
Some will rejoice to hear that the WTB Nano is available in both black and tan sidewall options. If you're going for the SG2 reinforced tyres, they're black only. I've switched between all options and tend to find the black tyres more robust, although some will say that tan sidewalls are worth it!
If you really love the tread pattern, the Nanos are also available as a 29″ MTB tyre at a narrow 2.1″ (aka 700c x 53mm), which could be a good choice for the new breed of monster clearance bikepacking rigs that are very on trend right now.
Longevity
A quality that I almost forgot, that's super important not only on your wallet but also on the environment; how long your tyres last. Unlike some cyclocross tyres that feature softer compounds for mud and grass that wear really quick on roads and gravel (Vittoria Terreno Wet I'm looking at you), the Nanos certainly lasted well.
I'd find a pair of Nanos to last 6 months with a lot of riding, and of course if you're able to get out less often then with the right tubeless maintenance you'd be able to make them last much longer. I haven't had a catastrophic failure with any of my (maybe 8+) nanos either, so I keep the worn ones as emergency spares or pass on to friends who are building up gravel bikes to try out.
WTB Nano Verdict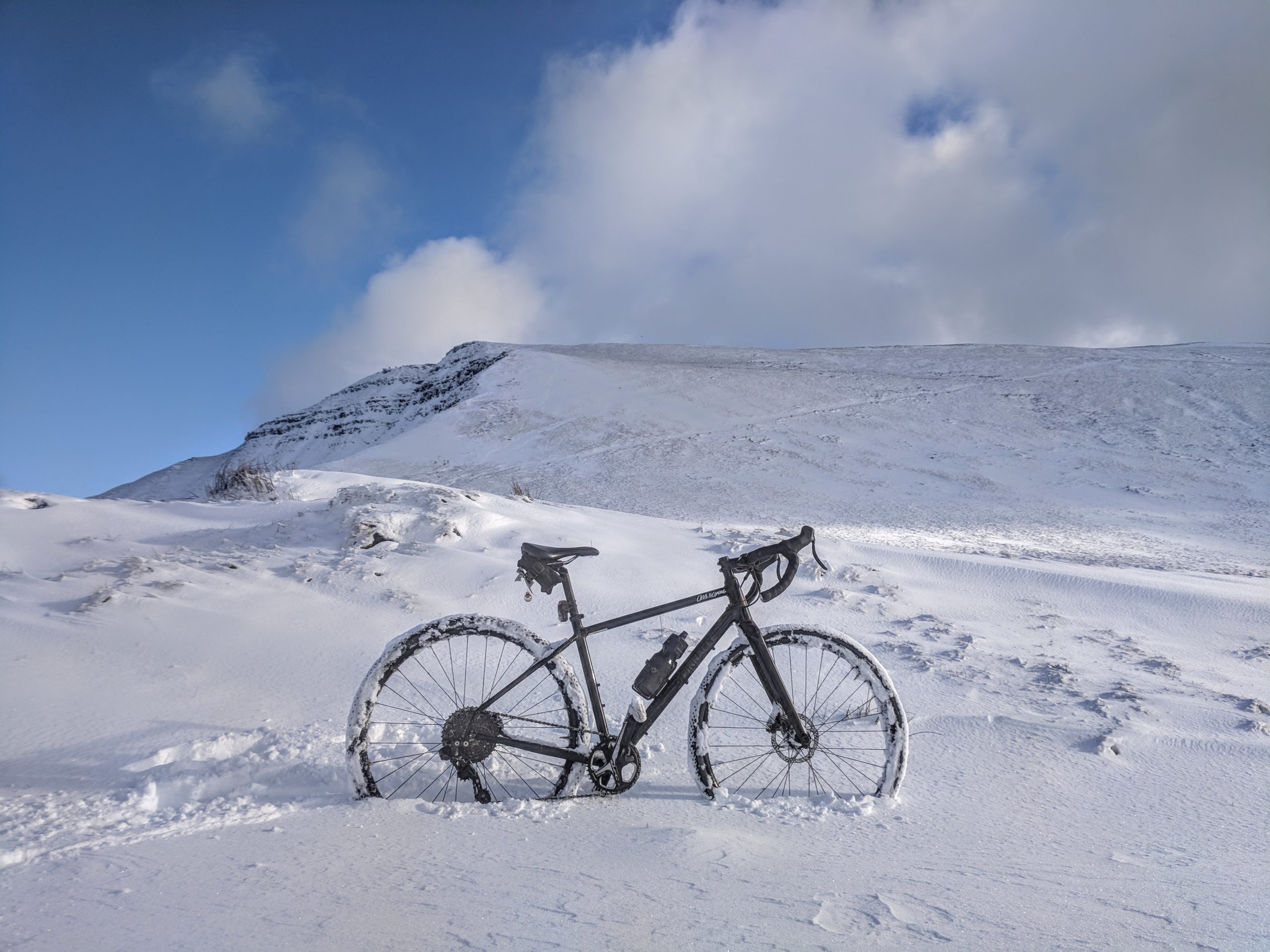 Grip for year-round riding, the perfect width to yield confidence without sacrificing speed and brilliantly puncture resistant, there's no wonder I keep coming back to the humble Nano. I'm certainly not alone in my affection for them either, you only have to look on a couple internet tyre chat threads to see that 'can't go wrong with WTB Nanos' features pretty heavily. Sure, there are gripper, more aggressive, or faster rolling tyres out there, but for me, this is the perfect middle ground.
Last modified: 19th November 2020