For those of you not spending weekends in the saddle lugging endless kit around to see you through the other side, you've probably considered attachables of the smaller kind. James Webber thinks the Wizard Works Lil Presto Barrel Bag is the perfect away day cockpit companion.
We took an initial look at it over on our YouTube channel before getting down with the nitty gritty.
Perfect for tinnies, tools and stuff!
Wizard Works Lil Presto! is a rad little barrel bag with a storage capacity of just over 2 litres (literally just, at a 2.15L storage volume). Making it perfect for storing a few small tinnies and trail essentials. Access to the main storage compartment is through a YKK Aquagaurd water-resistant zipper keeping your goodies inside nice and dry.
The placement of the zipper allows for easy accessibility while riding. As well as the water resistant zipper, this thing really is made for the British weather boasting a waterproof Cordura outer fabric as well as a waterproof nylon liner. So no fishing around for moist contents on a rainy day! The zip itself sports a large loop with a plastic end making it easy to use even with thick gloves.
The body of the Wizard Works Lil Presto! is a simple cylindrical design formed by a rigid frame made of HDPE plastic. External pockets either end allow you to stash smaller riding essentials, such as snacks or a multitool.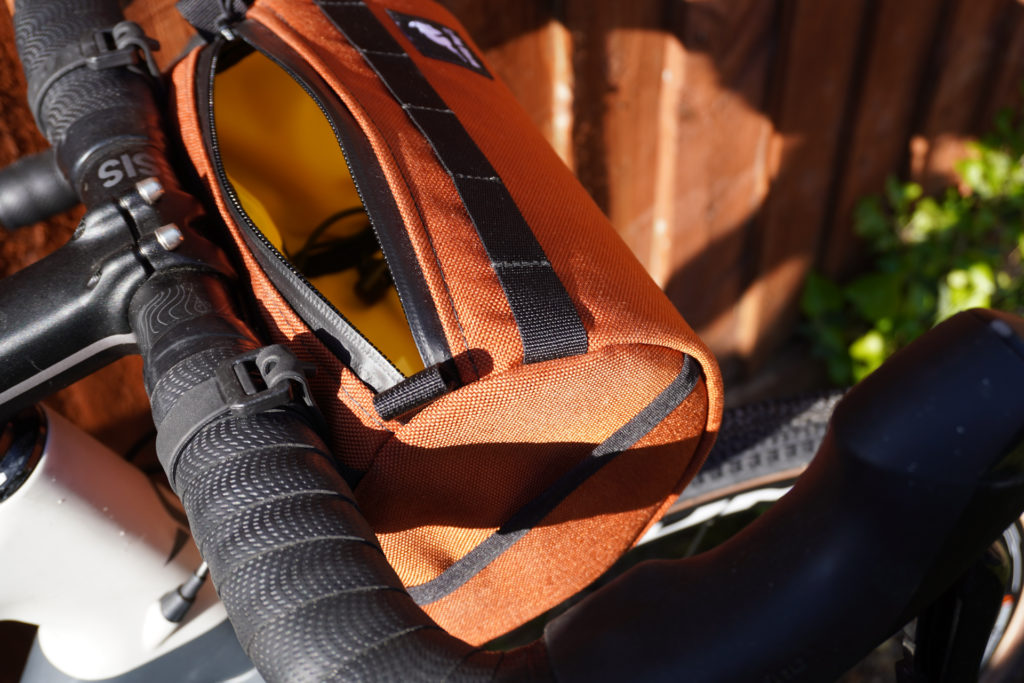 Fitment
Holding the whole thing securely to your bars are two Voile Nano rubber straps. The perk of them being rubber? They don't mark your bars and with multiple hole markers, you'll have no issue fitting them to whatever you're riding. To allow for most fitting scenarios the straps are looped through a daisy chain on the back of the bag (which is also duplicated on the front). You also have the option at checkout of adding foam bar spacers allowing you to create some breathing room between the bag and your bars to allow space for your fingers and cables if you're worried about that.
When riding with the bag I had absolutely no worries that it was going anywhere but sticking right in front of me. You get a little bounce on rough surfaces but otherwise, this thing was solid. The trail wobble is also softened by the aid of a Cordlock strap. This allows you to tighten it up to your headtube (or seat tube if you're mounting the bag at the rear). Wizard Works claim the strap is non-marking, but it's always best to tape up any wear areas on your frame.
As mentioned, this isn't labeled solely as a 'handlebar' bag as it can also be mounted to the rear of your bike. Tucked away under your seat if that's how you'd like it. It also includes two loops either end of the zip for attaching a shoulder strap which they sell separately, but I personally feel that the Lil Presto! Is maybe a bit on the small side to warrant it being used as a carry bag.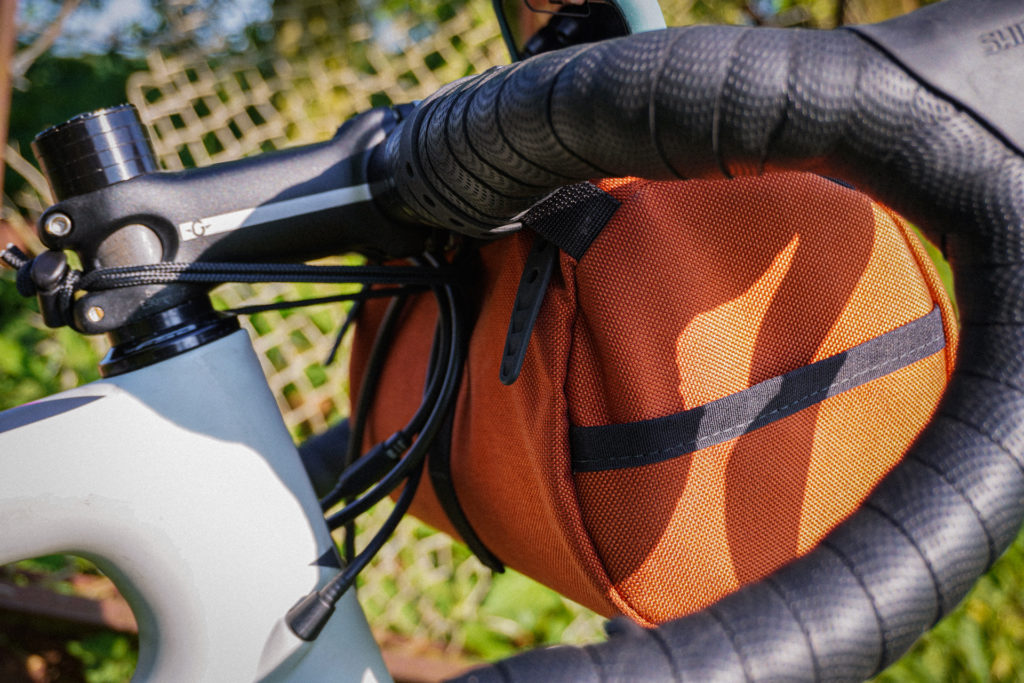 Stowing your stash
Storing your bits in this bag is nothing you'll have to skimp at. To give you an idea, on a regular exploration ride, I'll carry a few of my photography essentials. Admittedly it was a little squeeze, but this bag had no issue carrying my Sony camera, a small gorillapod and portable charger. On typical rides it'll pack away a light waterproof, tyre levers, multitool, portable charger, my mobile phone and a few trail snacks. You also have the daisy chain webbing along the front for attaching a light.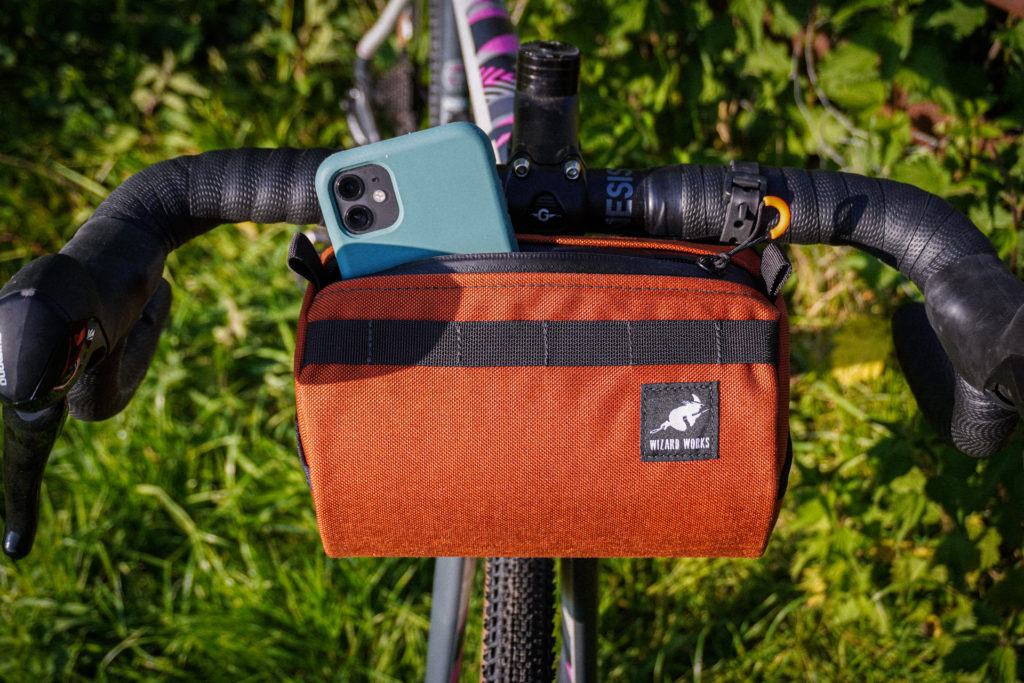 Options
The Wizard Works Lil Presto! comes in a multitude of colours, some simple and some a little more out there. This one is the 'rust' colourway and it's lovely. Although all the other colours take my fancy too!
When it comes to paying for this little beauty it retails at £60 but you also have the opportunity to split this cost over 4 interest free payments of £15 fortnightly, which lets be honest, in the current climate is a wonderful thing!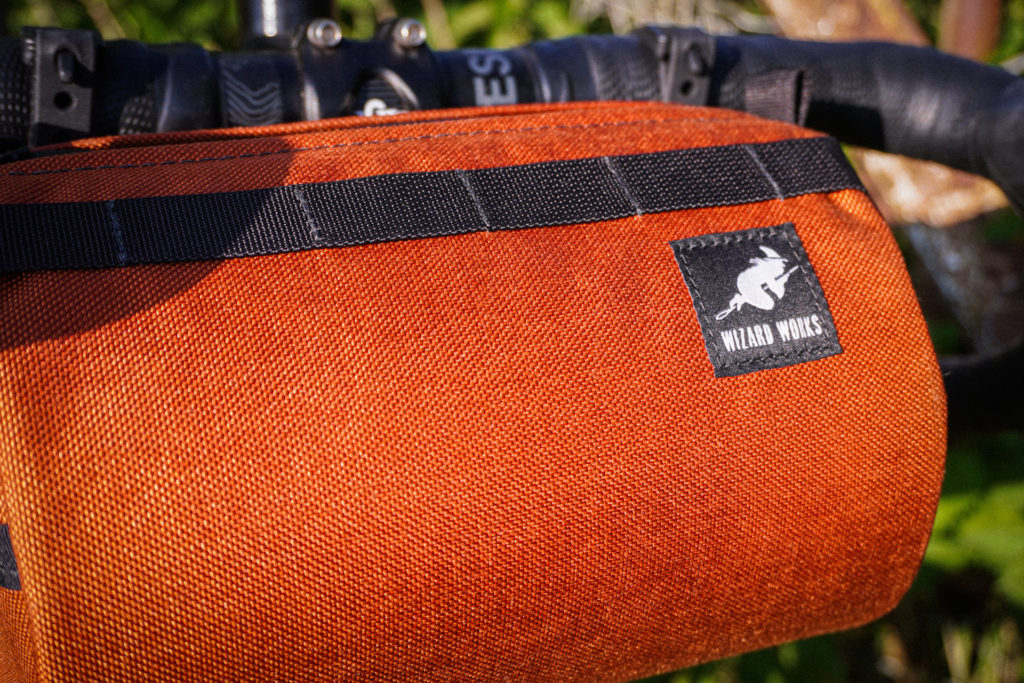 Conclusion
This bag really is a great little bit of kit for everyday explorers. If you're in the market for something to store the necessities but can't warrant the space of a frame bag, then the Lil Presto! Should rank highly in your list for consideration.
My only niggle and it is a small one; it would be nice to have some internal pockets in the liner to separate a few items so they're not all clanging about together.
The weatherproof features, no fuss installation and just general look and feel make this a great addition to any cockpit.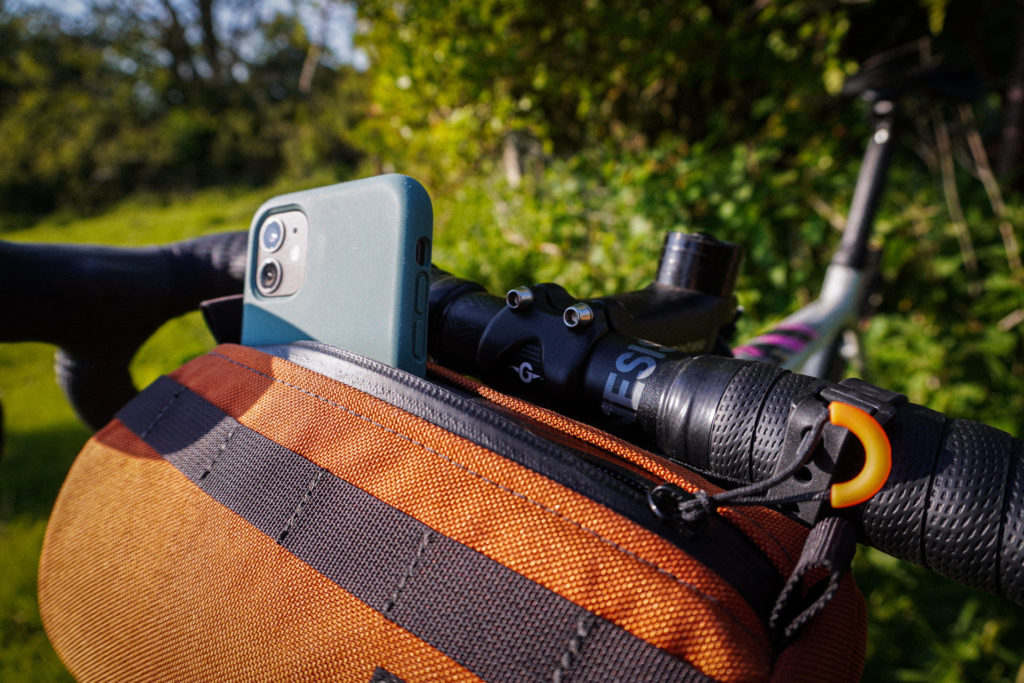 Last modified: 19th June 2020