We began 2020 full of enthusiasm, touted as 'The Year of Gravel' we were looking forward to a season crammed with cycling events. Then COVID19 arrived and well, you know the rest…
Now lockdown measures are easing, cycling events could be back on the calendar by early autumn. And with most of us suffering with a serious bout of cabin fever, we're all super keen to ride and party.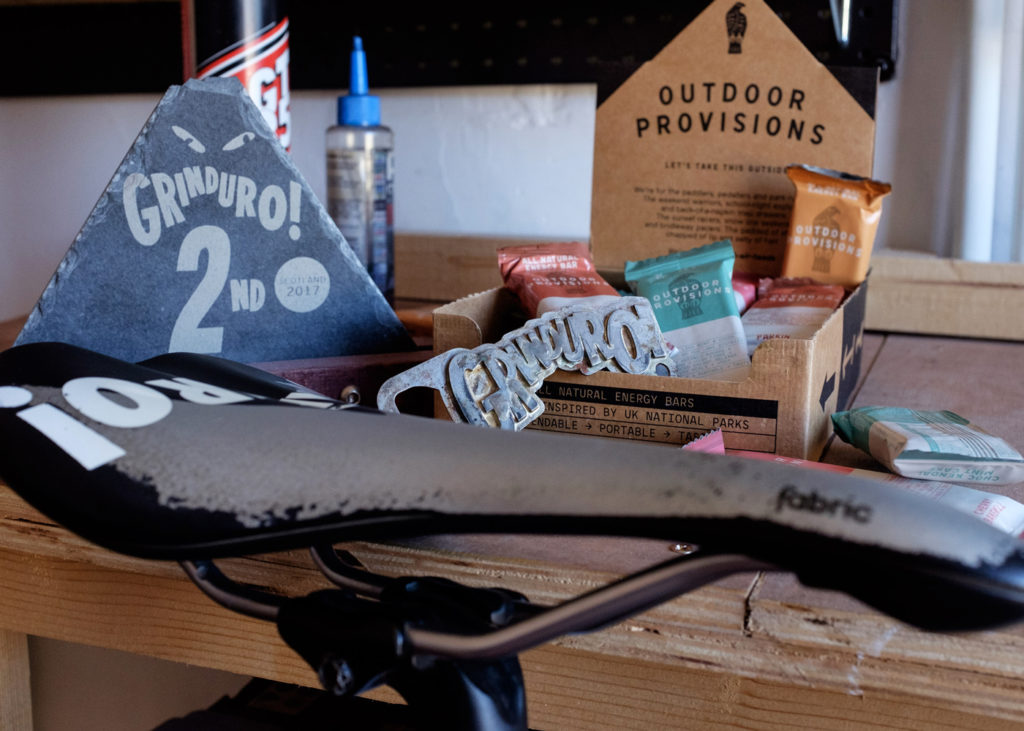 Party in Wales at Grinduro!
Outdoor Provisions and Canyon are just as hyped as the rest of us to ride hard and party harder. And guess what? They want to offer you and a friend the opportunity to join them at Grinduro Wales on 10th October 2020.
The unique format of Grinduro combines the best elements of a mountain bike enduro with a gravel grinder-style road race. Festivities include an impressive display of art and music, excellent food, great people and camping!
Not only can you win tickets for you and your best gravel buddy, you'll also get a loaner pair of Canyon Grail CF bikes for the Grinduro weekend! You'll probably get hungry during all that 'Maxin' & Relaxin' over the weekend. Luckily, Outdoor Provisions are laying on the snacks for you too!
Let that sink in a little and then read it again:
Canyon x Outdoor Provisions Grinduro Offer
TWO entries to Grinduro Wales ↠
For you and a friend, worth £120 each.
A stash of Outdoor Provisions ↦
For a bit of pre Wales training and the event itself.
TWO loaner Canyon Grail CFs, in your size ⇸
This bike took victory at the 2019 event fyi, so no pressure.
Stop teasing, how do we win?
To be in with a chance of winning, all you have to do is follow the link below. Enter your name and email address and then cross your fingers! You don't have to opt in to receiving emails from either Outdoor Provisions or Canyon but your support means a lot at the moment, so please consider it.
CLICK HERE TO VISIT OUTDOOR PROVISIONS AND ENTER TO WIN!
Good luck!
Last modified: 23rd July 2020