Why baggies in the first place?
There are a number of reasons why riders choose baggy shorts over lycra, and they seem to be more popular with off-road disciplines too. Baggies offer a looser fit and more modesty, often with handy zipped pockets too. On muckier rides they can also offer a greater barrier between the muck and your… more sensitive areas.
With off-road riding with drop bars gaining more popularity, we're seeing more casual baggy offerings on the market. Perhaps shorter than typical MTB style shorts that need to accommodate knee pads, and with a design emphasis on long days of pedalling rather than shorter, more technical rides.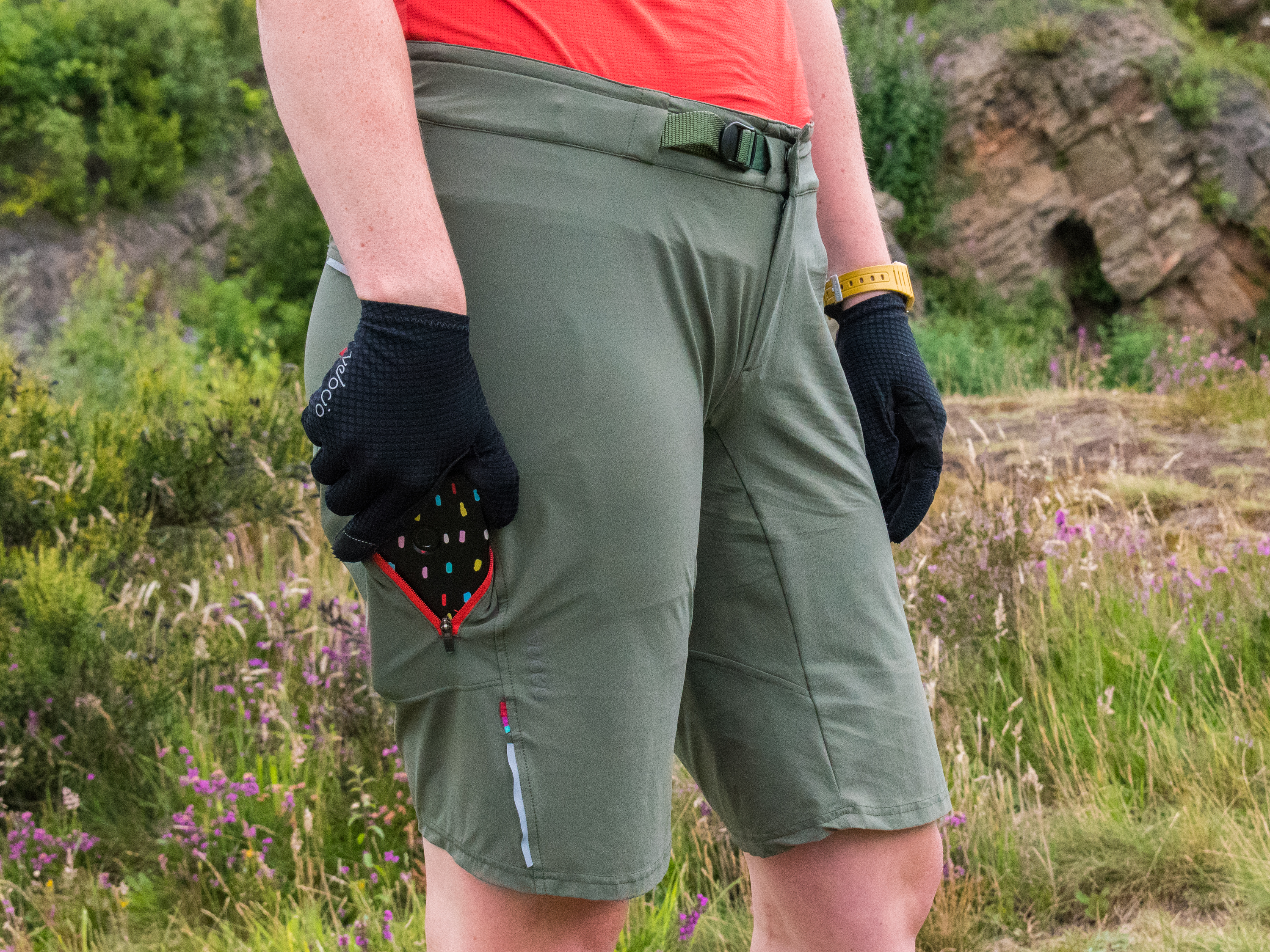 So, what do you wear under baggies?
Still, the age-old question remains; what do you wear under your baggies? This'll largely depend on what kind of riding you're into, what demands that requires, and what your personal preferences are. Let's take a look at the 'spectrum' of available options.
The under-baggy spectrum

Commando

: yikes!

Everyday underwear

: pants, boxers etc.

'Technical' underwear

: merino or bamboo blends for active use

E.g. Montane Primino, EDZ, dhb, Patagonia, BAM

Padded underwear for cycling

E.g. Vulpine, Alpkit, Velovixen

Baggy-specific liner short

Endura, GORE, Madison, Specialized SWAT, ASSOS, FOX, 7Mesh, Alé

Baggy-specific liner bib shorts

Velocio, 7mesh, Patagonia

Normal cycling shorts or bib shorts

: road cycling bibs or waist shorts that double up for use on their own, or old shorts with holes or worn that you wouldn't want to wear without an overshort

The alternative: cargo bib shorts

Specialized, Rapha, Alé, Castelli
The stats
To find out what the state of play is, I conducted a quick-and-dirty poll of 113 riders (78% men / 22% women), asking what they prefer to wear under their baggy shorts.
65% preferred  conventional cycling bibs or shorts

22% preferred baggy-specific liner shorts

10% preferred pants only 

2% preferred padded pants

1% preferred commando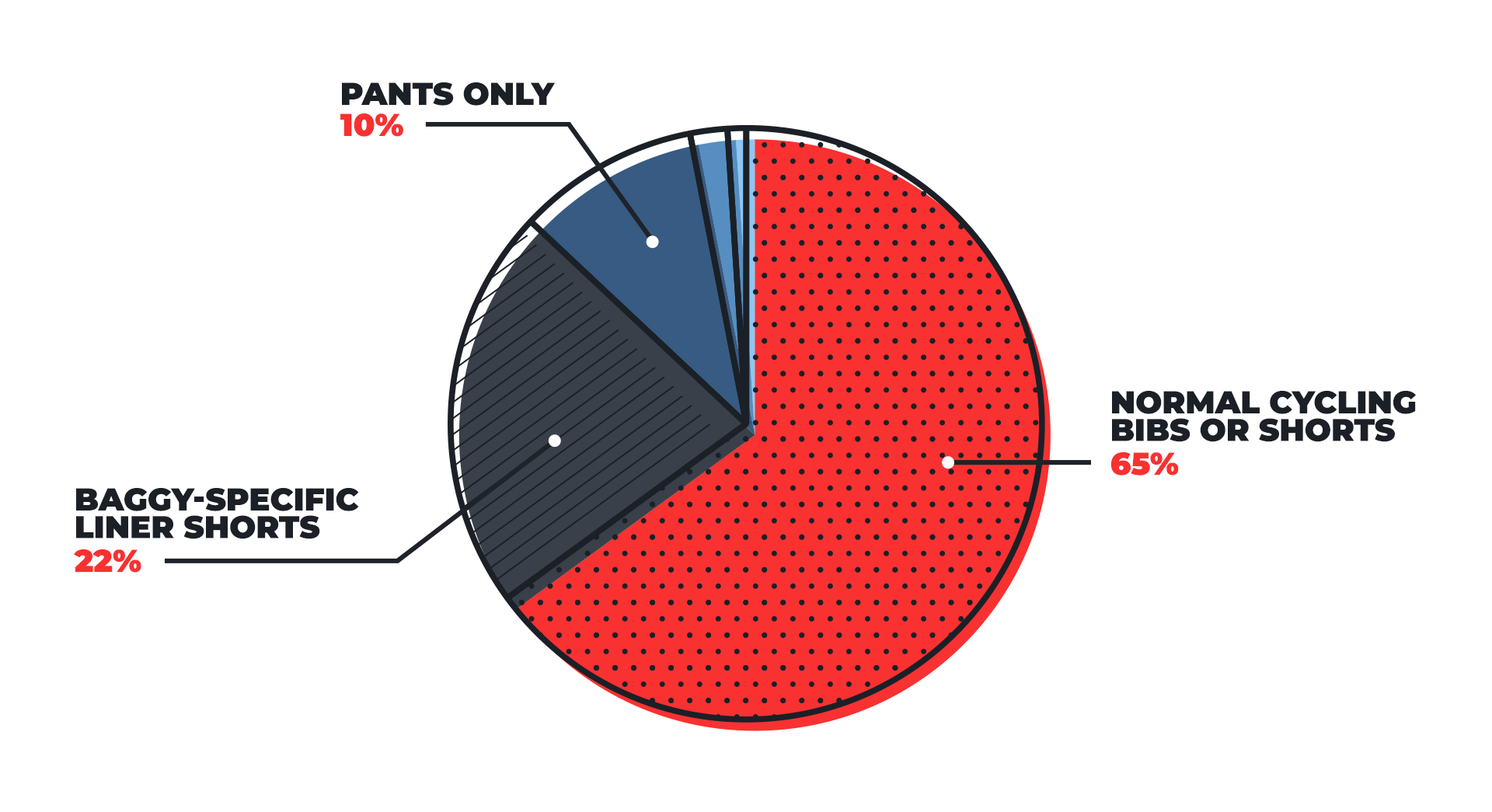 But what's best?
I guess that's a question, surprise surprise, just like with so many things regarding equipment, that there's no one single answer to. Although a lot will depend on the situation and personal preference, I've tested out at least one example from each category to give you my thoughts.
Oh, bar riding commando. That's a no from me.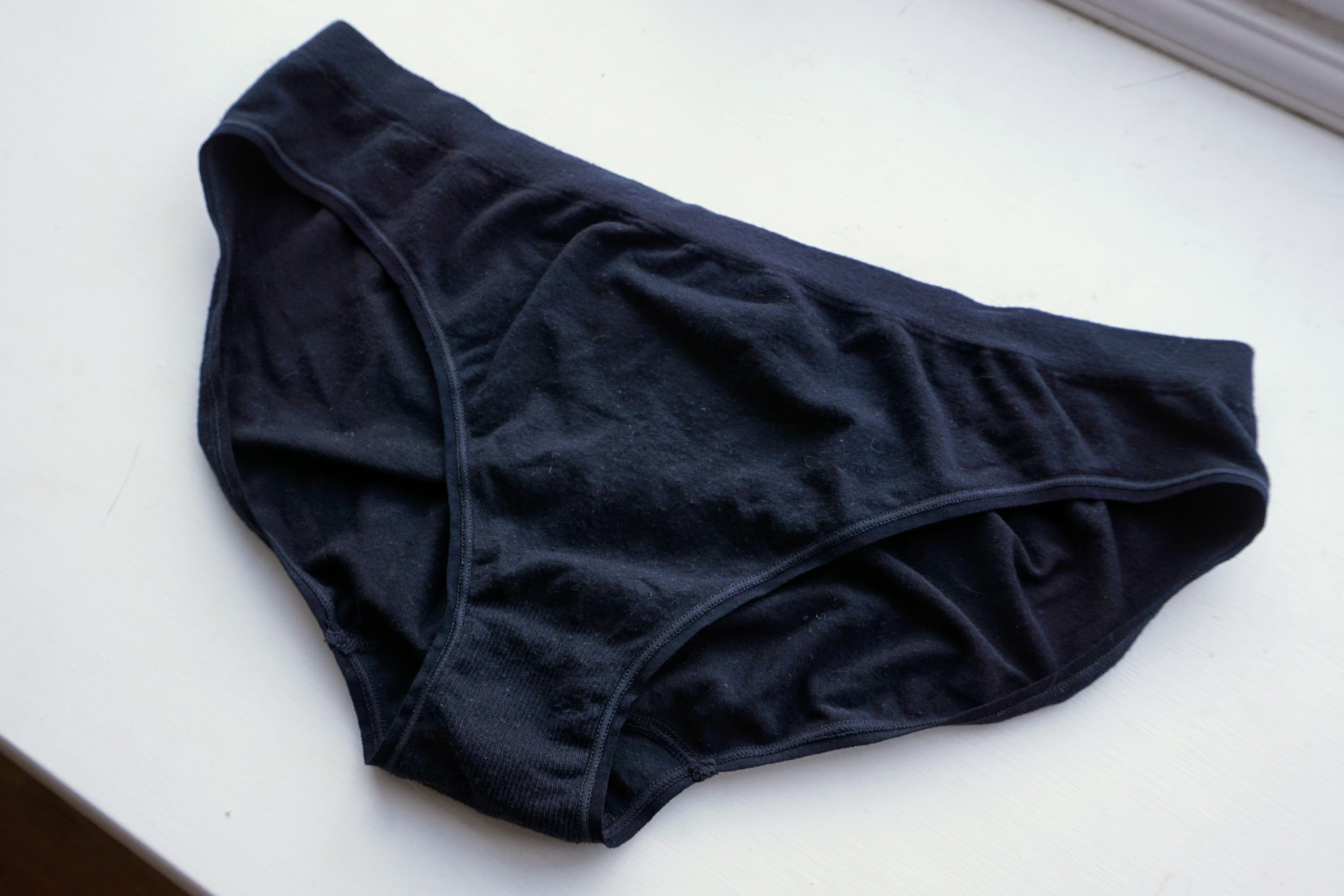 (£15, approx €16.50, $19.50) 
Sizes S-L
Some days, I wish I could be as care-free (and pad-free) as some of the inspirational long-distance badasses like Lael Wilcox or Sarah Swallow that often don't ride with a chamois. For short trips into town, mucking about at the local dirt jumps or evening MTB rides without a lot of pedalling, I've been trying out these bamboo blend pants for BAM that I bought a few months ago.
Compared to normal pants, they're a bit spendy at £15, but I have to say that they're delightfully comfortable. With a bamboo viscose, polyamide and elastane blend, they're soft yet stretchy enough to fit well, without constricting. The seam-free design means that they don't show that you're wearing them, as well as you can't feel them.
My other half John has been trying the BAM Bamboo Jersey Sports Trunks too and prefers them to anything with a chamois for MTB rides where you're not sitting down much on hot days. In his words, 'they dry out quicker around your crotch than a chamois that just traps sweat when you've got baggies over the top'.
As a starting point, these non-cycling specific pants seem to be a good choice for rides that don't demand the support of a chamois. They're certainly more reasonable than some of the activewear brands, and BAM are also doing some great work to become impact positive, offsetting their carbon and water demands from manufacturing.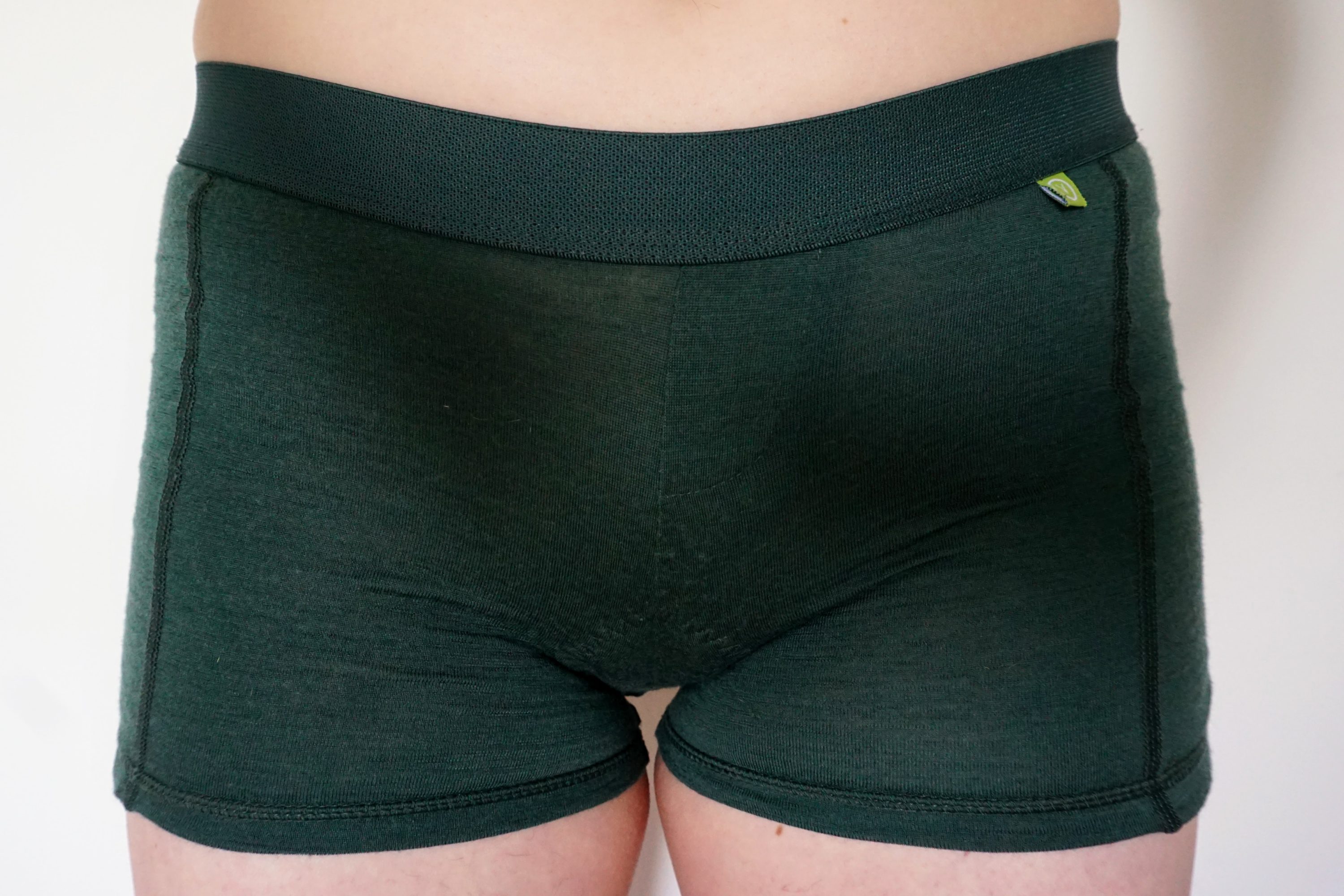 £50, approx €55.20, $64.98
Sizes XS-L
For a subtle and stylish choice, I opted to try the Padded Boy Shorts from Vulpine in merino wool. Merino has some great anti-odour properties, but I suppose that's less important here where you'd only wear underwear for a single ride or day before washing. Pulling them on, they're instantly more attractive than the Alpkit padded pants, which I suppose was just for my own benefit! The wide elasticated waistband proved to be comfortable in the riding position and keep the shorts in place well.
The pad, developed with industry leaders Cytech (Elastic Interface), is halfway to a typical cycling short chamois. It's a little thinner and much less bulky, with reduced coverage around the perimeter. 
Unfortunately, two elements of these shorts let them down. Firstly, as they are designed to be very short on the thigh, I found that the inside of the short rode up into my groin and caused some chafing. There's a silicon gripper on the outside of the thigh, so that part moves much less, but perhaps an extension of that silicone band around to the inside leg would stop this problem. 
Secondly, I didn't find the 100% merino material to be as breathable as I'd hoped. Admittedly, we've been having a very muggy summer here in the UK, but to be left at the end of an evening on the trails feeling like you've wet yourself as you peel off very damp undershorts is not a very pleasant feeling at all.
For short city rides or commuting where you're likely to be exerting yourself less than a MTB or gravel ride, these shorts are probably a much better choice, but at £50, they're certainly not a cheap one.
£44.99, €50.95, $61
Sizes UK 8-18 (women) S-XXL (men)
The second generation of the Alpkit women's Kepler padded boxers are much improved, thanks to user feedback. This includes greater coverage from the chamois pad, the introduction of nylon and spandex to the merino composition, and a lengthening of the leg.
They're now much longer on the leg compared to the Vulpine hotpants, but not so long that they poke out under your baggies. The boxers are also high-waisted, which helps them to stay in place while you ride.  Although during short rides the long leg, which doesn't feature any gripper or elastic around the thigh, did ride up a little, it wasn't noticeable until I took my overshorts off afterwards.
The chamois is pretty low-profile for the majority, with an increased density just where you need it. It wouldn't compare to the chamois you find in high-end road cycling bibs, but at this price you really can't complain. For shorter, not so pedally rides like evening local MTB spins, they're actually really great and I think represent proper value for money.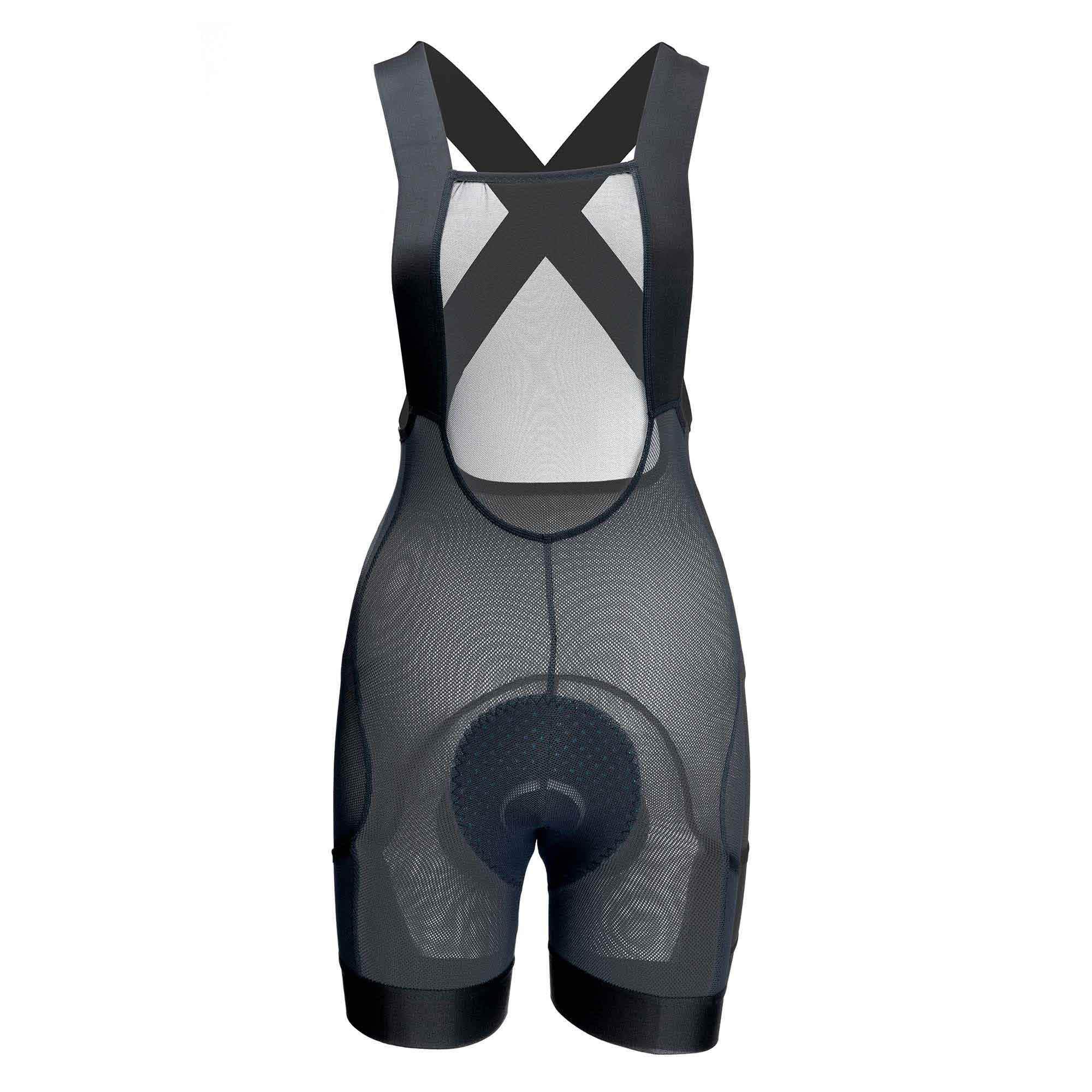 £119, €119, $129 USD
Sizes XS-XXL
These under-baggy specific mesh bibs shorts are nothing less than a game changer. Once you get over the fact that they're probably the kinkiest piece of cycling kit you'll ever own, you'll get to see why they're so great. 
There's no compromise when it comes to the chamois, with the Trail Mesh Bib featuring a full, high density pad (again developed with Cytech) like you'd expect from good road cycling shorts. Even for long day rides or for multiple days, this kept me comfortable and sore-free. 
Then the rest of the short is a strong mesh construction, so you don't get hot and bothered on the warmest of days. The upper half is especially light with wide, well-fitting elastic straps and the women's FLYfree design, which makes for super easy pee-breaks without having to take your top off. All the comfort factor of wearing bib shorts, but without the negatives.
Lastly, if you're on a multiday trip, these are super easy to wash and dry overnight, thanks to their light construction.
To find out more about these liner bibs, check out my thoughts on the Velocio TRAIL Collection here.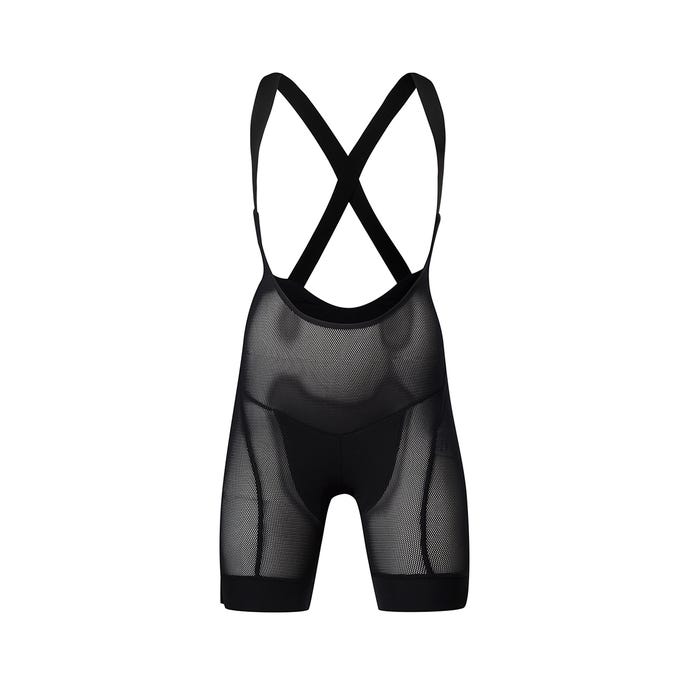 Women's £120, €130, $150
Men's £145.20, €169.40, $150
Sizes XS-XL
Pretty similar to the Velocio bib liner shorts, these Foundation Bib Shorts from Squamish-based 7Mesh are also fully mesh liner shorts with a chamois.
Compared to the Velocio bibs, the fit is less compressive, so I did find that they moved around a little when I was moving about off the bike, but when riding they were perfect. They're really comfy against the skin, with seams facing outwards rather than against your body.
I'd say these were more suited to MTB than gravel riding as the chamois is more slight than the Velocio pair, so I got on better with them on shorter rides where I spent less time in the saddle. 
The women's bibs feature a 'Pull2P' design with elasticated back straps that criss-cross, making it easier to pee trailside without having to take off loads of layers. It's a bit more tricky than the Velocio shorts as the hem of the mesh isn't elasticated, but still works just fine and is a great feature. The men's bibs have a more traditional shape. 
There are two roomy pockets on the lower back of the 7Mesh Foundation Bibs, which give you a good storage option if you want to wear a tee instead, like their Sight Shirt.
£115, €130, $169 USD
Sizes XS-XXL
As an example, this is a pair of road cycling shorts (or rather three different pairs) that I've had for about three years. After extensive wear, they've developed holes, the branding is peeling off, they're generally a mess. But as the chamois is still fine, I won't be throwing them away just yet.
Old shorts that are no longer worthy of wear on their own can make for really good under-baggy options. Besides the obvious green angle, it's more kind on your wallet too, really getting your money's worth! 
The biggest disadvantage that I can see with this approach is breathability. As these cycling bibs or shorts have been designed to be worn on their own, you won't find the same features of liner-specific shorts. This is something that I can definitely feel on the hotter days, where two layers of shorts can get pretty hot and sweaty, so is perhaps a better option in the cooler transition months. 
£140 $169.99 €132.90 (women's) €138.90 (men's)
Sizes XS-XXXL
If the main reason why you choose to wear baggies is for pockets, then cycling's latest trend may have just the answer for you. Rather than something to wear under your baggies, cargo bib shorts offer an alternative, with pockets most commonly on the outer thighs and sometimes on the lower back making it easy to stow your phone, snacks, or really whatever you fancy.
I tested out a pair of Alé Stones Cargo Bibs, which are essentially a pair of road cycling bib shorts with mesh pockets on either thigh and the lower back. The robust mesh on these thigh pockets were actually really impressive, and kept my phone and snacks in place perfectly over a two-day bikepacking trip.
Although this offers a lot of storage space, I'd be wary of stowing items like tools or keys here, as it could turn nasty in the event of a crash. Perhaps paired with a handlebar bag or saddlebag this could be a great alternative to baggies?
Check out the full review of the Alé Stones Cargo Bibs here. 
Buttoning up
As you can see, there are loads of options when it comes to what to wear under baggy shorts. For longer gravel-style rides, I believe there's no beating a proper chamois, and it's lucky that we now have some alternative options for lightweight liners that provide these without being too hot. For shorter rides or for rides with less pedalling, you can tend to get away with a bit less support, although as always it's totally down to individual preference. 
Let us know what you prefer or if you've been experimenting lately, in the comments below.
Last modified: 19th November 2020