I have lost count of the times that I have been asked to describe a gravel bike. Equally, the numerous times I have resorted to making a vague comparison between gravel and cross bikes. Once you say that a gravel bike is essentially a "de-tuned" cross bike though, most of the road crew get it. You can witter on about comfort, load carrying capacity and braze ons all you like. It is the cross bike image however, that defines the genre.
If you count yourself among the "fast and furious" gravel crew, you know that gravel bikes can be pretty fast and responsive. However rapid they may be though, they are not a cross bike. If you accept my woolly definition of a gravel bike, by extension, you have to accept a crosser is a tuned-up gravel bike.
Steep angles, no bottle mounts, no mudguard fittings, and skinny tyres on a bike that is designed to go flat out for an hour. Comfort is thrown out of the window, willingly sacrificed on the altar of speed. Embrace the pain and enjoy the rush. Rediscover your competitive side, even if you are racing for last place!  Cross racing is high intensity stuff. Forget images of riding around school fields, modern parcours can be technical and brutal.
If you want to sharpen your handling skills, I can thoroughly recommend a season of cross racing. You do not really need a cross bike, but speed is the drug and it will bite and when it does, a decent crosser will become the next n+1. Believe me!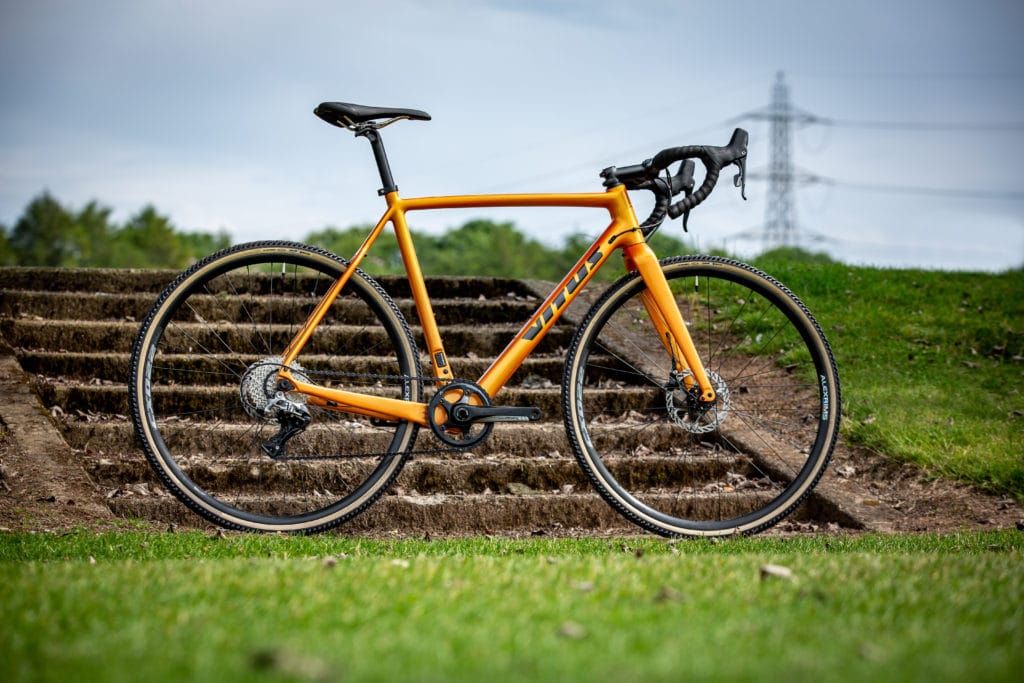 Vitus Energie Carbon Cross Range 2020
What is a cross bike all about? Have a look at the new Vitus line up. You will find a lot of familiar features so you should feel right at home on one of these. We have yet to get our hands on one but they look fast. And they need to be. Cross is becoming so popular again that the local series seems to be sold out in seconds.
The new Vitus Energie Carbon is a performance full carbon cyclocross race bike – designed specifically to meet the demands of all-out CX assaults and help you achieve your best come race day. The full carbon High-Modulus T700 frame features increased stiffness and mud clearance making this a seriously competitive CX race bike.
The Energie Carbon frameset features a High-Modulus T700 HM-UD Carbon construction for superior strength to weight. Full internal cable routing has been specifically designed to prevent ingress of mud and water and to increase comfort when shouldering the bike during racing.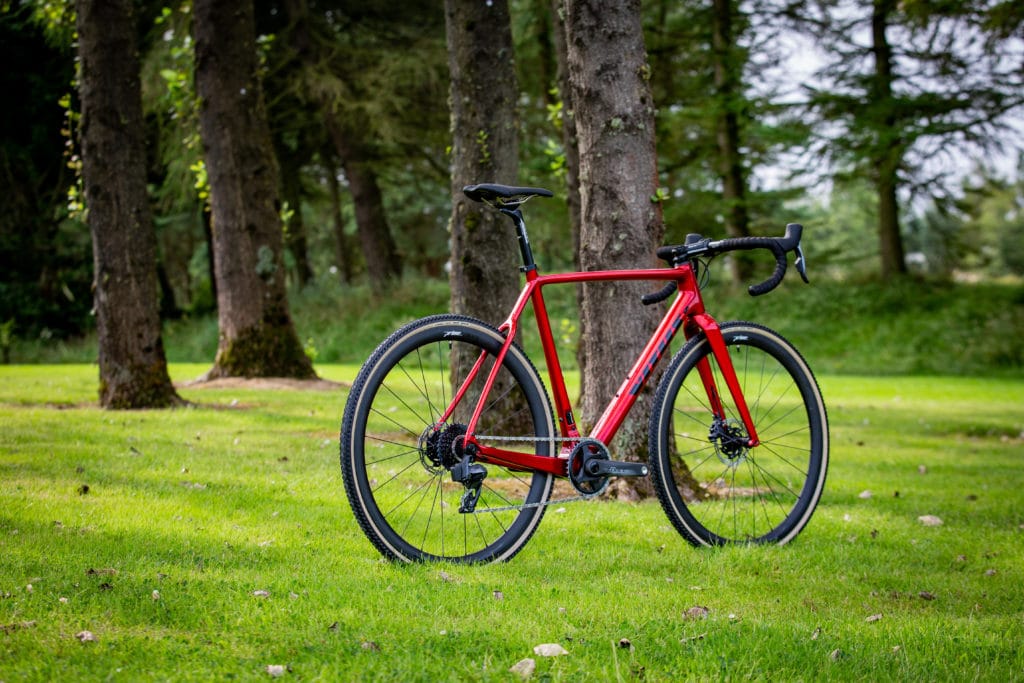 From Privateer to Pro
Vitus offer the Energie Carbon in a range of specifications to suit everyone from the rookie to the seasoned CX hero. There's a model to suit every pocket and rider, starting with the SRAM Rival 1 equipped Energie CR starting at £1,699.99, SRAM Force 1 Energie CRX at £2,499.99 and the range topping  CRX eTAP boasting the latest SRAM Force eTAP AXS groupset at £2,999.99.

Vitus Energie CR  – £1699.99
The Energie CR comes equipped with a race ready single ring set up built around the SRAM Rival 1 HRD groupset which combines a mid-range race ratio cassette with a single ring X-SYNC 40t chainring and Rival hydraulic disc brakes. A reliable, tubeless compatible Alex CXD22 / Novatec CX specific wheelset and Vitus finishing kit to complete the package.
Find the Vitus Energie CR on Wiggle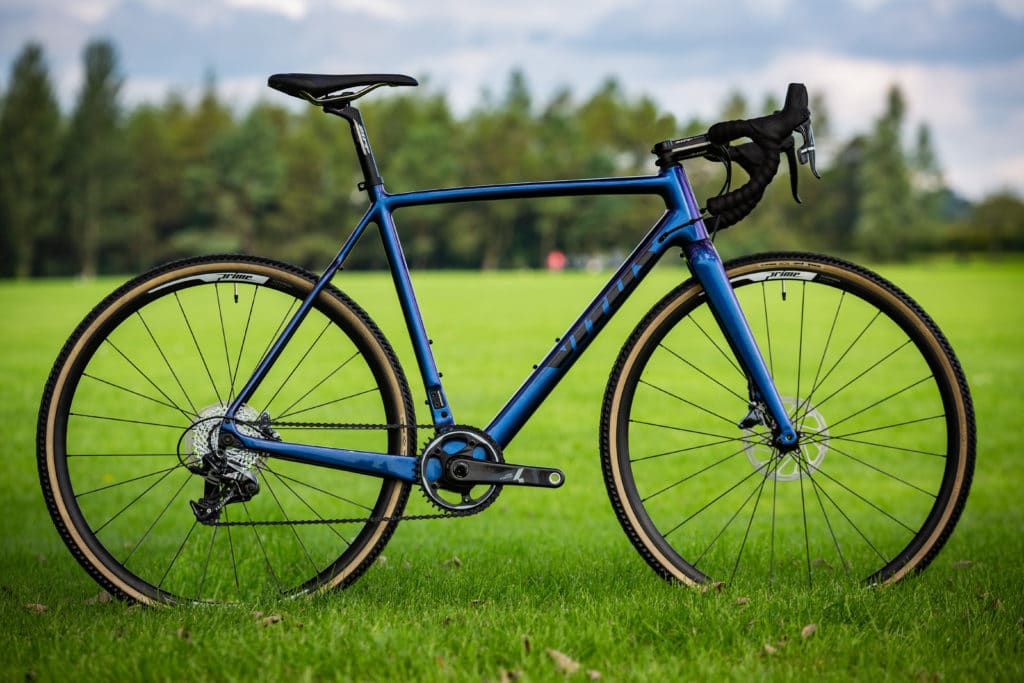 Vitus Energie CRX  – £2499.99
The Energie CRX comes equipped with a race ready single ring set up using the SRAM Force 1 HRD groupset. Sporting a race ratio cassette (11-32t), single ring X-SYNC 40t chainring and Force hydraulic disc brakes. This race machine is completed with tubeless-ready Prime Pro Alloy Disc wheelset paired with Vee XCX TLR tyres and Zipp Service Course finishing kit.
Find the Vitus Energie CRX on Wiggle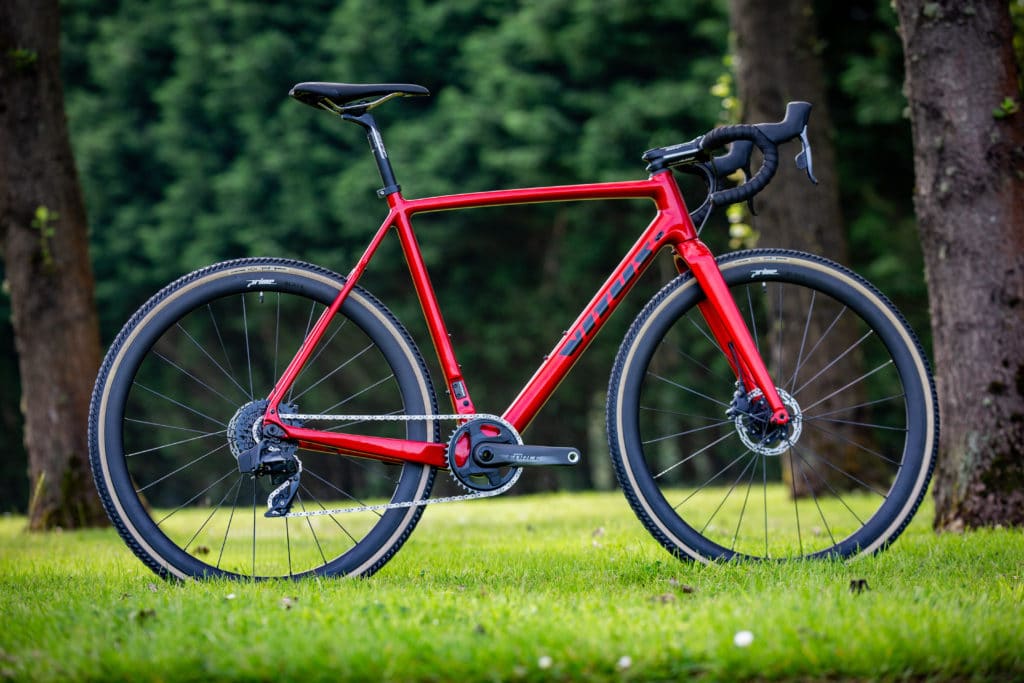 Vitus Energie CRX eTap  – £2999.99
The Energie CRX eTap features the all new SRAM Force eTap AXS groupset. The precise electronic shifting ensures you are always in the right gear when you need it most.  The Force AXS groupset combines a race ratio cassette(10-33t) with a 38t single chainring and Force HRD disc brakes. Tubeless-ready 38mm Prime BlackEdition Carbon Disc wheelset, paired with Vee XCX TLR tyres and Zipp Service Course finishing kit completes this podium seeking missile.
Find the Vitus Energie CRX eTAP on Wiggle
Find out more about Vitus
Vitus Bikes are available exclusively through Wiggle and Chain Reaction Cycles. To discover more about the Energie and other bikes in the Vitus range, visit: vitusbikes.com
Last modified: 8th August 2019