Love gravel? Love podcasts? If you have ever longed for some enterprising individuals to combine the two, then today is your lucky day! Serial gravel addicts, Katherine Moore and Tom Bonnett have joined forces to seek out the very best off-road riding in the UK. They will be meeting the riders, route experts and gear designers that can help you leave the tarmac behind.
The duo's Unpaved Podcast launches today as the very first UK-centric gravel, adventure and bikepacking podcast. Unpaved Podcast explores the reasons why off-road cycling is booming. From frame design, local bike shops with an alternative twist, to current pro road racer turned bikepacker Lachlan Morton. The Unpaved Podcast will feature them all.
First Adventure Cycling & Bikepacking Podcast launches in the UK; Introducing Unpaved Podcast
Unpaved Podcast's introductory series of four episodes explores the fundamental concepts of what it means to ride off road; exploring cycling history, how new communities are being born all over the country and how attitudes are changing more than they have done in decades. Unpaved investigates what happens when riders take this growing discipline of riding to the extremes and how the cycling industry is responding to the surging all-terrain appetite.
Unpaved is not a studio podcast. Host and producer duo Katherine and Tom join their guests as they showcase the very best of their local gravel, come snow, rain or shine. With each episode, the route and highlights are shared on the Unpaved komoot account so that listeners can go and enjoy the locals' best off road trails all over the UK too.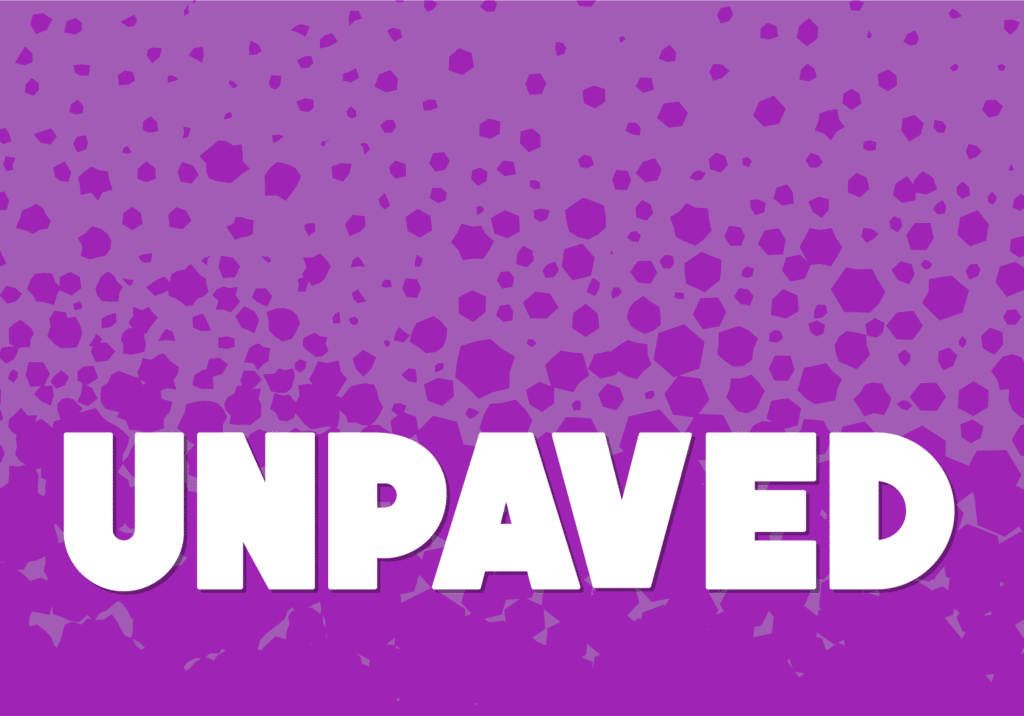 Unpaved Series 1 Highlights
Podcasts guests from this series include some of the fascinating people behind The Woods Cyclery, Brother Cycles, Pannier.cc, Second City Divide, The Bicycle Academy, Mercredi Bikes, The Racing Collective and current pro road racer, Lachlan Morton.
The route planning and navigation app, komoot, is supporting the Unpaved Podcast. The app helps people plan, enjoy and share better adventures. During the series, Unpaved Podcast will be sharing their komoot experiences and tips, as well as the opportunity for listeners to win tickets to popular events based in the UK.
'You can be a mountain biker and want to go slightly longer distance, or you can be a cyclo-cross racer who wants to do something a bit more chilled, or you can be a commuter… the gravel thing, you can come at it from so many different angles'.Will Meyer, Co-Founder of Brother Cycles
Katherine is a gravel and bikepacking enthusiast, cycling writer and guide, formerly a presenter at the Global Cycling Network.
Tom Bonnett produces a diverse range of radio programmes for BBC Sounds. Tom also captures cyclists at the limit of their endurance to produce the Transcontinental Race and Trans Pyrenees Race podcasts.
Unpaved Podcast is on all major podcast platforms. Including Apple Podcasts, Spotify and Google Podcasts as well as YouTube, Pocket Casts, Deezer and Overcast. The first series, consisting of four episodes will be released weekly.
Episode one will be available on Wednesday 19th February. Featuring a gravel ride from The Woods Cyclery in the New Forest, along with Brother Cycles.
For further information, visit www.unpavedpodcast.com , @unpavedpodcast on Instagram
Last modified: 17th February 2020