Trek release the Checkpoint: An all new gravel bike design available in carbon and alloy models with larger tyre clearances to satisfy the Adventure Market
If you anything like us, you were probably a little more than disappointed by Trek's last gravel offering, the Domane Gravel. Thankfully the mighty powerhouse from Wisconsin has redeemed itself with the announcement of the new Trek Checkpoint.
So just how does it differ from the Domane Gravel? Well, Trek claim that the "Checkpoint offers more capability and additional gravel-specific features." Which in non-marketing speak means there is greater tyre clearance, extra mounting points for bottle cages and rack mounting options, and 'Stranglehold' adjustable dropouts, which allow adjustment to the bike's handling. Slide them them forward for quick acceleration and climbing, or back to increase the chainstay length for increased stability. And before you ask, yes! Those sliding dropouts mean you can also run it singlespeed.
Trek say you should think of the Checkpoint as a more versatile version of their World Cup-winning cyclocross racer, the Trek Boone. It features a similar profile, but with spacing to fit tyres up to 700x45c. Add in a bit more stack and a lower bottom bracket for added stability, and what you have is a Boone that's ready for adventure. Interestingly, Trek do not recommend using 650b with the Checkpoint, which seems an oversight on a new frame design when most of the competition offers this level of versatility as standard.
Checkpoint will come in both carbon SL and alloy ALR versions in a variety of sizes along with female-specific sizing options. Frame weights claimed for a size 56 carbon SL is 1,240g and 1,570g for the alloy ALR model. All Carbon SL models feature a rear Isospeed vibration damper as featured on the Domane and Boone. With adventure riders running much wider tyres than road or cyclocross, it was deemed unnecessary extra weight to include Isospeed on the front fork, keeping the weight of the fork to a paltry 470g for the carbon SL model.
Strapped for time? Here's the run down…
Stock tyres are 35mm but tcan take up to 45mm (650b not recommended)
Asymmetric rear stays to allow for wider tyres/chainline
Have the ability to mount racks and full mudguards
Plenty of mount options (dependent on size) to carry extra bottles etc (3 on smaller frames/4 on larger frames)
Stranglehold rear dropout for singlepeed capability
BB90 bottom bracket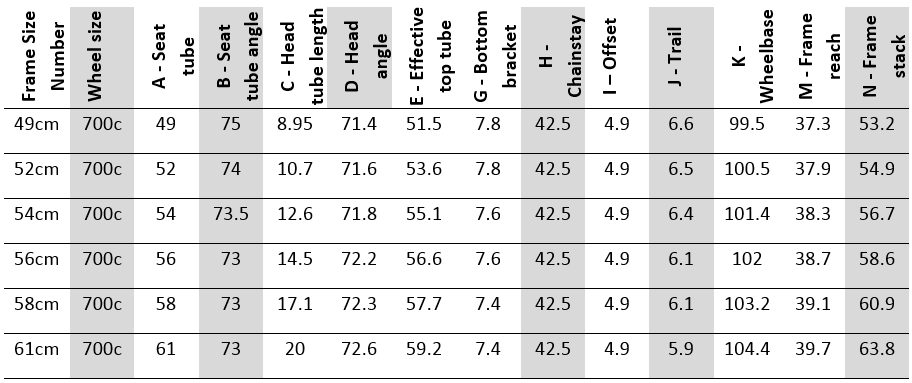 Pricing
ALR 4 Aluminium Frame/Carbon fork Full Hydraulic Tiagra £1450.00
ALR 5 Aluminium Frame/Carbon fork Full Hydraulic 105 £1700.00
SL 5 Full carbon frames with Full Hydraulic 105 £2700.00
SL 6 Full carbon frames with Full Hydraulic Ultegra £3400.00
Our thanks to the helpful people at The Bike Factory, Chester and C6 Bikes of Cambridge, for putting up with our constant questions. Both stores are Trek dealers and are taking orders for the new Trek Checkpoint now, so get in touch!
Last modified: 8th March 2018