Last year saw the launch of the Ultra Distance Scholarship, focused on elevating representation within the Ultra Distance racing circle and wider cycling world.
The conversation around diversity and inclusion in the cycling world is an important and ever evolving topic, with new cycling clubs and collectives starting up along with already present groups growing in numbers its a very exciting time.
But there is still work to be done.
And with that the Ultra Distance Scholarship is returning for 2022 this time with new partners to help support the recipients of the award.
Stayer Cycles are officially hosting the Ultra Distance Scholarship for 2022, and they are having a party to raise some funds for this awesome cause. The scholarship is for BAME (Black, Asian, minority ethnic) cyclists in Ultra Distance racing. It was created to elevate representation in the discipline of Ultra Distance cycling, and to initiate further conversation around diversity and inclusion in the cycling world. Your ticket fee from ULTRA PARTY TIME goes directly towards componentry and parts for next year's THREE scholarship recipients, you can read more about the scholarship through the link here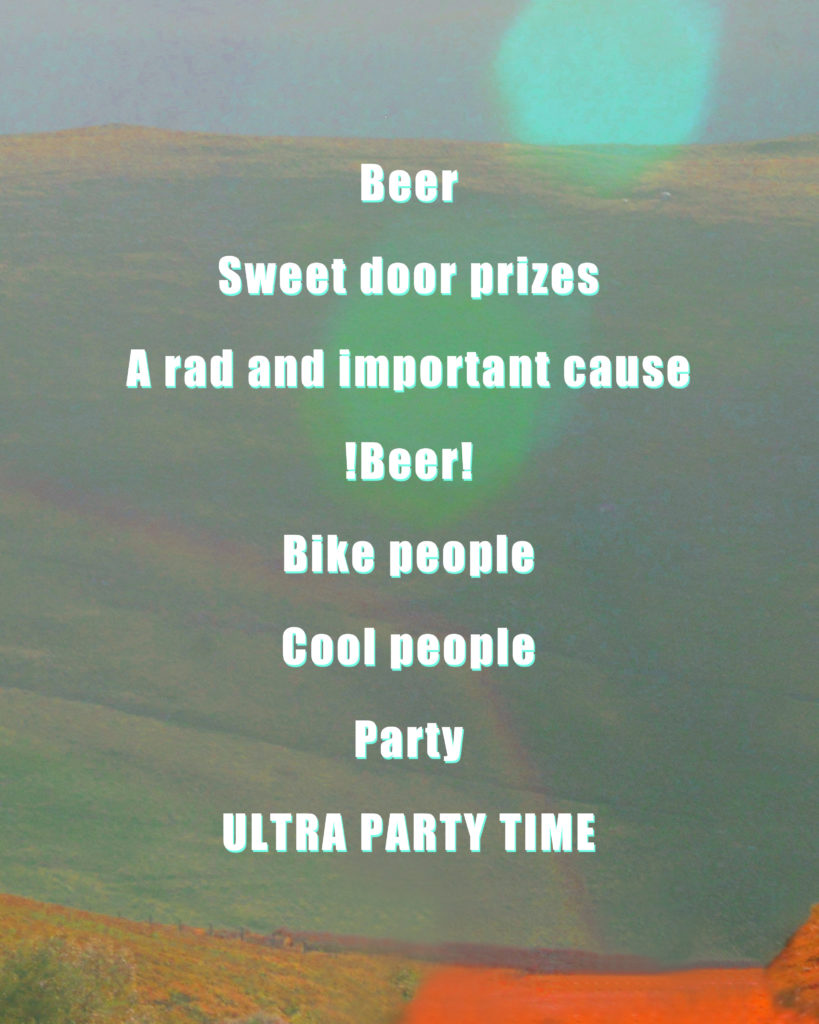 This party is going to be LIT. It will take place at @prettydecentbc on the 26th of August kicking off at 7pm. The @northlondondirt bros are going to be throwing down a live DJ set and there are going to be rad prizes from @wizard.works @albion.cycling @outdoorprovisions and more revealed in the coming days from @teravail and @arundelbike. Your ticket IS a raffle ticket for this awesomeness, and winners will be drawn throughout the night. This party is also a beer launch for the new, extra special, Ultra Distance Scholarship fundraiser beer. There are limited spots available so get your ticket before it sells out! This might be the coolest non-riding bikey event around this year. If you are in London, or can get there, this is definitely one not to miss!
Last years UDS
The three recipients of last years scholarship were kitted out with some excellent bikes and also received coaching to start them on a journey to take part in the Pan Celtic Race in 2021,  a 1248 Mile course that winds its way South to North through Cornwall, Devon, and Wales amongst other rather hilly counties in the UK. Taking in some 90,000ft of climbing it was no mean feat.
Due to an injury before the race Tamzin Dewar was unable to make the start, however  Vera Ngosi-Sambrook and Nathan Patel rolled up to start the race. Both beginning their rides strong in amongst the hills that seem inescapable along the Cornwall and Devon coast,  unfortunately though due to a shifting seat post knee pain set in for Nathan and he chose to scratch to avoid further damaging his knee, a difficult decision but ultimately the right one, health and wellbeing of course needs to come first.
Vera continued to take on not only the gritty elevation that lay ahead on the course but also the rain that never really seemed to let up, but meeting happy and keen dotwatchers en route they kept her spirits high and she completed the race in 9 days 2 hrs and 41 minutes.
Very awesome indeed!
"What I've enjoyed the most have been longer distances and the rewarding feelings that completing those has brought. From the simple joys of absorbing and admiring the changing landscape as I traverse a country, to having that internal battle with the part of me that has self-doubt and beating that, and using the strength that cycling gives me and applying it in other areas of life."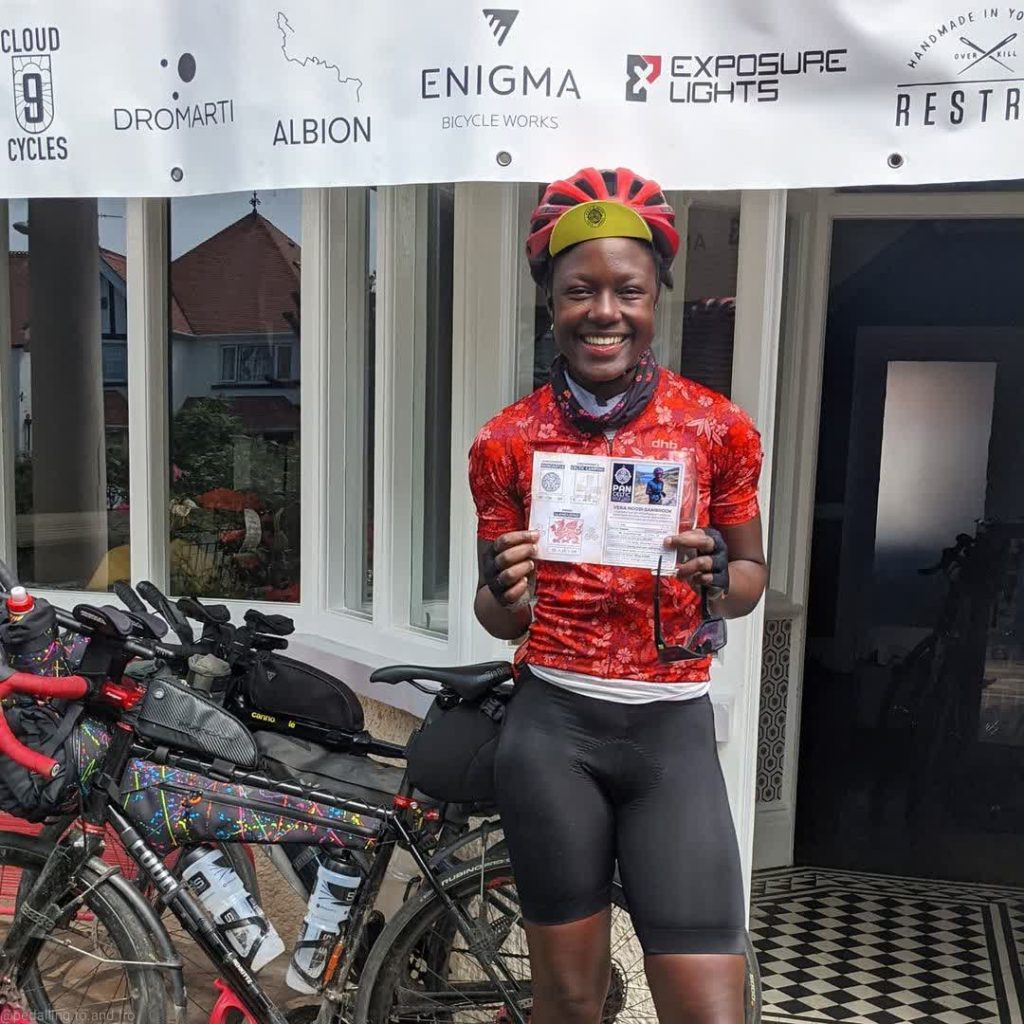 "Cycling, like many sports and aspects of society, has previously failed to recognise its shortcomings in the representation and inclusion of minority groups. This is changing, I, alongside many friends and colleagues, relentlessly fight for equality and inclusivity but witnessing our struggles only reinforces the difficulties we face in making this change. As someone who experiences the world as a minority on a multitude of fronts, I cannot stress how meaningful and essential these movements are for everyone."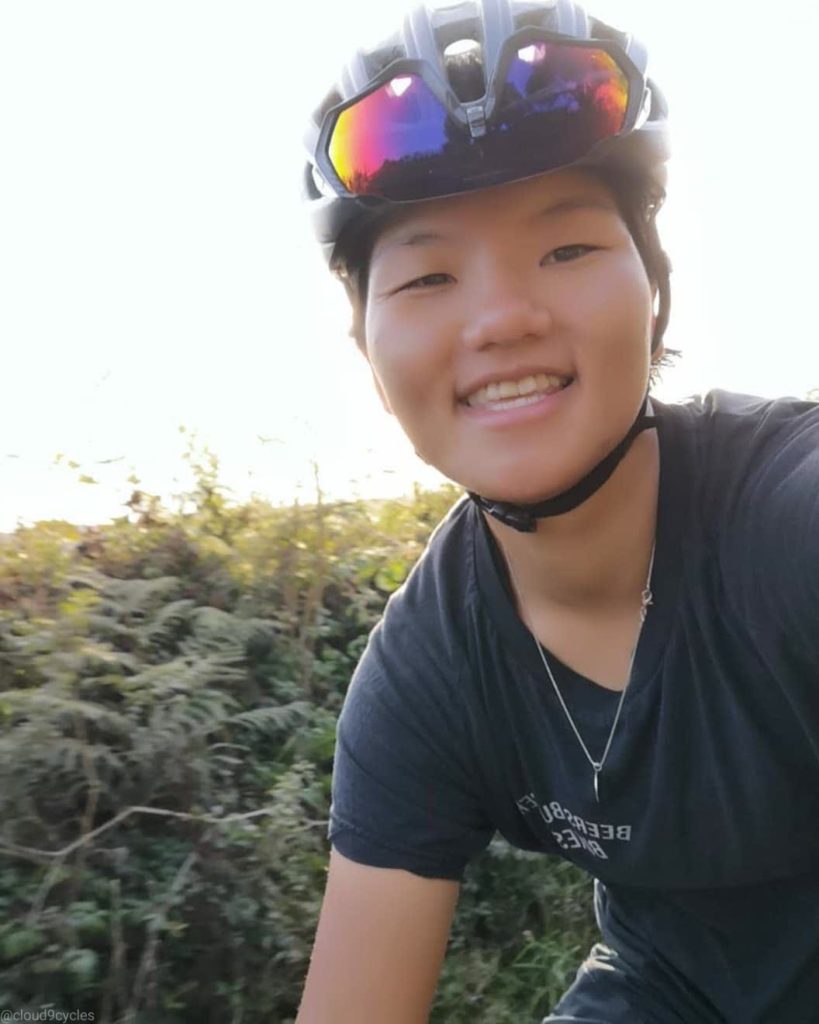 "I have the chance to ride and represent another cause, the representation of BAME people in cycling, I hope that this message spreads with other people and we start to see more inclusivity in a sport I have a deep passion for. If even one person reads this and see's this challenge and takes on board what this scholarship is all about then it's a step in the right direction! A massive thank you again for being selected and thank you to all the sponsors and supporters who have given their time and effort in this amazing opportunity I can't' wait to see you all on the road!"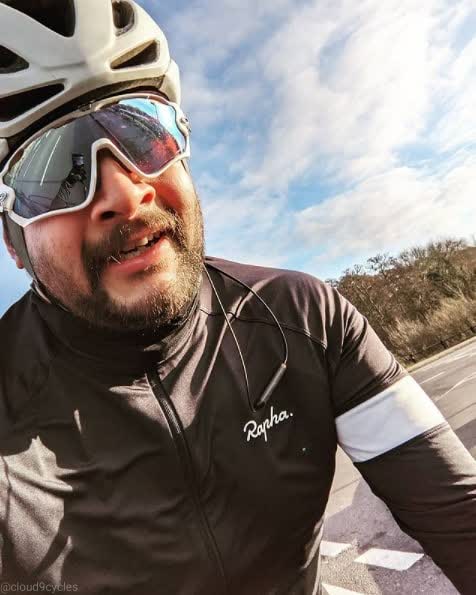 The party is sure to be a blast, and not only that its going to be a great opportunity to catch with some genuinely lovely people from all across the cycling community, so if you like to have a great time, and meet great people and simultaneously help an excellent cause it only makes sense right?
Be sure to follow the previous recipients and catch up on the great work each of the partners are doing too!
For the tickets Hit the link HERE
Ride safe, have fun, be rad!
Last modified: 20th August 2021