An adventure exploring the wilderness of the Pamir Mountains, Tajikistan
"Peter always has a great sense of adventure. And the moment he said Tajikistan, I straight away said "ok cool, let's go". I had no idea what we were going to do… but in a way, that's what drew me to the experience. It was the not knowing.
Christian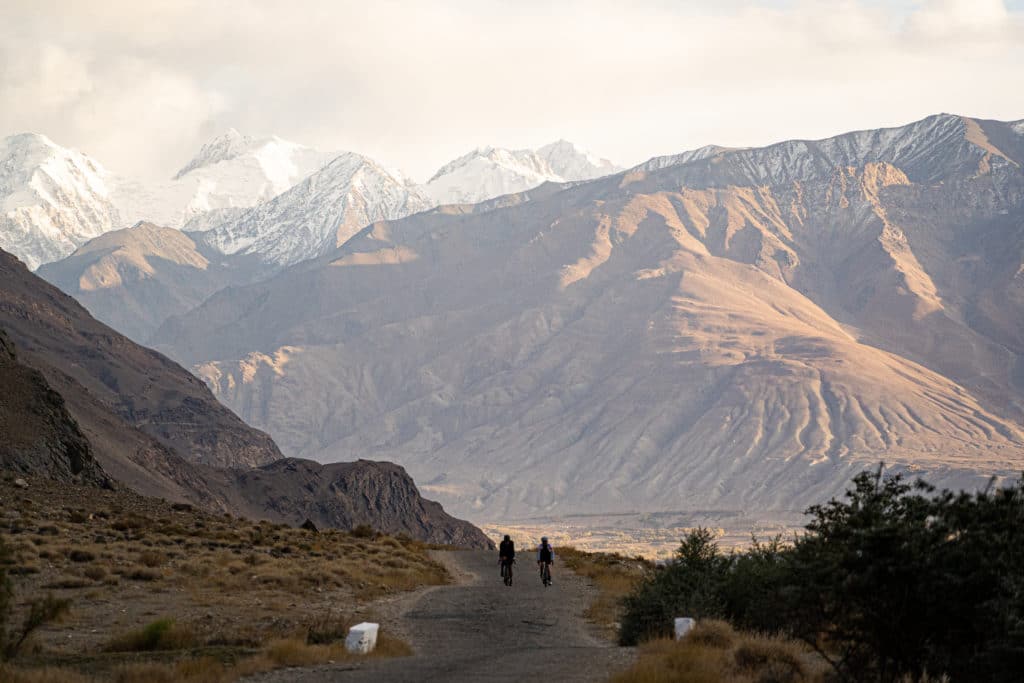 Tajikistan. Wild. Remote. Unforgiving…
Over eight days of breathtaking riding and spectacular scenery, the video follows Christian Meier and Peter Gaskill of The Service Course on an adventure through Tajikistan. The pair weave their way through the Wakhan Valley, over the Khargush Pass, along the Pamir Highway, into the Bartang Valley and beyond.
The roads of Tajikistan are known for the ancient silk trade, but for Christian and Peter, this trip was about trading comfort for experience. Christian Meier has professionally raced bicycles all over the world. Peter Gaskill is an avid rider and works as a guide in Europe's most coveted cycling locations. For two people who literally make their living riding some of the world's most beautiful roads, what does extraordinary look like?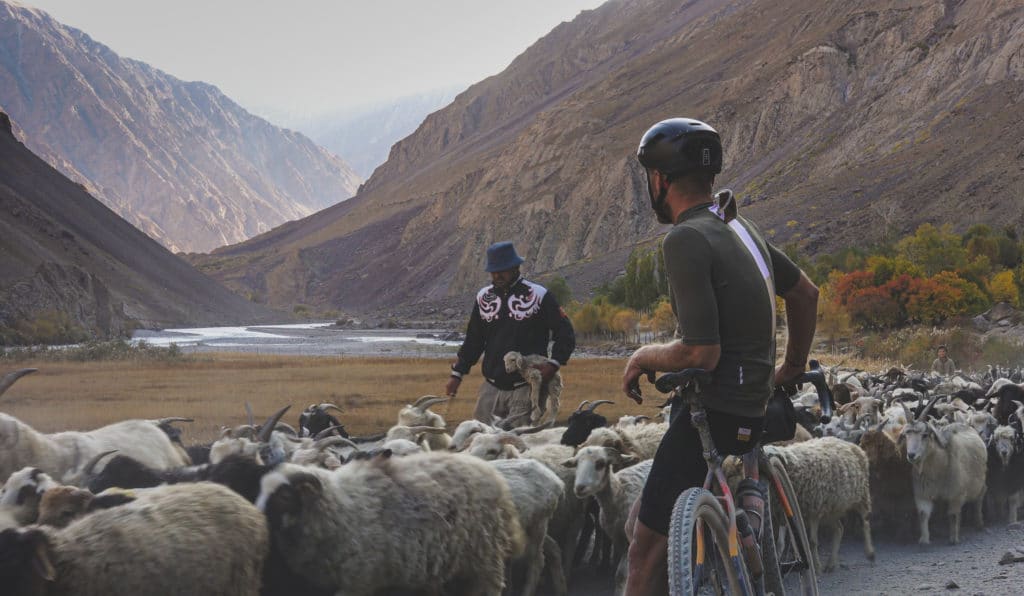 Beyond Extraordinary
Tajikistan is an often-overlooked corner of central Asia separated from the northern border of Afghanistan only by a river. The diversity of landscapes alone is enough to overwhelm. Limitless skies rise above snow-dusted summits, parted by valleys lined with dusty roads that unfurl like the silk strands once traded there. For Christian and Peter, the land is an unknown. It's this not knowing that epitomises adventure, and it's adventure that embodies escape, freedom, discovery.
In addition to economic trade, the Silk Road was a source of cultural trade for the many civilisations touched by its trajectory. Everything the silk trade was and represented has long since been replaced, but the cultural trade remains wholly intact in the kindness of the Tajiki people. The overwhelming landscape and the camaraderie its gravel roads provide for those riding them together.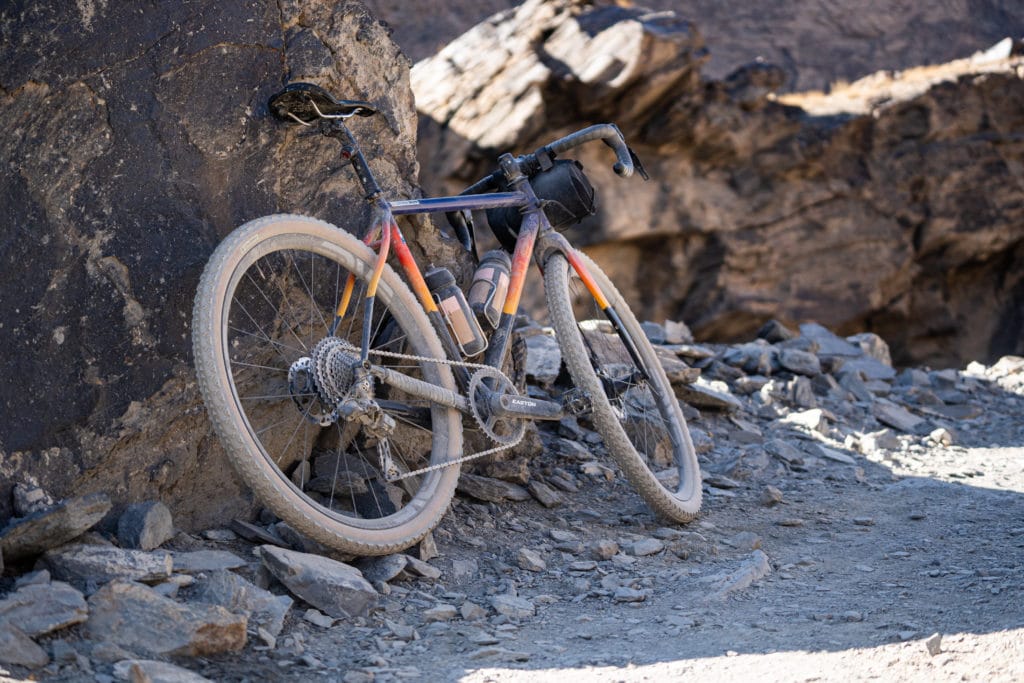 Live the experience: Tajikistan Gravel Tour 2020
A journey into the unknown, and one that will live long in the memory. The Service Course will be hosting their inaugural Tajikistan Gravel Tour in June 2020, limited to six adventurous participants.
Let's be straight: this will be a tough trip. Not only because of the challenges presented by the terrain. The Pamir Mountains have a well-founded reputation for incredible scenery, but also for incredible hardship. If you are looking for a simultaneously challenging and rewarding experience, this trip will deliver in spades
I think we get too comfortable in the way we live. We need to break that mould every now and then, and see that there are other ways of living. We need to see these parts of the world a little outside of our comfort zone.
Peter Gaskill, The Service Course
The Service Course's inaugural trip will tour the spectacular Pamir Mountains from Dushanbe, the capital of Tajikistan, to the ancient city of Osh in Kyrgyzstan. It will follow the most remote and challenging portion of the ancient Silk Route, along the path which 13th century explorer Marco Polo followed.
Anything worth doing is never easy
This experience is for those who are not afraid to live largely without electricity, running water and comfortable beds, in an environment of dramatic weather and difficult riding at extreme elevation. At best, the roads are fractured asphalt, paved decades ago when Tajikistan was part of the Soviet Union. At their worst, they are loose, washboard gravel. The majority of riding is done at elevations between 3,500m and 4,600m without much time for acclimatisation.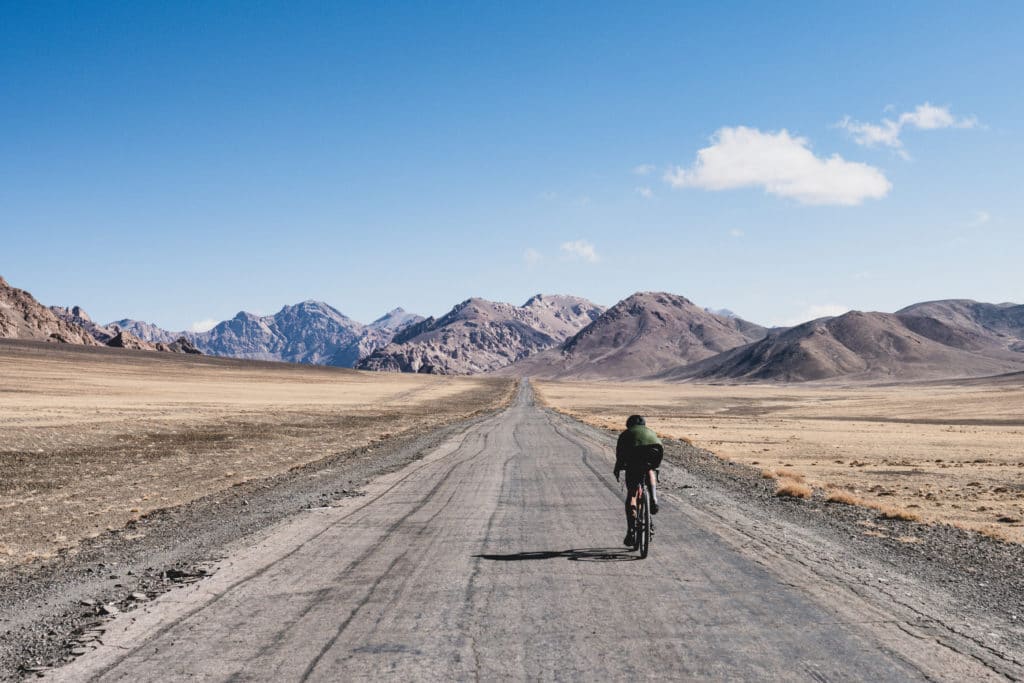 Key Details
Dates: 15th – 24th June 2020
What's included: Ten days of pure adventure including guiding, vehicle support, accommodation, and all meals. Everything is included in the trip price other than bike hire, alcohol, airfare, travel insurance and visas.
Pricing: From €3,500 per person. Gravel bike hire available at additional cost.
Book via email:

[email protected]
Find out more about The Service Course: Tajikstan at theservicecourse.cc/tajikistan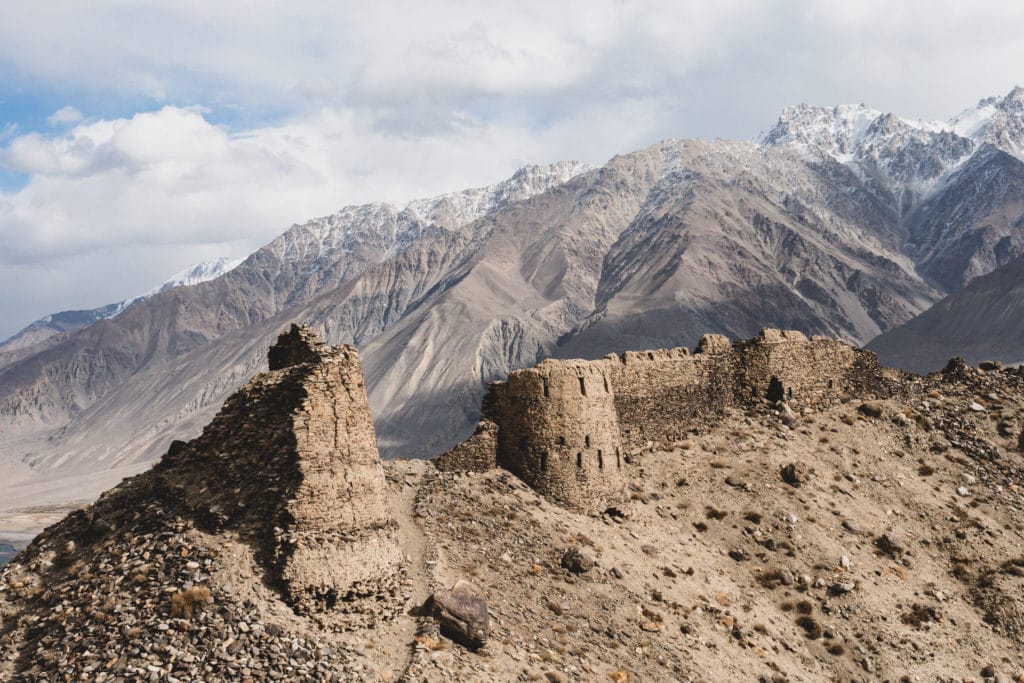 Video and photography: Copyright The Service Course 2019.
Last modified: 1st January 2020