Listed in Red Bull's '10 Gravel Events you should enter in 2019′, The Distance is back this June with two days of self-supported adventure 'with benefits' in the South Lakes. Now with added MTB 'Gnar' route options…
Entries for The Distance opened back in the cold depths of January, despite June been a long way off back then, entries flooded in. Now in its third year, word has clearly got around about just how much fun this event really is.
At the time of writing there are still a few entries left. If you have not made your mind up yet, now is the time to bite the bullet.
Call it 'an event', a 'weekend break', a 'mini adventure', or just the chance to chill out with like minded folk, we are pretty sure you will have fun. This year, The Distance isn't just attracting new riders, a wealth of brands also want in on the fun.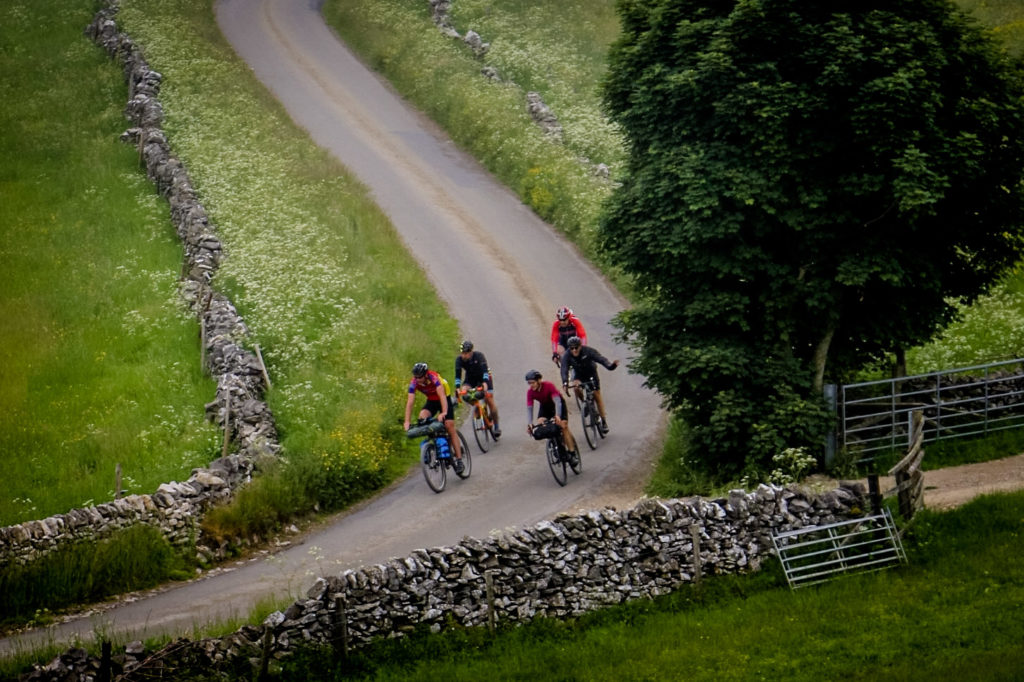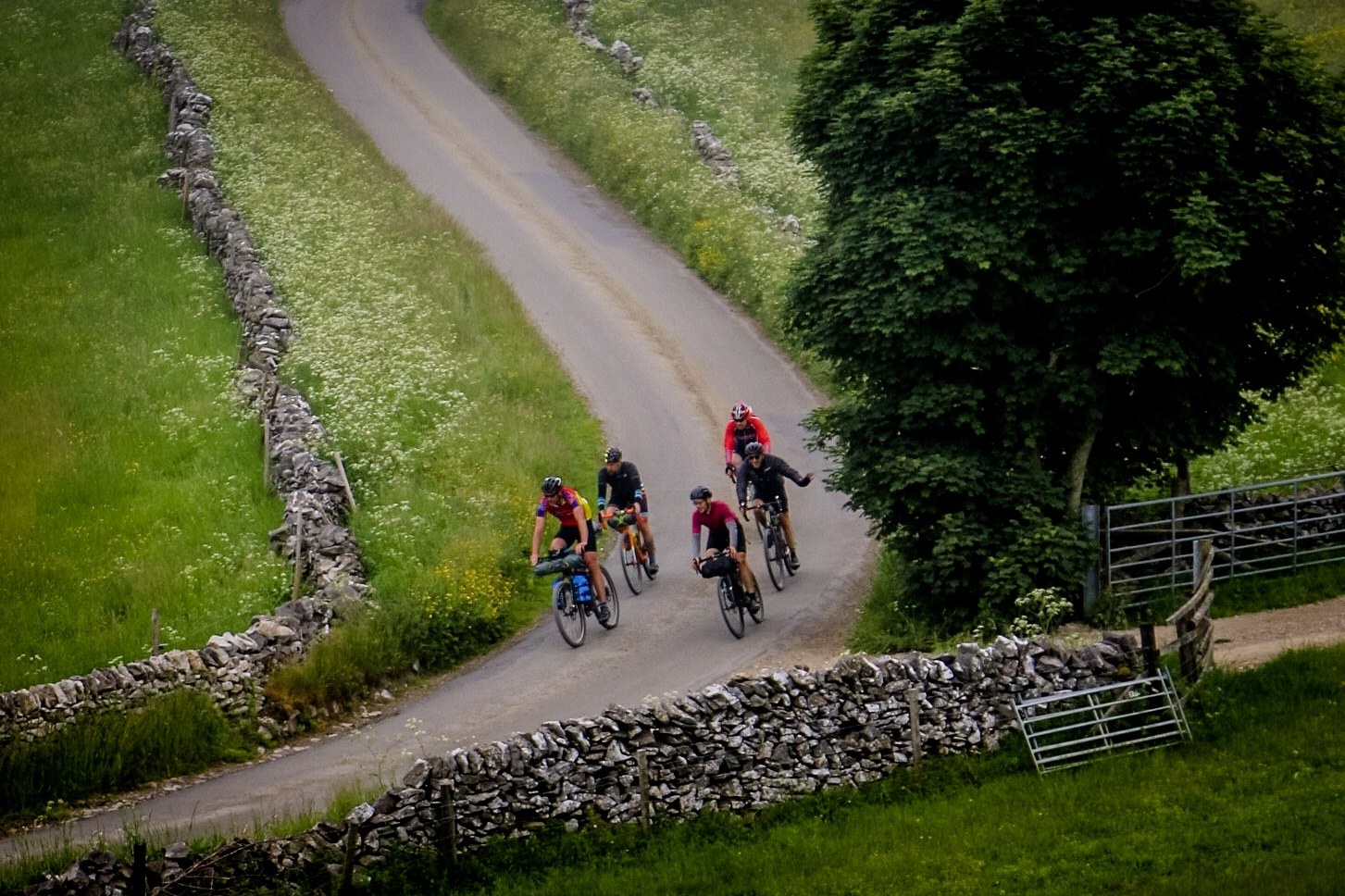 Headline sponsor, All-City Cycles will be showcasing their 2019 range at the overnight camp alongside co-sponsors Miss Grape Bikepacking and Tioga. With support from Squirt Cycling Products UK and some outfit called ADVNTR, you just know it's going to be the most fun you can have with a bivi bag…
Fresh from hosting the best feed stop at the Dirty Reiver, Alpkit will have the tepee up and banging out the tunes. So after a day of riding, all you have to do is pop up your tent (or bivi), kick back with a Bedrock Gin and chill out.

Where?
This year The Distance is visiting the Lakes. South Westmorland to be precise.
Format
The format is much the same as in previous years but this time, there is a notable difference.
Talk to a cyclist about The Lakes and they will probably conjure up images of awesome mountain bike trails, as well as epic road climbs. As the organisers have said:
We couldn't plan an adventure through this area of The Lakes and miss out on some of the amazing MTB trails
True to their word, they have incorporated shorter, more technical route options for the MTB rider. You might get through these trails on a gravel bike but you will have a lot more fun on a mountain bike.
Route Options
Everyone will start at Staveley for a warm up on quiet back roads. From there on, the terrain will be rough byways and bridleways. This should help you decide which option is going to be most rewarding.
From here on there will be route options covering "All Road" to MTB. Yes there will be tarmac, and yes some of the All Road trails might be more challenging than you anticipate. This should be all part of the fun and after all, it is not a race! Take your time but be aware there are time constraints. If you ride at a more measured pace, you might not be able to complete the longer route options.
The full gravel route is over 100Km, with over 2000m of ascent, while the longer MTB option is a little over 70Km, with a little less climbing. Short options are around two thirds of these figures.
The Benefits
There will be resupply opportunities, breathtaking views, outstanding riding, gin, showers, pre dinner snacks and, if you have not had enough exercise already, a lake to swim in.
The Distance is becoming a mini epic on the UK gravel calendar. Make sure you are part of it for 2019.
ENTER THE DISTANCE
Last modified: 10th May 2019