A weekend break in Derbyshire
We all know that the point of a holiday is to feel good. We also know how precious any time away from the daily grind, and life's responsibilities can be. The usual response is to book a holiday cottage, go to the pub, take a short walk, more pub etc. Nice as it may be, after a while it begins to get a bit stale and you yearn for something different. Maybe have an adventure…but not too much of one. Revel in the sense of freedom, but with the reassurance that there is some underlying organisation and someone has got your back. Think of it as dipping your toes in the great outdoors.
Well that's how I felt, when I heard about The Distance. Based in the beautiful Peak District, it promised me time out on my bike and sleeping out (under a tarp), but with some of life's little luxuries not too far away. I persuaded ADVNTR's resident Bikepacking Guru, Nigel, to get a weekend pass, booked our places and began to feel good already.
Bikepacking is sort of touring on steroids – 21st Century style. Instead of meadering form town to town, bikepackers often find themselves well off the beaten track. When roads give way to trails and day gives way to night, and you are too far away from anywhere to do much apart from look after yourself. Then you are bikepacking.
The Distance is a semi- self supported bike ride through some of the best countryside in The Peak District. You are expected to carry your overnight gear with you, but everything else is provided. To the hardened 'bikepacker' this is the equivalent of 'glamping'. To me, it just seemed extraordinarily civilised.
Maps and directions are all worked out for you beforehand, the camp site is booked and you can expect company, hot food, gin and beer when you stop for the night.
Apart from your sleeping kit you will need a bike and normal cycling attire. You will also need to be moderately fit. Your bike should be well maintained and capable of riding safely off road. The routes are designed to be suitable for a gravel bike, but a mountain bike proved just as good and maybe just a little more fun on some descents.
Bikepacking is cycling at its most inclusive and egalitarian. There's no testosterone fuelled fight to be the fastest. It is just being there that counts.
My setup consisted of a mixture of Ortlieb and Apidura luggage bags. Sleeping bag, bivi bag and sleeping mat in the Apidura handlebar bag. Clothing in the Ortlieb Medium Seat Pack. Tools, camera and food was stashed in the Ortlieb Frame Pack and Tope Tube Pack. Compared to some riders, this kit list was a little on the small side but I still managed to sleep in comfort and wasn't lacking in anything.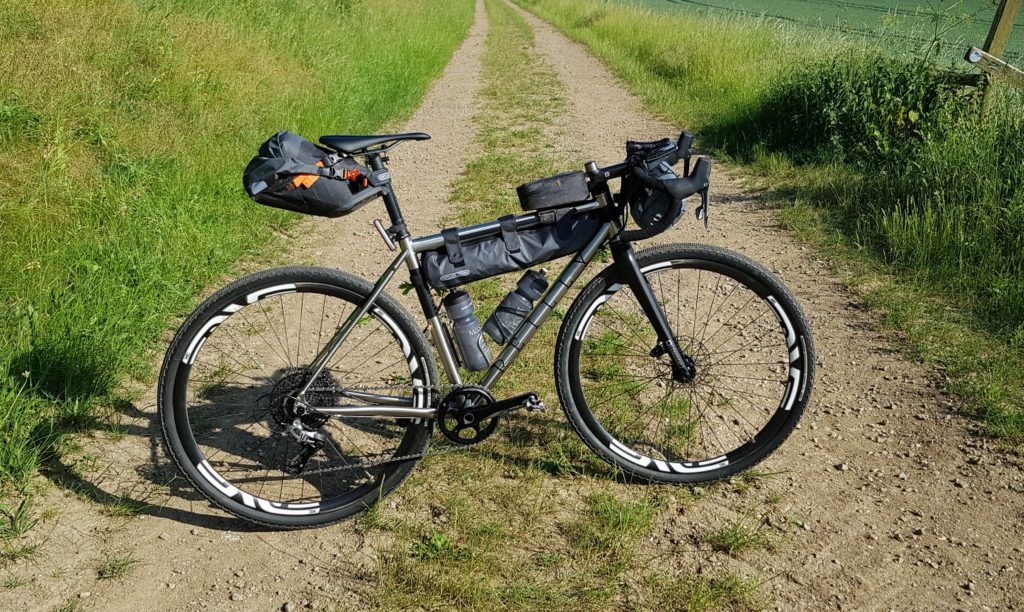 In 'The Distance' you all start off at the same place, and you all finish at the same place. If you feel the need to blast away those work inspired cobwebs then you can push on as hard as you like. The beauty of this event is that the faster you go, the further you ride and harder the route becomes. If however, you fancy a laid back bimble, stopping to take pictures of the gorgeous views, or fill up at every cafe you come to, then the route is designed to accommodate you.
Our overnight stop was at Barn Farm Camping. We shared a field with a Duke of Edinburgh squad. I'm not sure who made the most noise… them or the resident peacocks! Before we all retired for the night, there was plenty of time to relive the day and talk to other people. Chattering away to anyone and everyone, I soon realised I was the most relaxed I have been for months.
Nigel is a gnarled old mountain man, veteran of the Tour Divide and countless self supported events in the UK. For me, this was my first time under a tarp. Luckily it was warm and dry so I was snug and toasty! Somehow, sleeping under a tarp feels a little closer to nature than dropping off in a tent. As I lay there for a few minutes, listening to distant sheep bleating and staring into the darkness, somewhat fatigued after 70 miles in the saddle, I realised I hadn't thought about work all day.
Being Sunday we had a lie in, and almost missed breakfast. Luckily, Stefan of Pannier.cc took pity on us and warmed us up some beans. After a while we took the easy route back to the start at Buxton. Somewhat weary, Nigel and I packed up and headed home. Freed from the pressures of racing, of having to prove yourself and pedal ever harder all the time, we were able to reflect on this weekend break with a difference. "We've got to do this again next year."
The Details
The Distance is by Focal Events and was supported by Marin Bikes, WTB, Chimpanzee, Pannier and Ass Savers.
ADVNTR were kindly supported by Aussie Grit Apparel who kitted us up with some great offroad cycling kit for The Distance. Our camping experience was made all the more pleasant thanks to Lyon Outdoor Equipment and the excellent Exped Synmat.
Our thanks to Stephen Smith Photography for the photos.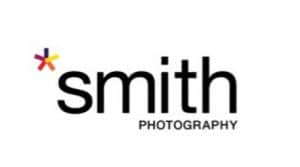 Last modified: 14th June 2018