What tyre for… Everything?
In a world where multi terrain tyres are becoming increasingly common, we look at the Teravail Cannonball 650b x 47 mm to see how it stacks up. Is it a real contender or just another pretender?
Who are Teravail
USA based Teravail are not a big name in the UK yet, but we are sure that will change. They are backed by Quality Bike Products, the same folk that control Salsa and Surly, so their pedigree should not be in question. In the UK, distribution has been put in the very capable hands of Lyon Cycle.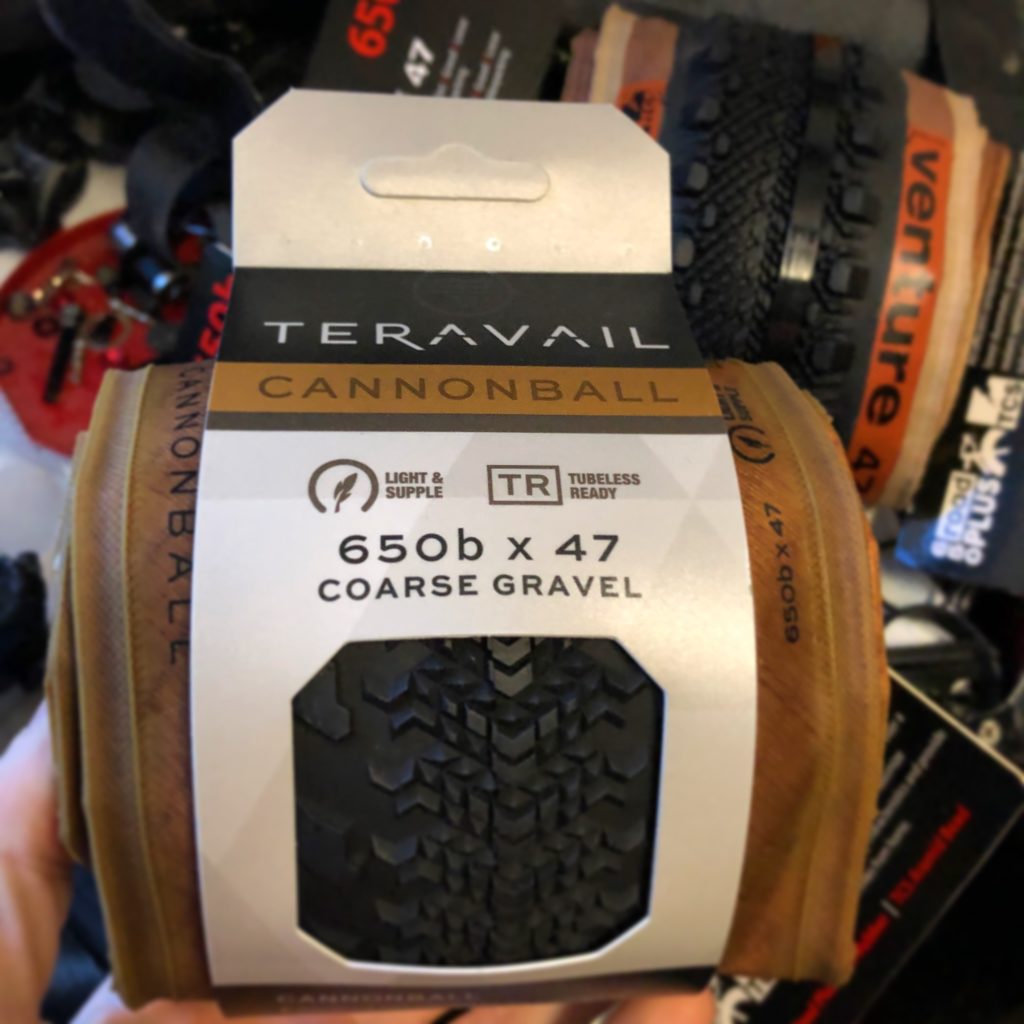 Choices, choices, choices
The Teravail Cannonball is described as a 'coarse gravel tyre' and comes in either 700c or 650b. Details of the 700c are available on their website but for now, we will concentrate on the 650b which comes in 40 mm or 47 mm widths, in tan or black.
Not only, but also
In addition to colour and width options, there is a choice between a 'Light and Supple' or 'Durable' tyre. The Light and Supple tyre is lighter weight and promises a more supple (comfortable) ride. The Durable version is stiffer, more robust and presumably imparts a harsher ride. It features a layer of woven polymer composite reinforcement between the outer rubber and the inner casing. Running from bead to bead, this provides increased protection against abrasion and sharp debris.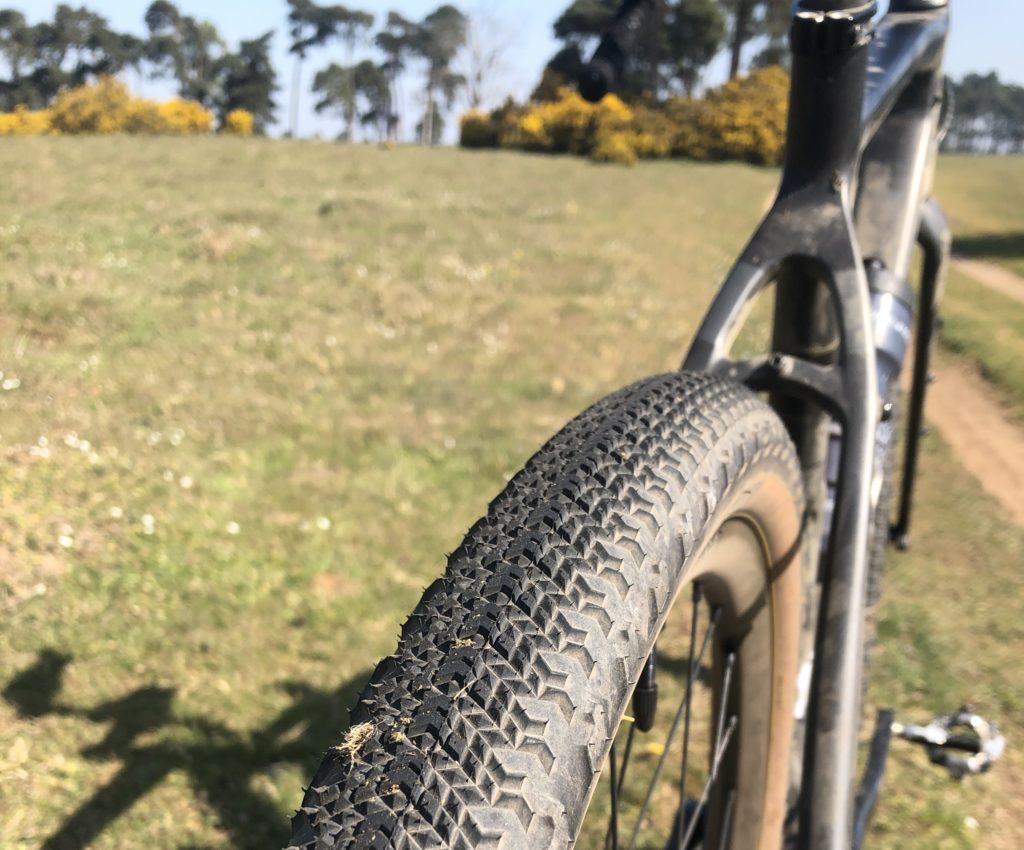 Putting the tyres to the test
The tyres we put to the test were the Teravail Cannonball 'Light and Supple' 650bx47 variant.
Teravail claim a weight of 525g, so I was pleased that they weighed in at 515g.
Fitting was painless. While I had to use a tyre lever for the final nudge onto the rim, I did not have to try too hard. The beads seated comparatively easily and even when deflated, the tyre still nestled comfortably against the rim. After the initial setup, the tyres remained fully inflated with no apparent loss of pressure.
Tread pattern – the technical bit
To aid traction, the tyres have ramped diamond shaped lugs on either side of the centre section. These are designed to compress and spread to provide grip when braking or accelerating on loose surfaces. The lugs pop back up as the tyre rotates, ejecting dirt and grit before rotating to repeat the compression phase. In real life, this translates to good tracking in the turns, and controlled cornering at speed.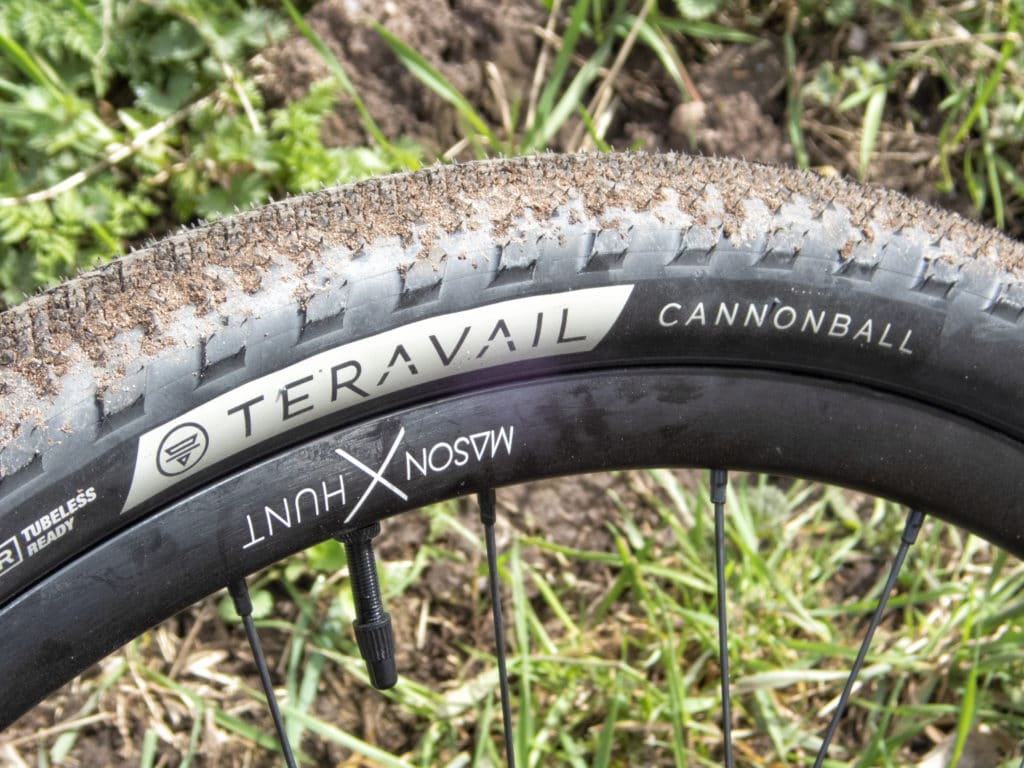 Pressure Critical
Taking to some of the rocky and often loose surfaces in the wilds of Cumbria, we dropped the pressures to 34psi (rear tyre) and 32psi in the front. While this is accepted practice when riding  700c wheels, it does not translate well to 650b. Instead of getting improved traction and comfort, the tyres felt ready to roll off the rim. Back up to 40psi and they were perfect. It might take some experimentation to find your sweet spot but it is worth persevering.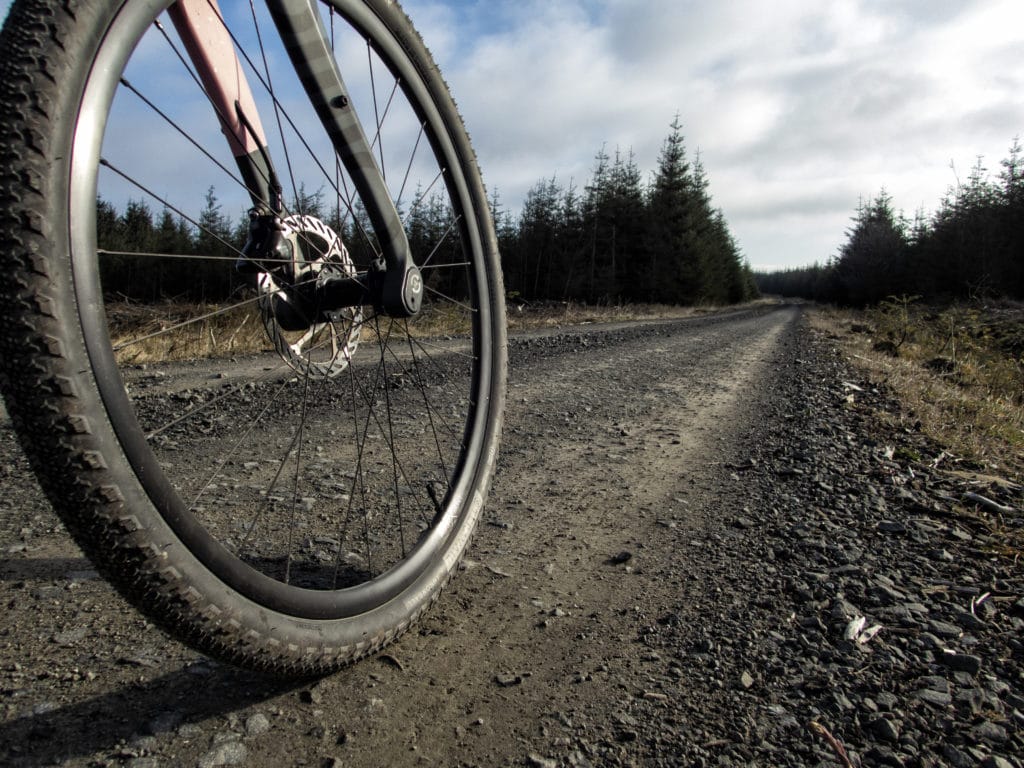 Conclusion
To date the Cannonballs have covered approximately 600 miles  with minimal wear and lots of comfort. They are fast on and off road. When the going gets loose, they provide plenty of grip and traction but you probably shouldn't expect too much when it gets slippery.
When inflated to 40psi, the tyre (rather disappointingly) came up at 43 mm wide on a set of Mason x Hunt Adventure Sport 650b wheels, 4 mm less than claimed.
At £55 each the Teravail Cannonball is not a cheap tyre, but are a good all round, fast rolling tyre.
Last modified: 14th January 2021