The newly announced Tailfin Mini Panniers have been developed to stand upto the rigours of offroad bikepacking while offering the convenience and stability of a traditional rack system. 

For many of us panniers are where our touring and bikepacking journeys started, almost the gateway luggage to moving into lighter and less permanent systems to attach to the bike, but Tailfin with their rear rack system have be growing in popularity over the last few years and now they are adding two new pannier bags to their range in the 5L and 10L Mini Panniers.

"Perfect for the pannier sceptic bikepacker worried about the extra volume, weight and performance issues a normal pannier setup brings to the party."

There is alot to be said for the convenience of pannier bags and we're excited to see just how stable and durable these new offerings from Tailfin are, a lightweight internal structure to stand up to falls, crashes and bumps and remaining secure in place by use of their own 'X clamp' mounting system that clamps on to not only the tailfin rack but also other rack brands too.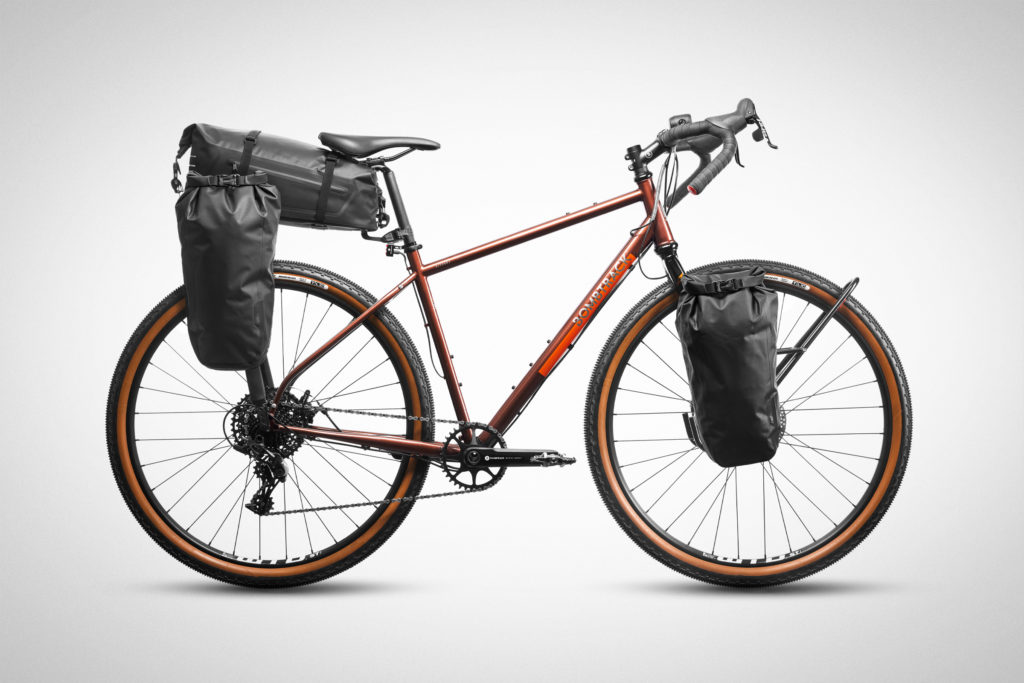 The sytems intention is to provide a positive engagement, so much so that it will be avoid fatigue and friction.
"a rock solid clamp mechanism that creates an almost seamless connection between rack and bag. It is operated with a solid and satisfying single finger lock/release cam lever"


So here are the specs.

Available in 5L (£60)  and 10L (£80)
Weighing only 310g and 380g respectively

Minimal profile compared to full size Panniers
Built using Hypalon and a ripstop nylon construction resulting in a 100% waterproof bag
Compatible with all Tailfin racks and by the way of shims other racks also.
(Included with every bag are a range of clamp spacers that allow it to fit to the industry standard 8,10 or 12mm tubing diameters)
Crash replacement warranty and 5 year no quibble warranty
As with many bags, packs, and panniers the materials used and the construction process involved are key to ensure stable, easily packable and waterproof items. Tailfin have implemented Seam welding in these packs and are guaranteeing a 100% waterproof product.
"The entire structure is high frequency welded, guaranteeing a completely waterproof bag. Being a British brand this is a feature very close to our hearts! Undertaking our testing in the damp areas of South West England and Wales we completely understand the importance of keeping kit dry and safe."
The bags have been designed in such that they taper down, allowing easy open access at the top for quick packing, even while attached to the bike, and as the bag gradually tapers to the bottom it minimises any dead space in corners, making sure every inch is made good use out of.
With the addition of four T-Hook compression straps (two pairs), the bags have the option of being closed in a traditional dry bag roll down and the T-Hook straps can be used to loop around horizontal to fasten the load tighter or even attach extras such as tent poles, snack bags, or even soggy clothes after a wild swim.
Alternatively the straps can be used vertically to cinch down the bags and reduce their overall size, clipping on either side.
An excellent feature which will certainly benefit those of us who often want to take a lil extra something when out and about. 
With the previous success of the Tailfin rack and aero top pack we are really excited to see how the new line of pannier bags hold upto to some off road testing over the next few months and while the design might be slightly unusual and not to everyone's taste we here at ADVNTR like different, and embrace change so cant wait to load up, hit the rough stuff and try them out.
If you're interested in learning more about the new Mini Pannier range from Tailfin, click the links 5L / 10L bags and be sure to return once we have put them through their paces.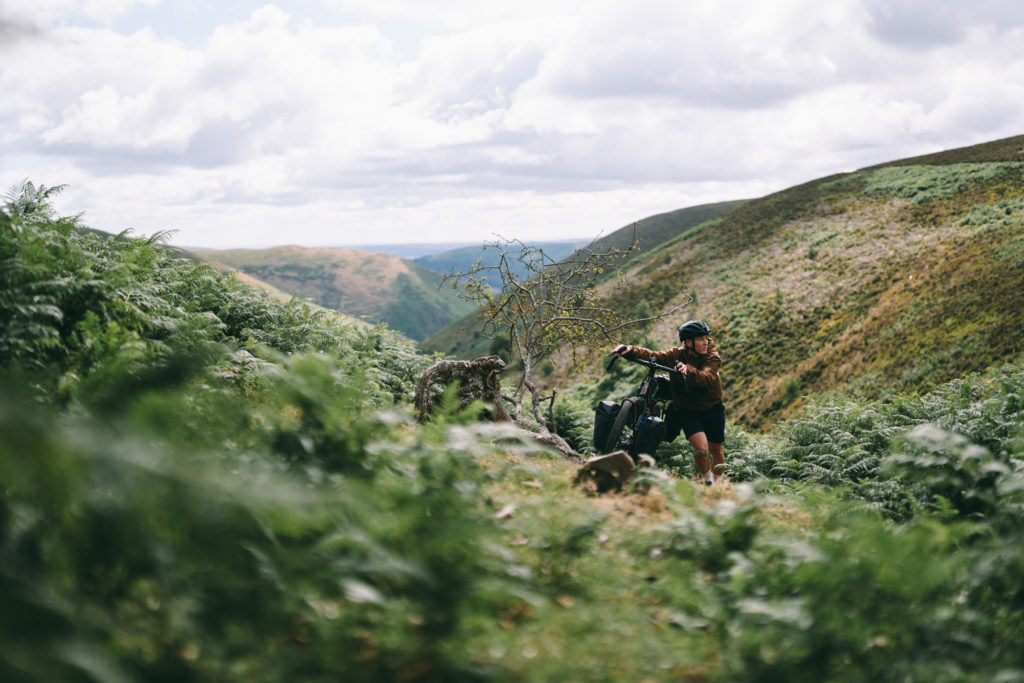 Last modified: 19th August 2021