Three weeks have passed since Surly unveiled the updated ECR and got us all googling Norwegian Brown Cheese. With this new release, the drop bar gravel & rando crowd have something to look forward to.
Straggler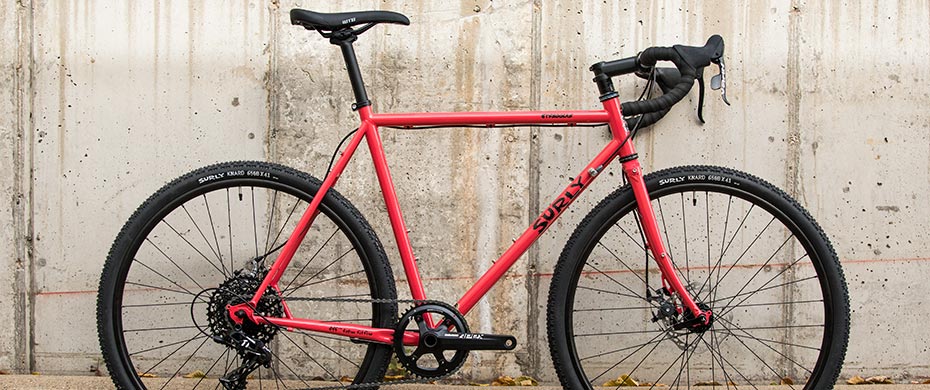 The 700c Straggler debuted in 2014. It was effectively a, disc equipped, Cross-Check in a fantastic spangly purple glitter dreams paint finish. Since then it has spawned an additional 650b version, gone 1x, and benefitted from a couple of new, more subdued, colourways. 2019 sees sparkles making a comeback with Salmon Candy Red. If you prefer to fly under the radar both framesets and complete bikes are also available in a gloss black. Surly's trademark fatties fit fine philosophy means the Straggler is ready for 42c tyres. The increasingly popular 1x transmission and tubeless ready wheelset make it adventure ready too.
Pack Rat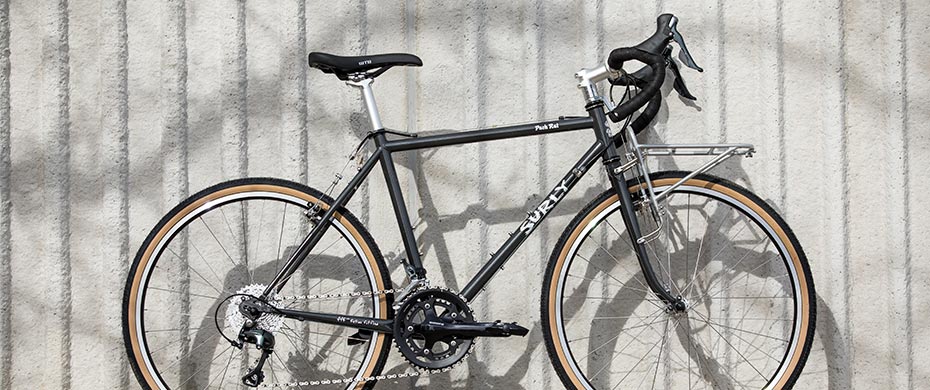 Surly's modern take on the French Porteur Rando bike, the Pack Rat was only introduced last winter. It's surprising then it has been updated so soon (by Surly standards). Gone is the dark Get In Green paint and black finishing kit. Instead, the Pack Rat is now available in Grey Haze with a silver finishing kit. This anthracite grey with silver glitter combines with the 'also new-for-2019' Tanwall Panaracer Pasela tyres for a smart retro style. Like the Straggler, the Pack Rat is also available in black as a complete bike or frameset. If you are unfamiliar with the Pack Rat, take a look at our introduction here. Depending on the size you choose the Pack Rat comes with 26″ x 1.5″ or 650b x 42c tyres. If you're planning to hit the rough stuff the 650b model will accommodate 48c tyres!
For more information head over to Surly Bikes or their UK distributor Ison
Last modified: 21st November 2018