Sundried Apparel are a direct only firm, so you will not find them in any shops. They boast impeccable environmental credentials and produce high quality kit at affordable prices.
A little digging around on their website reveals that their corporate message and ethos chimes with everything I believe in, but seem unable to consistently achieve. It sounded too good to be true, but they appear to be a company producing environmentally sound, high quality kit who take real care of their workforce.
Sundried aim to produce top quality kit at a very competitive price. The rationale is simple. If you can buy top quality clothing at a sensible price, surely it makes more sense than buying large amounts of average quality stuff? They are right on message with the environmental lobby here and to be honest, who can argue with their logic?
If this sort of thing is of interest to you, I recommend you take time to browse their website.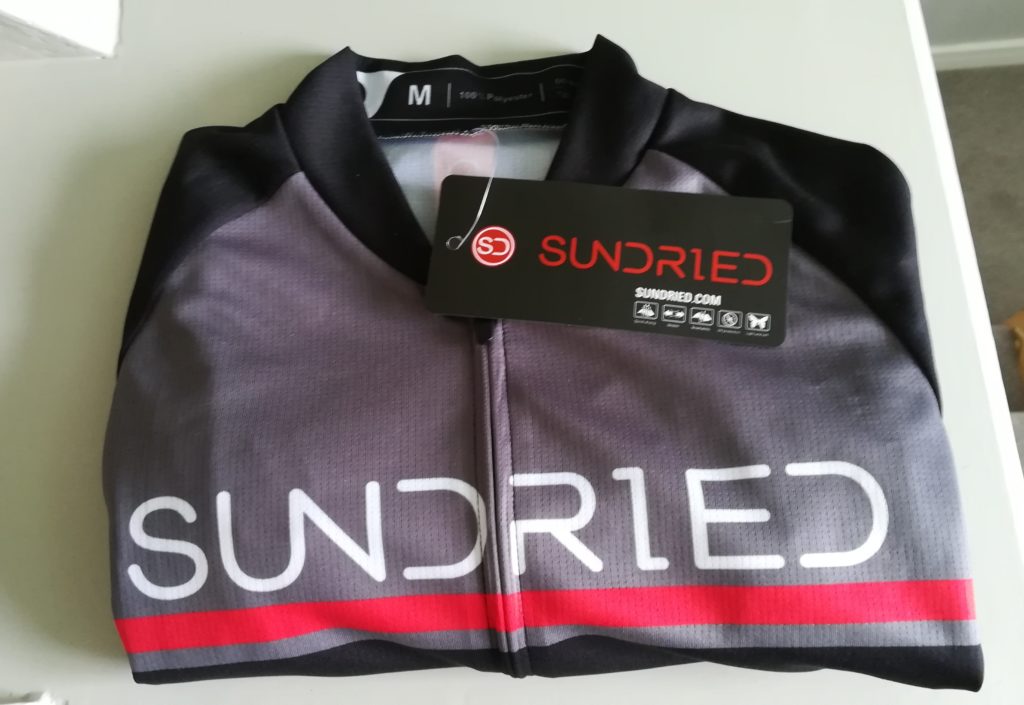 Peloton Short Sleeve Training Jersey £40.00
The 100% Polyester shirt they sent is a short sleeve, full zip affair with all the usual features you can sensibly expect. It is definitely a race fit so if you are looking for a baggy shirt, you should look elsewhere.
The black and red colour scheme looks smart, professional and understated.
The main body incorporates mesh panels at the side for heat control and moisture transport. The Raglan sleeves have really deep grippers which I like, although I know this feature is not to everyone's taste.
The zip is low profile, with fine teeth and a nice, robust, tag. The hem features regularly spaced silicone dots all around the bottom to keep the shirt in place.
At the back you will find the usual three pockets with a decent amount of reflective trim. The outer pockets are cut with a slight bias. I have noticed this on an increasing number of shirts this year. Although the design helps with access, it actually limits what you can carry. While talking about pockets, I would like to have seen a security pocket for keys or cash.
Sundried tell me that the shirt offers 'full UV protection'. I am not quite sure what this means as I have no way of comparing it with say factor 50 sunblock. Suffice to say, it does offer you some protection against harmful rays.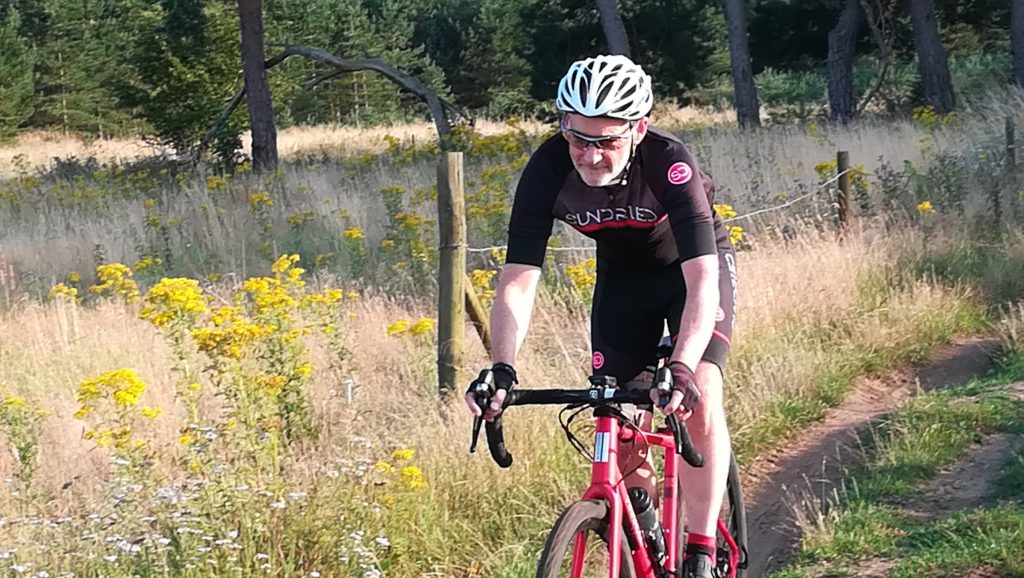 Out on the trails
On the whole, I was very impressed with the shirt but it did not fit me. Luckily I have a colleague who is considerably smaller than me and he welcomed the opportunity to try the kit out.
He thought that it is very comfortable and the quality is comparable to more expensive garments he owns. He described it as feeling quite 'heavy' though and as soon as the ambient temperature started to rise, he in turn, warmed up very quickly.
When we have been riding together, I noticed that the tail tended to ride up leaving a gap between the top of the shorts and the hem of the shirt. Luckily he likes to wear a base layer most of the time!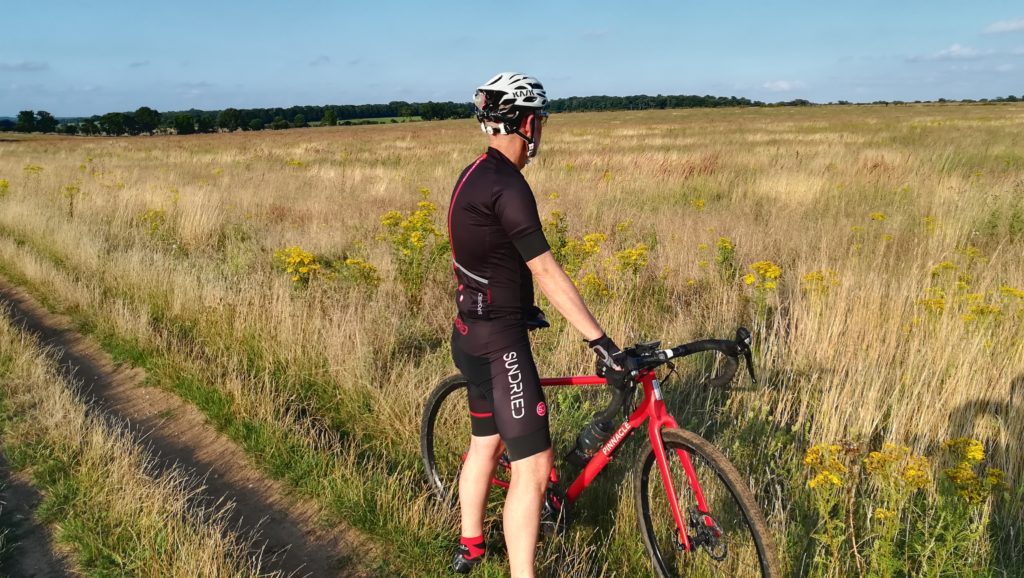 Peloton Padded Cycling Shorts £40.00

Once again the quality is right up there with some of the best shorts I have seen recently. Personally I prefer bibs but luckily, Richard is equally happy with the 'non bib' variety. I can tell he likes them because he seems to wear them every time we go out.
So what are the features? The top is elasticated as you would expect. This is matched by a deep set of grippers around the legs, which always gets a thumbs up from me. The fabric has a decent amount of stretch resulting in a pair of well fitting shorts. There are certainly no wrinkles or folds that I have noticed.
The pad is "anatomical" and is obviously comfortable enough even on long rides in the summer heat.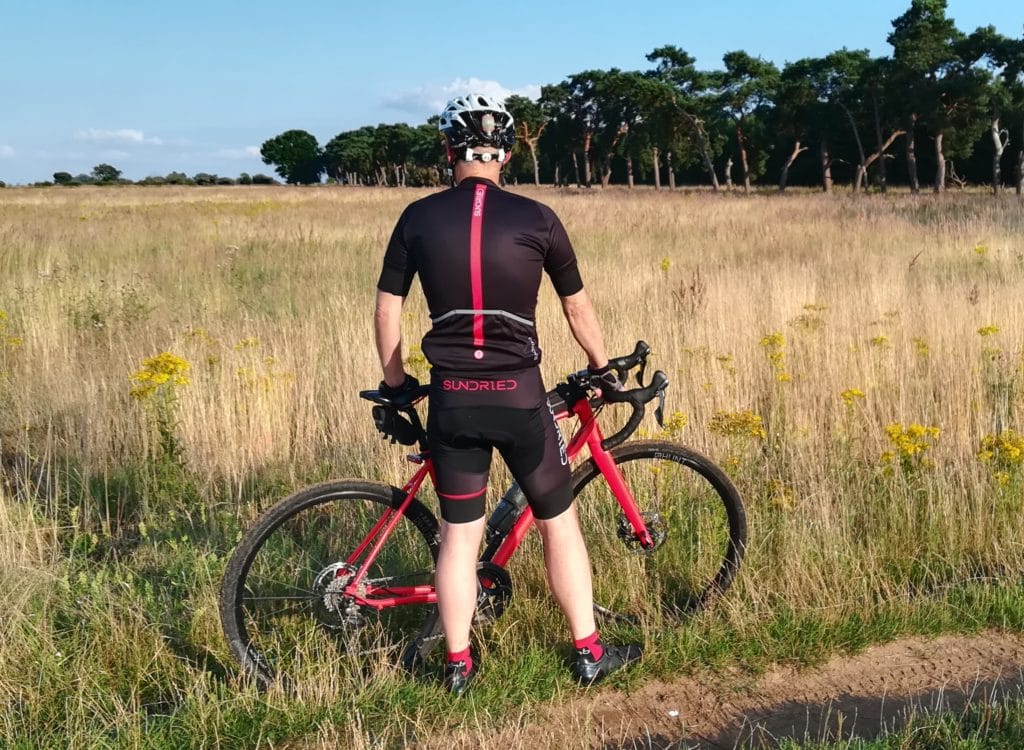 Conclusion
The garments are well presented and of a much better quality than one might expect in this price range.
Be very careful working out sizing. Fortunately Sundried have supplied a very detailed sizing chart.
If you want some race kit on a budget but do not want to compromise on quality, take a look at the Sundried range. The only thing is, the look is quite heavily branded which you will either hate or be relaxed about.
Last modified: 5th August 2019