Not long back from his third place finish at BikingMan Oman and with even grander adventures planned for 2019, it seemed like a reasonable opportunity to catch up with Josh Ibbett. But who better to ask him what he's up to than his own mum?
Our thanks to Tracey Ibbett not only for cooking Josh his dinner, but for also making sure he answered all the questions!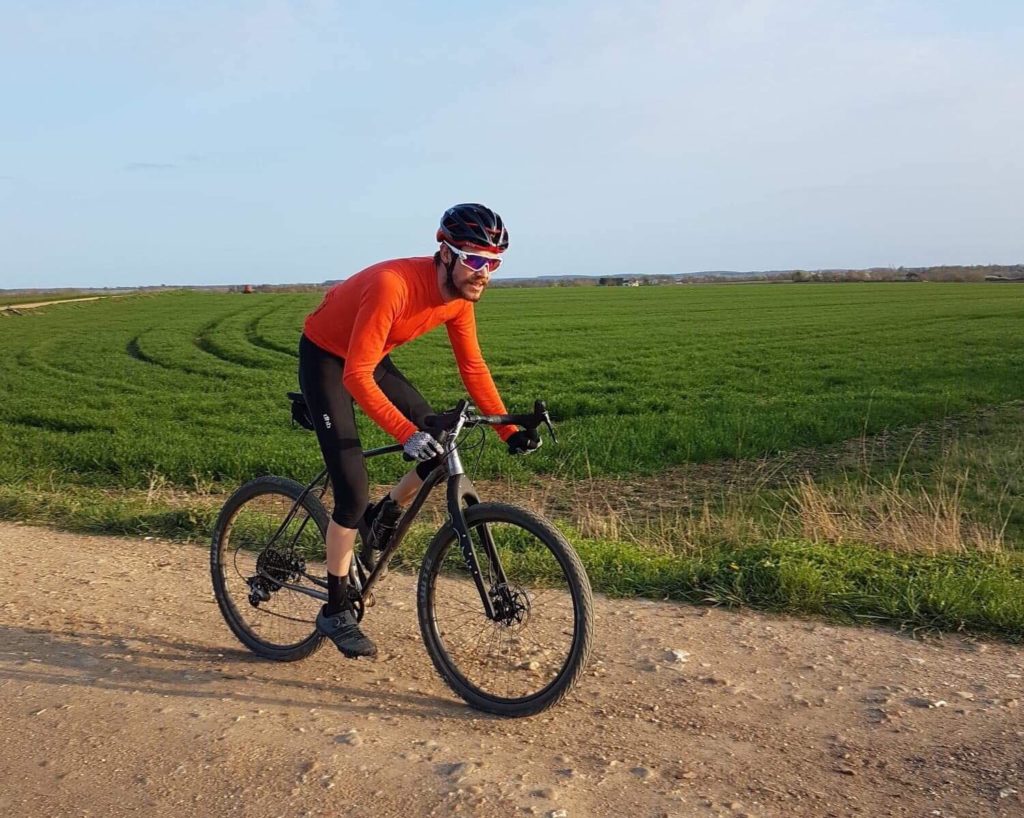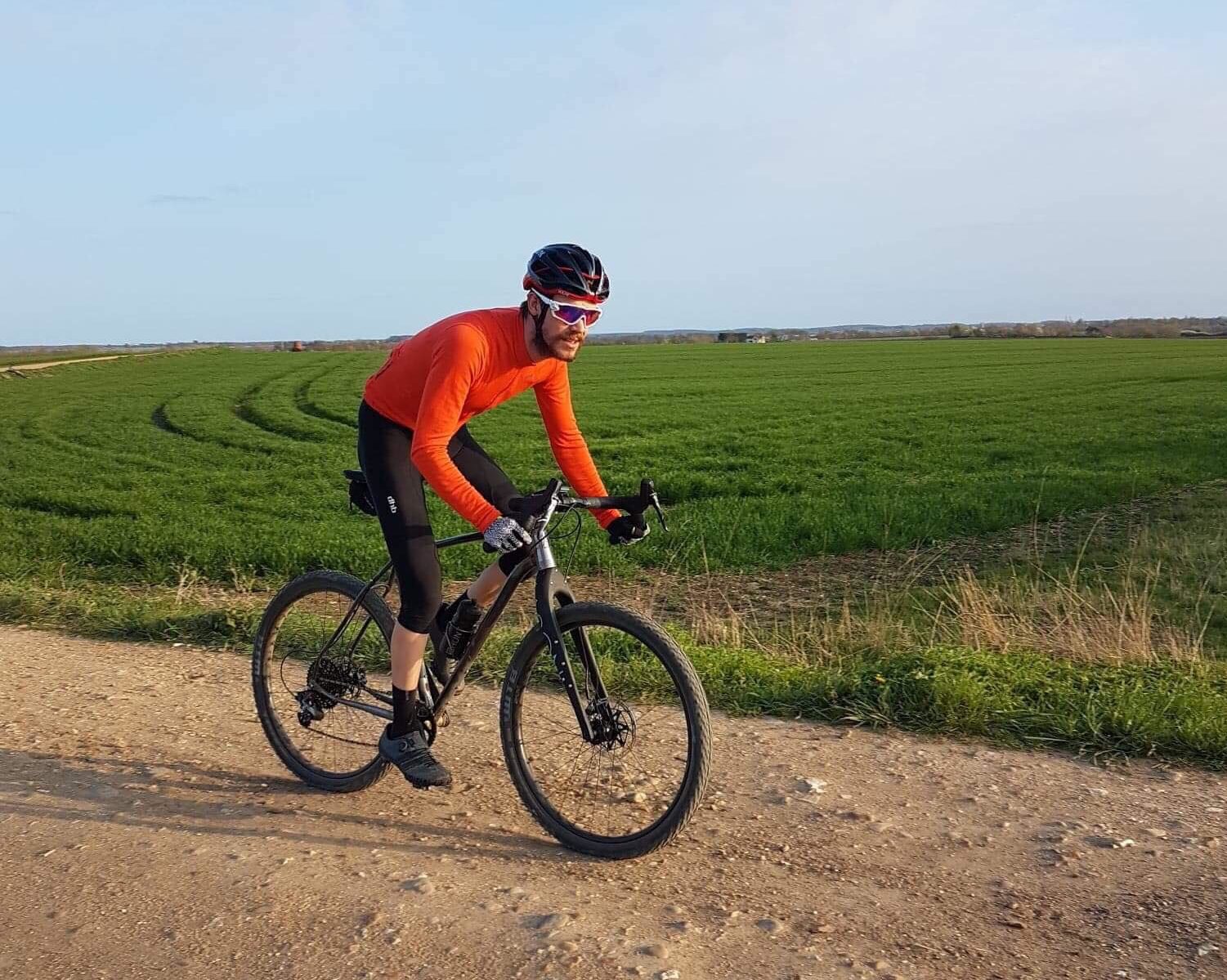 Home from Oman
M. You are just back from BikingMan Oman, did the event go how you wanted it to?
J. Yes, I had a plan and I stuck to it and rode the race the way I wanted to which was conservatively and finished strongly.
M. How did your legs feel after you had ridden the 350 miles to the start of the race? (Josh rode over from Dubai for the start of BikingMan Oman).
J. They felt fine, it really doesn't affect me anymore. It's tiring but I feel my legs more after doing a cross country MTB race. It's not really hard effort, you are not damaging any muscles, you just get tired and if you just rest and eat you feel them back up with energy and they are fine again.
M. And I guess it wasn't really a long distance anyway even with the ride to the start compared to some of the distances you travel.
J. No not really, I'm going to race for two weeks in the summer on the Tour Divide so doing an extra basically two half day's in race terms in front of a race is not really that big a deal and if anything it meant I wasn't too excited when I started the race so I didn't go too hard too early as I had already got rid of that nervous energy in the days before.
And so, the Tour Divide
This June will see Josh's first attempt at the legendary Tour Divide, traversing the length of the Rocky Mountains, from Canada to the Mexican border. Following the 2,745-mile Great Divide Mountain Bike Route, the ride format is strictly self-supported, and it is not a stage race – the clock runs continuously from the start until riders cross the finish line, usually more than two weeks later.
M. So you've ridden countless big events so why does the Tour Divide appeal to you?
J. Well, it's the original bikepacking event and probably one of the toughest so it's one I need to do.
M. So It will be the longest event you have ever competed in?
J. In duration, yes.
M. Has it led to any special training regime?
J. Not particularly special because I know what works now but a very focused one making sure that I train properly.
M. Any fears of what is to come en route, eg bears, stray dogs?
J. No you're the one with the fear, you've got fears about everything, I haven't!
M. Yes Josh, you've already told me during bear conversations that if you come across a bear that you are just going to lift your bike up in front of you, as if you can lift a fully laden bike when Mr Bear comes along!
J. Well, look at the history of the Tour Divide and tell me how many people have been eaten by bears?
M. Yes but there's always a first time Josh, you used to say that about dogs and look what happened in Italy Divide, four puncture wounds later and some beautiful Italian stitching.
J. That's why I do cross country racing at the moment so I've got a bit of top end speed!
M. Is it difficult to fit real life into your preparations?
J. It can be but I manage to make real life work in order to fit enough training time in and normally I can get a few big trips in to train which boosts fitness and train pretty much around 9 – 5 and still make good progress towards fitness. I also know I can do the distance so I don't need to do six hour rides every day, it's more about quality than quantity in terms of training.
M. So that's mainly on the road then?
J. Mainly on the road around here in Cambridgeshire because there's not really much off road riding to be done but obviously if I lived somewhere else I would probably train off road a bit more.
M. During the Tour Divide you will be giving the Mason ISO it's grand debut, how will you be speccing it out?
J. Probably as stock pretty much whatever that build is, I'm not sure as I haven't got it yet! When it arrives I might be able to tell you more. (Click here to watch Josh's ISO walkaround video)
M. And the question that everyone will probably ask is 29 or 650b?
J. 29 inches with WTB Nano 2.1 tyres.
M. What shelter and sleeping system will you be using?
J. Just a bivvy bag and some down clothing.
M. So no sleeping bag?
J. No, I'll take a liner. Well I've got to try it first but that's the theory I'm working on anyway.
M. Why have you opted for that choice?
J. Because it's more useful, rather than carrying a bag you can only use for sleeping, carrying a set of down trousers and a down jacket can be used in more ways than one. Actually it's not down it's synthetic which means I can dry it out if quickly if necessary. And also when I wake up I'm still wearing half the warm stuff so I can get moving quickly.
M. These are those insulated fisherman's trousers that we had the privilege of buying you for Christmas?
J. Exactly!
M. Talking about equipment, and we've seen it all from kitchen sink carriers to weight weenies, what do you consider absolutely necessary for Tour Divide?
J. A credit card! And a warm jacket.
M. And will you carry anything even you consider unnecessary?
J. No, the plan is to use everything apart from the emergency items and you don't want to use them but you need to have them with you, emergency repairs tools and suchlike.
M. What about food?
J. I don't know yet, I will have to see what is available. I will have to resupply when I can so I will either imagine find a food strategy that works probably from gas stations, but what that is I don't know.
M. You've got some distances between fuelling posts, 150 miles I've heard mentioned.
J. Yes, I think across the Great Basin is the furthest but I think I should have enough capacity for water and food on the new bike and I'll take a full frame bag. Basically I am going to pack with extra space so that I can carry an extra litre of water if necessary and so that I've got lots of food and I've got a new ultra jersey from Dhb which has lots of side pockets so I am hoping that I can stock up and get through any situation. But that's all part of the challenge, its not just about fitness its about organisation as well.
M. talking about Dhb, what's your favourite item of clothing from them that you won't leave behind for Tour Divide?
J. Probably the dhb Aeron Lab Ultralight Waterproof Jacket, its really small and waterproof and lightweight.
M. And what about luggage? You've gone back to Miss Grape bags, why is this?
J. I just really like them and they work well. And Michelle, who makes them, rides off road a lot and you can tell that, they just work really well and have everything that I look for in a bag and when you are in the middle of a race, the zips are always in the right place and the stuffs always in the right place. They are also of the right size and volume, its all the tiny details plus the quality is good and I quite like the fact that it's a small lesser known brand, it kinda suits the rest of my sponsors.
M. And is there anything that would give you any cause for concern about the race?
J. Yes, how the hell I am going to get back from Antelope Wells. It's a 90 mile dead end road to the finish with no supplies at the end but I'll figure that out when I get there.
M. Well I guess everyone else will be in the same situation!
J. Apparently there is a man who you can call and he will pick you up so I will find that out but that might be another story! (Ed – Jeremy from Hachita is your man!).
M. Will we be able to follow your ride via tracker and if so do you whether it's Trackleaders or some other tracking service?
J. It will be live on Trackleaders – ADVNTR will share the link, Dot Watchers!
Follow Josh Ibbett on his adventures via his Instagram and Youtube Channel
Last modified: 12th June 2019