With 'Gravel' the hot thing in cycling right now, clothing brands are jumping on board with specific clothing. Hampshire's Stolen Goat have unleashed a range of gravel gear led by this casual merino riding jersey.
Hang loose
The Stolen Goat Merino Gravel Jersey is exactly what it sounds like. This relaxed fit t-shirt style jersey is made from a 41% Shetland Island Merino blend wool, 51% polyester mix, manufactured in the EU (handy to know for those who want to keep their production miles down). It's a super light texture and very soft against the skin. As a summer top it works great on its own or with a base layer on cooler days.
Merino's excellent wicking properties make it a great material for warm weather riding. And as it's natural, the jersey doesn't get super stinky even if you do use it for multiple days.
The rear of the jersey has a sensibly sized dropped hem to cover your rear when in the riding position, without looking too 'cyclist' when off the bike.
With a size range running from X-Small to XXX-Large, there shouldn't be any issue with finding a size that fits. Stolen Goat describe the Merino Gravel Jersey as a unisex fit. It's good that brands are offering items as unisex rather than no female offering at all. As the Gravel Jersey is design to be loose fitting, advice for the ladies is to size down if you want a more flattering fit.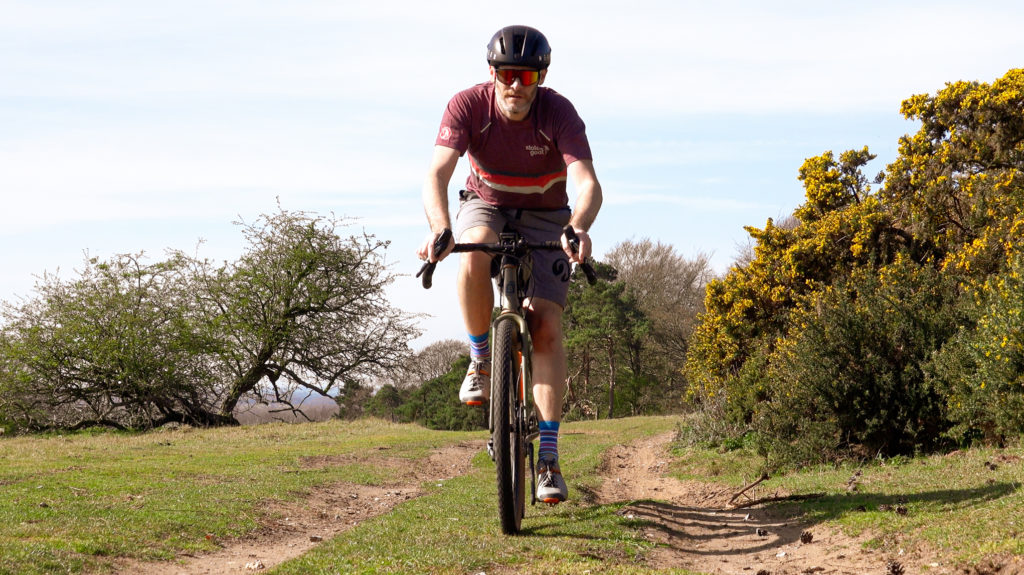 Muted colours
Stolen Goat offer the Merino Gravel Jersey in a variety of colours all with similar 70's style stripes as seen on this red example. I'm not a huge fan of the washed out colour or the stripes for that matter, but it is definitely a change from common old black.
Reflective strips are attached to the shoulder sections both front and rear along with a pair on the hips. They're highly reflective and do catch your eye when lit up by lights in the dark. But on the down side, they do reduce the versatility of using the jersey for more than just riding.
If you want pockets in your jersey then you are barking up the wrong tree entirely. As Stolen Goat point out, this jersey is designed for freedom of movement – stash your kit in your saddlebag.
Conclusion
My test period with the Stolen Goat Grave Jersey has been blessed with bright sun and high temperatures. I've really appreciated the lightweight and breathability of this jersey. Combined with the loose fit, I've always had a cool stream of air to keep me cool even with the absence of any zip to control body temperature.
The colour and heavy branding wasn't much to my taste but I otherwise can't fault the quality. Merino is never cheap and at £65, the Gravel Jersey may feel a little steep considering the lack of features. A tenner less will get you Rapha's similar (albeit not Merino) Technical T-Shirt.
If you like the look and you want a summer weight Merino tee designed for cycling, the Gravel Jersey could be for you.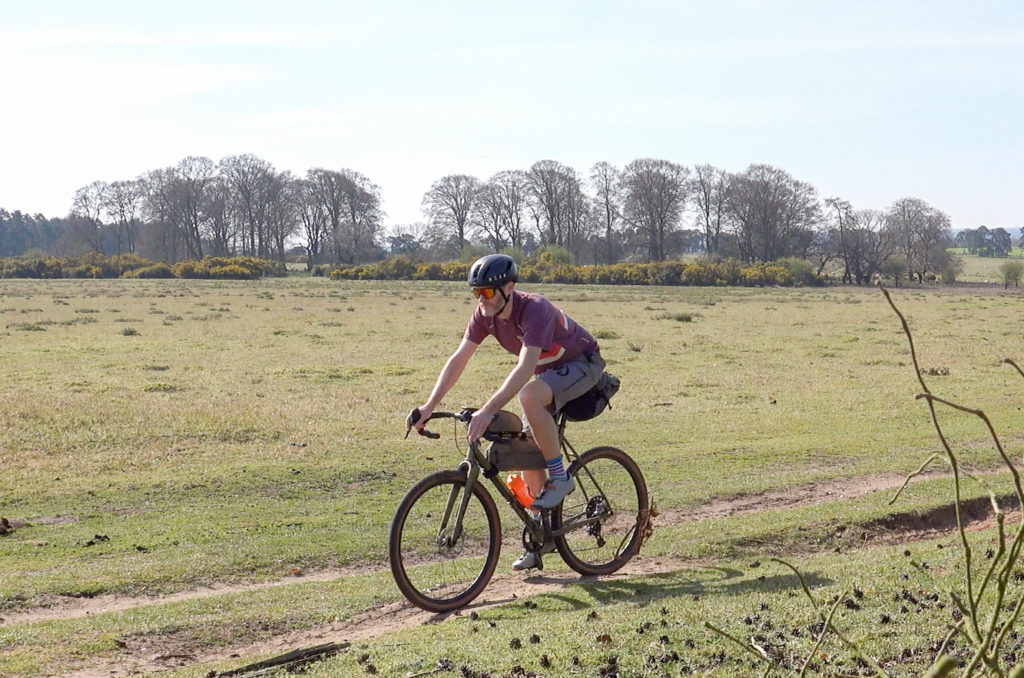 Last modified: 20th July 2020