Just in from Sonder, news of the updated Transmitter.
Sonder Transmitter
A little over 3 years ago we launched with three bikes, the Transmitter was our first proper trail bike, one of the first proper plus-tyred hardtails.
Since then the bike has had a new paint job and some subtle tweaks to geometry but been largely unchanged… until now.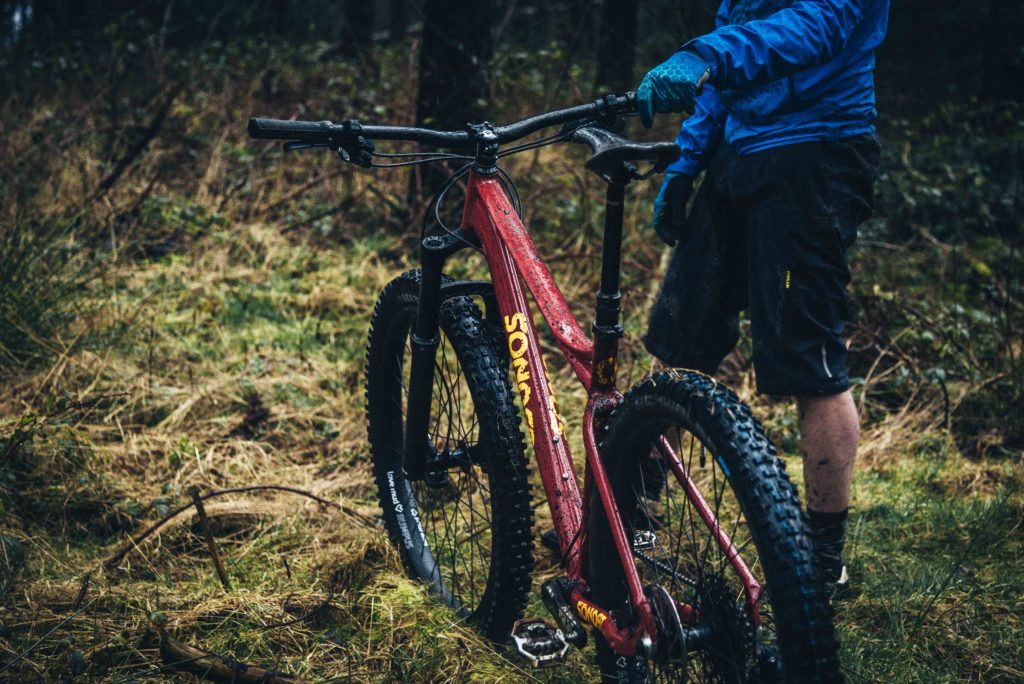 New and improved
Neil and the team have been working hard behind the scenes on an all new Transmitter. We've taken all the best bits of the existing bike and then tuned it up. he new Transmitter is longer, lower, slacker and with more travel.
Neil has made the front end slacker and steepened the seat tube, so with the saddle slammed and with a 150 fork sagged the front end is a true 65 degrees. The seat tube is at 75 degrees so with the seat at full mast, the reach makes for efficient pedalling.
The top tube has got shorter but the effective reach is longer by about 15mm on each size. We've also made the sizes a bit more consistent so there's a bit less cross over on each one. The wheelbase has lengthened by about the same, and this, added to the extra 10mm drop on the BB means the bike feels more stable and manoeuvrable at speed.
On the frame, the distinctive bladed top-tube remains, giving some vertical compliance but maintaining lateral stiffness. Tubes are butted for weight and stiffness, the welds are smooth and there's a new internal headset. We've taken the cables internal through the downtube and new, refined dropouts are cleaner and have helped us add the size specific chainstays. So which ever size you go for you can be sure it remains well balanced for climbing and descending.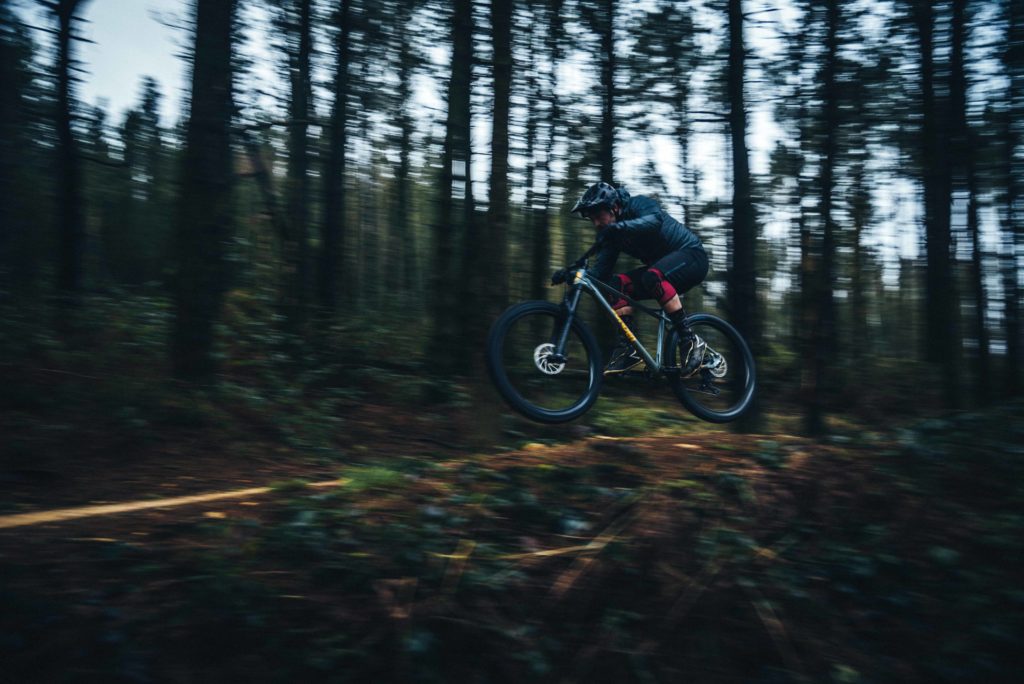 Boost
The Transmitter uses Boost 148/110 hub standards and will come with 650b 2.8 front tyres and 2.6 rears as standard. The frames will still take a 2.8 rear tyre but we've found that 2.6 is a perfect balance for the kind of riding we find ourselves doing on it.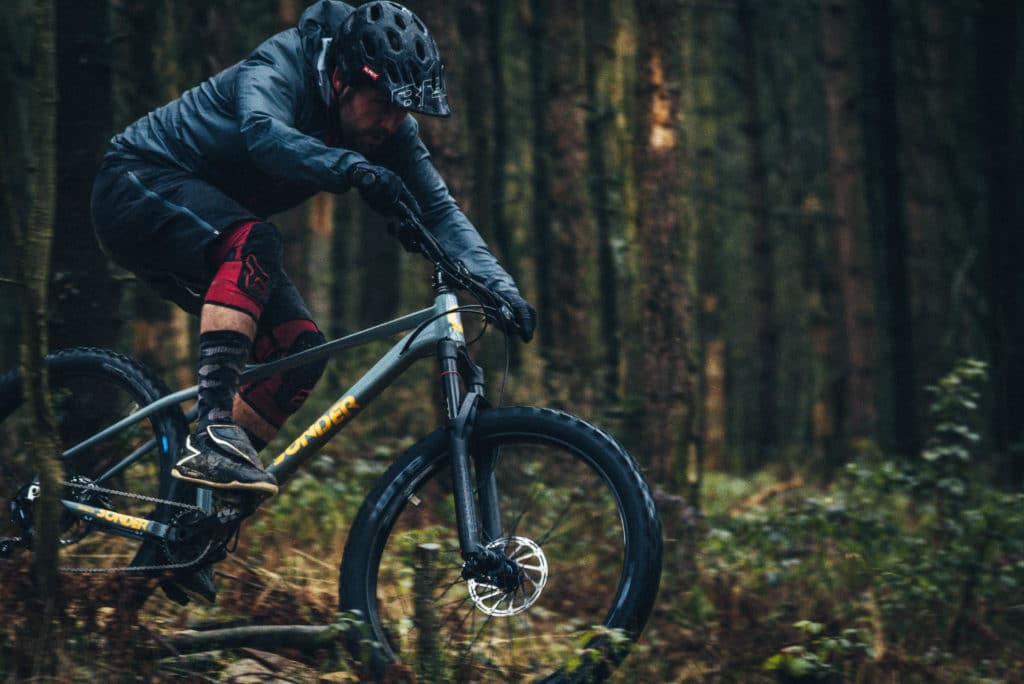 Transmitter is a bike that just fits in with hard riding. This new version is still the fun trail bike it's always been and will still be a perfect partner for multi-day epics or short and fast trail centre blasts, but the changes we've made have raised the Transmitter's limits, so you'll be able to push the bike harder than ever before!
Full details for builds and pricing available at www.alpkit.com/sonder/sonder-transmitter
Last modified: 14th March 2019