Expected to drop in shops from November, Shimano's in-house componentry and accessories brand PRO have just released details of their new gravel handlebars and bikepacking bags.
New bikepacking bags
At the same time, they've added a small, rectangular handlebar bag to the existing Discover range, more suitable for day rides rather than multi-day adventures. This compact bag straps both to the handlebars and steerer, has two internal compartments for storing small items and is claimed to be waterproof. The bag will retail at £39.99 €49.95.
The new Discover Team range is totally waterproof, claims PRO, thanks to the welded seam construction, just like you see with other major bikepacking bag brands like Apidura and Ortlieb. Let's take a closer look at the three bags in the new range.
The top tube bag is ideal for essentials that you need to keep easily accessible, such as snacks or battery packs, and has a 0.7L capacity, weighing just 83 grams. RRP £49.99 €59.95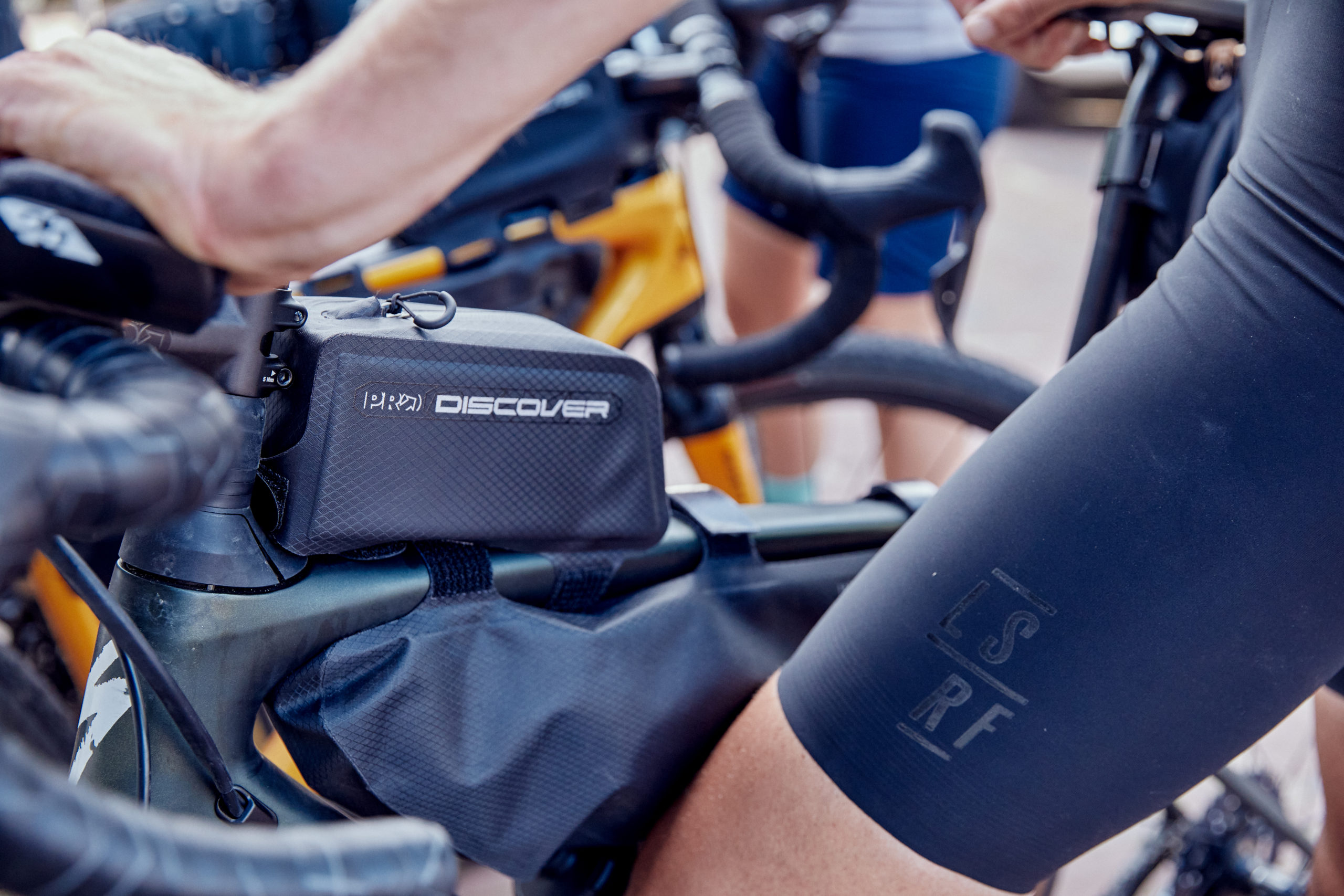 The PRO Discover Team frame bag comes in just one size, weighs an impressive 135 grams, and boasts a 5.5L capacity. RRP £99.99 €109.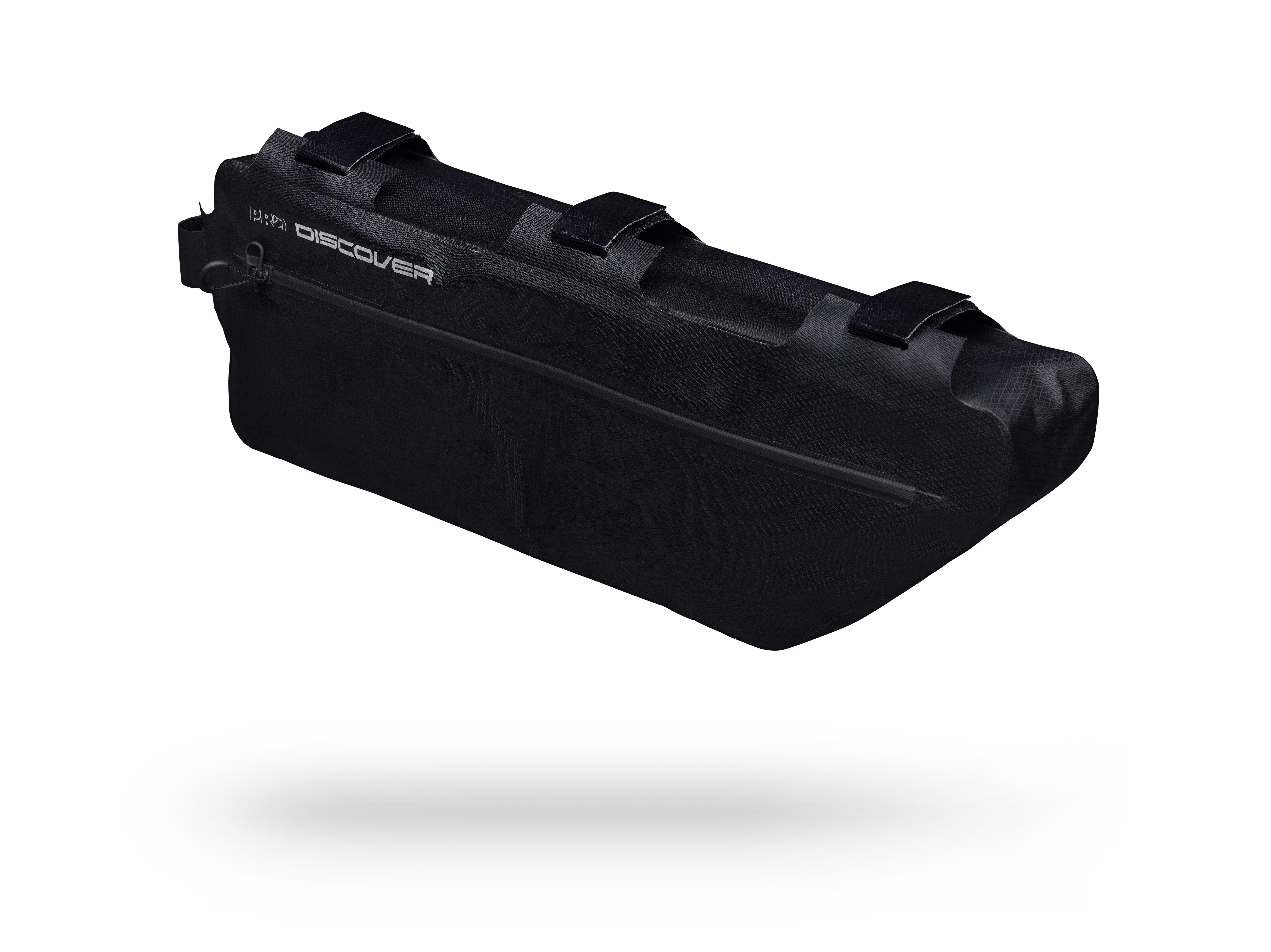 Finally, the seatpost bag is a versatile 10L pack that will fit to any type of bike (and hopefully size with just a single seatpost strap making it more potentially more compatible with shorter seatposts). Shimano have worked hard on the design to eradicate bag sway, so they say, and have added bungee straps across the top which come in really handy for extra kit like stowing a waterproof in changeable weather. The PRO Discover Team seatpost bag weighs in at 201 grams. RRP £149.99 €149.95.
PRO's expanding gravel bar selection
There's two new models in the release for gravel-centric riding, including the PRO LT Gravel Alloy bar and the PRO Discover Alloy 20 bar.
If you're familiar with PRO's existing range of off-road drops, you'll know that the Discover Alloy bars are already available in 'medium flare' (12 degrees) and 'big flare' (30 degrees), so the new PRO Discover Alloy 20, unsurprisingly with a 20 degree flare angle fits between these two current offerings.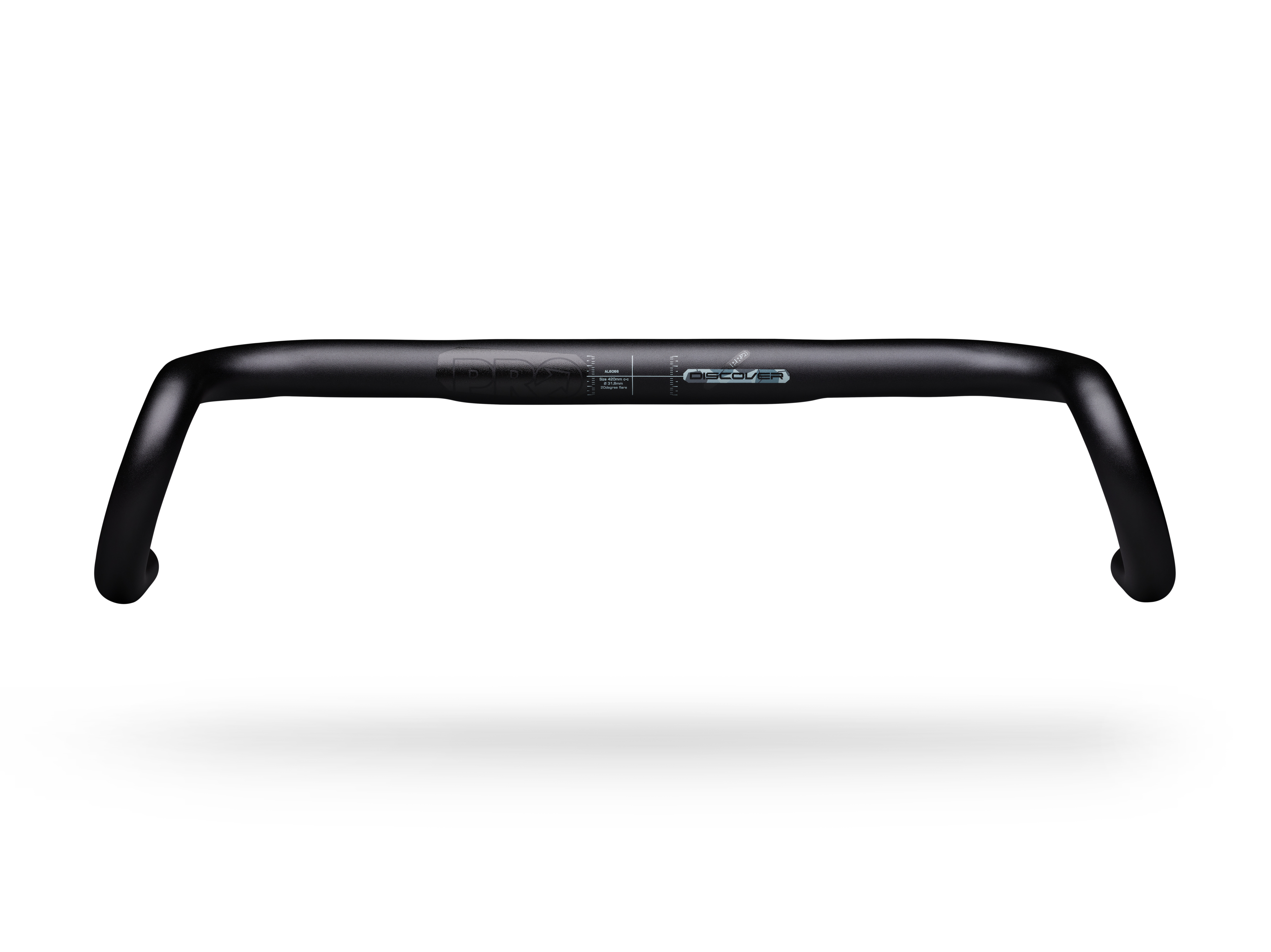 The PRO LT Gravel Alloy bar is designed more with the racing gravel rider in mind, where aerodynamics and body position are more important, although it is marginally more weighty than the Discover bars. The slight 10 degree flare is the smallest of all the gravel bars on offer from PRO, and feature a compact shape for easy transfer between hoods and drops. These are also available in a wider 46cm size. The PRO LT Gravel Alloy bar is not available in the UK.
| | | | | | |
| --- | --- | --- | --- | --- | --- |
| Model | Flare | Sizes | Material | Weight (42) | RRP |
| Discover Carbon | 20 | 40,42,44 | Carbon fibre | 200g | £249.99 |
| Discover Medium Flare | 12 | 40,42,44 | 6066 alloy | 270g | £44.99 |
| Discover 20 | 20 | 40,42,44 | 6066 alloy | 270g | £54.99 €59.95 |
| Discover Big Flare | 30 | 42,44 | 6066 alloy | 280g | £44.99 |
| LT Gravel Alloy | 10 | 40,42,44,46 | 6061 alloy | 315g | £NA €34.95 |
This should help you clarify the growing range of PRO gravel bars
Alongside the new bars and bikepacking bags, PRO are also today releasing new Performance and Team Falcon, Griffon and Turnix saddles as well as new PRO Vibe and PLT Road Handlebars.
What do you make of the new line up? Let us know in the comments.
Last modified: 2nd October 2020