Urban Cross
Sheffield Urban Cyclo Cross is back for its second year and entries are now live for this novel race series in 'The Outdoor City'. The first series saw riders take part in fast paced racing in gritty, urban, environments across Sheffield. For 2018 riders will race over cobbles, through a museum, round Europe's largest listed building, and the site of the proving ground for some of Sheffield's greatest athletes.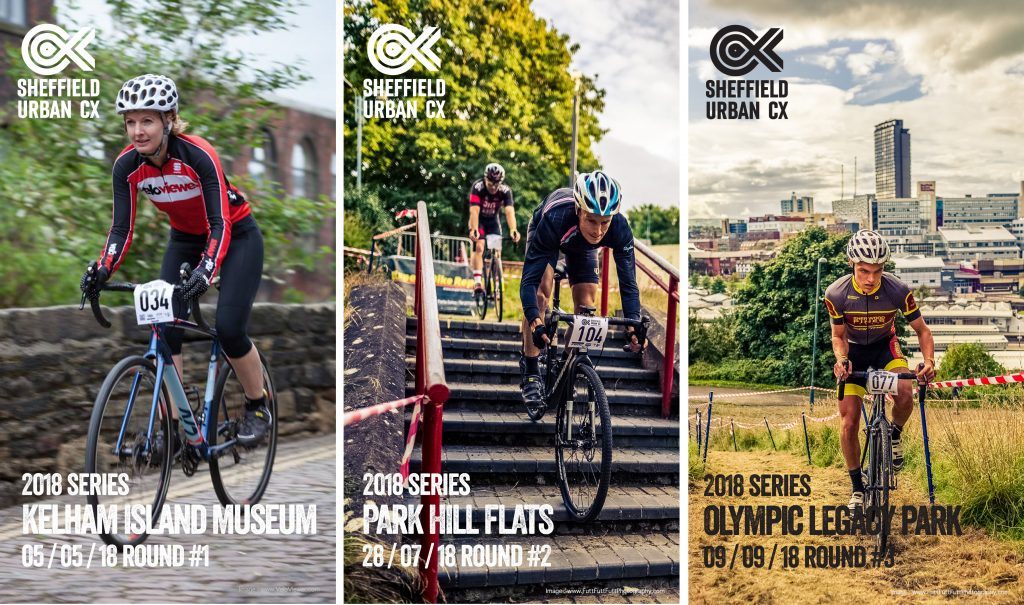 Race flat out in the Outdoor City!
The Sheffield Urban Cyclo Cross was created to showcase areas that have played a part in Sheffield's history. Iconic landmarks have been re-imagined as venues for flat out racing. The courses use the urban environment and short, sharp, circuits, to create exciting racing for riders and spectators alike.
The races are also an opportunity to highlight Sheffield's growing reputation as 'The Outdoor City'.
"The leaders lap times were blisteringly fast for both races last year and it made for some exciting racing, the short sharp laps also makes for an exciting spectating experience" Series organiser Adam Simmonite tells us.
"We are expecting more riders to take on the challenge of a Sheffield Urban CX race in 2018. After months of planning, we can't wait to see the riders belting round the cobbled streets of a museum, or around the grounds of the abandoned Park Hill Flats. It's going to be a spectacular sight! Feedback from the riders last year was great and there were smiles all round!"
Entries Now Open
Entries for the 2018 Sheffield Urban CX series are open now. For more information on developments, follow Sheffield Urban CX on Facebook. If you don't want to ride, you can watch for free. Just bring your loudest cheers and noise makers and enjoy the action as it unfolds over the course of the race.
Get these dates in your diary!
Round 1 – Kelham Island KICX – 5/5/18
Pop-Up – Park Hill – Urban Hill Climb – 7/7/18
Round 2 – Park Hill Flats PHCX – 28/7/18
Round 3 – The Olympic Legacy Park OLPCX – 9/9/18
Last modified: 22nd March 2018