THE SERVICE COURSE WILMSLOW
56 Alderley Road, Wilmslow SK9 1NY, United Kingdom
Open every day: 9am-5pm
LA FABRICA WILMSLOW
56 Alderley Road, Wilmslow, SK9 1NY, United Kingdom
Monday – Sunday: 8am – 4pm
Girona of the North
If you're not yet aware of The Service Course then you're in for a treat, set up by ex-pro cyclist Christian Meier and his wife Amber in the cycling mecca of Girona, offering more than just a cycling shop with a boutique luxury feel along with the finest in cycling clothing, bikes, kit and coffee since 2016. It's gone from strength to strength in the last couple of years adding in their travel and events calendar and two new stores opening in Oslo and Wilmslow.
Having been out to the Girona store for one of the Gravel Bonanza events a couple of years ago and receiving such a wonderfully warm welcome, I was keen to go over and experience what the new Wilmslow store had to offer.
Two espressos and a bike wash
Knowing that the new store included a bike wash, I thought I'd find out a little of what the gravel riding in the area had to offer. I plotted a route from West Yorkshire skirting around Manchester over the wild southern ends of the Pennine Moors before picking up the Trans Pennine Trail. Upon arrival, I'm welcomed with a cheery wave from Vinny the manager. Despite the gravel being a bit more of a winter muddy flavour I'm soon whisked inside, my bike is in the wash bay and it's time to have a good look round.
Immediately you're greeted with an air of luxury, from the elegantly placed kit from PAS Normal Studios and The Service Course as well as beautiful bikes from Speedvagen, Belle Cycles, Legor Cicli, Argonaut, Bastion Cycles and Isen Workshop, it's a treat for the eyes indeed.There's a mechanic on hand at all times to assist with the backup of a full workshop and service centre.
As Vinny leads me through and into the La Fabrica side, I can really see how this will become a destination hub for everything cycling and more. The industrial feel of the cafe decor is softened with fresh flowers and a range of cycling literature on the tables to create a warm, friendly and calm space to enjoy. Vinny excitedly makes me a coffee, I know I'm in safe hands with my slight coffee snobbery as Espresso Mafia Roastery is another part of the business from Girona and I'm happy to see that it's been brought over too.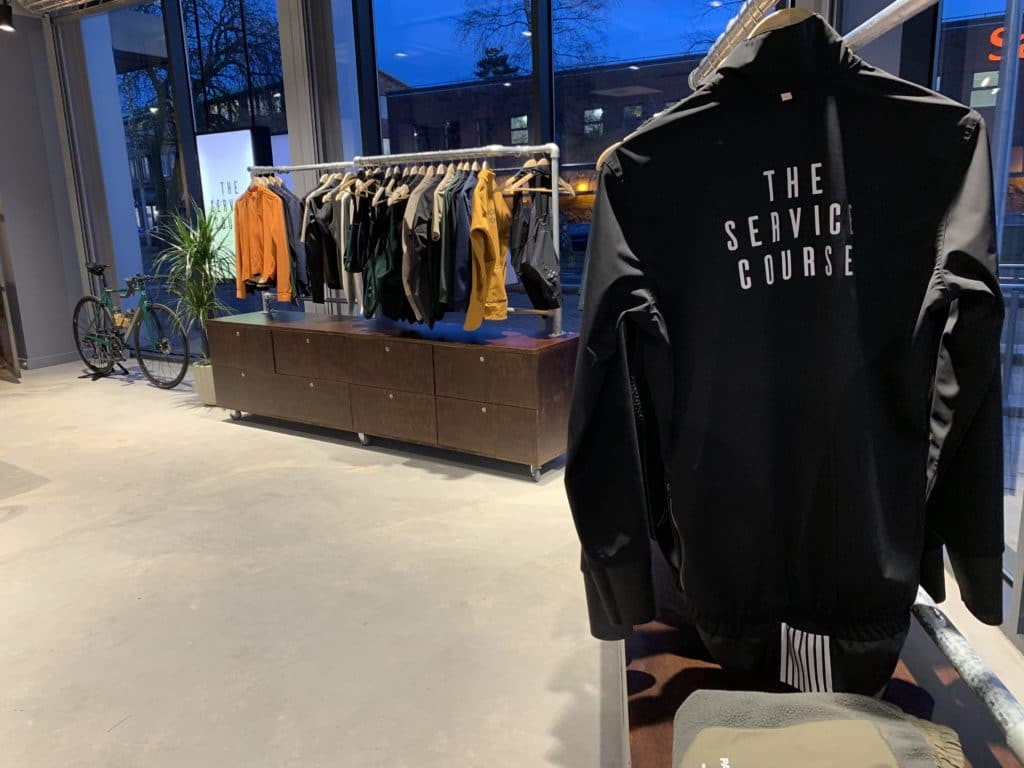 Great Plans for 2020
As I enjoy my coffee, Vinny excitedly tells me about all of the plans for the coming year. Whilst today is the first day of trading, there's a few bits left to finish off before the grand opening on the 31st January. There will be a full menu including select evenings with Henrik Orre of Velochef. La Fabrica will also be available to hire for private functions.
On the cycling side, every  weekend will see the Sunday Salida with two different ride distances depending on how far you want to ride and what pace. Both rides start together with the option to change the group you began with if you're feeling more sprightly or not. As well as the chance to ride with Christian and other retired professional racers.
The location makes for easy access to the rugged lanes of the Peak District for some great climbing. Alternatively, head in the direction of Cheshire for a flatter ride. The great thing about the routes is that you hardly ever need to get caught up in big roads and traffic. I've been having a good scan of local maps and there's a wealth of gravel to be explored too.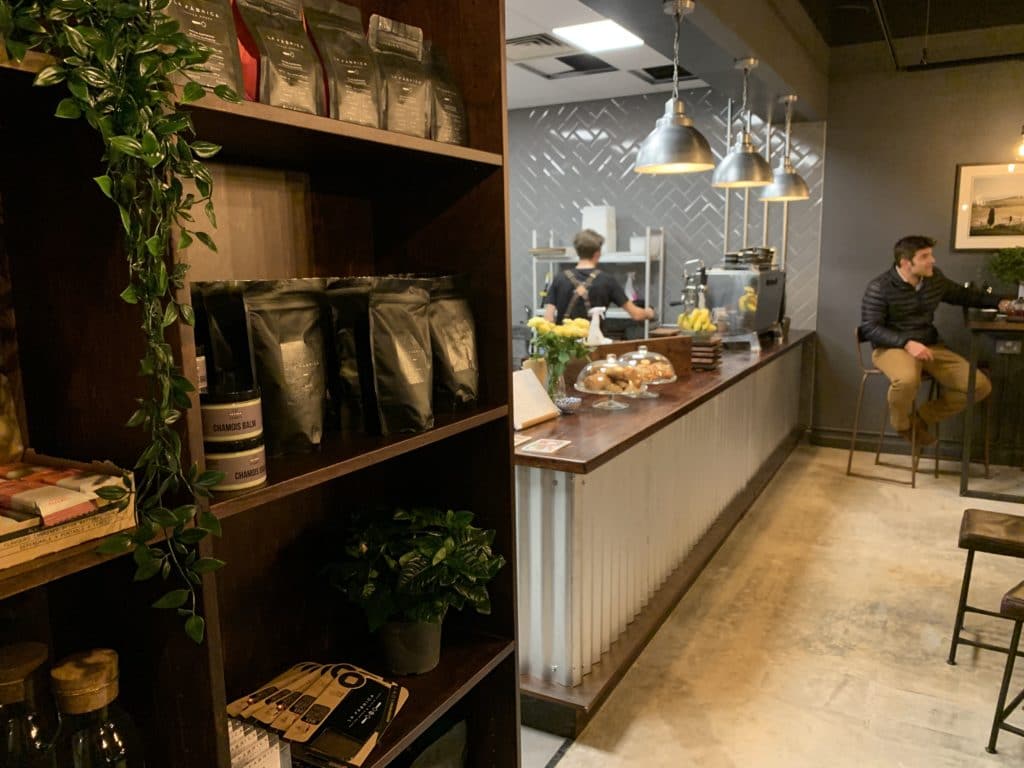 I imagine in the summer it will really come into its own. The whole storefront opens up with bi-fold doors and a large area out front with bike racking and a terrace. There's a train station nearby with fast links to London and Manchester for those coming from further afield. There's a shower and lockers too just incase you turn up looking as muddy as I did!
Keep an eye on the Facebook page and TheServiceCourse Instagram for weekly events.
Last modified: 13th January 2020