It's all about timing
Santa Cruz launched the original Stigmata with impeccable timing, hitting the market just as gravel was taking off. Unfortunately, the first iteration of the bike was essentially a crosser. As everyone else headed out into the wilds, the Stigmata was left behind on the race course.
Having said that, they were not unknown at gravel events. You would usually see them with a 700x40c crammed between the stays along with the tell-tale paint rub that says you really ought to downsize your rubber…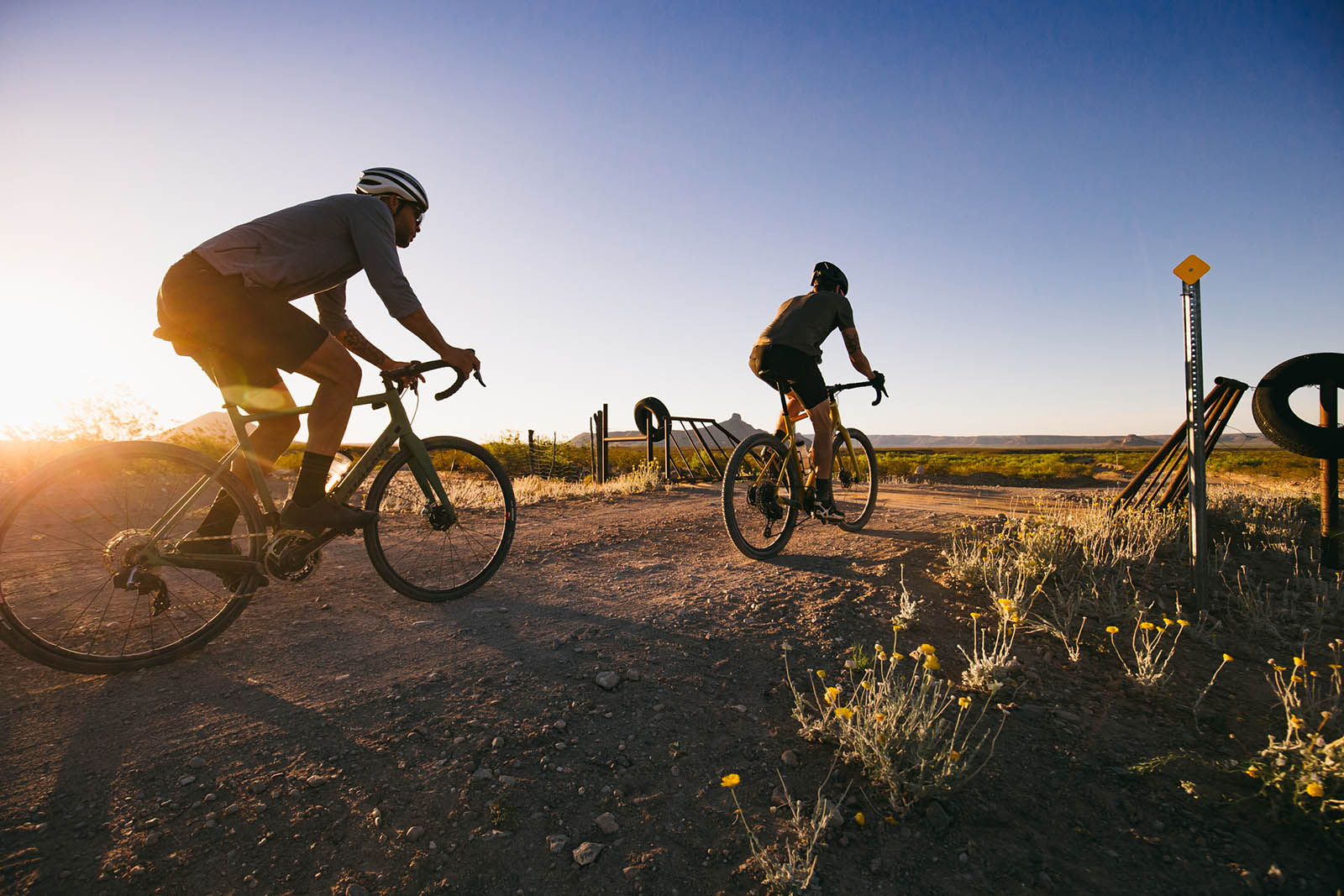 Resurrection x2
The new and improved Stigmata addresses those old concerns with clearance for 700×45 or 650bx2.1 tyres. Or as we prefer to describe it, "40c with mud room". Whatever your take, the Stigmata is now equipped to go much further than before.
Mudguard mounts also suggest practicality and all-season riding. We were also pleased to see the introduction of a threaded bottom bracket. Three bottle cage mounts complete the 'adventure tick list'. You can carry at least one bottle now, even with a full-size frame bag fitted. There is also stealth dropper post routing for a 27.2mm post.
Refreshing Geometry and Standards
Whatever its shortcomings, the Stigmata was fast and extremely capable, both on and off road. There was no point messing with the formula here, so the geometry remains fairly faithful to the original. The carbon layup has been improved, borrowing experience gained from Santa Cruz's racy Highball MTB hardtail and Danny MacAskill's trials frame. Finally, some adjustments have been to reduce toe overlap and improve handling for smaller riders.
All the current road disc standards are now err. Standard. Flat mount brakes front and rear plus, the front axle is now of the more familiar 12mm variety.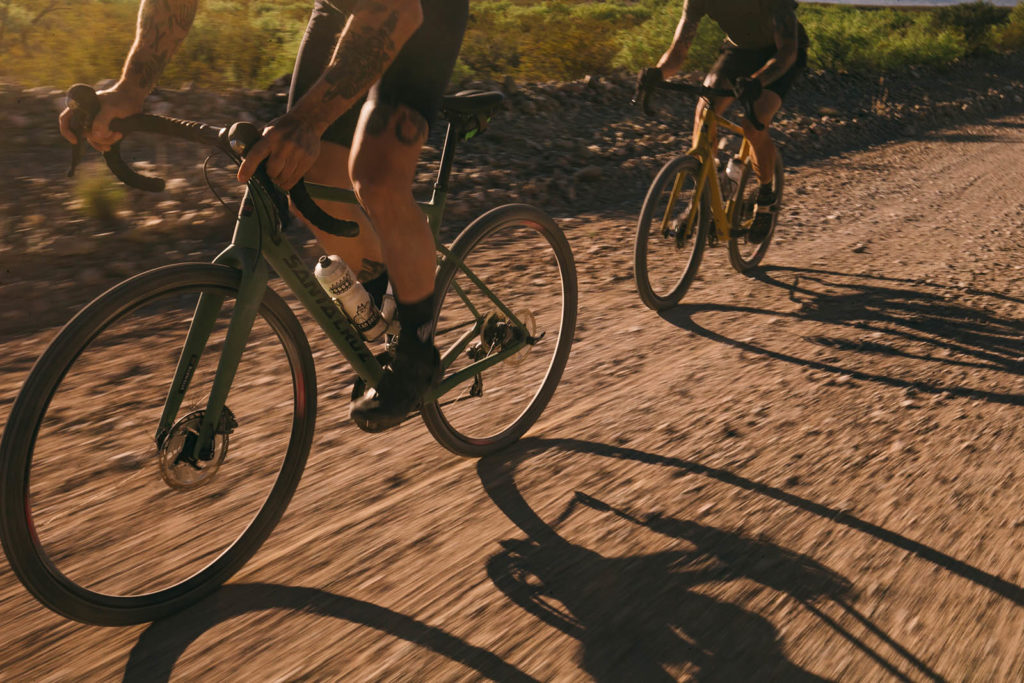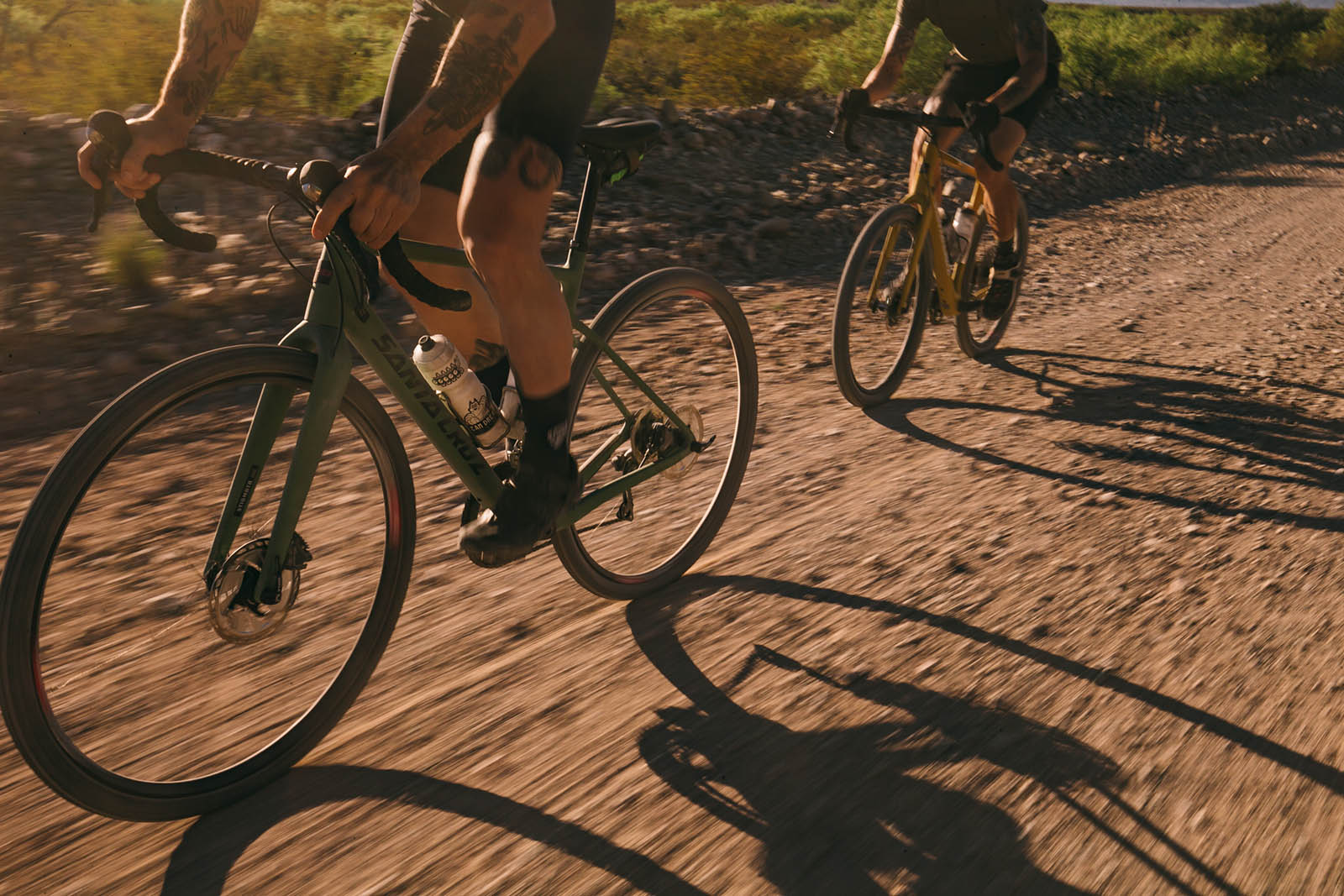 Sizing and Prices
The Santa Cruz Stigmata is available in sizes from 52 to 60cm, all capable of running both 650b and 700c wheelsets.
Something for the lady? The Stigmata is also available in 'female guise' as the Juliana Quincy and runs in sizes 49cm, 52cm and 54cm.
Entry into the exclusive world of Santa Cruz never comes cheap. If you want just frame and fork to build up your own dream machine, it will cost you £2,199 for the Stigmata CC.
SRAM Rival 700c £3,599
Shimano Ultegra 700c £4,599
SRAM Force AXS 650b £5,599
SRAM Red AXS w/ Reserve 700c Wheelset £8,999
For the full details of the new Santa Cruz Stigmata, make your way over to: www.santacruzbicycles.com
Last modified: 14th May 2019