The Orange RX9 is clearly something of a film star, as this isn't the first time we've featured the mountain bike firm's burly gravel bike; The Thing was the video in which the Orange made its debut.
Romeo X-Ray Nine: Planes, trains and…
Orange Bikes wanted to showcase the RX9 in all it's versatile glory. 'A bike that is capable of big multi-day adventures as well as a fun thrash around the woods.' Sandy Plenty, a film maker from Shropshire, had the idea of how to capture the true essence of the Orange on film and took the RX9 on a 'little micro adventure' with planes, trains and a twist…
The film follows the adventures of Tobias 'Toby' Pantling & Chris 'Duffers' Duffner as they ride through a typically wet, Shropshire Hills in December. But first, the issue of how to get Surrey local Toby and his bike to Shropshire? Relying on the UK's appalling road network would only see poor Toby stuck in traffic chaos… So naturally, hitched a lift on a plane. Luckily, Duffers just happens to be a little more local and elected to take his chances with the local rail network.
Adventure boxes all ticked
Intrepid riders Toby and Duffers manage to cover all the adventure video bases. There's epic climbs, stunning trails and of course, no adventure video is ever complete without an overnighter in a bothy. Job done!
Orange RX9 2019 Range
The Orange RX9 range starts at £1,700 for the Pro model with SRAM Apex 1x and clearance for up to 700x42c tyres. £2,000 gets you the range topping RS with Shimano 105 and lightweight. Easton EA70 wheelset. Both models feature the same 6061-T6 Custom Butted OS Aluminium frame with 142x12mm bolt-through dropouts and carbon blade fork with 15mm axle.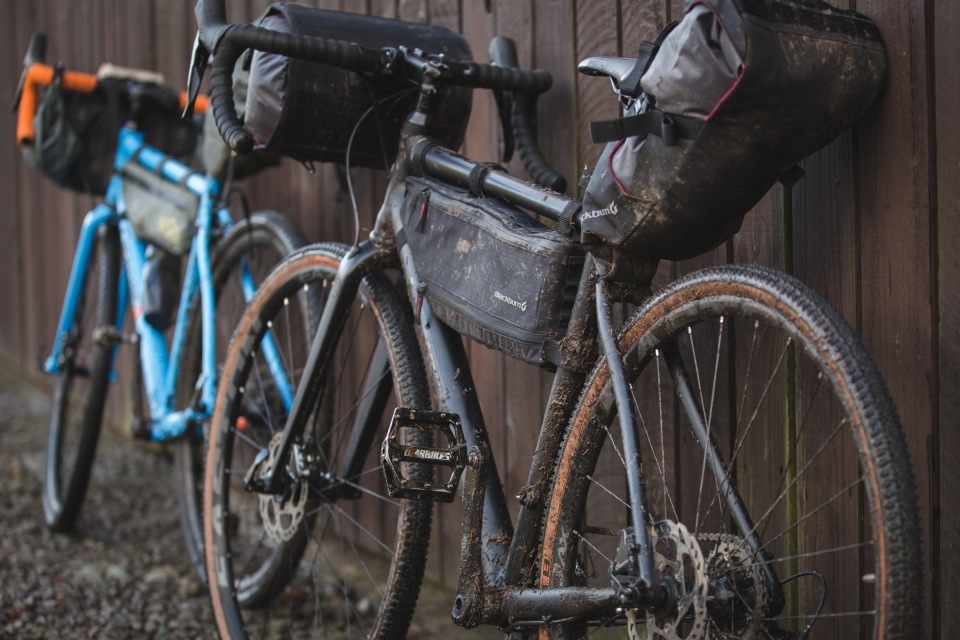 Last modified: 25th January 2019