Let's be honest, I have not readily embraced the flared handlebar culture. Early versions I tried were often quite extreme and invariably left me with aching wrists. I usually swapped them out for regular road bars as soon as decently possible, usually vowing never to try them again. Handlebar design has moved on though, and there are enough options out there for me to have another look.
Enter the Ritchey WCS Ergomax. When they hit my desk I was glad to see there was nothing extreme about them. The flare was subtle, the overall design looked appealing and  I was doubly heartened to see they came in 460mm too.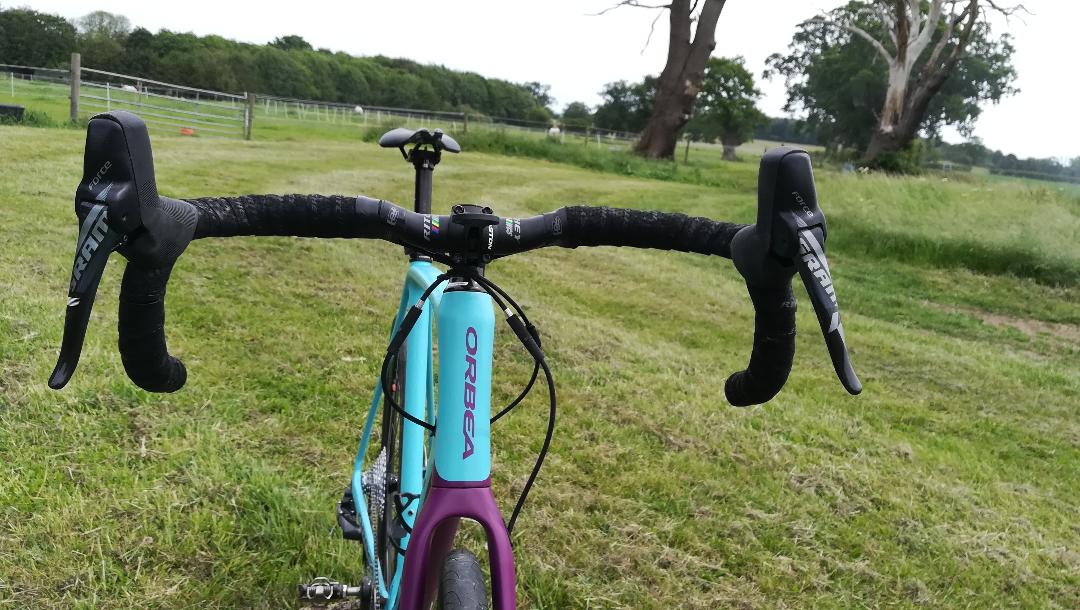 The Technical Bit
The Ritchey WCS  Ergomax is made from Triple Butted 7050 alloy. It is available in 400,420, 440 and 460mm widths (centre to centre).
The drop (128mm) and reach (73mm) are common to every size.
Tops are flattened for cruising comfort and there is a 10mm rise which puts you in a slightly more upright position. The central section is 80mm wide, moving out from which, the bars have a 4 degree backsweep, another feature common to almost all Ritchey bars. Why is this important? It puts your hands into a more natural riding position.
The hooks have a 12° flare which means the brifters are not canted out at an unnatural angle.
The finish is anodised black. So far I have been unable to mark it so it must be quite robust!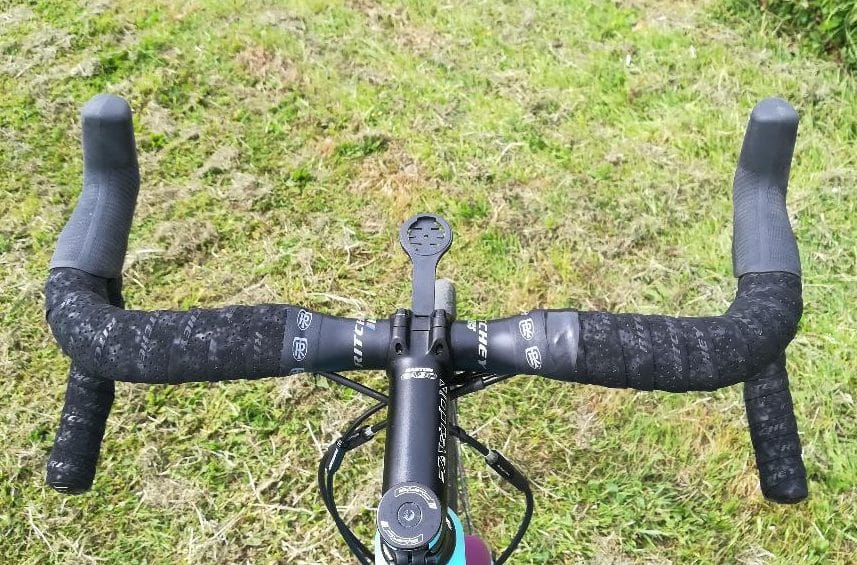 The Ride
The positives
I have used these bars on and off road for a few weeks now. I love bars with flattened tops, particularly when you have long days in the saddle. The flat sections on these bars are nice and deep and I find them extremely comfortable.
Off road, in the drops, there is just enough flex to take the sting out of trail noise but not enough to cause you any alarm.
I know 460mm bars are not for everyone but the extra control from the additional 20mm is fantastic. As the flare is not too extreme, you do not have to worry too much about narrow gaps either.
The negatives
One possible downside is the lack of room on either side of the stem. If you plan to fit lights and a GPS device, you will have to think carefully about how you are going to fit them to the bars. Obviously there are solutions, but you may end up shelling out a bit extra for them.
My default riding position, particularly on long road rides, is on the hoods or the shoulders of the bars. I found that when in the second position my hands started to go numb after 50 miles or so. Obviously, I am putting pressure on a nerve. Gel inserts or simply adjusting my hand position a shade will sort it.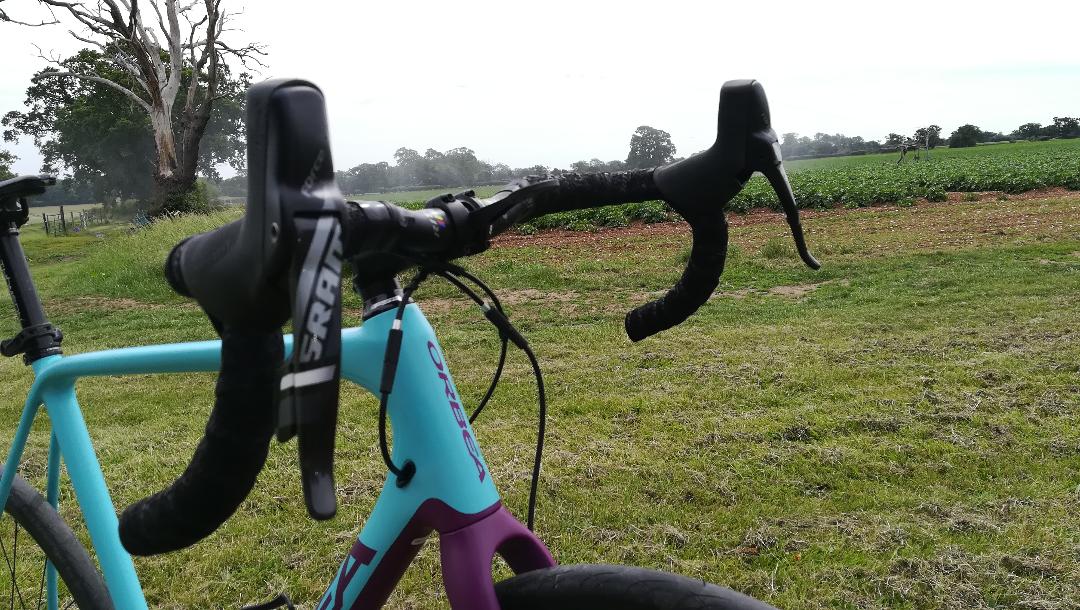 Conclusion
A well sorted bar which might be seen as a gentle introduction to the world of flares. I like them. For lovers of more extreme flare, check out the Ritchey WCS VentureMax reviewed here.
List price on the Ritchey WCS  Ergomax is £93.95. Not so long ago I would have balked at spending this much on an aluminium handlebar but having used these, I would happily do so in future. There really is a benefit to paying a little extra for a quality product.
The Comp is 6061 double butted aluminium and is slightly heavier than the triple butted, and smoother feeling, WCS. The Comp is yours for the RRP of £51.95.
For more info on the Ritchey WCS  Ergomax and other components, visit the Ritchey website.
Last modified: 3rd June 2019