Still a young buck or a bit long in the tooth?
The design is well tried and tested. The Ritchey Speedmax Cross profile is hardly the new kid on the block however. I was interested to try it and see whether it is still relevant to the world of gravel, or past its sell by date?
I tested the 700x40c WCS, Tubeless Ready variant with "Stronghold Reinforced Casing".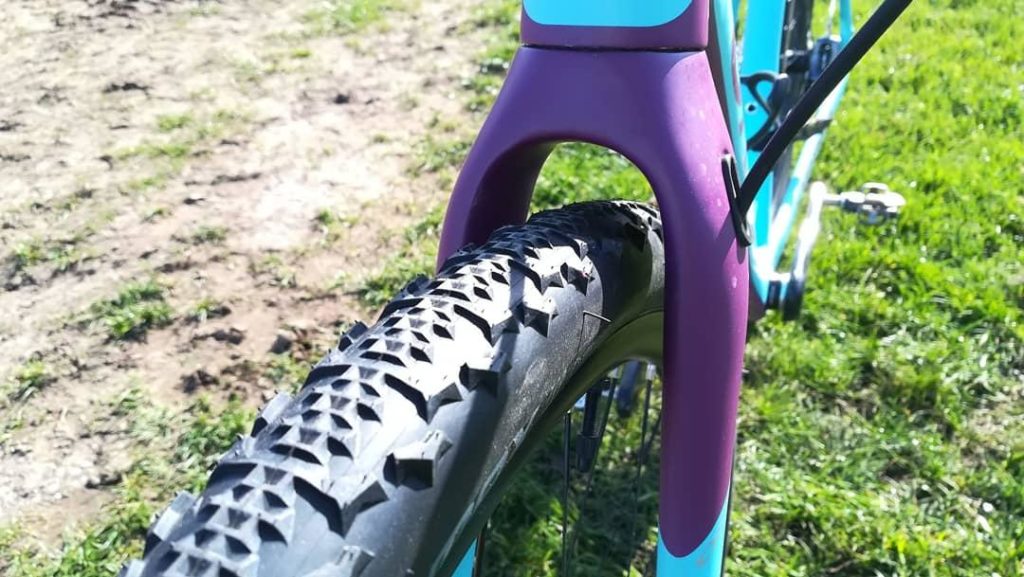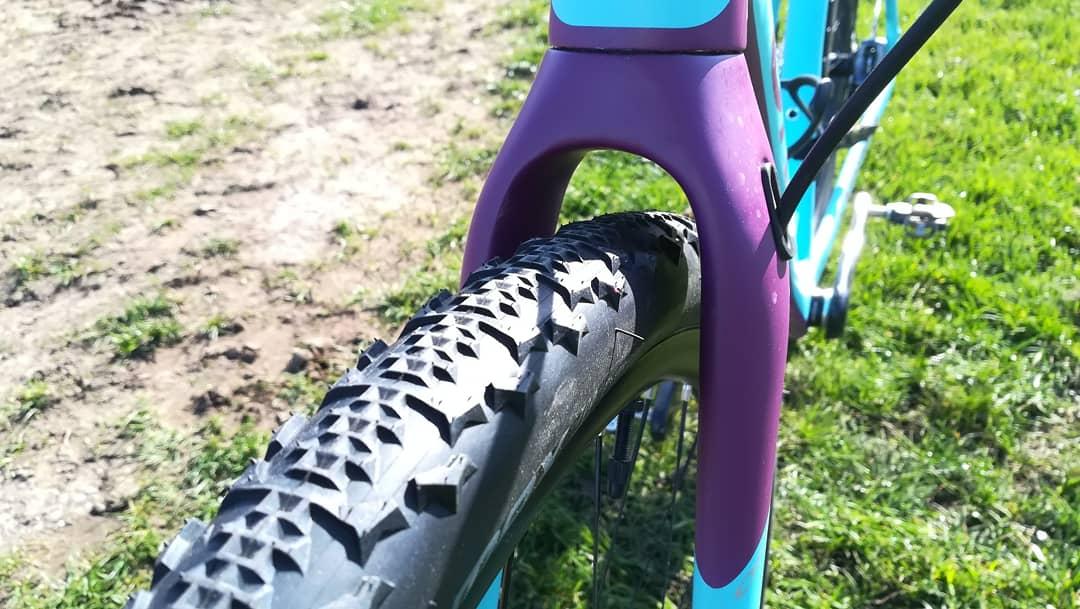 Excellent Timing
When these arrived I was on the look out for something different. I have plenty of 'fast' summer tyres floating round the workshop, but none of them have really made the grade. As well as speed, I want good performance in sand, and grip for fast cornering in the loose, or for off camber trails. This is primarily because our local (and not so local) trails turn to sand in the summer, and predictably, there is plenty of off camber stuff too. Many tyres meet some of my 'must haves' but few manage them all.
While the trails are in a state of transition (not all of them have turned to linear sandpits yet) this was a good opportunity to see how the Speedmax might fare in drier conditions.
Welcome to Suffolk – The Tyre Killer County
We have said it many times, but it bears reiterating that Suffolk trails eat tyres. They rarely get a chance to wear out, and normally bite the dust because they have been torn to shreds. Flint micro daggers ruthlessly, and relentlessly, expose any weakness in a tyre. Tubeless or not, rides are often brought to a halt because of slit casings.
So how did the Speedmax do?
Mounting the Speedmax on a pair of carbon, no name, Chinese rims was a breeze. They slipped on like a pair of gloves with little, if any, persuasion.
Inflation was simple. They went up first time with just a track pump, and seated at about 60psi.
Once the sealant was introduced they stayed inflated. I did not have to pump them up next morning and simply went out for a ride.
There was a slight buzzing on tarmac but nothing that would drive you to distraction.
Off road, they unsurprisingly came into their own. Performance in the sand was fine. Even in deep sand I simply ploughed through without hesitation or deviation! Off camber they gripped very well and I have no complaints at all.
Whereas I was initially inclined to run these tyres at about 30psi, I have found that higher pressures bring the best out of them. I now run them with 45psi in the back and 40 psi in the front and they absolutely fly. The good news is that even at these pressures they give all the cornering grip you need.
Durability
I had all sorts of problems with the Speedmax to begin with as the tyres spent more time deflated than I was entirely happy with. When I originally reviewed these tyres, although I was happy with overall performance, I gave them a lower score because they just would not stay up. While not that long ago I was ready to consign them to the parts bin, I have retested the Speedmax.
Mea culpa
The retest was inspired by the fact that after moving them to a new pair of wheels, my control tyre (WTB Nano) started exhibiting similar traits. They would go soft during a ride and deflate overnight. Long story short…although the Speedmax had more (flint) cuts than I would normally expect, it was ultimately the sealant that was at fault. Upon removing the tyres, I found that it had turned into a stiff porridge and was just not working. Once the rims and tyres had been thoroughly cleaned, and different sealant used, inflation issues disappeared.
Conclusion
Lots of off road grip, and at higher pressures they fly.
The casing might be more vulnerable than I would like but a decent sealant will keep you rolling.
Last modified: 21st October 2020