Its been sometime since Ritchey introduced a refresh of their Ascent frame, but behind closed doors they have been refining the design and specs of the legendary bike to be more versatile than ever.
Ensuring its at home on all kinds of terrain and more importantly adaptable for whatever setups you might choose the 2021 Ritchey Ascent is brimming with modern features that put it firmly in the category of a do-it-all adventure bike, so wether thats quiet tarmac lanes or dusty dirt roads the bike is going to handle well, remain responsive and stand upto anything else you might throw at it.
Starting out with materials the Frame is made using the infallible triple butted Ritchey Logic steel and is all tig-welded, with the same materials going into the the straight steerer Fork. Featuring plenty of mounts for anything you might feel needs to be bolted and attached on, including Rack and Fender mounts on both frame and fork there are also 3 multi purpose mounts on each fork blade and under the frames downtube.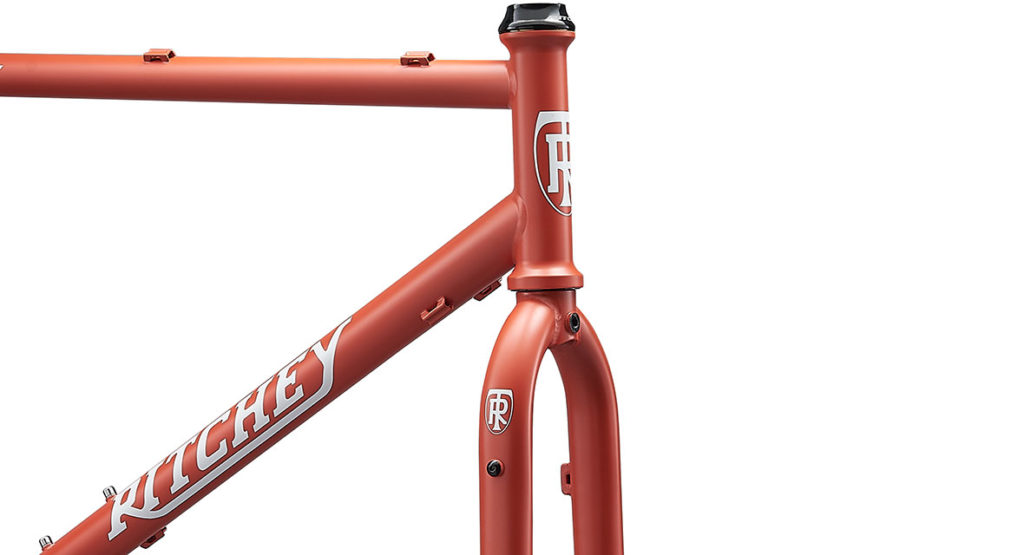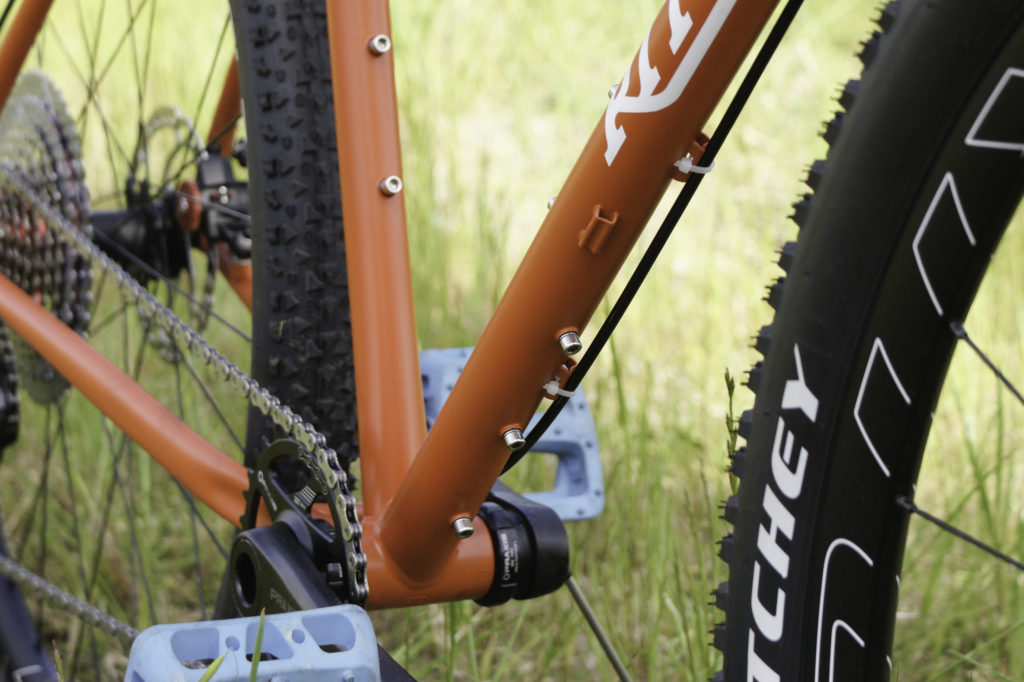 Notably the Fork also has a threaded crown port for light attachments or alternative rack mount options.
The frame has post-mount brake compatibility and uses BOOST 148mm spacing, with a tyre clearance of 2.6″ in both 29 inch and 27.5 letting you run some pretty big rubber indeed, combine this mighty generous clearance with a geometry thats suited to either drop bars or some wide rise MTB bars and you are adventure ready indeed.
The Ascent is being released in four sizes S/M/L/XL with the weight of the Large coming in at 2400g minus the thru-axle and the fork weighs 1125g again without the Axle.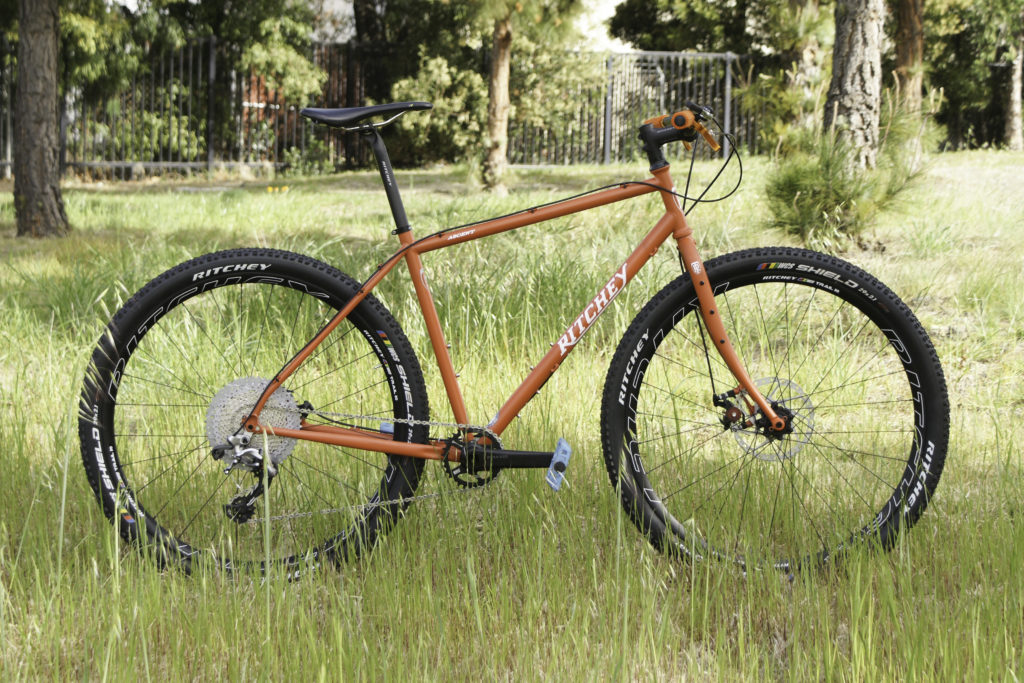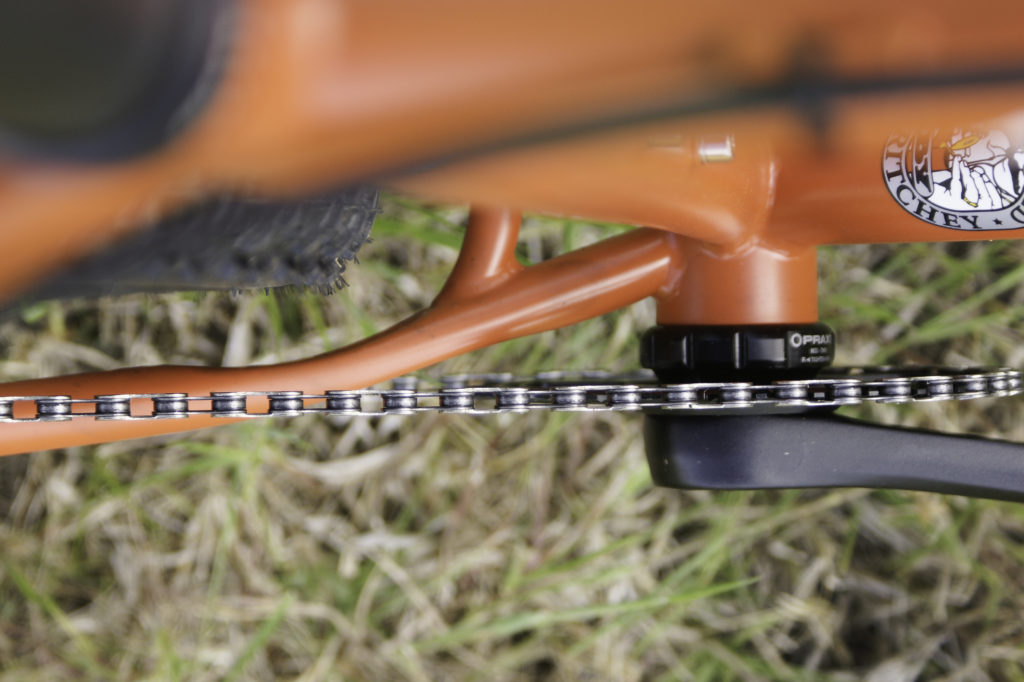 In short here are the specs again.
Features the new Ritchey steel fork with an 1-1/8" straight steerer
Fits 27.5" or 29" wheels and tires
Frame: heat-treated, triple-butted Ritchey Logic steel tubing – TIG welded
Ritchey steel fork with multi-purpose, rack, fender and dynamo lights mounts
Rack and fender mounts
Tyre Clearance 2.6″ for both  29″and 27.5″ Wheel sizes
WCS headset included
BOOST 148mm spacing (12mm alloy thru-axle included)
Replaceable stainless-steel derailleur hanger
27.2mm seat tube with replaceable seat collar
Bottom bracket: 73mm – English threaded
Color: Sierra Red
The versatility of this new arrival from Ritchey is very exciting, not only due to its comfort in accommodating wheel sizes but also its ability to run 1 x or 2 x with minimal faff so we look forward to seeing how riders begin setting up theirs in the months to come as we are sure its going to be a popular number.
Last modified: 23rd August 2021