Epic rides – your aide memoire
We recently received an email from keen Gravel Rider and ADVNTR reader Ben Childs. Having taken on some epic rides such as the Tour Aotearoa and the gravel tracks of Sweden, he was left wondering whether he could do something to help him remember his epic rides better.
Strava feeds are all well and good, but they soon become clogged with commutes and trainer work-outs. Doesn't your big trip deserve better?
This is where his new venture Tracemaps comes in. Using your ride data GPX, Tracemaps can plot your route on a printed map, giving you an easy way to relive your ride and share the experience with family and friends.
Ben invited us to try out Tracemaps and see for ourselves what it offers.
A simple process
Step 1: Very simple this one, visit Tracemaps and click on Map Creator.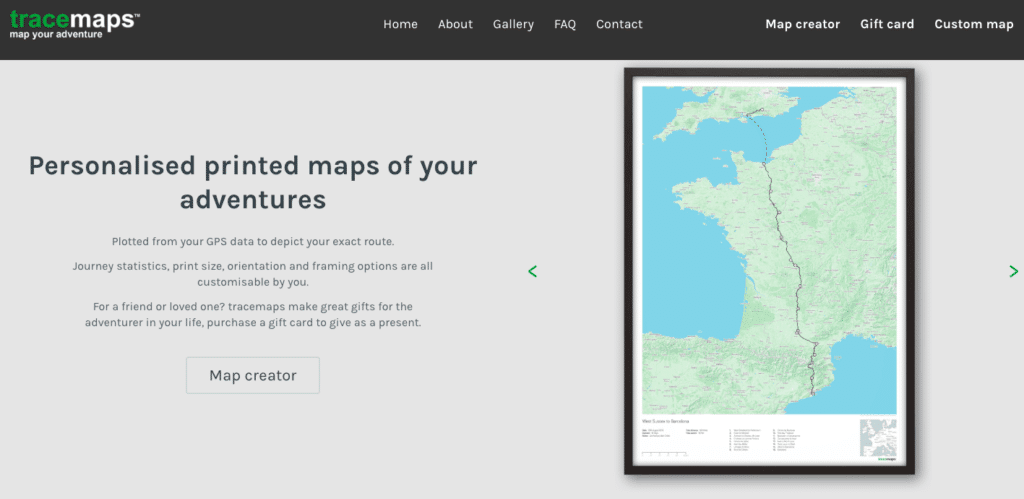 Step 2: Select the GPX file of the ride you want to upload. I decided to use my Tour Divide files. The system can handle multiple GPX files simultaneously so there's no need to zip them or use an aggregator to make them a single file.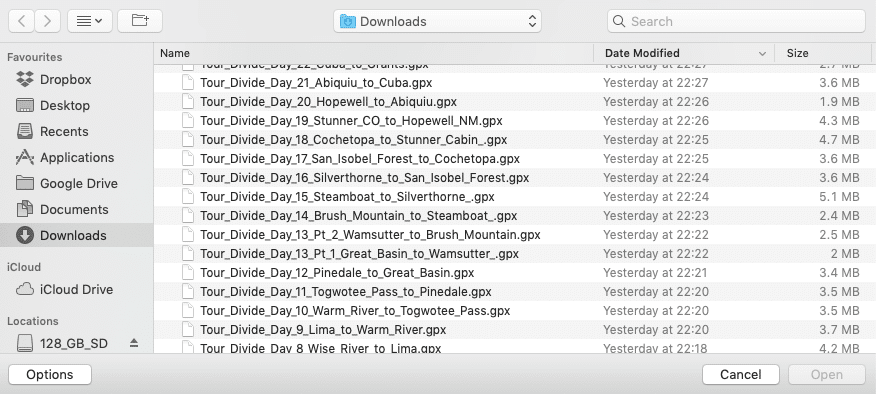 Step 3: With the file uploaded you're presented with a preview of what the finished map will look like. Your route will be marked out in black. There are options to give your map a title and to add vital stats such as duration, distance, ascent and so on. One very neat feature is the map legend option at the base of the map. I opted for elevation but a key to the terrain and different GPX legs are also available.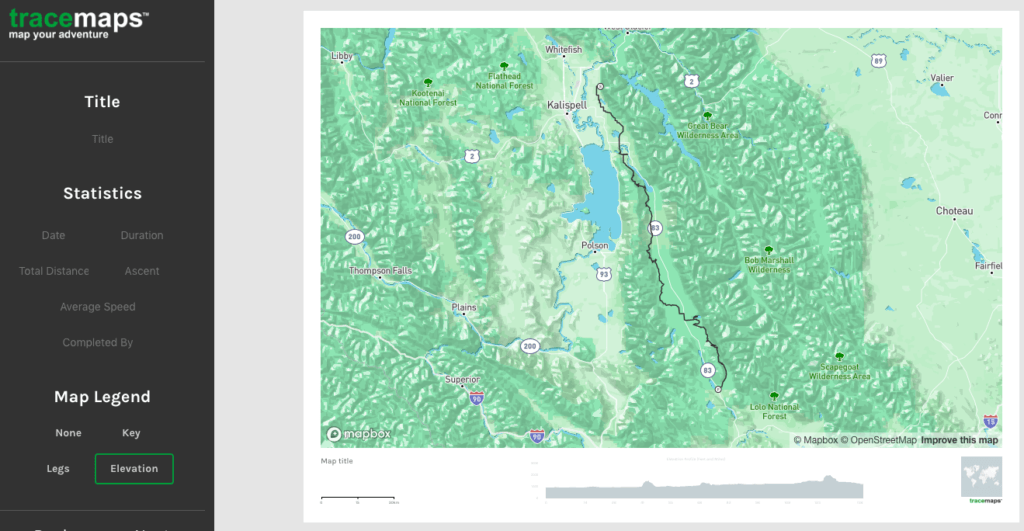 Step 4: Finally, just decide just how much wall space you can dedicate to the print, whether it should be portrait or landscape, and whether you want a frame.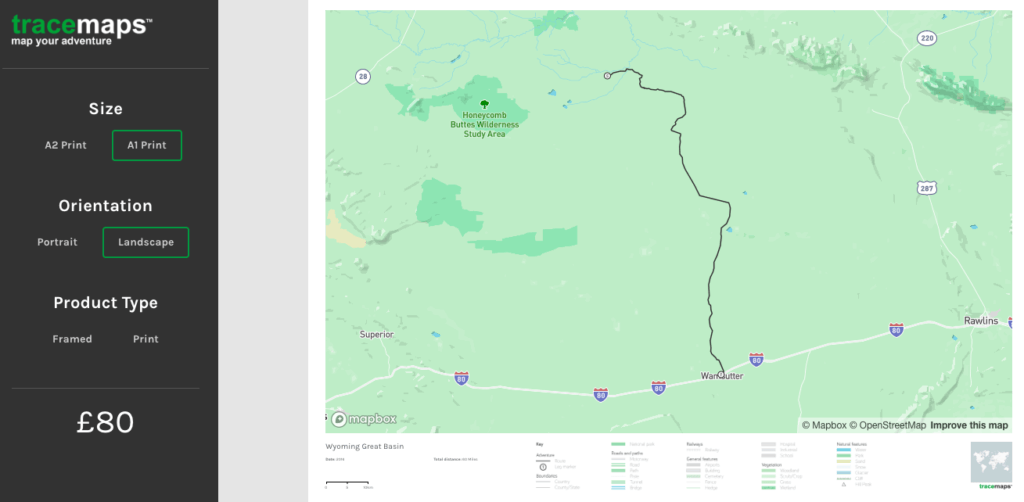 The finished article
All in all, creating my own Tracemap was a painless process, certainly less so than riding the divide! I didn't have long to wait, as my finished Tracemap arrived in a few days. Taking a good photo of the finished article behind glass is nigh on impossible but it looks fantastic in the flesh.
The map has enough terrain relief detail and labelling without it getting too cluttered. It makes for a great conversation piece (That climb  or  those mosquitos!) and helps put a route into context. Whether you crossed a continent, or just have a favourite local loop, a Tracemap is a near perfect way to remember it. If I could suggest any improvements it would be give the user some control of the place names included. In order to fit a route like the Tour Divide onto an A1 print it is inevitable that you can't include everything but perhaps a way to include the specific locations (e.g. where a leg starts and finishes) could be included. It would also be nice to able to include photos taken while on the route, especially as most smartphones are able to add geotags to images.
Last modified: 15th December 2018