The Cosmic Stallion a beast of burden or a thoroughbred?
This hand built, steel, "all road" bike from American brand All City has a great pedigree. Very popular in the States, they seem to be a little thin on the ground in the UK, but this may simply be a function of the popularity of carbon or aluminium frames. Or maybe I don't get out enough!
I like steel bikes, I always have, so I was curious to see how they translate to the 'all road' environment.
Cosmic Stallions are available in the UK from Ison Distribution. Our 'size 58' test bike was kitted out to a UK specification. Namely a SRAM Rival groupset, Halo Vapour 700c wheels, TRP Spyres and finishing kit from Ison's in house brand 'Genetic'.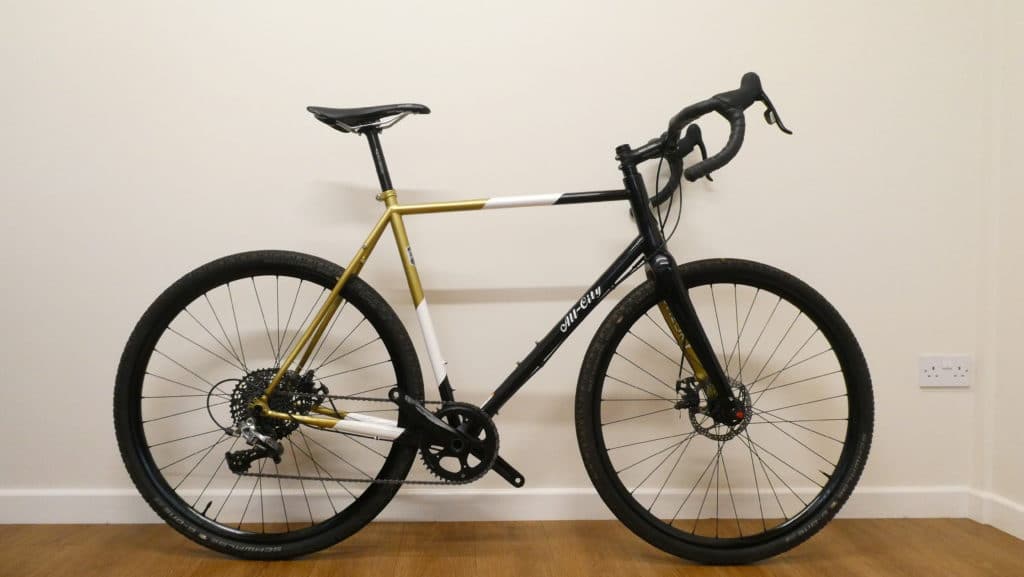 First impressions and Overview
I did not like the colour scheme. It is far too 1970s for my taste. On the plus side, the 2019 version is much nicer and should not spawn any aesthetic nightmares.
Looking at the bike, it seemed almost familiar. Skinny tubes, fancy lugs and classic lines. It was like every bike I owned as a kid (at least in profile).
Probably the main features of the frame are the custom drawn ACE tubeset, the tapered head tube, thru axles, external bottom bracket and the ports for Di2 compatibility. And don't forget the rather lovely looking Whisky Parts Co. No 9 carbon fork. The frame will take 700c x 45 tyres or 650b x 47 tyres.
There are mounts for three bottle cages, mudguards and rack mounts. If you want to load the Stallion up, you should anticipate using soft luggage, or consider the All City Space Horse.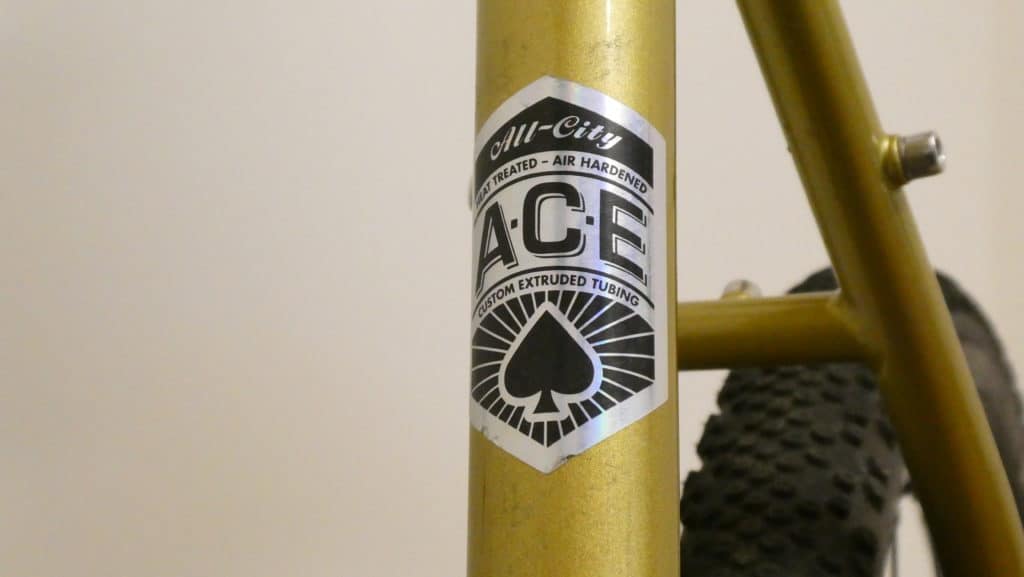 On 'The Gallops'
I rode the bike along forest access roads, singletrack and long miles of tarmac, I sought out mud and puddles, sand and hardpack to see whether this was a true thoroughbred or a dray horse.
Maybe the first thing to strike me was the weight. In this format, the bike is surprisingly weighty. It did not take me long to track down the culprit – the SRAM PG1130 cassette. This should be your first upgrade as the bike really does deserve something lighter.
The bike was comfortable to ride. The position was 'relaxed' rather than aggressive and I enjoyed spinning along rural roads enjoying the scenery for hours on end.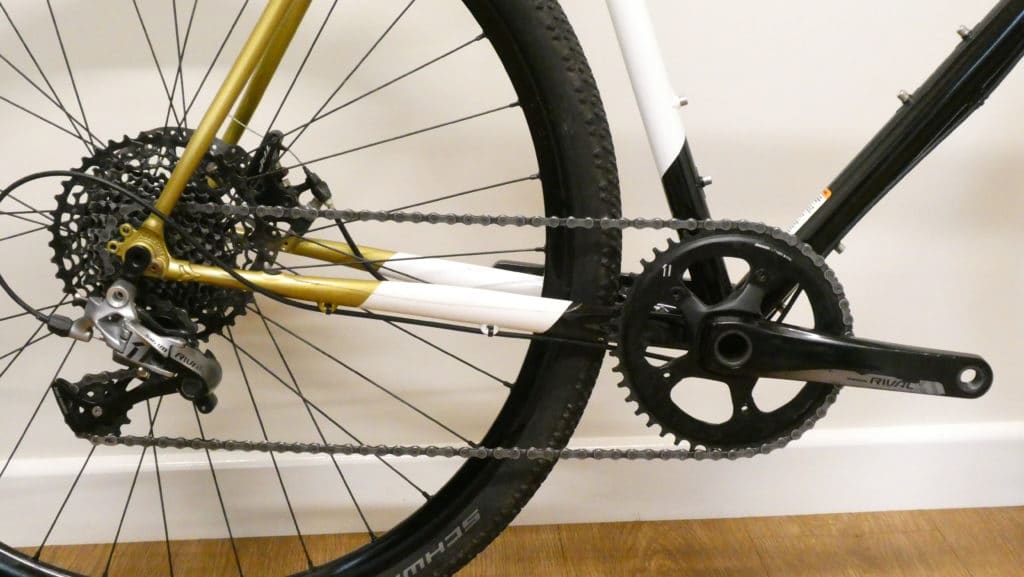 A fly in the ointment
There were a few annoying traits that nearly drove me to distraction. Maybe the most concerning was the steering.
While steering response was light, I experienced both over and under steer which was somewhat disconcerting.  The bike exhibited a tendency to run very wide on fast corners but, when I took steps to correct the drift, the front wheel felt ready to 'tuck up' underneath me. So, at least initially, aggressive cornering was out of the question.
The gearing ratio of the wide-range cassette was such that I felt the jumps between gears was often too large. I often spent ages looking for 'that' gear. I knew it had to be in there somewhere but sadly, often it was not.
Finally, the frame felt dull and lifeless. I did everything I could to liven the ride up, but failed. It was competent but simply not that exciting.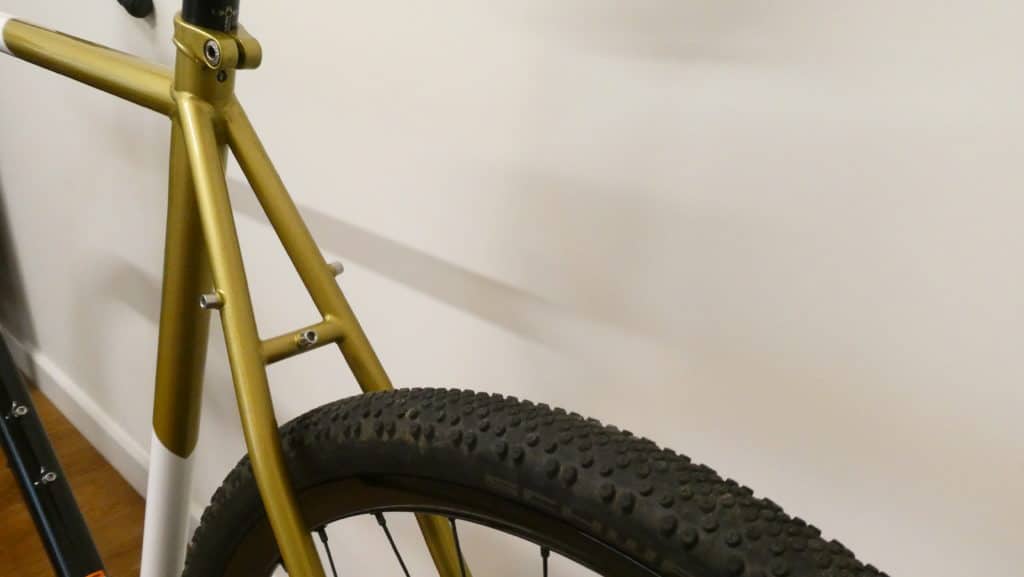 The road to Damascus
I was on the verge of losing faith with the bike when I had a brainwave and swapped the Halo Wheels 700c Vapour wheelset for a pair of 650b wheels sporting WTB Horizon 47. The result was like night and day. The steering issues vanished, the frame sprang to life and even the gearing issues seemed to disappear.
Returning to my usual test loops, I began to enjoy the bike and looked forward to pulling it out of the shed for another spin. I think I will miss it when it has to go back.
For me at least, fitting a smaller wheel had an immediate and transformative effect on the bike. In fact, the whole Road Plus thing, seemed to suit this bike down to the ground.
Having said that, as tested, the Cosmic Stallion is not a quick bike. I was able to tap along quite happily at 17s over a 60 mile road ride, but the weight meant I spent a lot of time playing catchup with the rest of the group.
Off road, the ride was stable and predictable. I could hold a line through rough and lumpy trails with a minimum of effort. There are not too many big descents in Suffolk but the bike was confidence inspiring when the road tipped downwards.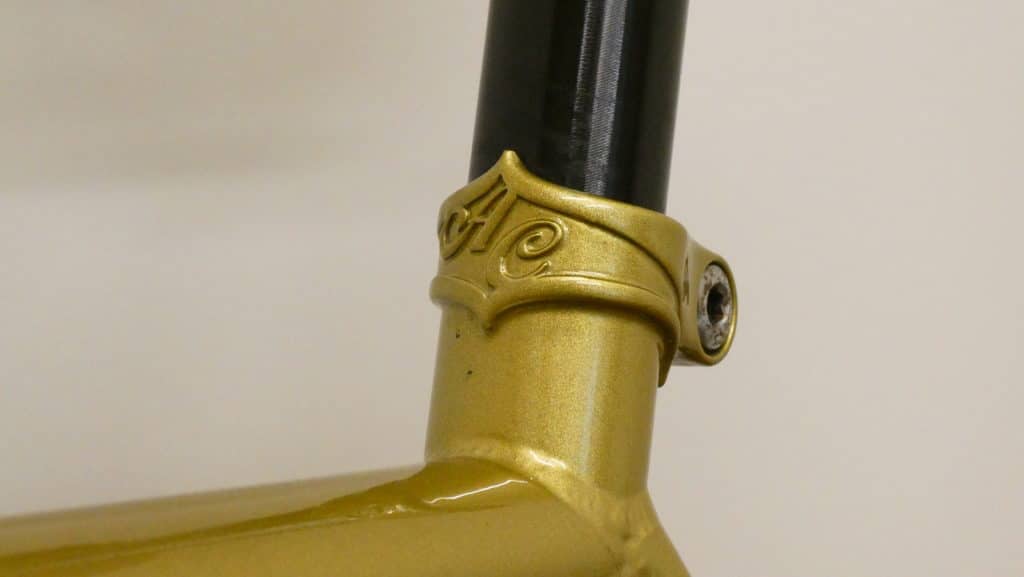 Components
Fork
The Whisky No 9 fork that comes with the Cosmic Stallion was delightful, most of the time. I just found it a little harsh for extended off road rides, which often ended with aching wrists. I could probably have resolved this by reducing tyre pressure but, as I prefer my front tyre to be on the firmer side, I can't really blame the fork.
On 650b wheels, the steering was direct and predictable. I did not notice any flutter under hard braking and I had absolute confidence in its ability to take me where I wanted to go.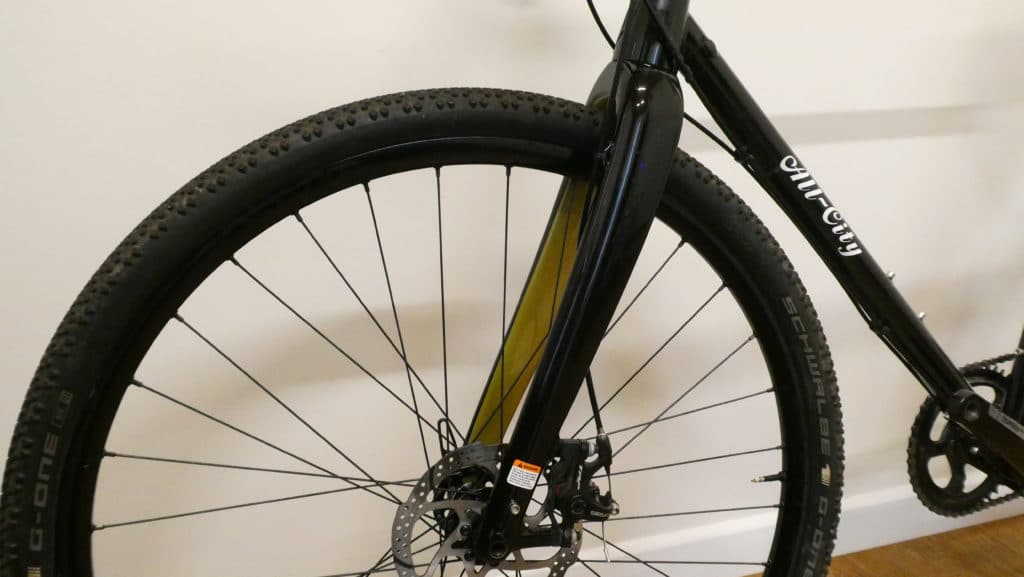 Brakes
I was very pleasantly surprised at how good the TRP Spyres were. They pulled me up sharply in wet, dry or mud. Locking up was surprisingly easy and, while not as good as hydraulic brakes, there was sufficient modulation for braking to be controllable.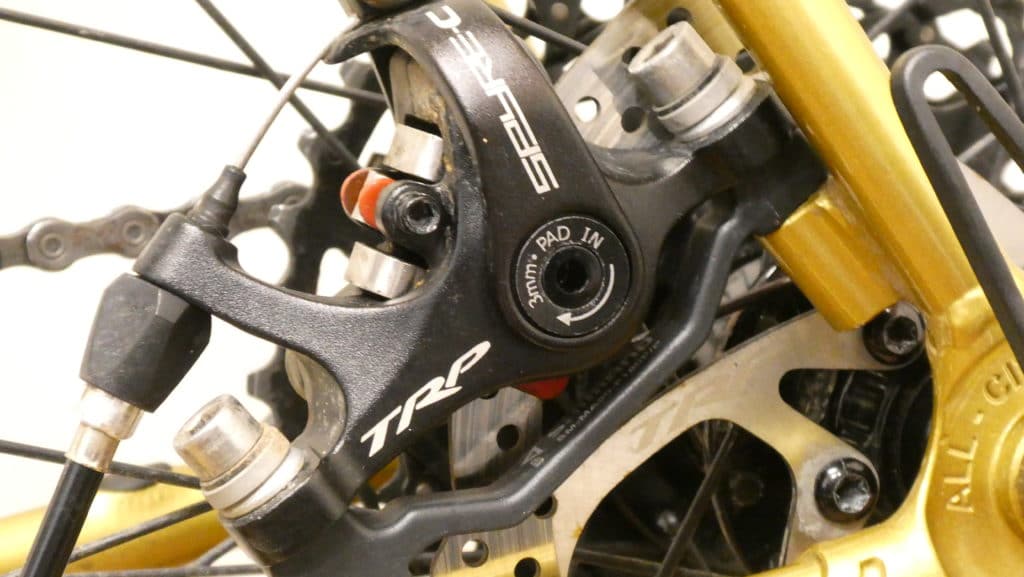 Shifters and Drivetrain
I have always been a Shimano fan. Although I have ridden SRAM equipped bikes before, we have never really hit it off. This time round though, I persevered and, after a few rides, 'got it'. Double click became second nature and I actually quite liked it.
Some would say SRAM shifting is 'precise', while others may declare it to be a little 'agricultural' compared to Shimano. It really depends if you are a SRAM fan or not!
The combination of a 42 tooth chainring and 11-42 cassette worked well. I was never under geared, even on the road, though I spent a lot more time in the 'bigger' gears than I am used to. Steep climbs were a breeze despite the weighty cassette pulling me back downhill.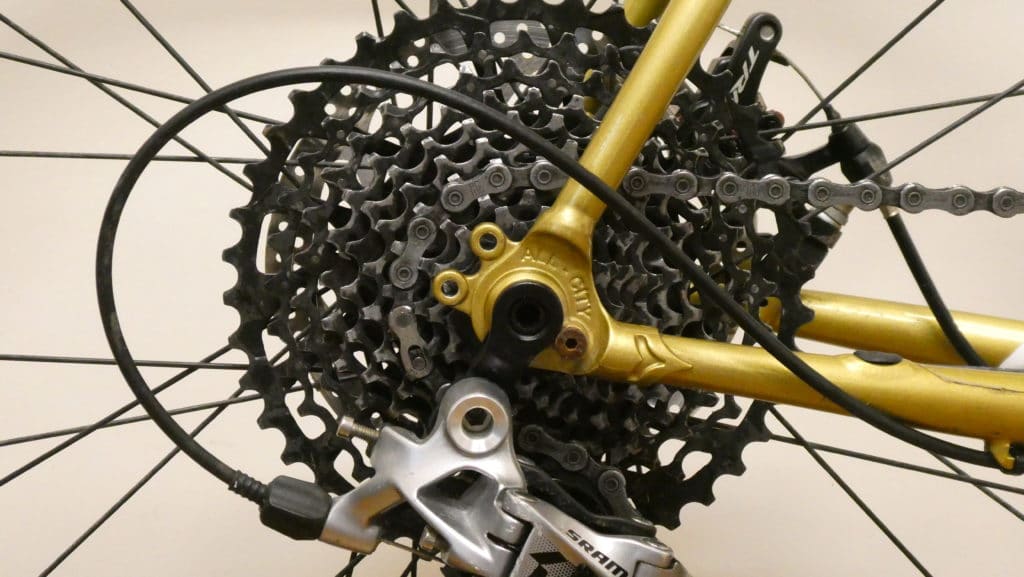 Handlebars
The new Genetic Driser bars are a 6061 T6 butted aluminium drop bar with a 16 degree flare. The central section is flattened for a more comfortable ride but most curious of all, they have a 20mm rise to bring your riding position up a touch.
The bars come in is 400mm, 420mm or 440mm. I would have preferred 460mm as this is my preferred bar size. Having said that, after maybe two hundred miles I got used to them and they 'disappeared'.
The Drisers are comfortable, and would definitely feature on my shortlist if I was to build up a long distance bike.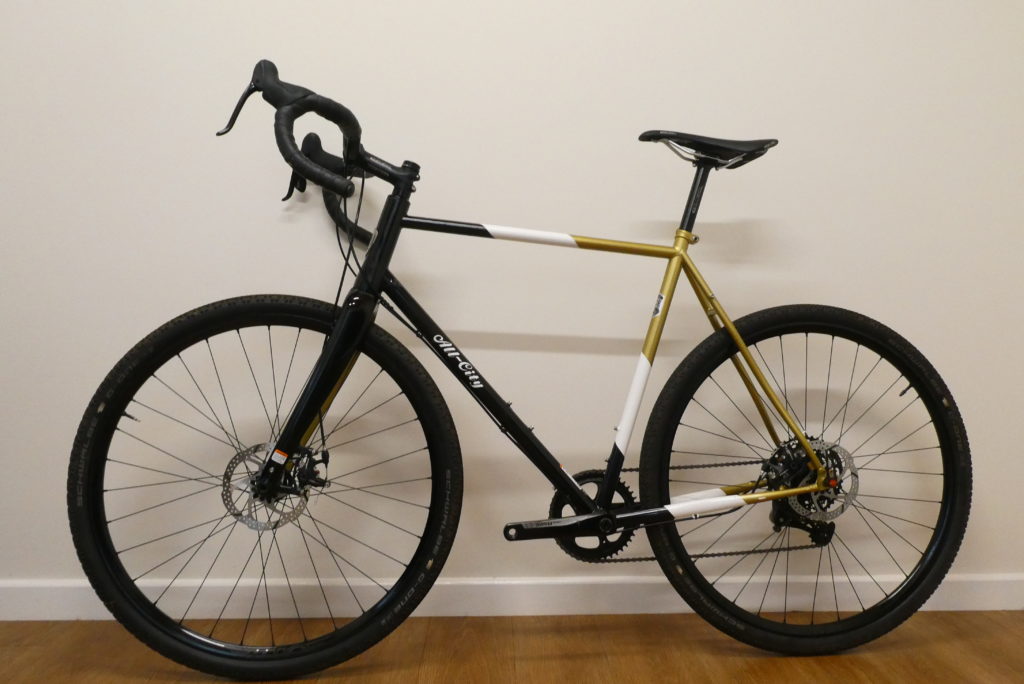 Wheels
The Halo Vapour GXC wheels have been reviewed here. They represent great value for money and are well worth considering for your first wheel upgrade.
The hubs are not merely rebranded mass production units. They have been designed in house and built to Halo's own specifications. The rear hub benefits from a 120 point engagement system. Pickup is practically immediate and very impressive. We had a pair of Vapour wheels on long term test and they performed faultlessly whatever we threw at them. They are not the quietest hub but they make quite an effective substitute for a bell on quiet trails.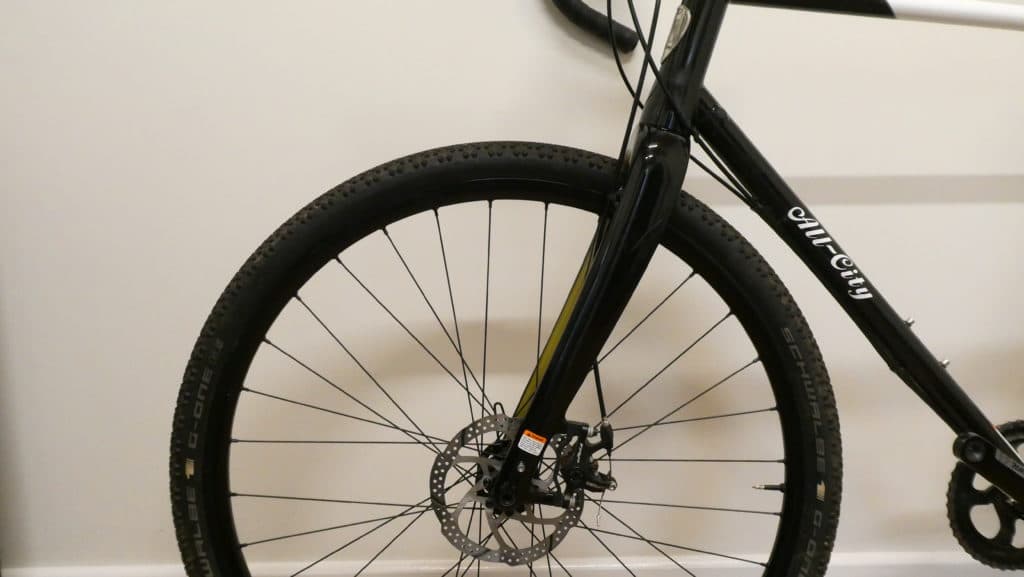 Sizing
I have heard that some people are confused by the All City sizing.
All City measure by top tube, not seat post, length. If you take a few minutes to think about it, it makes absolute sense.
I am 6 foot 3 and am perfectly comfortable on this '58' Cosmic Stallion as opposed to my more normal 60cm.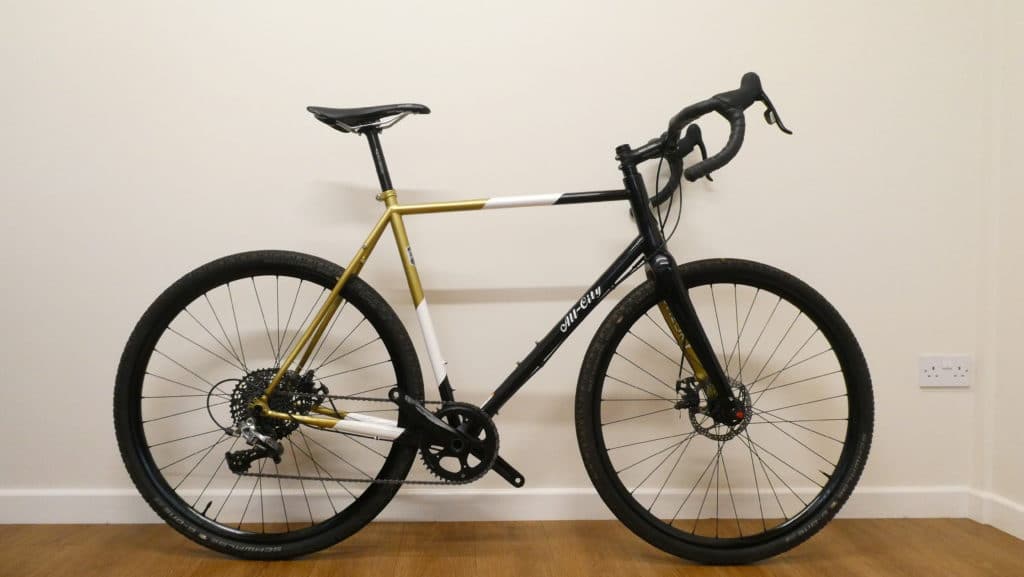 Conclusion
In my opinion, in this specification, the Cosmic Stallion is not a thoroughbred but nor it is a dray horse either. It is a competent bike but the frame lacks the fizz I look for in a premium build.
Having said that, I do not dislike it. It is a good example of a classy steel tourer.
Where I do have an issue is the price. The Cosmic Stallion seems a little expensive to me. If you are in the market for a lovingly crafted steel bike which will make old timers like me drool over the details on the frame, perhaps you can ignore the price.
Hey, art isn't cheap you know!
Update
ISON Distribution tell us that the SRAM drive train is being replaced with Shimano 105 R7000 for 2019. Good news for Shimano fans, but it also means that the weight of the cassette (HG700 11s 11-34T) will not be such an issue.  This should inject a bit of sparkle into the Stallion's performance.
Last modified: 3rd July 2019