Flawed genius or just showing their age?
There seems to be a tendency for American cycling nomenclature to be based on areas, trails or features. The Rene Herse Switchback Hill TC is no exception. Apparently it is named for the first climb on in the Switchback Hills on the 360 mile Oregon Outback gravel race.
The trail is a mixture of tarmac and trail – roughly 30% of which is tarmac. I therefore had a reasonable expectation that the tyre would combine a low rolling resistance, adequate off-road grip while remaining durable enough to cope with varying terrain.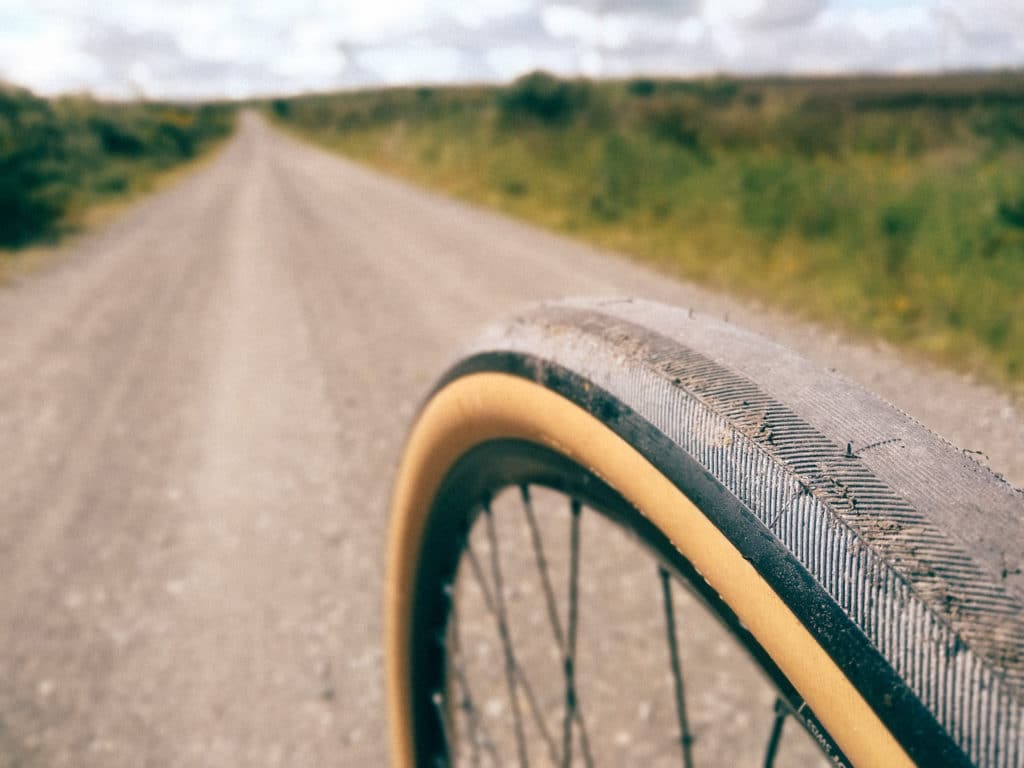 Your flexible friend
I knew that Rene Herse tyres had a reputation for being supple, just like the Pumpkin Ridge we reviewed, but I was still surprised at how supple they were. In fact, on taking them out of their box, I thought I was in for one of those new tubeless tyre sessions. You know the ones, where the tyre will not seat properly and tubes start to make sense again? In the end it was not too bad, but setup required more care than usual. It was certainly a "by the book" routine so you need to allow a little extra time to get it right.
Once mounted you can see quite how balloon-like the tyres are. They are noticeably wider than the 47mm knobbly tyres I had just removed. As you do, I had to measure them. Fitted to a 24mm DT Swiss X392 rim, they came in at 51mm. You really should check and double check your clearances before buying them.
The 478g claimed weight is fairly average for this kind of tyre. If you want to save another 65g there is always the Rene Herse Switchback Hill "Extralight" option but it will cost an extra £12.00. For a tyre that already costs £58 for the basic model, this is of questionable value.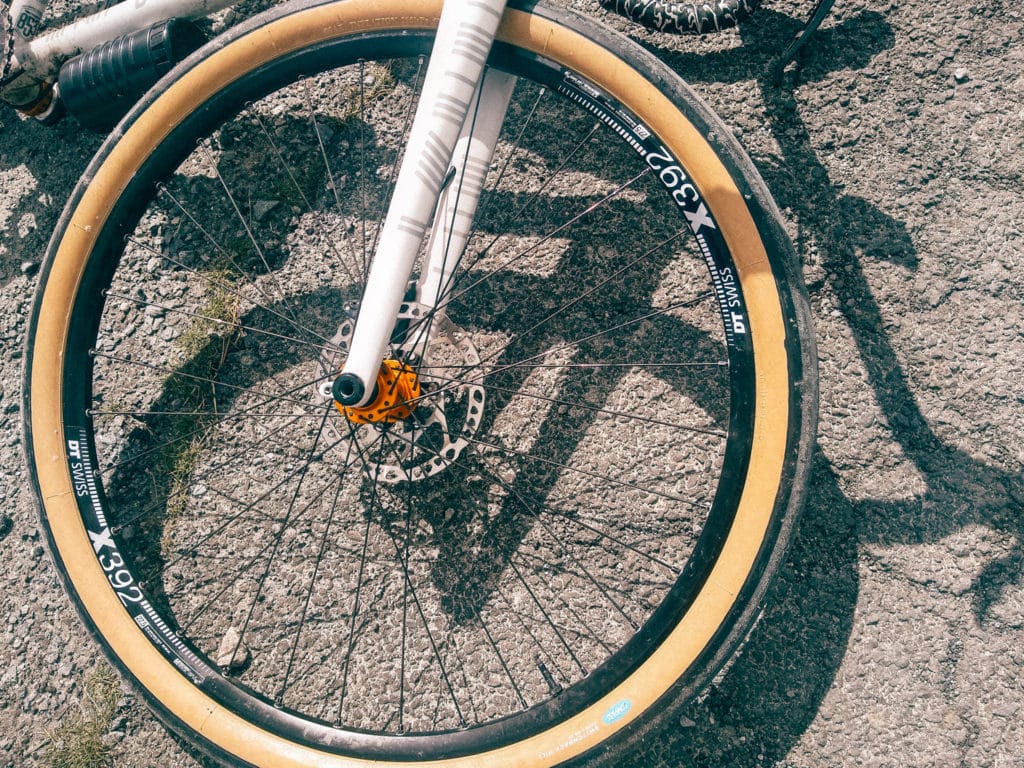 On the road and out on the trail
I have a fair amount of road miles to cover before hitting any trails. The emergence of decent, multi terrain tyres has therefore been very welcome.
Maybe the biggest plus point for road plus tyres is the magic carpet ride on broken tarmac.  They are phenomenally comfortable, fast rolling and provide as much grip as you could possibly need, and then some! Although they did not feel that fast, the speeds I recorded were not far off those I achieve on my road bike with 700×28 tyres. The ride quality was closer to that high end tubular feel than it had any right to be.
Off road and onto forestry roads the only difference was the change in noise. The hum of tyre on tarmac was replaced by a muffled crunch, otherwise the magic carpet sensation was still there.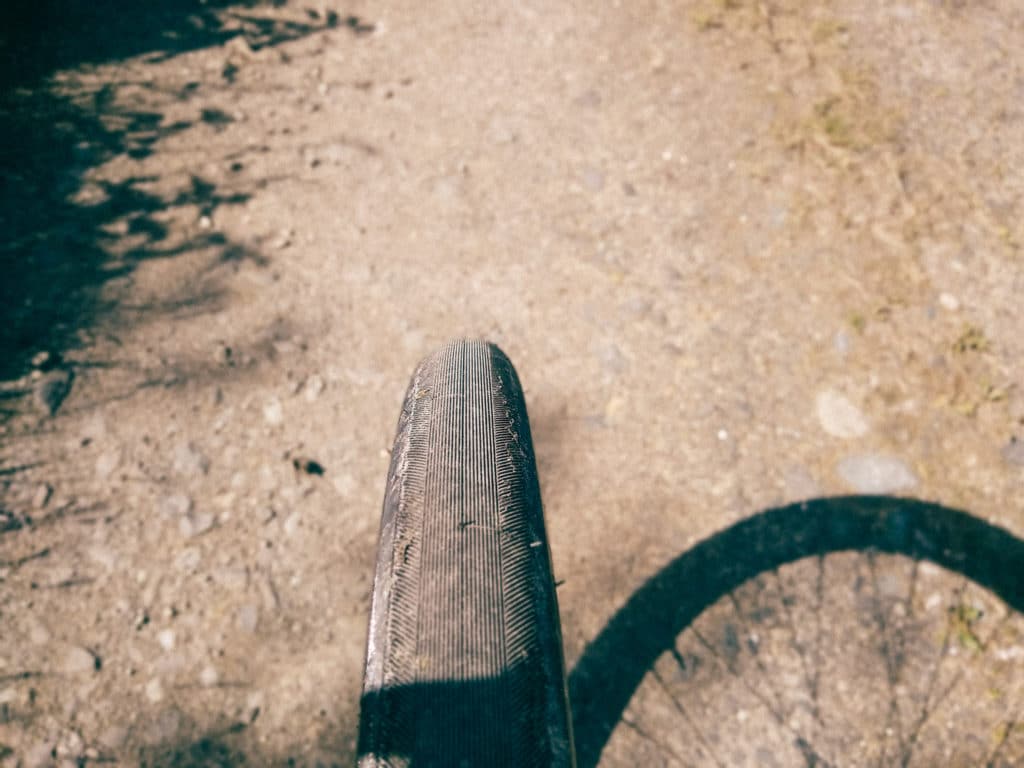 The perfect tyre?
The speed and grip up and down these well-packed fire roads was fantastic. A lot more fun than the tread pattern would suggest. I was flying and loving it, right up until the point that I hit a rockier section and got a double puncture. While Rene Herse say the tyres are not particularly well suited for 'truly technical terrain', I recommend you avoid anything remotely sharp and rocky. I also recommend you make sure of using a top quality sealant and use more of it than usual.
The thin casing goes down fast when cut. You have been warned!
The carcass membrane seems to be quite porous as I noticed it weeping a fair amount. The best way to cope with this is to set the tyres up, take them out for a couple of rides and let the sealant do its stuff. Then top it up again. The latex should have worked its way into all the gaps in the rubber by now and the top up will return you to sensible working levels.
Back on smoother trails, the wonderful ride quality returned but I had lost confidence in the tyres. On the way home, I was less gung ho and selected more sensible lines. There is nothing quite like a double puncture to curb your enthusiasm!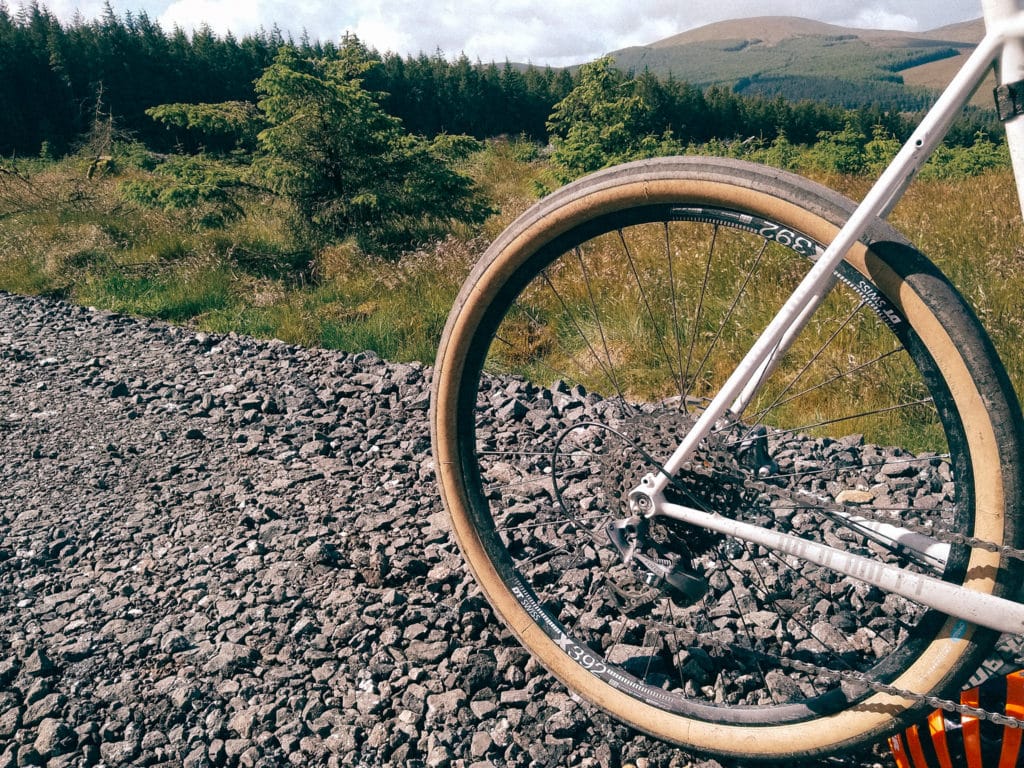 Conclusion
Within the space of a day I had gone from thinking I had found my Goldilocks tyre to being more than a little disheartened. What promised to be a cracking mixed terrain tyre proved to be a little too vulnerable for me. Few of my gravel rides are rock free so I have to decide whether this tyre really is worth the risk.
The Rene Herse Switchback Hill probably started the whole Road Plus phenomenon but I think it has been a little left behind. Other tyres offer similar ride qualities but are more robust. I guess that makes them a better choice all round. If you can live with the inherent vulnerability and high cost of the Switchback, then you will struggle to find a sweeter tyre.
–
This review was conducted by our good friend, Ryan O'Reilly from Victory Chimp. For cool cycling related clothing, prints and accessories, check out: www.victorychimp.cc
Recognise the bike in these photos? Check out the custom steel Victory Chimp x Donard Gairbhéal in our feature article.
Last modified: 26th July 2019