Rene Herse Cycles (formally Compass Cycles) are a well known brand in the States if not in the UK. The Pumpkin Ridge is their all-purpose tyre.
Although the chunky, equally spaced, square knobs roll smoothly enough on paved roads, the profile seemed better suited to dirt trails.
What's in a name?
Pumpkin Ridge is a quiet, paved, road near Portland, Oregon. It has a number of trails leading off toward the Tualatin Mountains. The tyre is named after the area. So now you know.
Size matters!
As soon as you fit them you can see that the 650b x 42 claimed size is a bit generous. On a pair of Mason x Hunt 650b Adventure Sport wheels they came up at 39mm.
The whole idea of running a 650b wheel is to benefit from the extra volume afforded by a wider tyre. You cannot help but feel short changed with these tyres particularly if you compare them to something like the 650b x 42 WTB Resolute.
Weight weenies will be pleased with the weight as the Pumpkin Ridge comes in at 455g. There has to be some payback for having a smaller tyre!
Fitting and tubeless set-up was painless. They mounted easily enough using thumb pressure alone. Inflation was a cinch as they went up first time with a Beto inflator. I set the pressures at 40psi (rear) and 38psi (front) then it was time to hit the trails.
Hitting the trails
First ride out and I warmed up a couple of miles of tarmac before I hit the good stuff. The tyres felt smooth and rolled easily, ideal for normal gravel mashup rides. After such a promising start, I was somewhat disappointed when I hit the trails.
Most of the testing took place in the Lakes. As soon as I hit a series of stony and rocky trails, I lost all confidence in the tyre. The sidewalls are just too soft when you run lower pressures and I was constantly in fear of flatting or dinging  a rim. Although I was spared a flat, I managed to dent a rim which was annoying. If you are going to be riding truly gnarly trails, I would avoid the supple sidewall version! Bear this in mind if you are heading out to Kielder or somewhere similar. You have been warned!
Although it may not be ideal for the harsh trails found in the north of England, it excels in forest singletrack. The rooty, twisty stuff, the type of riding that puts a stupid grin on your face. The supple sidewalls and open tread hook up well in soft, loamy surfaces, and grip surprisingly well on damp roots. That open tread also clears easily, allowing the tyre to continue gripping in soft conditions. Ride a smooth trail and the tyres roll quickly, allowing you to maintain a good turn of speed. Another area where it grips well is soft, dry sand. Riding in deep sand is a skill. If you are not used to it, the Pumpkin Ridge will give you plenty of help in getting through.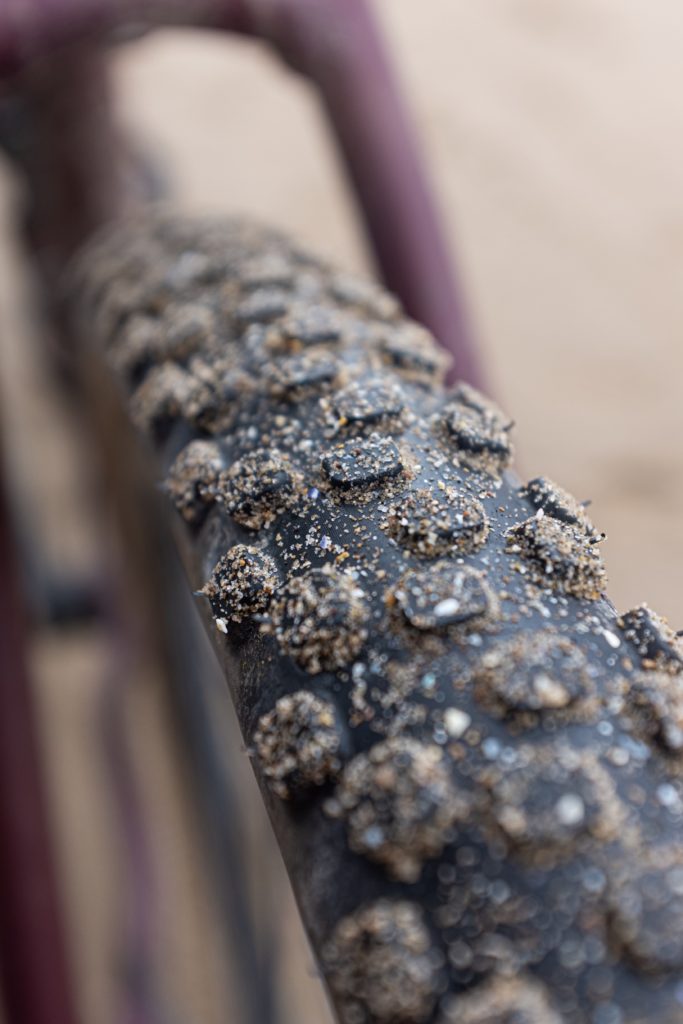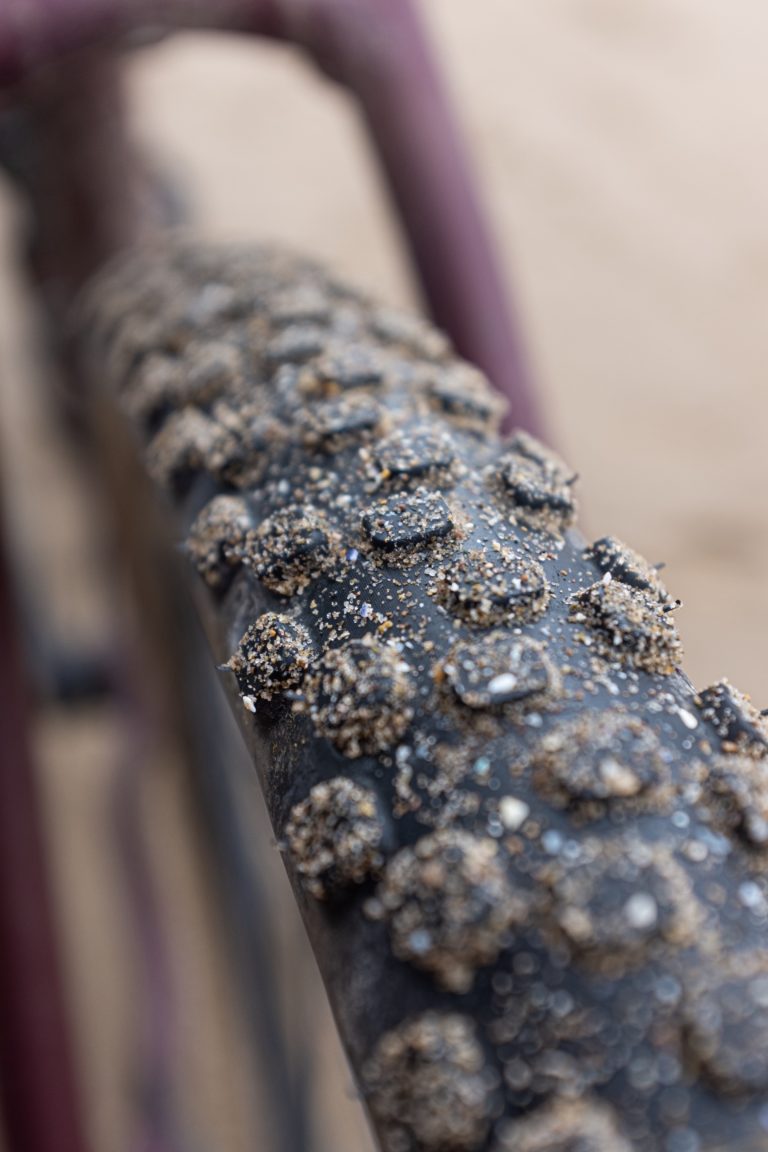 Conclusion
The Pumpkin Ridge is best suited to graded trails, or soft surfaces. The lack of volume is  a bonus for muddy rides or frames with limited clearance. On the right trails it is a great tyre, but as gravel or adventure riding is not strictly limited to ideal trail surfaces, its uses are limited.
One final thing to note. You will struggle to find the Pumpkin Ridge in your local bike shop. The UK importer, Sven Cycles is your one and only point of call.
And they're not cheap at £58 each.
Last modified: 2nd July 2019