The Cannondale Slate needs little introduction to long term 'gravelistas'. When It hit the UK in 2015 though, no one really knew what to make of it. It looked like a road bike (sort of) but it patently was not, so that ruled the roadies out.  Gravel was not really a 'thing' by then either and for the few riders transitioning from MTB to gravel, the tyre clearance was just too small.  The choice of 650b tyres was extremely limited and no one apart from mountain bikers were that sold on the idea. The Slate looked like a bike without a real purpose, the buying public was confused and it was not the hit it deserved to be.
Rarity value
Consequently, the Cannondale Slate is a rare sight. Aficionados like to think of it as exclusive and owning one something to be proud of. Few riders though have actually ridden a Slate hard enough to bring out its true potential but we tracked down someone who has ridden his to two consecutive class victories at Grinduro Scotland.
As befits such a successful bike, it has been customised in the Royal Colours of Grinduro. You have to admit, it looks pretty cool.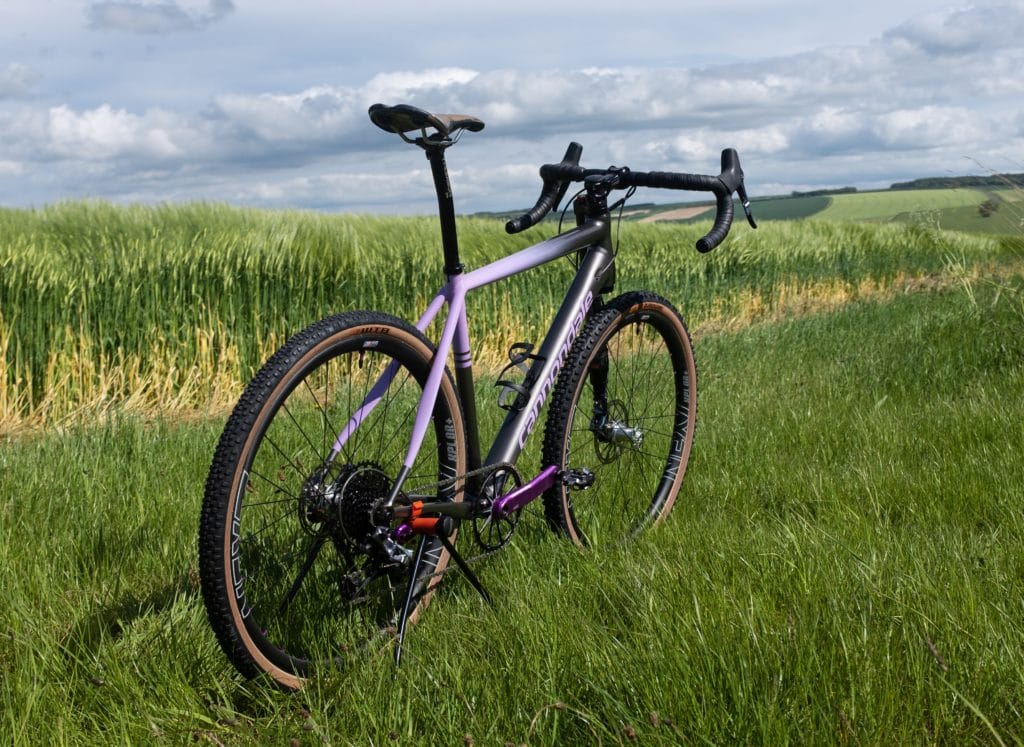 The Details
Rider Name
: Cheshire Cat
Location
: Why, Cheshire of course
Bike
: 2016 Cannondale Slate
Size
: Large
Drivetrain
: SRAM Force 1, 44 x 11/42
Brakes
: SRAM Force 1
Wheels
: Custom built Next Cycling Xplor carbon rim (40mm deep, 30mm wide, 24mm internal width) Project 321 hubs
Tyres
: WTB 47mm Sendero front, WTB 42mm Resolute rear – tubeless
Saddle
: Grinduro Gold… not available in the shops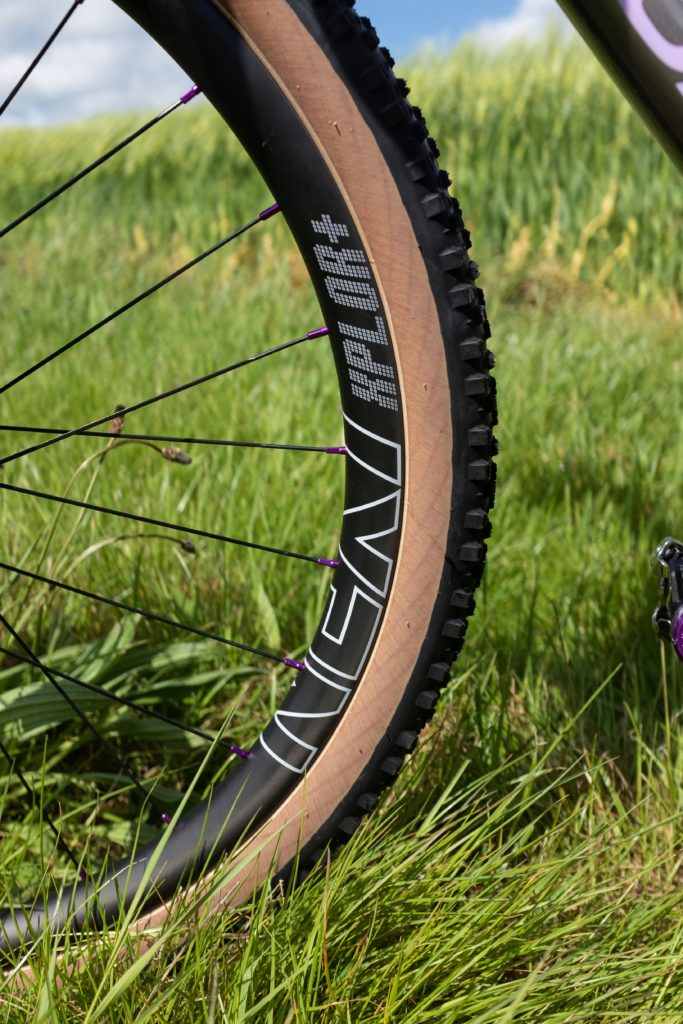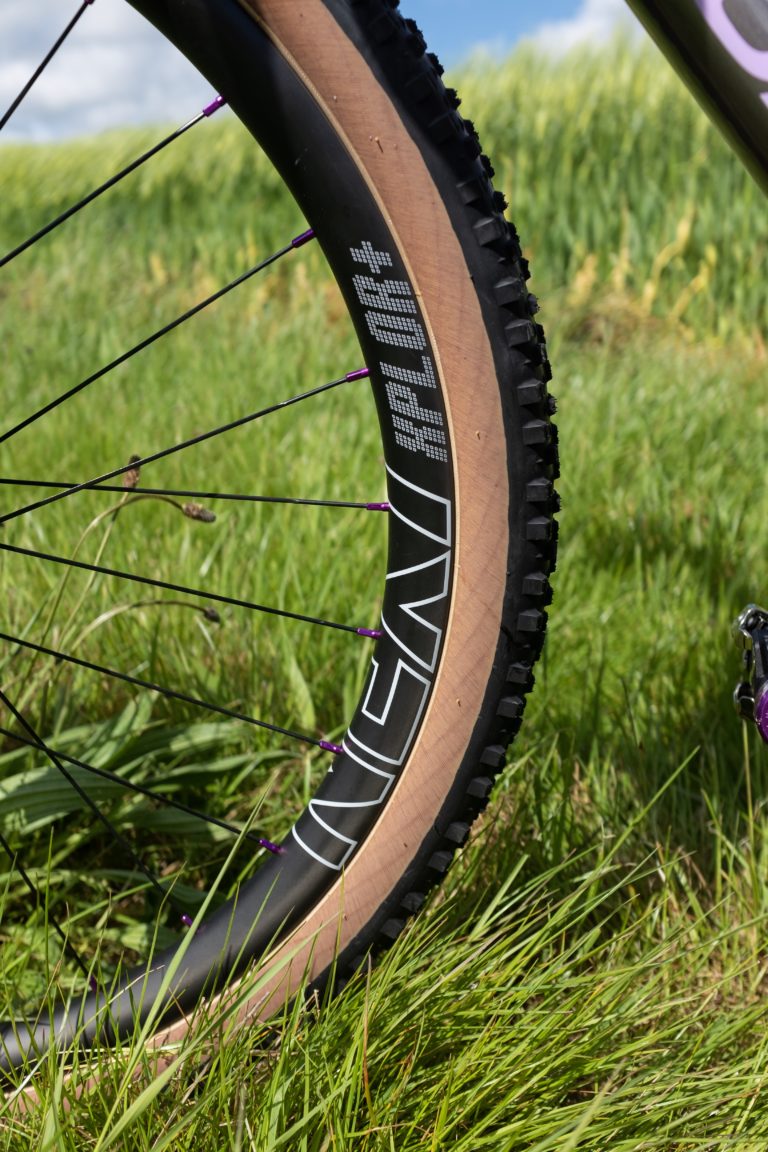 The whole bike is pretty cool, but what is your favourite part of the build?
Besides the KustomFlow custom paint, it has to be the wheels. They take an already fast bike to the next level, both in performance and visual impact.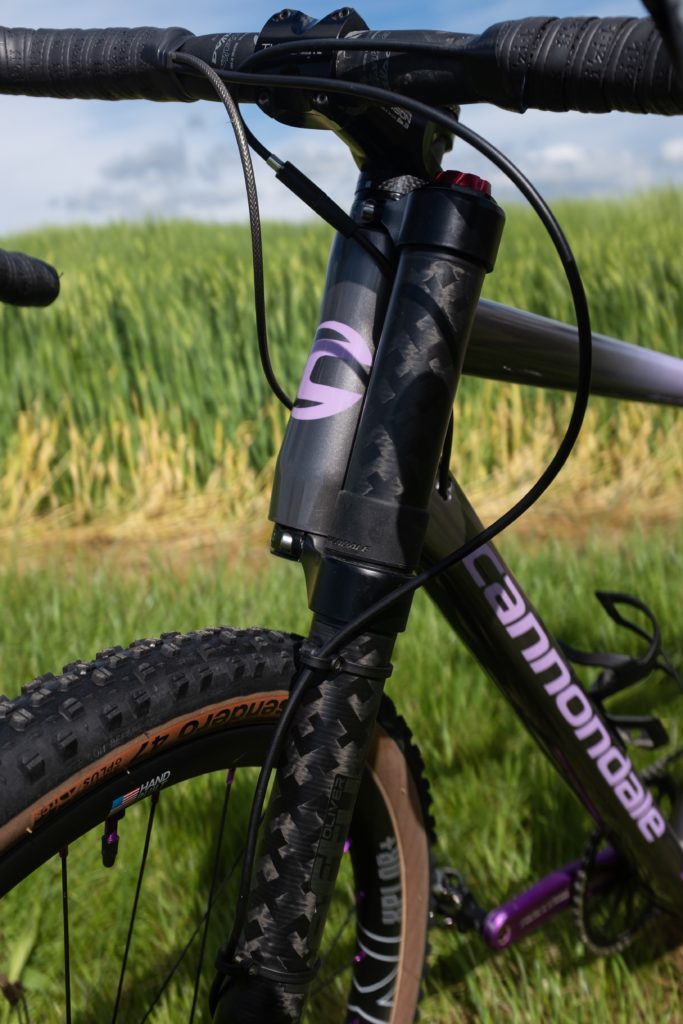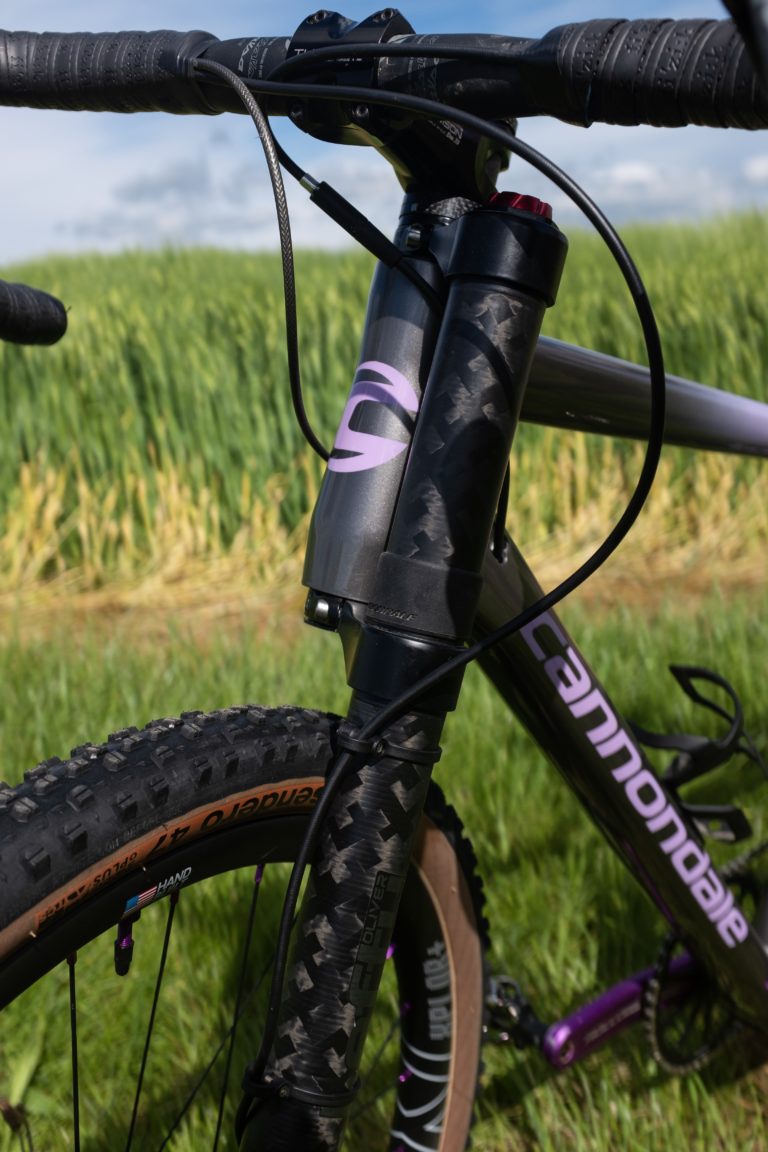 Go on then, talk us through it
The bike started off as a standard Slate, Force 1, with an XD drive rear free-hub and 10/42 cassette. All components were standard, including the awful Panaracer slicks that came with the bike.
Although they rolled quickly on tarmac the Panaracers were prone to puncturing and next to useless off-road if it was wet. The Schwalbe G-Ones I replaced them with were marginally better but in due course, these gave way to a pair of WTB Resolutes which were much more confidence inspiring.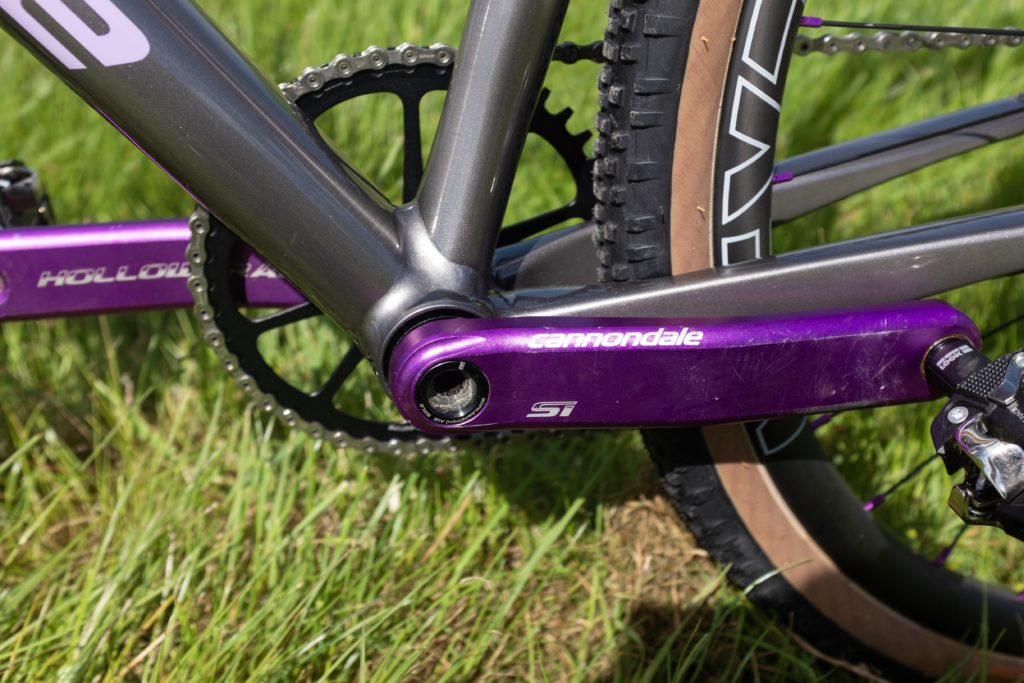 Although the bike handled well enough the steering was a little slow and I replaced the 110mm stem with a 90mm Thompson. This was a definite improvement.
I also found the cockpit a little cramped and fitted a Thompson lay-back post to give me a little more room. A pair of Salsa Cowbells provided extra steering leverage and I was almost there.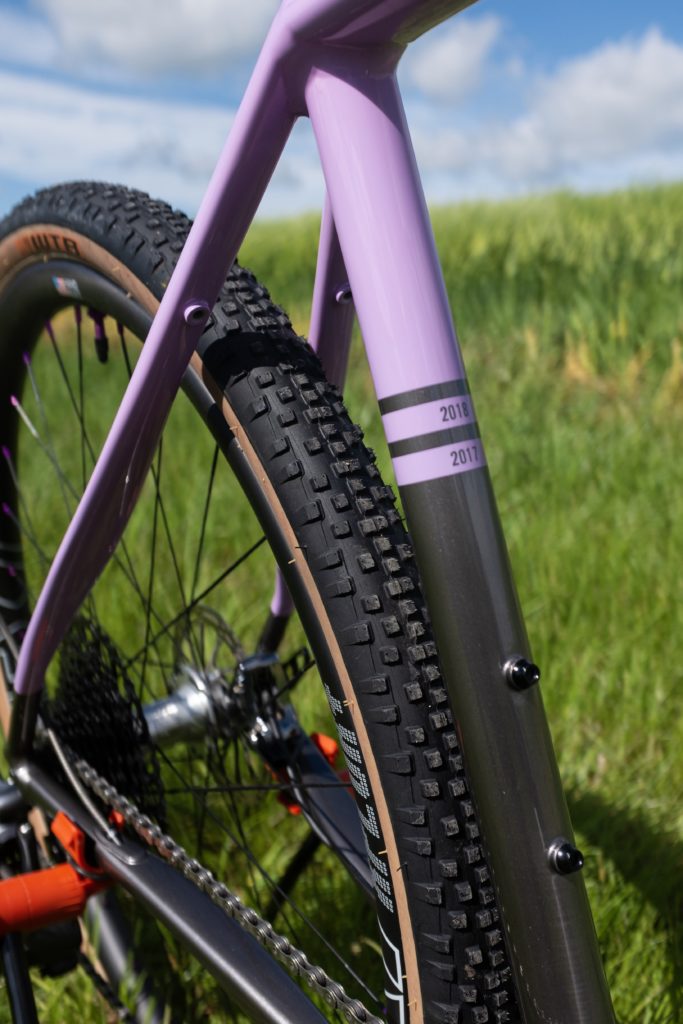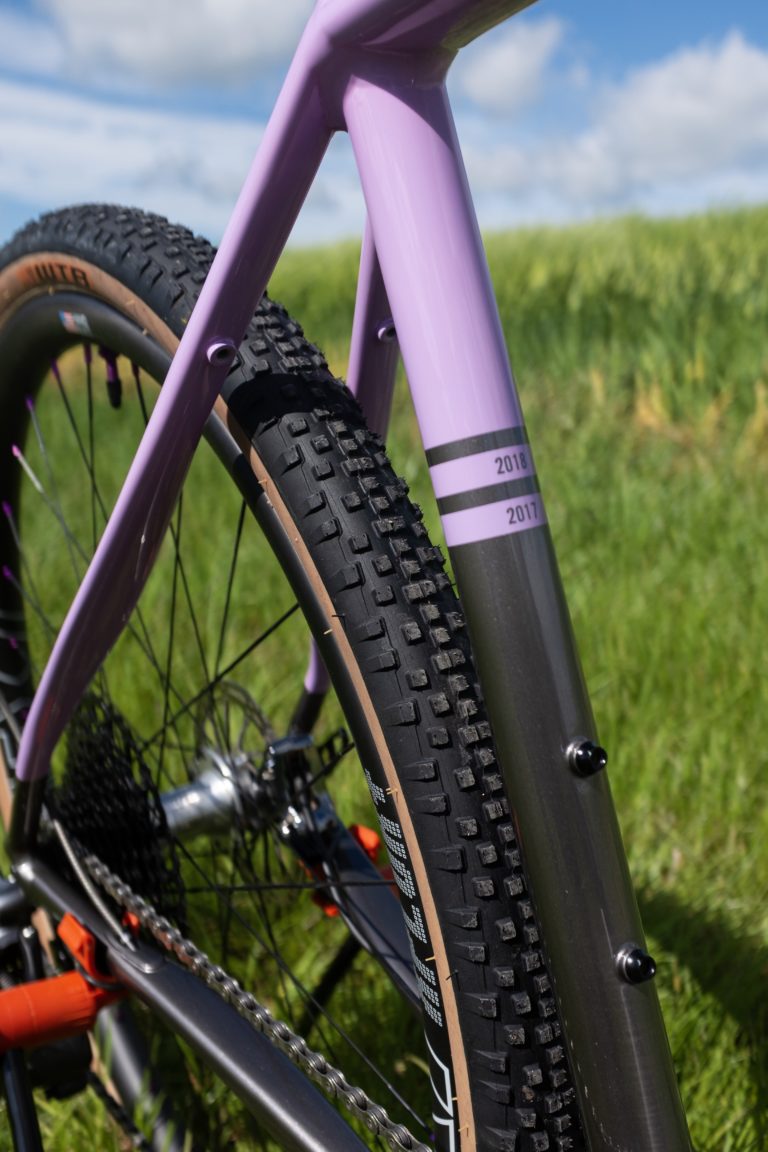 Battle scars
By 2019, constant riding and racing meant that the poor old Slate was looking a bit worse for wear. It was time to spruce the old thing up.
I stripped the bike down and sent the frame off to KustomFlow for a shiny new paint job. For a bike with such  prestigious Grinduro palmares, I just had to go for the Grinduro colour scheme. Then I sort of got carried away, as you can see by the photographs.
The generic Formula hub had given up the ghost by now. What better excuse to get some new wheels? I opted for a pair of custom built Next Cycling Xplor rims with Project 321 hubs, built by the very helpful and knowledgeable Jerry.
When I rebuilt it, the Slate looked and felt just like a new bike.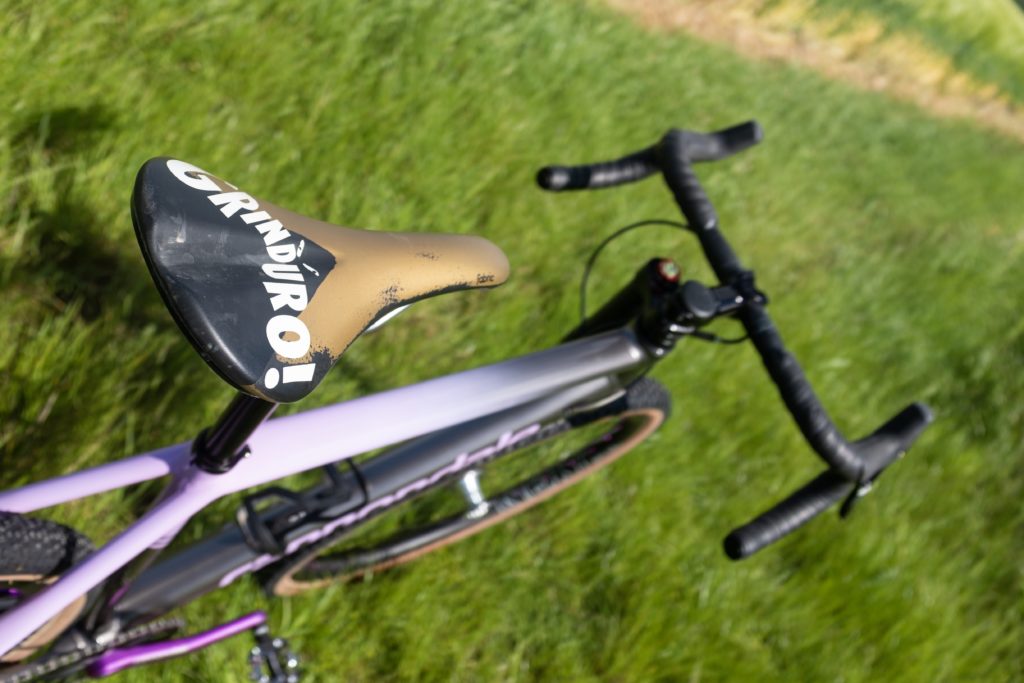 So what about the future?
The Slate is proving to be an ideal bike for gravel-bike enduros. Although it was withdrawn from the UK market in 2018, it is back for 2019. Maybe the Brits are beginning to 'get it' after all.
The Lefty Oliver fork is always a conversation starter, which always gives me the opportunity to sing the Slate's praises. For anyone who has not ridden a Lefty…it rides just like a normal fork and you do not even notice that you only have one leg!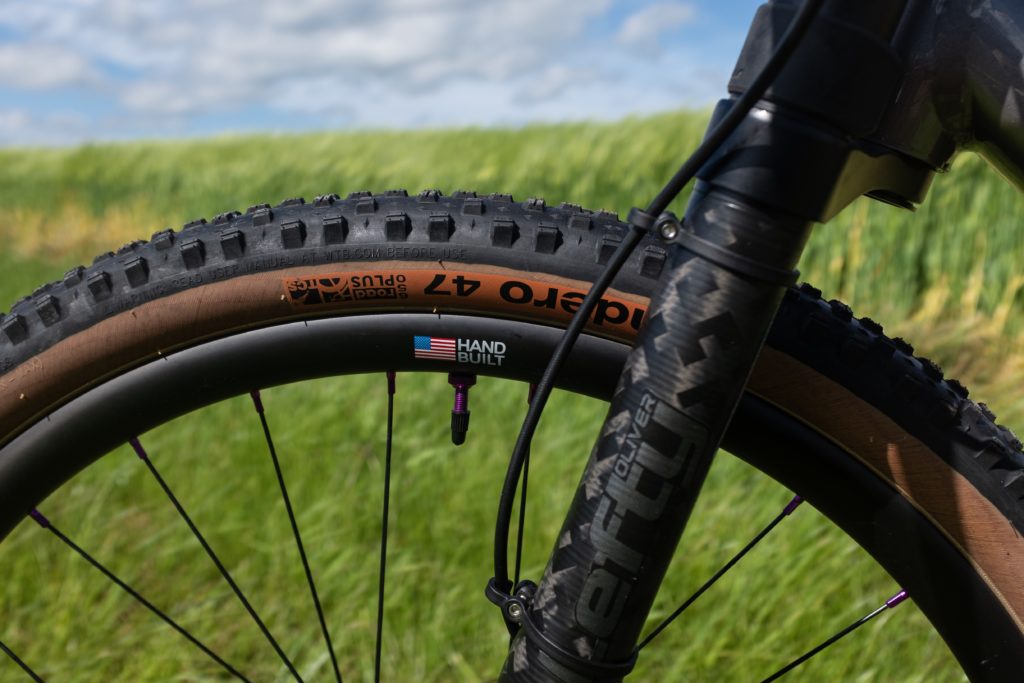 Ride it like you would a rigid fork and you will be surprised at just how fast you can cover the ground. The 30mm of travel irons out lumps and bumps that would normally slow you down. Forget it is there and simply be amazed at how fast you can go!
Maybe the biggest strength of this bike is that it is fun to ride.  That 'fun' element goes a long way to ensuring I will be riding this rather special Slate for a long time to come.
Last modified: 29th May 2019