The Background
Back in 2007, I had a yearning for a steel 29er. The bike I chose had to be good at short course XC, 12 and 24 hour races as well as being fun blasting round the local woods. It also had to be comfortable enough for long days in the saddle covering roads, bridleways and field boundaries and it had to be rigid. I have never really got on with hardtails, they just don't suit my riding style.
I prepared for a long search.  Steel 29ers were thin on the ground and demo bikes only ever seem to come in smaller sizes. Finding an  XL demo bike was as futile a quest then as now. Having said that, most 29ers of the time were aluminium anyway, with only the occasional carbon offering thrown in for variety. This wasn't going to be easy.
Eureka!
In the end, it was a case of sitting down with a cup of coffee, a packet of biscuits and trawling the net.
Very occasionally, you happen upon a bike that just looks "right" Experience has shown me that if something looks right, it probably is! The search for my new bike had been mercifully short as I happened upon the Singular Swift. Old school tubes, classic angles and designed around rigid forks. Nothing fancy or out of the ordinary, understated really. I had to have one.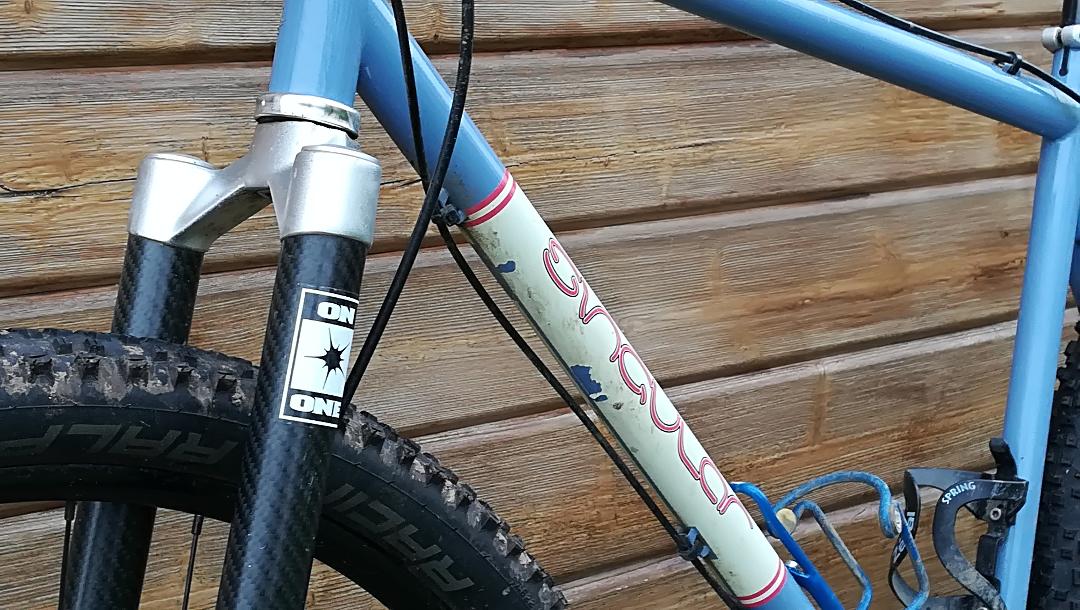 Ten years, and way over 10,000 off road miles later, Swifty hasn't changed much since the early days. Apart from swapping out the forks for some On One carbons, the normal consumables and a newer chainset, it is pretty much the same bike sitting in my shed now as ten years ago.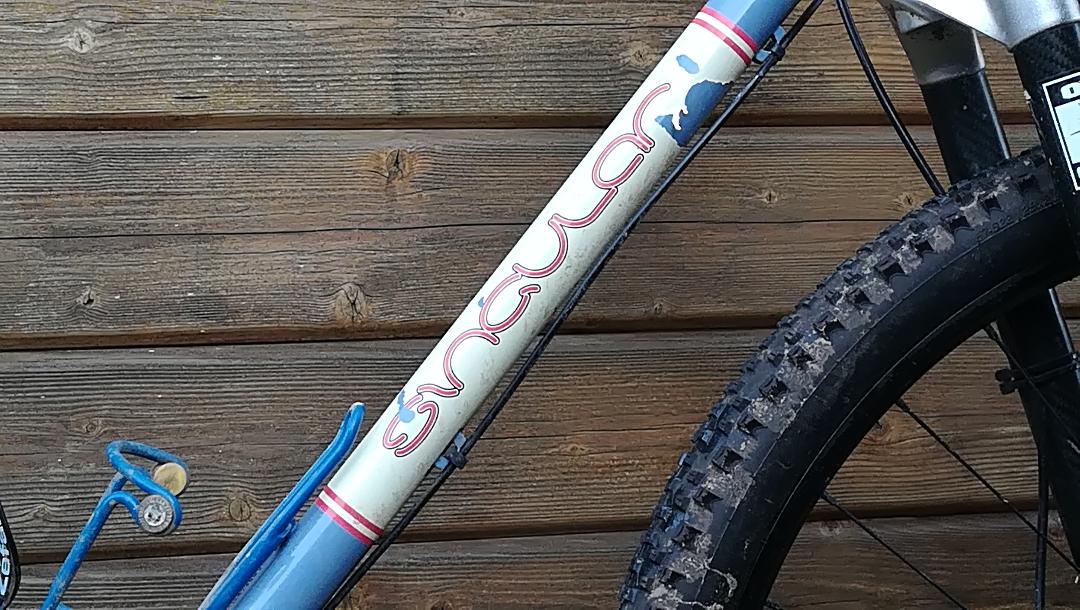 As you might expect, after so much riding, the old thing looks pretty tatty now. The paintwork is scratched and chipped. The finish is very 'matte' and the decals have all but flaked off.  It looks a bit of a mess and once the Mason Bokeh entered my life, Swifty was relegated to the back of the shed. I rode it recently, for old times sake, and remembered why it was once my favourite bike. The ride is sweet, it does everything I want a mountain bike to do. It is fast and responsive when you want it to be, but equally, it is exceptionally comfortable, particularly over long rides. It deserves a new lease of life. Enter my project for 2018 but, In the new iteration, it will have more of an 'adventure' slant.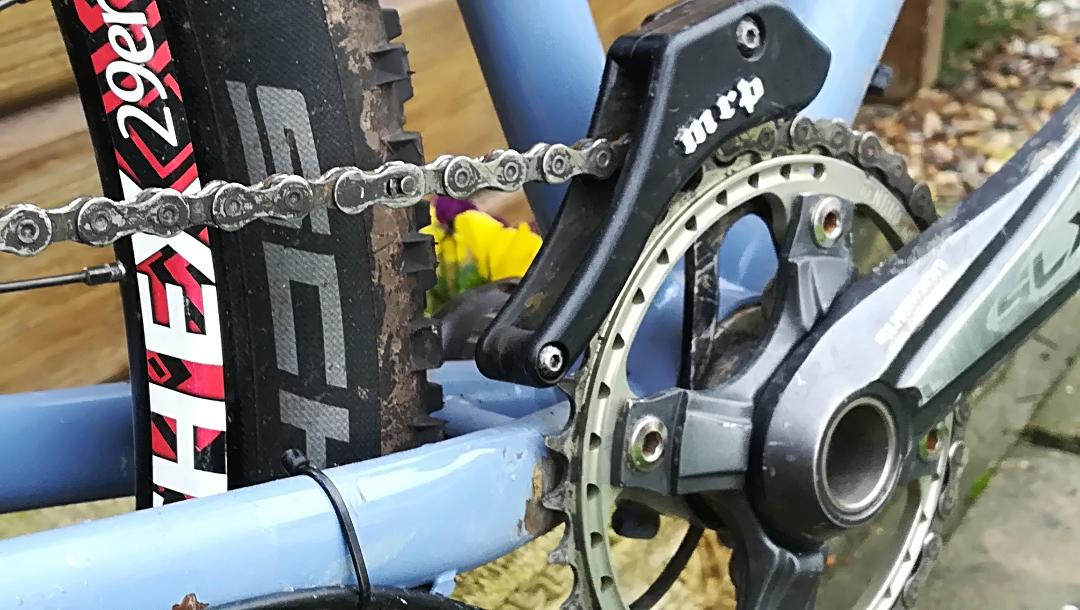 The Plan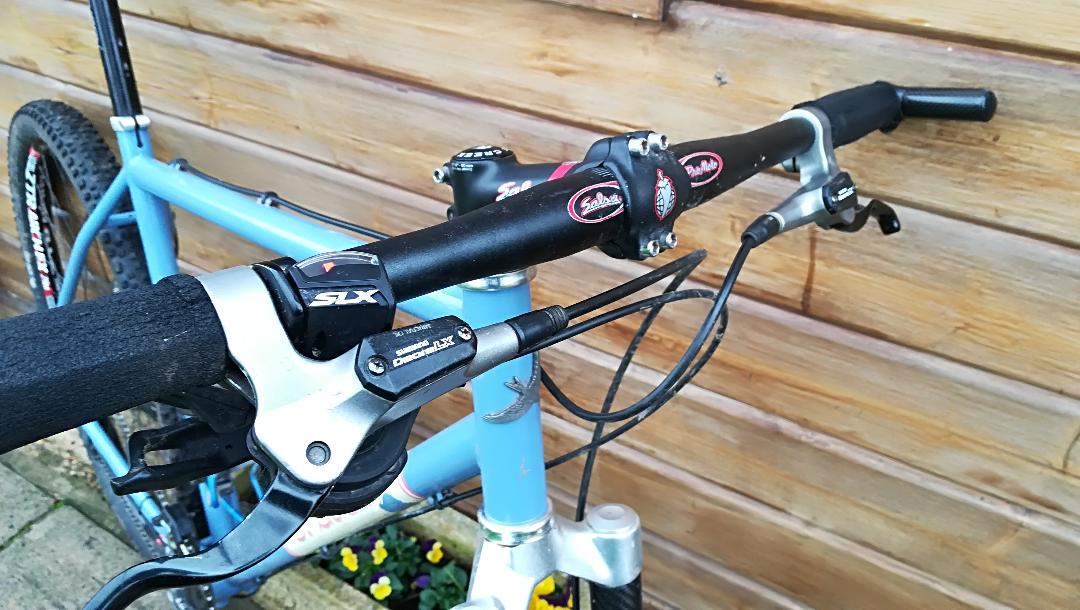 Over the next few months I want to get the frame stripped down, repainted and all the components refreshed. New brakes  are high on the list – the current ones were getting a bit long in the tooth when I put them on a (2002)  Cotic Soul for the inaugural (2004) Mountain Mayhem at Easton Park.  The rest of the parts are as worn and shabby as you might expect so I plan to bring it up to date.
The Fluffy Bits
Do I build it up with flat bars and bar ends again or use the Alpkit Love Mud, flared drop bars that are sitting in my shed?
I could reuse the old seatpost or upgrade it to carbon for a little more comfort. The Mason carbon post looks nice and is well priced so I may have to get one in.
A 1×11 drive train would be nice and maybe I'll ditch the chain guide for a thick/thin chainring.
Lots of choices. The first thing though, is to get the poor old thing stripped down.
Updates
This isn't going to be a project that happens overnight. I expect it to take a few months. If you are interested to see an old school mtb reborn as an adventure bike, watch this space!
Last modified: 2nd January 2018