What makes an archaeologist hang up his trowel and move into the world of cycling? This is one of the questions we asked Ben Sharp of Sharp Precision Wheels, who did just that.
After years of working in the UK and Middle East, Ben felt the need to learn a creative skill and swapped the dirt and dust of the dig, for the aesthetic sparseness of a wheel building workshop. Although his career development hasn't necessarily been a logical one, I can see an intellectual correlation between the two, not least because of the attention to detail required in both disciplines.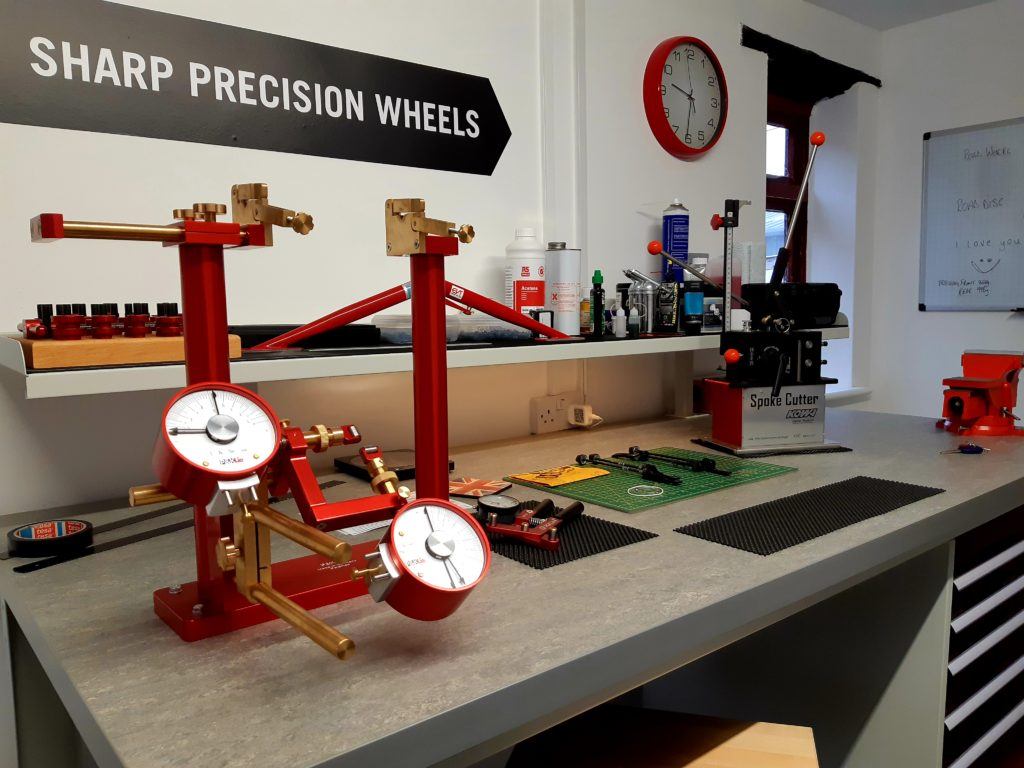 Ben describes himself as a master wheel builder. He spent five years working at Strada Wheels, progressing from novice to workshop manager. In this time, he gained a vast amount of experience building hundreds of wheels from a huge combination of components. And it shows. I have had many sets of custom wheels over the years. But I have never encountered such attention to detail and obvious pride in the job, as when I received a pair of wheels from Ben. I am a bit of an old cynic really but I was very impressed not only by the general presentation but by the individual touches. I am not sure everything was strictly necessary but it was just so professional. And that is the biggest compliment I can give.
The Wheel Building Process
That heading might be a little misleading as I know nothing about the technical minutiae or processes that go into creating a set of wheels. What I do know about, is how it feels from a customer's perspective.  Ben offered to send us a set of 'gravel' wheels to review and we agreed that I would get the full 'customer experience'. From the outset, I had the confidence that I was in the hands of someone who knew exactly what they were doing.
We ran through a more detailed set of preliminary questions than usual. I explained what I wanted to use the wheels for, the tyre sizes I intended to use, the pressures I usually ran (tubeless) as well as the normal weight and height details. Instead of getting an instant recommendation, Ben asked if he could think about the best combination of components first. I liked this, it made me feel that I really was getting a highly personalised and bespoke service.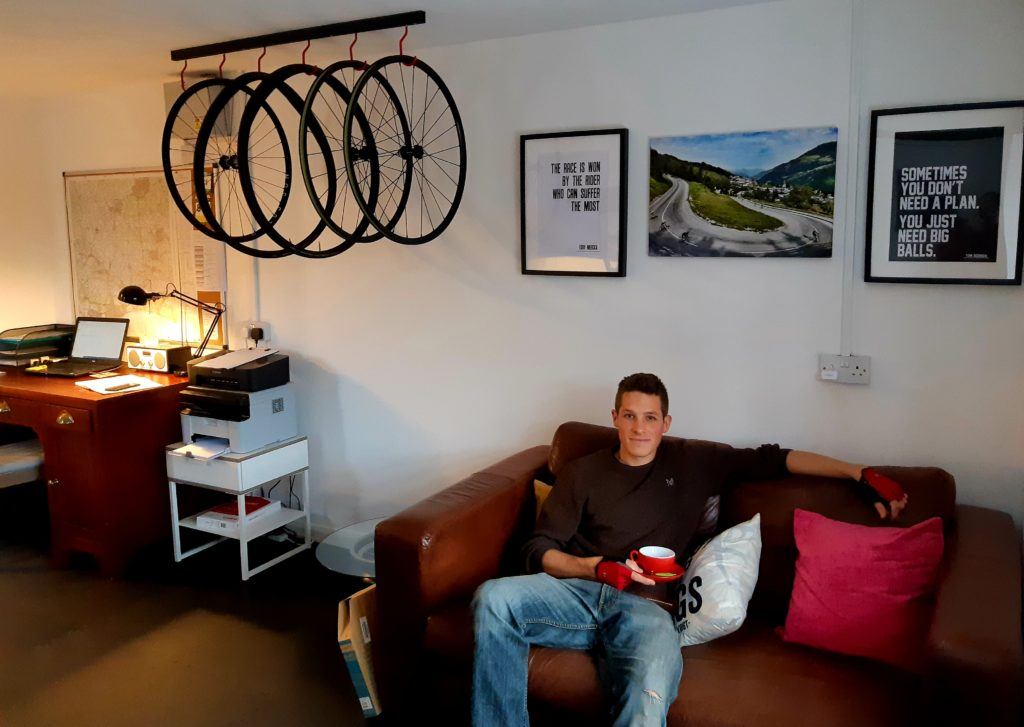 The wheels followed a few days later and as indicated elsewhere, the attention to detail was second to none. Each set of wheels comes with a "birth certificate". This is not only a nice touch but it enhances the professional approach. The document complements the initial questionnaire, confirms the build specifications and tolerances.
Other pointers to Ben's meticulous approach include the specially printed 'care' brochure and a little tub of grease to put on the freehub and rotor splines.
From a customer's perspective, I felt that I was in the hands of someone who is at the top of his game. I also liked the strong branding that runs through the whole package.
Why go for a custom wheelset?
Had he been a cyclist, George Orwell might have said "All wheels are equal, but some wheels are more equal than others."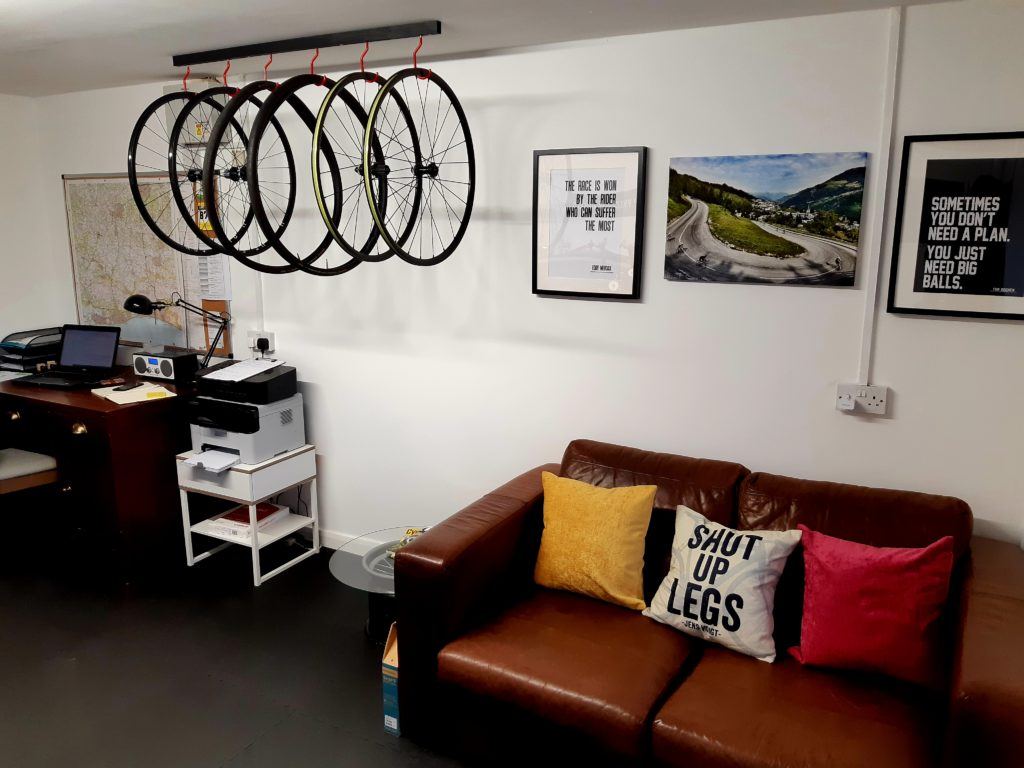 Experience has shown that there is a world of difference between an off the shelf wheelset and something built for you by a craftsman. Browsing the many online retailers, the sheer range of wheels is mind boggling. The associated marketing copy always implies they are the best wheels created by mankind. You will look cooler, go faster and beast all your mates if you buy these wheels but is it true? We know the answer is probably no but what can we do?
I recommend you forget the hype, concentrate on the important questions:
"Will these wheels give me the best balance between performance and durability over their expected lifespan"?
"Are the wheels I have in mind best suited to my weight and riding style?"
"Can they carry me over rough roads and trails without collapsing?"
"How long will they last?"
I contend that it is difficult to answer these questions with any degree of confidence if you buy a mass produced wheel. Practically every mass produced wheel I have ever bought has failed in one way or another. Cracked rims, popped spokes, rims going out of true and so it goes on. It doesn't seem to matter if it is a road, gravel or mountain bike wheel, they generally disappoint. What's worse is that any savings I might have made are offset by the fact that the wheels have to be sent to a proper wheel builder to put right.
It has been over ten years since I last bought any off the shelf wheels. My biggest problem however, has been finding a wheel builder in whom I have total confidence. Ben's  wheel building palmares is impressive and the wheels speak for themselves. For a bespoke and professional service combined with a high quality product, I recommend that you give Ben a try at Sharp Precision Wheels. Hey, you might even catch him out on his bike….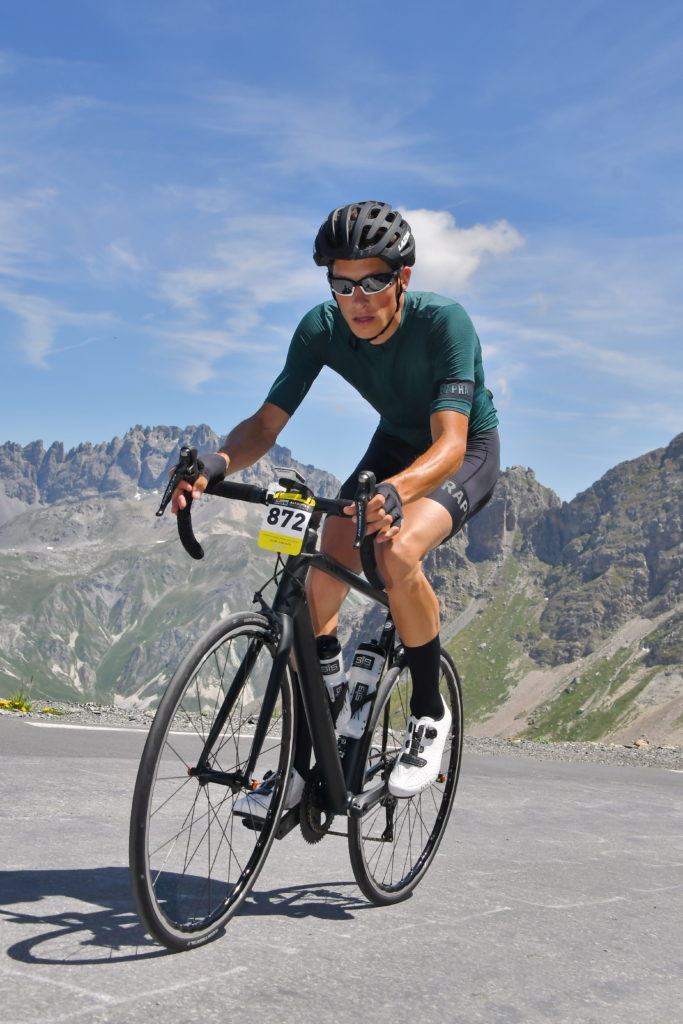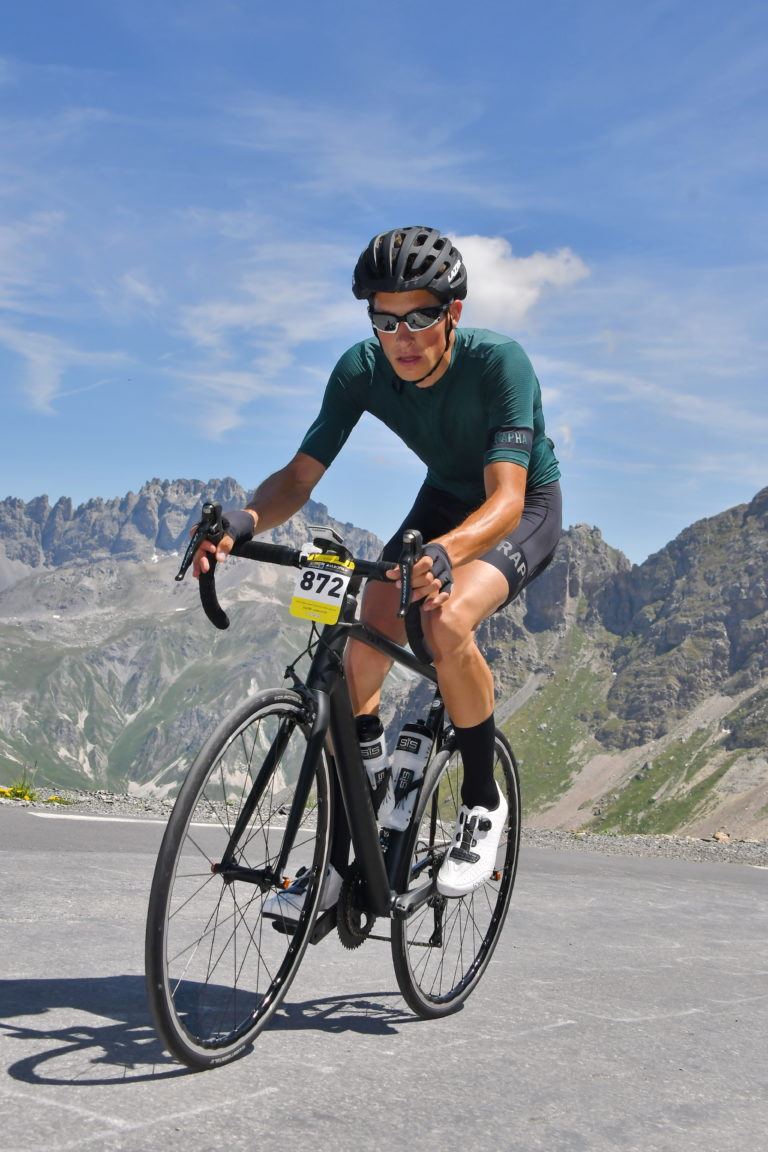 Watch out for our review on Ben's 'Gravel Wheels' soon.
Last modified: 3rd December 2018