Professional photographer and ADVNTR's gravel correspondent in the North-West Dan Monaghan (aka @cadence_images) was the inspiration behind our AUTMNL ADVNTR photography challenge this October, with his enviable enthusiasm about the changing seasons.
We caught up to chat about why autumn is his favourite season, why he's stoked about people getting involved and his top photography tips.
I think having a photo competition is a surprisingly good way to really make people think about their riding, where they might think 'well, I had to stop 'cos I saw a really good photo opportunity. And I'm thinking great, you've got a really good photo, but also, great, you've stopped. Take it all in. Have a look around. It's quite a useful little tool really.
That even comes down to little things like switching off your Garmin or putting it in your pocket, that's a big one I think… so that you're not clocking the miles or clocking the average speed. I ride with a club and I started off doing quite a lot of the off road stuff and saying to people, just come along. Just come along and do something different, we'll probably explore some places you've probably never been to before and we'll stop for a coffee, and we'll probably stop for a beer as well.
It's probably vastly different to what you're doing every Sunday on club runs but then I also have the caveat of saying 'look, we're gonna go slow, because it's different to what you're used to, but also because I just want to. And a lot of people really struggle with that, but equally a lot of people really love it. It's a really different experience when you're forced to slow down, look around, you might see something you like the look of down the road that you wouldn't normally see, and that's sparked a lot of interest, certainly in my club anyway.
View this post on Instagram
I've been having this conversation about heading into winter with a lot of people that I ride with, mostly roadies, quite a few really good mates that at this time of year really struggle, for all sorts of reasons. Don't get me wrong, I have days where I'm just not into it, it's not happening, but then shifting your focus a little bit is really important I think.
Part of it I think is that primarily we're a road cycling group, the vast majority of people hit the tarmac, so when things do start to shift, it's really hard to knock that back and refocus, especially if you're coming off the back of a good summer, where you've been out loads and maybe gotten a bit quicker, and often that's the difficulty. That shift in mentality is a big thing.
View this post on Instagram
Dan's top tips for autumnal photography
I know people will talk about 'the rules' and the rule of thirds, but I quite like breaking those rules and doing something a bit different… so look for a slightly different angle, maybe jump off the bike for a minute, get into the trees and get some kind of focal blur in the foreground that might add to your picture, rather than just a wide open shot.
Try different levels; drop down to the ground on your knees and you'll see something different, or shooting from the hip – certainly if you have a camera like my Sony with a flip screen on the back!
I'm also a massive fan of lead lines, so people that have something in their image that draws me in and pulls me through the photo, and often that's a trail or a track, that's what I look for when I'm shooting.
It's also subjective too, what you really like might not be for others, and that's one of the great things that I really like about photography.
View this post on Instagram
What have you enjoyed about the entries to AUTMNL ADVNTR so far?
It's been really great to see where people are, across the globe, and the different tones that are coming in, the different colour and light. I remember a few years ago someone told me that the light in the UK is really unique, in terms of shooting for photo and video, and the more I've shot across Europe, the more I've noticed that, even just across our country, what type of light and tones are coming into people's imagery.
Also the time of day people are getting out and riding, that's really interesting. I just love seeing that people are thinking about it, and stopping and taking a frame, or maybe even deliberately going out because they know there's some nice light that evening and they have a great idea for a photo. And of course the tones at the moment, seeing all the yellows and the auburns and the browns, I love that as well.
Head to Instagram and search for the tag #ADVNTR to view the entries so far.
Who do you look to for inspiration and admire for their photography?
Well, I've worked for years with Russ (@cyclingimages), and we started at a similar time. He's gone in a slightly different direction and I love seeing his work from the pro peloton, and the Grubers, Jered and Ashley, I worked with them on GBDURO, some of the angles and some of the things that they're doing are just beautiful. They've really come at it from a different point of view, which I love.
Do you know what, there's a huge amount of people at the moment who are doing lots of different things that catch my eye. Here's a list of people that I think are well worth looking at for inspiration.
Feeling inspired?
You've got until the end of October to get snapping and enter our AUTMNL ADVNTR photography challenge, by uploading your riding pics to Instagram and tagging #ADVNTR. Dan is one of the judges and will be joined by Samantha Saskia Dugon and Chris Hunter from ARAF.cc to pick the winners, and we've got some really ace prizes up for grabs too. For the full details and T&C's head to our AUTMNL ADVNTR page here.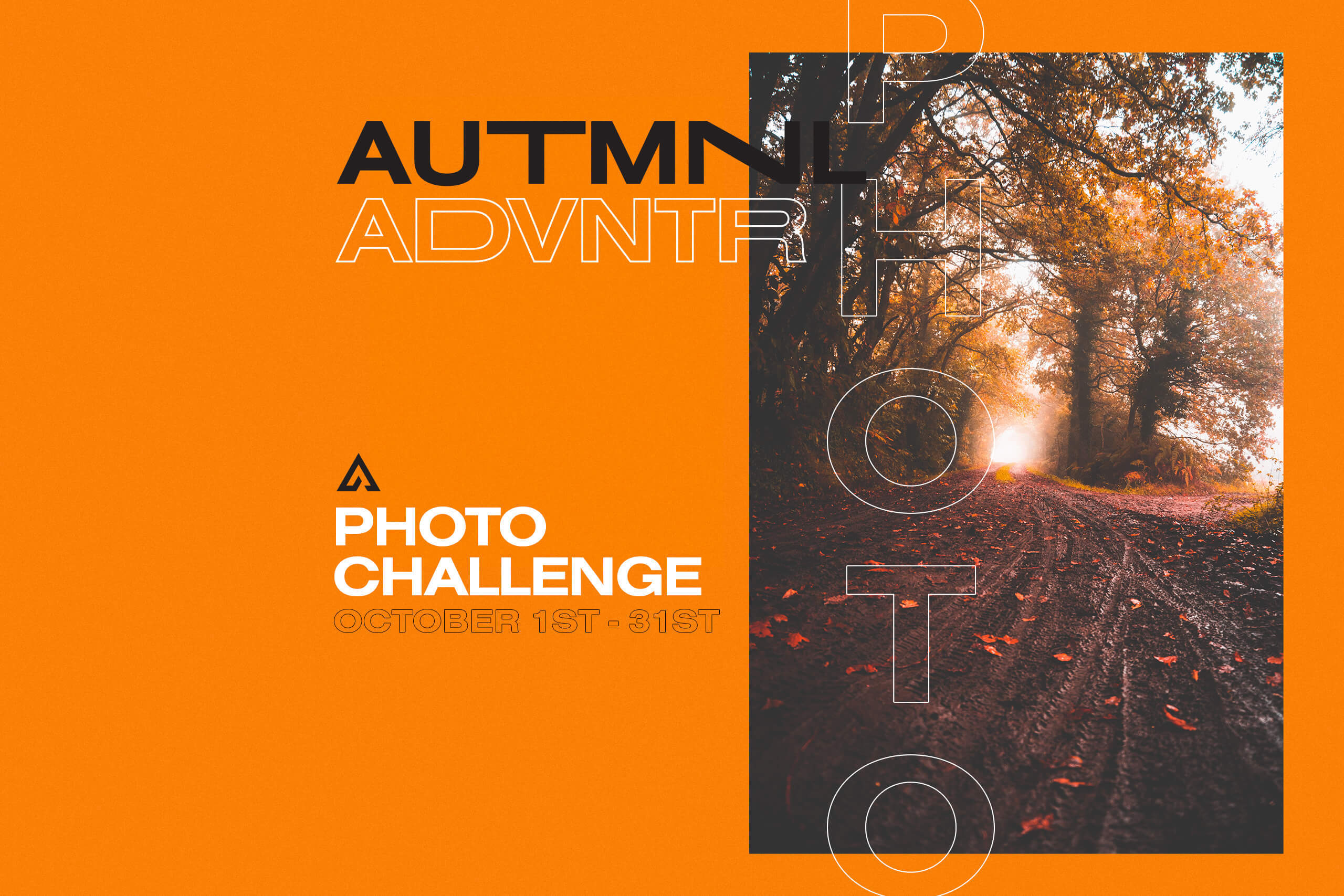 Last modified: 9th October 2020