Getting excited about bar tape isn't easy, unless you've some perverse obsession about the stuff… Unlike most traditional cork based tapes or indeed the newer silicone ones, ODI have made their Performance Bar Tape from a super soft and tacky elastomer material.
Easy fitting?
Wrapping the bars was OK but it was not the easiest tape to get a good finish with.
The tape has a degree of stretch to it and as it is naturally tacky, easily sticks to itself. This helps prevent it unravelling at the worst possible moment during installation! It is worth noting however, that the tape is quite stiff and can feel little inflexible. Wrapping it around tight corners can prove tricky and getting it just right can be time consuming. It is worth the effort to get the finish spot on however.
By varying tension as you wrap the tape, you can build in a degree of cushioning in selected places. I know John likes the tops of his bars to be cushioned and is happy to have the drops quite 'thin'.  Personally I like my tape to be a bit on the thinner side all over, so I wrap it a little tighter. Still, the option for a thicker finish is there if you want it, which is a good thing.
Oh yes, the ODI tape is reusable which is always welcome.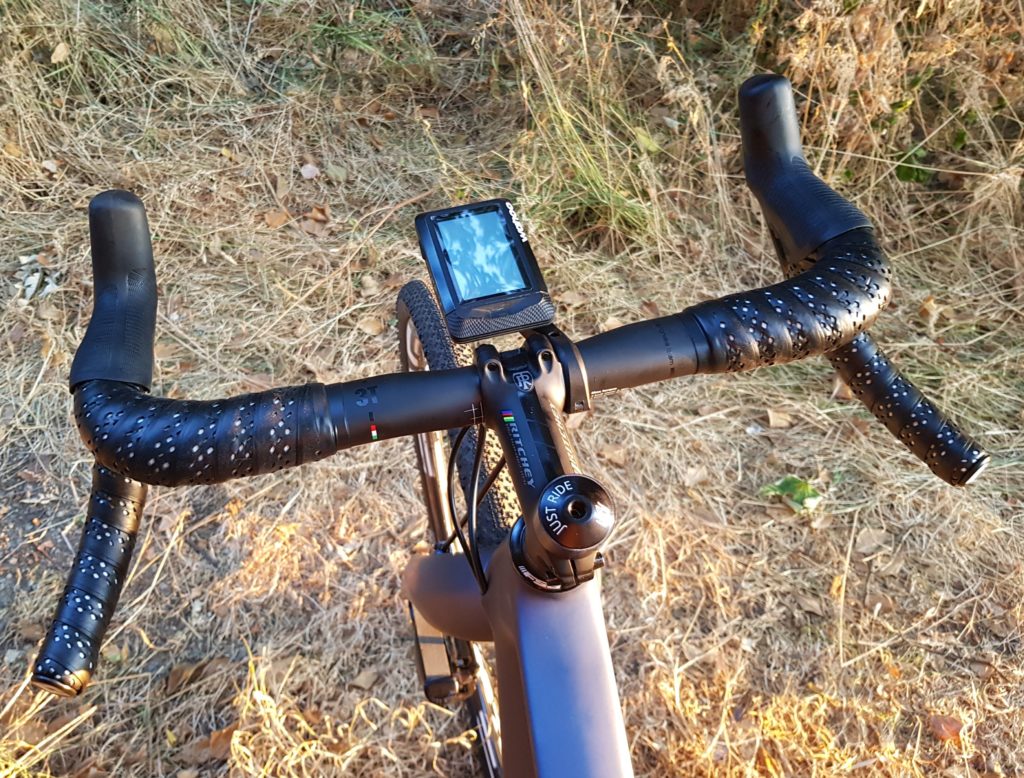 In use…
I'm a serial glove wearer, but the ODI tape is so comfortable that I've resorted to going 'sans glove' throughout the summer.
The tape is very tactile and grippy, even in the wet.  I have certainly never had an issue with my hands slipping.  It is also surprisingly easy to keep clean. The black version on test has small perforations with a white backing that was always going to end up a filthy shade of brown. To my surprise  any build up of dust or grime has cleaned up perfectly with just a dab from a wet sponge. Despite a lot of use, it still looks as good as new.
The tacky elastomeric surface layer is backed up by two additional shock absorbing layers, each with a different density, to reduce vibration. After riding along rough bridleways and back lanes, I can confirm that the extra padding does help reduce wrist fatigue and discomfort. Is it more effective than simply double wrapping a traditional cork bar tape? In a word…yes!
Verdict
The ODI Performance Bar Tape is not quite as easy to fit as the Lizard Skins DSP, but it is much better wearing and has stood up better to off-road abuse – brushing hedgerows and brambles etc. The extra comfort provided by the padding is excellent for long distance gravel grinding and it is super grippy even when wet.
Last modified: 6th September 2018