The Explore collection
Rapha have announced the release of their new Explore collection, an extension of the existing Brevet range for 2019. Designed and tested with input from Transcontinental race winning riders, the collection will feature:
An insulated down jacket,
Winter cargo tights and
Waterproof bike packs.
A new range of clothing is unsurprising but news of an integrated sleeping bag/ down jacket sleep system is certainly something to look out for!
The Rapha Explore collection will go on sale in October, not long now…
Rapha Outskirts 2
Rapha's recent Outskirts movie gave a candid look at the journey taken by four friends riding the legendary Route 66 from Chicago to LA. The team are back for Outskirts II, and this time they'll be tackling the Trans-Labrador Highway in Canada. The route description of "There's nothing there. No towns, no villages, nothing at all."  will quicken the pulse of any red blooded, long distance, rider.
A quick look on Wikipedia tells us the Highway is 700+ miles of gravel. It sounds right up our street! You'll have to wait until November to watch the movie though, so make a note in your diary!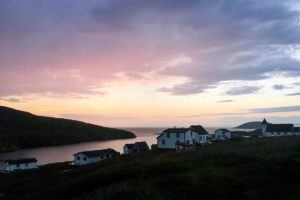 For more information, visit rapha.cc
Last modified: 17th September 2018