What a time to launch a new bike brand! Virus pandemic or not, for FUSTLE there's absolutely no fuss given. The Northern Ireland upstart launched its first bike the Causeway GR1, an aluminium gravel bike with MTB pedigree.
Who or what is FUSTLE?
Before we look at the bike, let's first take a look at who is behind the brand. Unlike many small, direct to consumer bike brands we've seen emerge on the scene in recent years, FUSTLE is led by experience. Alastair Beckett may not be a name you recognise, but there's high chance you've seen some of his work. Nukeproof Digger? There you go, that's some of Alastair's handiwork.
Having over a decade of product design experience developing brands like Nukeproof, Forbidden Bike Company, Privateer Bikes among others, FUSTLE has hit the ground running.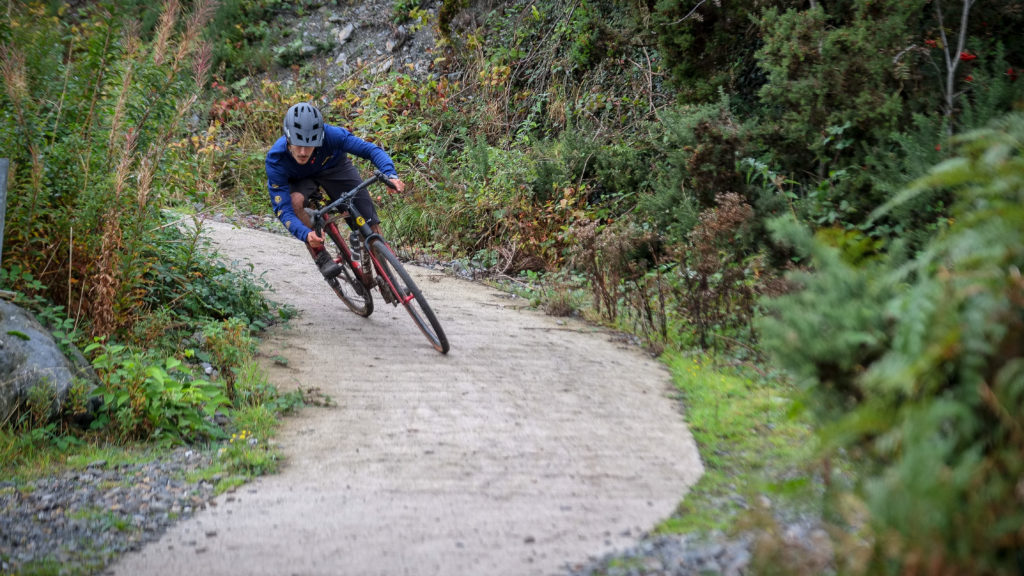 Taking the Road out of Gravel
The Causeway GR1 is the result of 20 years riding MTB and 2 years graft at the drawing board. A keen mountain biker who found his bike time limited after becoming a parent, gravel bikes stirred Alastair's interest. Suddenly he could enjoy riding off road without the hassle of packing up to drive to the mountains.
What didn't appeal was the road bike bias of the designs available on the market. "The options were really quite limited based on what I wanted from a do it all drop bar bike". This prompted Alastair to start piecing together what would become the Causeway GR1.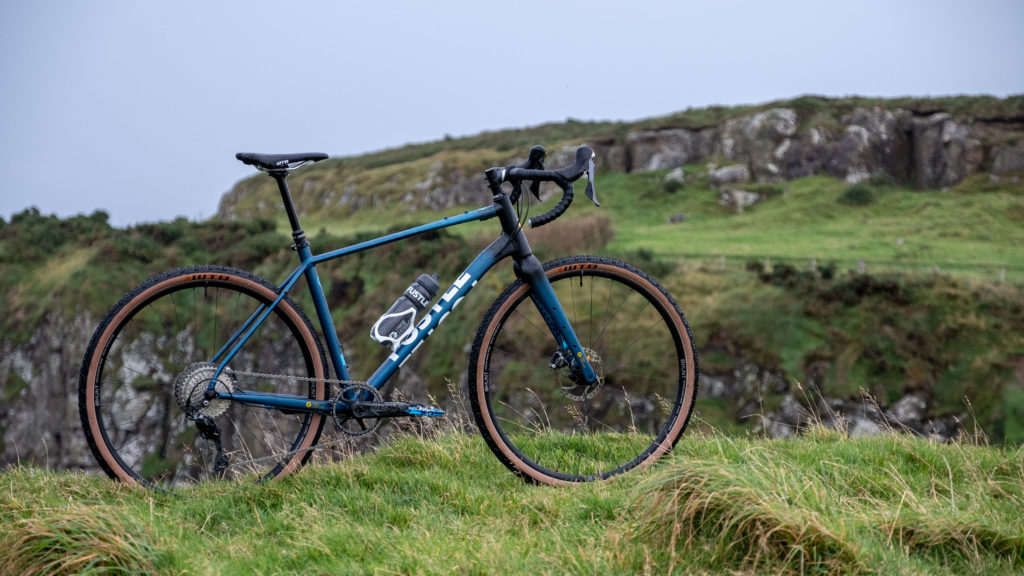 FUSTLE Causeway GR1
24 months of sketching, planning and rethinking the rulebook, the Causeway GR1 is ready. An aluminium Gravel/Adventure frame with full carbon fork, it is targeted at riders looking for a drop bar bike with MTB pedigree.
FUSTLE Causeway GR1 features
6061 Aluminium frame, (tested to ISO 4210 MTB Certification)
Full UD Carbon Fork and Steerer
12x142mm and 12x100mm axle spacing
Dropped Top Tube for dropper-post compatibility
Internal Cable routing and dropper post routing
31.6mm Seat post diameter
Tyre clearance for 700x50mm (650x 2.1")
Longer front centre frames for use with shorter stem
Unlike most gravel bikes which are built to road bike standards, FUSTLE test this 6061 aluminium frame to ISO 4210 MTB Certification. The frame features a longer front centre with geometry optimised for use with a shorter stem. The Causeway GR1 is slacker than many gravel bikes, the 69′ head angle promoting a playful handling nature, encouraging more confidence on steep descents.
As a further nod towards MTB knowhow, the frame features a dropped top tube for lower standover height and full internal cable routing for dropper post compatibility.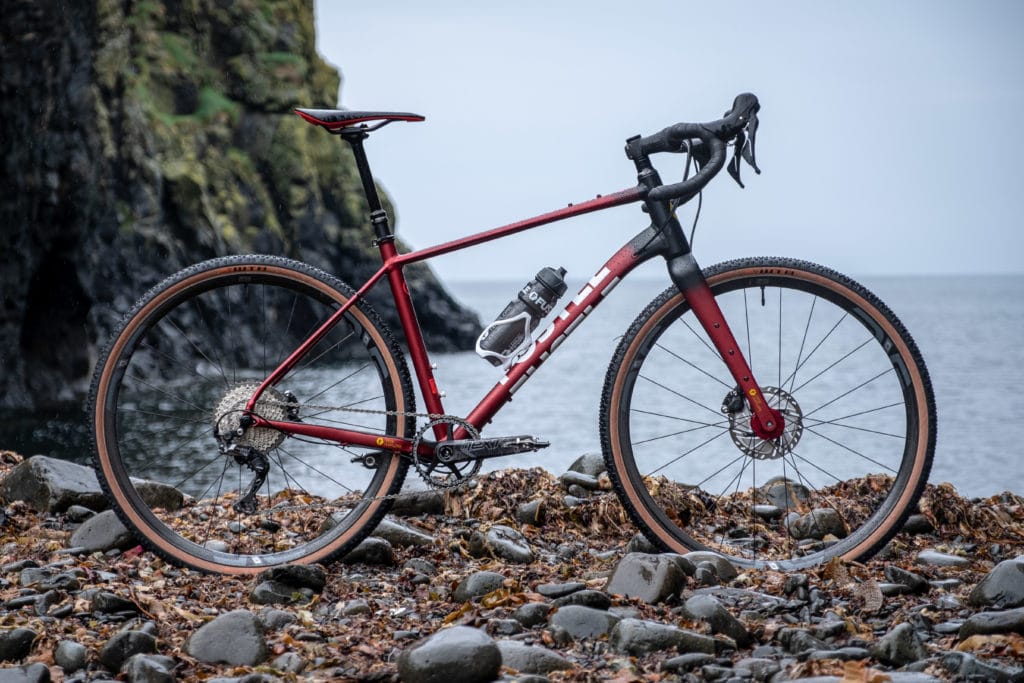 Adventure Ready
More than just a drop bar MTB, the FUSTLE Causeway GR1 ticks all the boxes for day long adventures. The full carbon fork has all the mounting points that we've come to expect on a 2020 model gravel bike.
The top tube has the necessary mounts for a top tube bag and the frame will take two bottle cages inside the main triangle and a third on the downtube.
Elsewhere the Causeway has all the accoutrements you'd expect of a modern design. 12×100 and 12×142 axle space, flat-mount brake mounts and full mudguard mounts. The rear of which features a removable mount on the seat stays for a super clean look if guards are not your thing.
Tyre clearance is always a hot topic and the Causeway GR1 delivers some good numbers: 700x50mm and 650×2.1″ should leave little room for criticism. The only aspect of the frame that caused unease when we read the spec sheet was the pressfit bottom bracket.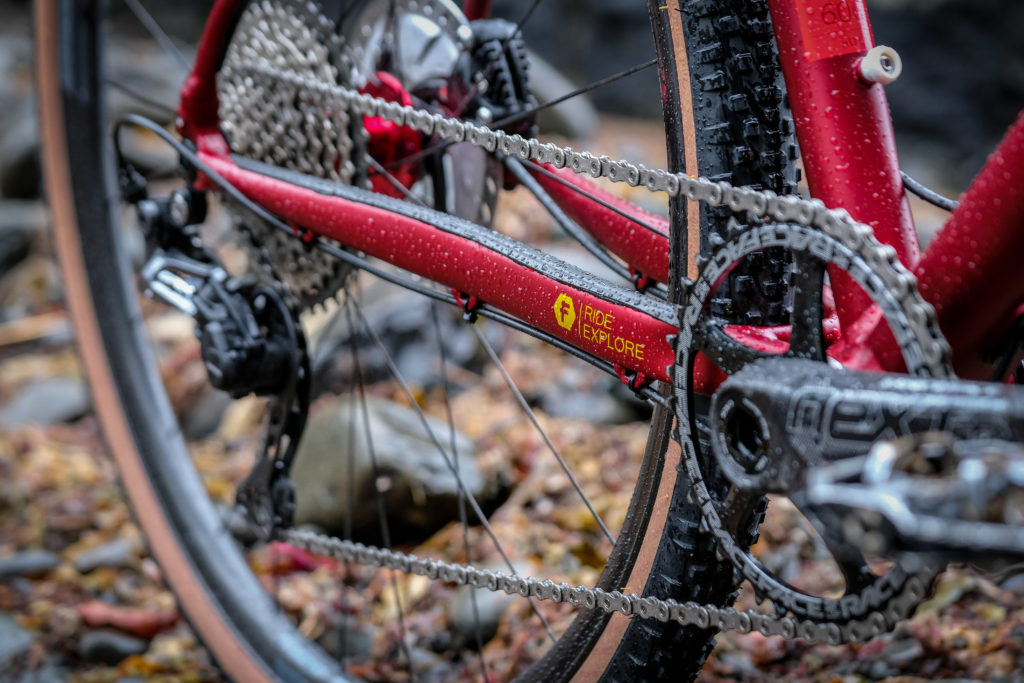 Pricing & Availability
The FUSTLE Causeway GR1 is available direct from the brand on their new website www.ridefustle.com and is available both as a frame only and a range of full-build options.
Three sizes are available initially: SM/MD, MD/LG, LG/XL with XS/SM arriving September 2020. And as stealth black is so overdone, you can choose from blue, red or green colour options.
Frames start at £849 with a range of chassis kits (bars, posts n' stems) to choose from. Full build options start at £1,999.99 for a Shimano GRX RX600 build with WTB SpeedTerra wheelset. You can pick and choose from a range of components from brand favourites like WTB and PRO. Wheel upgrades from Shimano, HUNT and DT Swiss can also be selected. ENVE is also an option if you really want to harm your flexible friend.
We're hoping to get our mitts on a FUSTLE Causeway GR1 later in the year for a full test.
Last modified: 31st March 2020