Throwing another convenient luggage focused hat into the game, Tailfin have now released the Mini Cage.
This Mini Cage from Tailfin is a diminutive version of their already released Cargo Cage range, stripped down to essentially be as practical as a large cage with the concave design and integrated strap guides in order to hold gear securely, while reducing the amount of material used overall.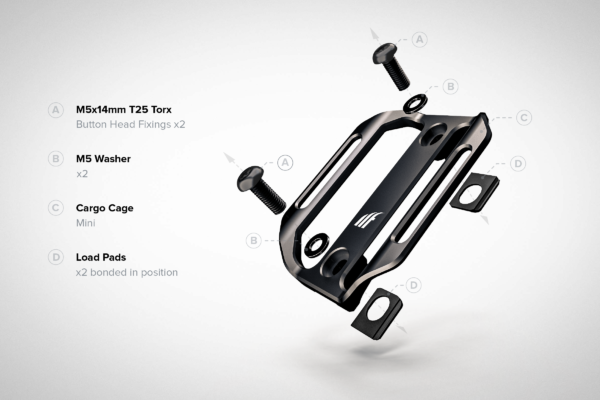 Its Low profile is ideal for carrying gear or bottles in as stable a fashion as possible and has the benefit of being CNC machined from 7075-T6 aluminium, the machining process and the design of the cage has been pretty neatly considered to offer a clean look full of chamfered edges in order to avoid sharp points where bags or tubes might get damaged. The incredibly high grade of aluminum which is lighter and stronger than others is going to provide a longer lifetime than some other materials and processes than other systems Tailfin states, and the logic seems sound.
The design features don't stop at the CNC level though, on the reverse of the cage a V-shaped profile on the pads which meet the frame ensure a firm base meets the tubing, offering extra support and ensuring flex around the bolt and mount point are minimised; also distributing shock and vibrations evenly when hitting rough stuff or carrying larger loads. These pads are of course utilised for a good fit and work with the standard two-bolt spacing, where the holes on the cage are ovalised to make tweaks that little bit easier if working around other fasteners or cable and hoses on the tubes around the cage.
Certainly a handy bit of kit and the size is going to be ideal to throw on smaller loads like tube and repair kits along with those sometimes awkward bits that dont justify a full cage or bag worth of stowage, also great for bottles when paired up with a Good 'Ol Voile strap.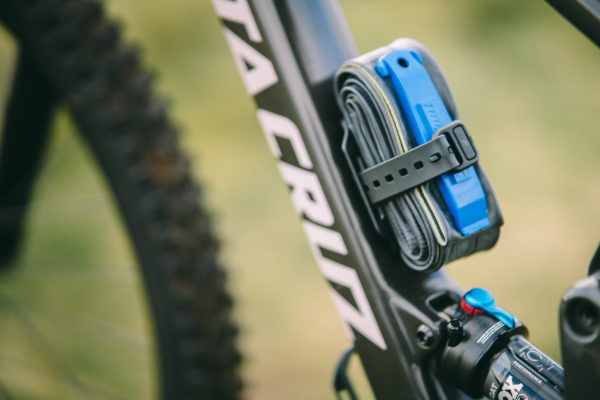 These have hit the Tailfin shop today and retail at £20 (€25)
The Numbers –
Dimensions :
Height: 87mm
Width: 72mm
Depth: 17mm
Weight: 37.6 grams (inc. mounting hardware)
Colour: Tailfin Black
Last modified: 25th November 2021