This week, Manchester-based all natural energy start up Outdoor Provisions launched their second offering, almond nut butters.
Luke and Christian, the duo also responsible for the fantastic Second City Divide bikepacking route, launched the business in 2019 to not only produce delicious snacks for use outdoors, but challenge the status quo of single-use plastics in sports nutrition and other potentially damaging practices that don't exactly go hand in hand with protecting the Great Outdoors that we all know and love.
Here, founders Luke and Christian explain more about their ethos in their glorious backyard of the Peak District.
Outdoor Provisions – Shifting the Needle
from
Outdoor Provisions
on
Vimeo
.
All natural energy nut butters
Besides their massively popular energy bars, available in four different flavours as a nod to four of the UK's National Parks, this week Outdoor Provisions have launched their all natural energy nut butters, in two flavours.
We were lucky to try some samples a few months back, and can confirm that these are absolutely divine! Picking a favourite, however, is much harder to do…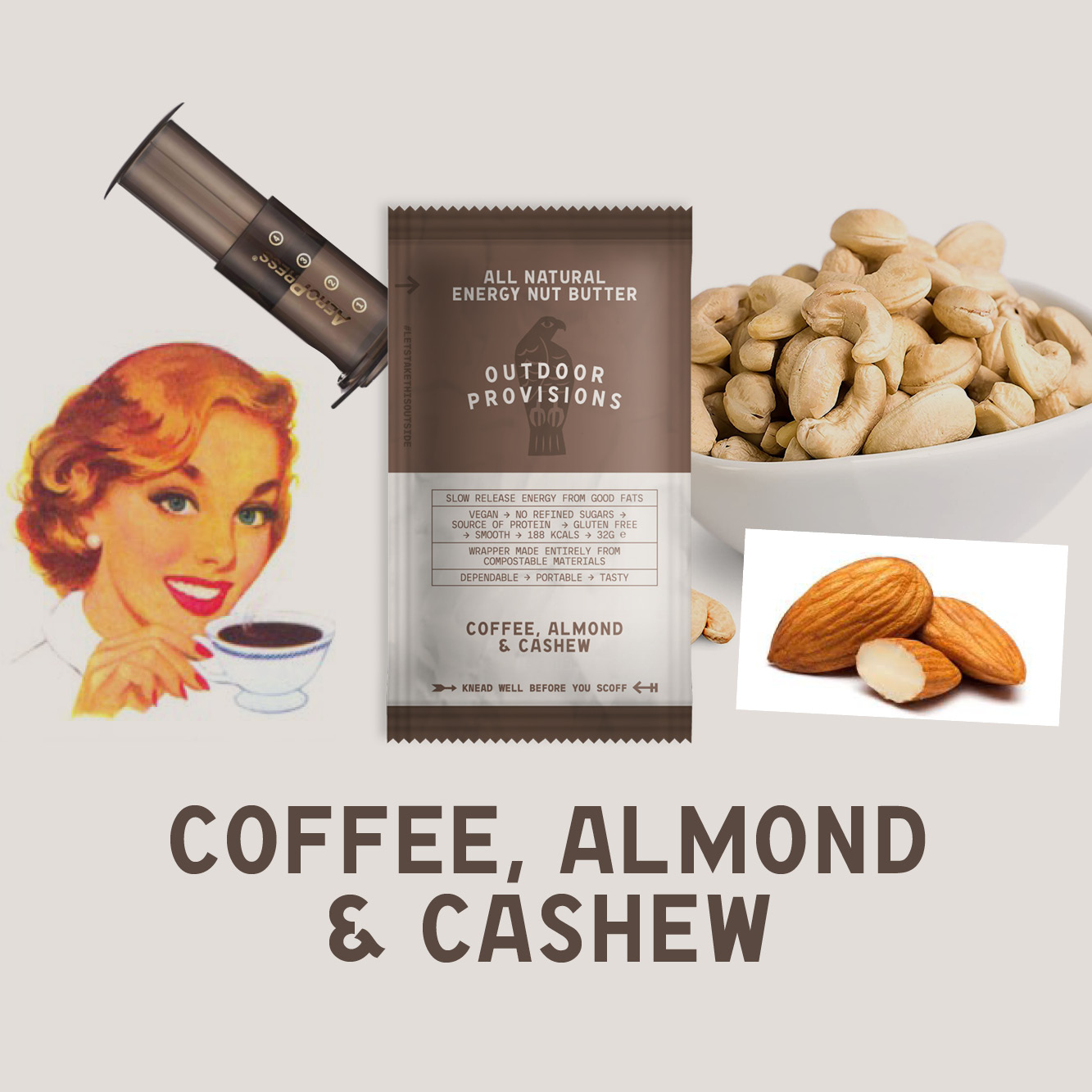 First up, the crushed coffee bean edition, with a blend of almonds and cashews. What a zing! The fragments of roasted bean give a little crunch to the otherwise smooth nut butter, while the taste is not too overpowering, but leaves a great aftertaste. The beans in question? Red Bank Mountain Rescue coffee beans.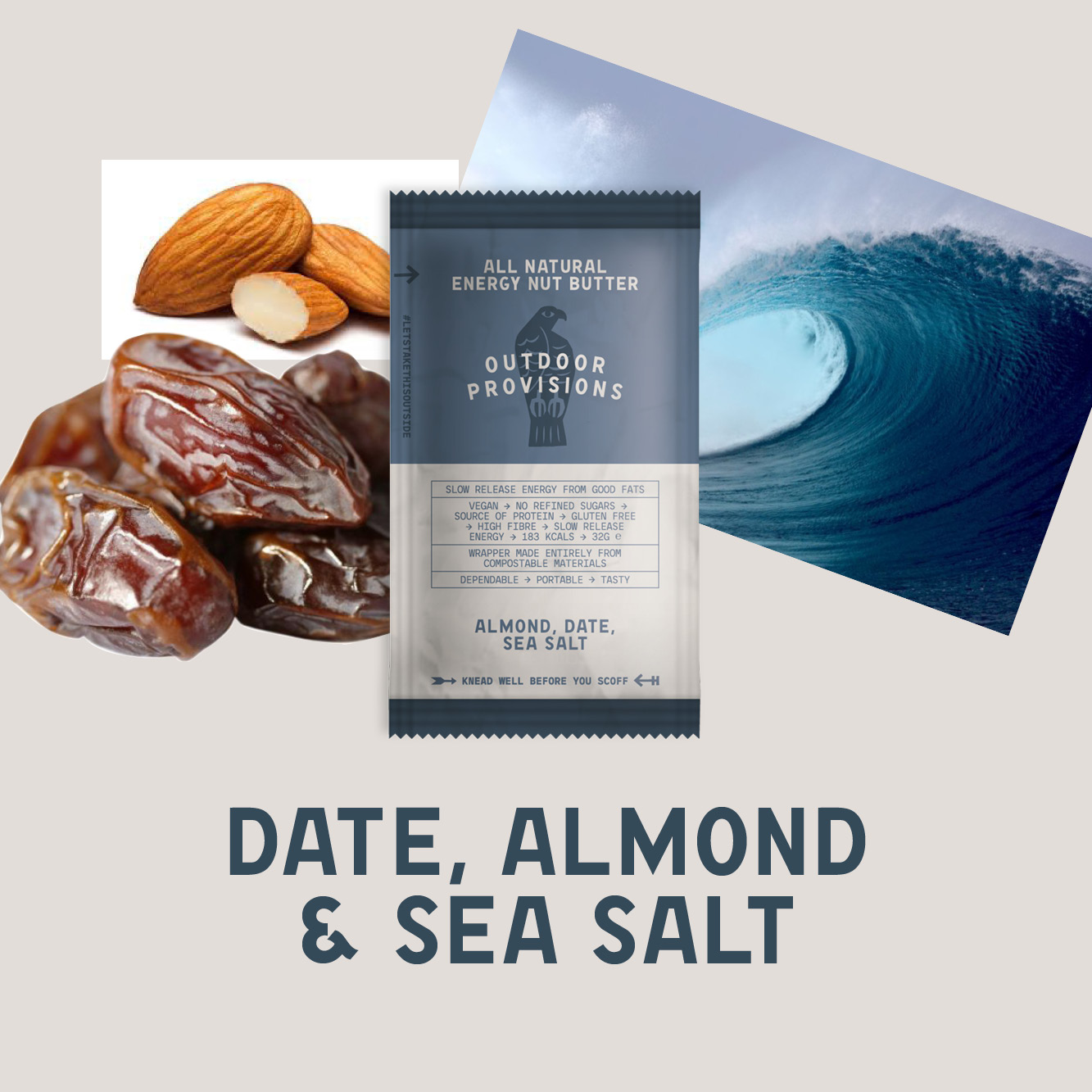 The second flavour is a tongue-tingling salty almond butter. Think posh chocolate with sea salt and you're about halfway there. Again, it's a smooth nut butter and we anticipate one that'll be especially good on those hot and sweaty summer days where something a bit more savoury is fancied.
Snack or meal?
Just like the rest of the range, the all new nut butters are wrapped in compostable packaging, vegan and contain no refined sugars or gluten. How you eat then is up to you: neck it neat, spread on toast, stir into porridge, smear onto fruit or top a bar for a double whammy energy hit!
On the bike, I really like these straight from the packet, which remind me of the good old days of touring Europe and sneaking out a few extra peanut butter rations from breakfast buffets for a slow release energy burn on the bike. There again, I can also see them being ace for bikepacking as a way to spice up breakfast or a pudding. The guys at Outdoor Provisions even suggested on noodles, but for me that's a step too far!
Get your hands on some
The new nut butters are now available on the Outdoor Provisions site, retailing at £15 per ten 32g sachets, either in single or mixed flavour options.
Last modified: 20th January 2021