See through
Part of the Muc-Off Rider Care range, the 'Helmet, Visor and Goggle Cleaning kit' is quite a simple product. It comprises a small bottle of lens cleaning fluid, a micro fibre cloth and a nylon bag to store it all in.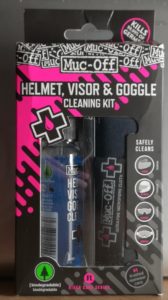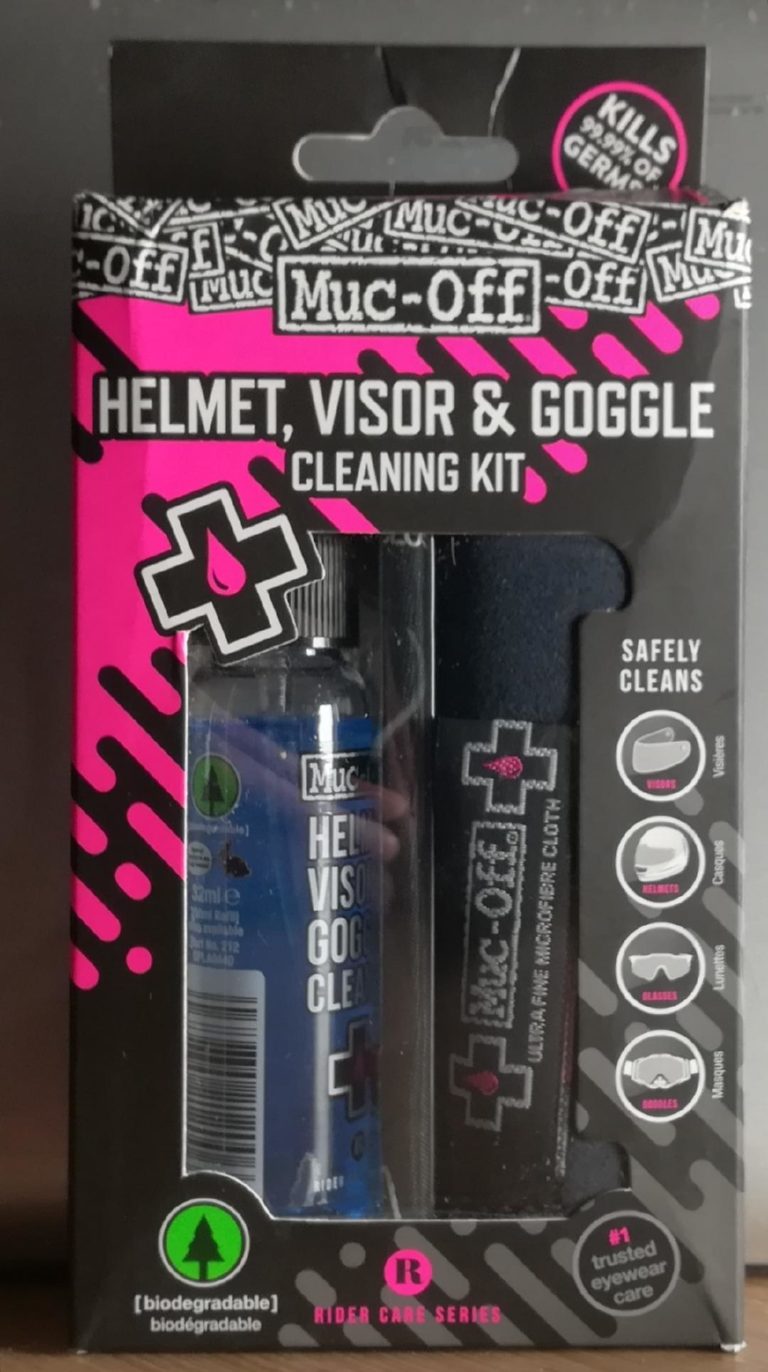 Smeared or salt encrusted lenses are hateful things and I always try to ensure my glasses are nice and clean before I head out on the bike. I generally use run of the mill  (glasses) cleaning fluid which does a decent enough job. Unless you wear glasses full time though, you are unlikely to have a bottle or two around the house. If so, then this little ensemble from Muc-Off is a good idea. Not least because you can keep everything together in a little bag and nothing should go missing.
Conclusion
At £12.99, the kit is a little expensive and I certainly wouldn't want to waste the fluid on cleaning a helmet! A quick search online will yield results for similar products that are cheaper and just as effective. If you buy the cleaning fluid alone though, it is competitively priced
The micro fibre cloth is quite robust and combined with the fluid, I get consistently decent results.
"The Visor Lens & Goggle Cleaner has been formulated using pH neutral soaps and de-ionised water as recommended by many helmet manufacturers and it's safe to use on all lens materials. It's basically a very safe formula specifically design for use on glasses and goggles."
I keep the little bag along with my (cycling) glasses so I know where it is before every ride. Not only do my glasses stay nice and clean, having my own supply of cleaning fluid means I don't get into trouble for using the regular glasses cleaner and not putting it back in the right place!
Last modified: 14th March 2019