BiViBikes: In the beginning
From a evolutionary perspective, being nimble is a real advantage. And within the cycle industry, you have to be small to be nimble. If you can be innovative and still react to changing trends, your business will have a real chance of success. This is why so many micro businesses appear when there is a new game in town.
Within this maelstrom of development however, you need to do something different, something special, to stand out from the crowd.  This is where BiViBIKES enter the fray. Unlike many nascent firms, BiViBIKES already has a long and established pedigree, and this piqued our interest.  So, we met up with Fraser Barsby, the brains behind the range, to find out more.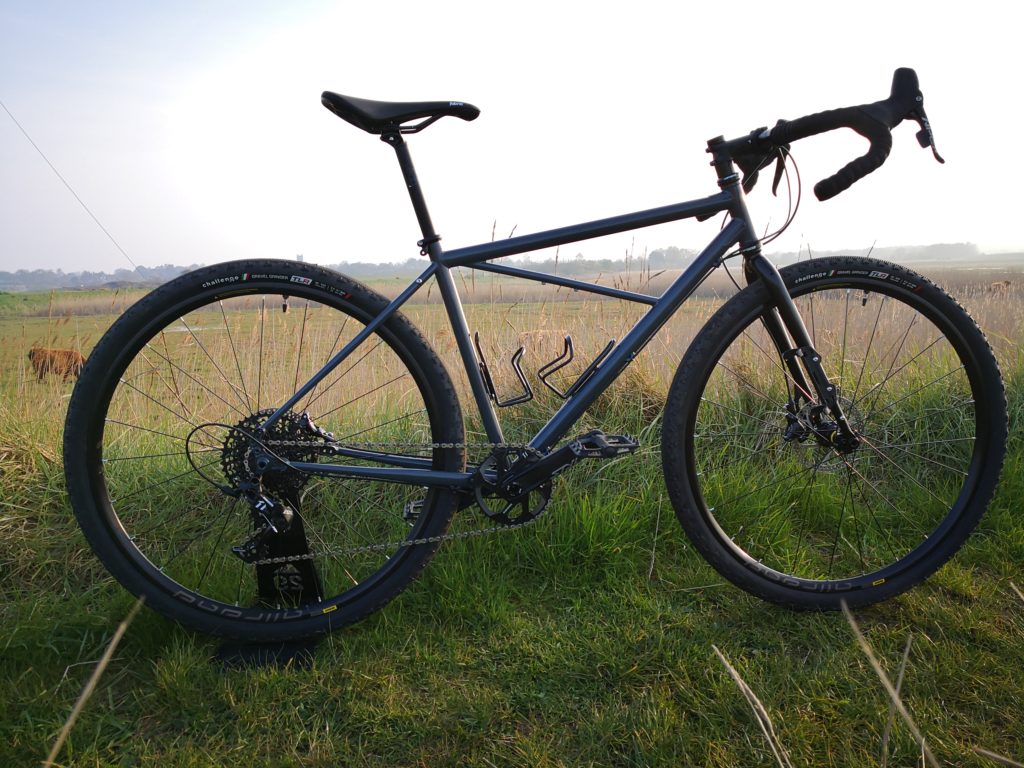 Moving on
Fraser started his career at Ison Distribution, helping launch the Identiti and Halo Wheels brands. After a while he struck out on his own with 24Seven bikes and forged a reputation for creating strong, reliable and affordable machines. By 2007, and with a young family, Fraser realised that he had outgrown the Dirt Jump and Downhill scene and moved on. That's not to say he swapped his bikes for a pipe and slippers. Instead of building aggro bikes, he started building burly Land Rover Defender conversions designed for overland trips across Africa!
Getting back in the saddle
If cycling is in your blood, you will eventually succumb to its siren call, and so it was with Fraser.
"I'd sold on all bar one of my bikes, a 90's Kona Kīlauea. I wanted to incorporate the feel of the Kona into a drop-bar bike"
From this germ of an idea, the BiViBIKES Bunker prototype was born. He got back in touch with the frame builders he had used on his earlier projects, who were only too pleased to get on board. From there, he has not looked back. As with the Dirt-Jump bikes, the Bunker uses Japanese Sanko steel tubing, albeit with gauges and butting more suited to a Gravel Bike.
The frame was designed to be stable, but not at the expense of lively handling, and a higher bottom bracket was incorporated for rougher trails. The ubiquitous 12mm thru-axles were a given, less so is the use of gussets at the high-stress areas around the head-tube junction.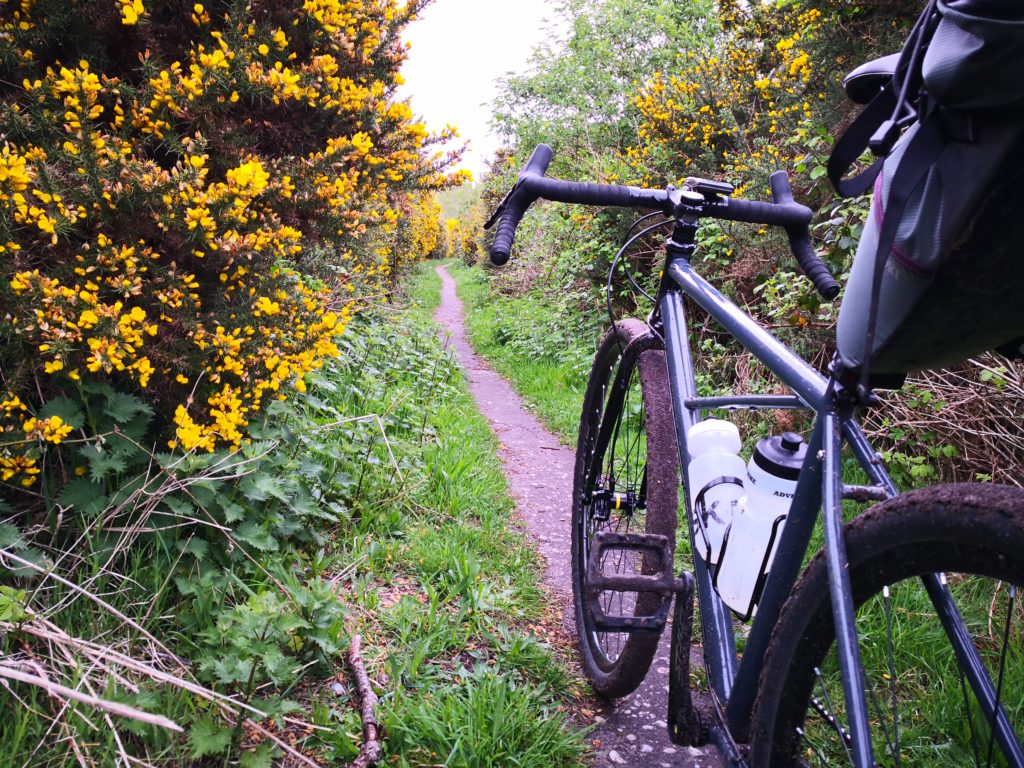 Oh, that's what it's for!
The elephant in the room is the extra tube in the front triangle. Look closely at what seem to be an additional set of bottle bosses. Fraser explained "I've seen a number of bikes where a fully packed, full-size frame bag can bulge and interfere with your pedalling. This design allows the use of modular bolt in luggage that will help reduce bulging". This is a good idea. Two smaller bags have almost the same capacity as a larger one, and you can just run the top bag with a pair of bottle cages below.
Fraser has some bespoke bags ready for production in June, so the option of adding these to your frame order will be available soon on the BiViBikes website.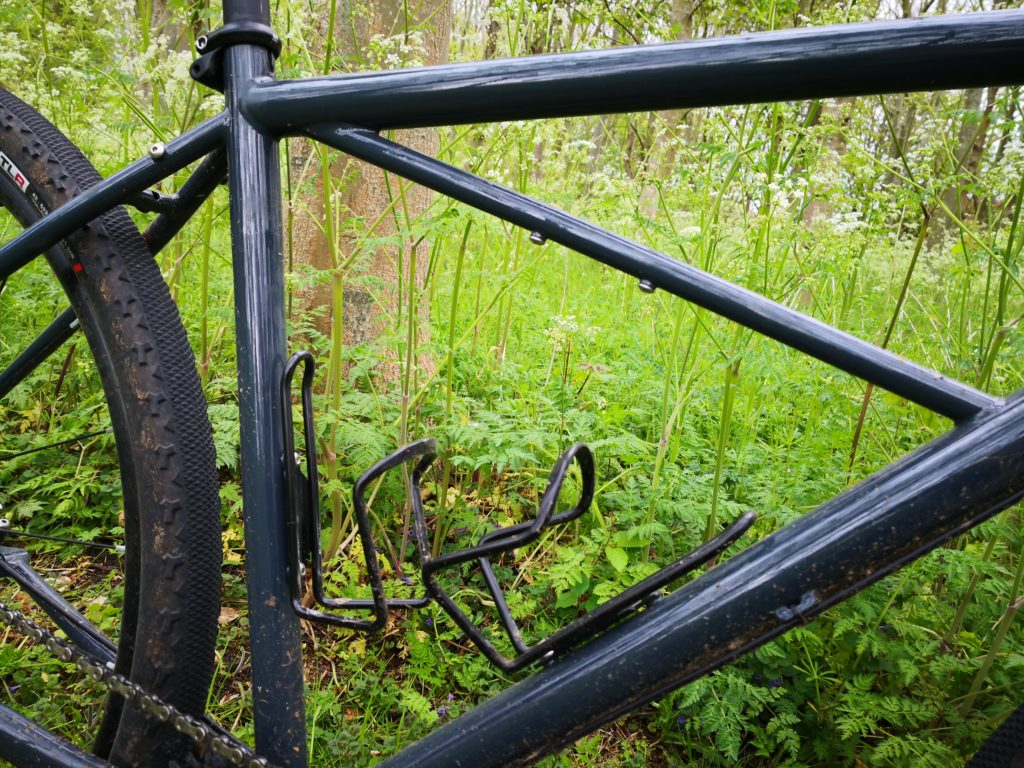 But why BiViBIKES?
As the name suggests BiViBIKES is not just about the bike. The clever bit is that the frame will also double up as a support for….you guessed it, a shelter. This is currently under development with a team at Nottingham Trent University. Design and material tweaks should see a finished product ready by early 2020 so watch this space!.
We are currently putting the Bunker through its paces and will have a full test and review soon. If you like what you see BiViBIKES have an exclusive discount for ADVNTR readers. Alongside the Pre-order sale (that reduces the cost of the both the Bunker frames and forks) use the code ADVNTR25 and you will get an extra £25.00 off. If this is not incentive enough, the first ten framesets will also be a limited edition raw polished and lacquered finish!
Head over to BiViBIKES to find out more!
Last modified: 8th May 2019