The Maxxis Ravager gravel tyres: quite the aggressive title but to be perfectly honest its a title that they wear with great ease.
Not only do they grip and corner extremely well in the wet stuff, the resulting route planning that will inevitably follow on from the first few rides are sure to have your summer-only gravel bike thoroughly ravaged, followed swiftly by the body.
Slowly but surely each ride will see the confidence build and see you begin to plan your routes through evermore thicker, sloppier and more treacherous 'ways' than previously thought acceptable.
My bike, hip and elbow all suffered while the Ravager tyres stood their ground, happily watching on through that effortlessly clear rolling surface on top.
Installation
In the past I have been lucky enough to use a compressor to blast countless cubic feet of air into tyres, but this time round it felt only fair to wind back on the techno mumbo jumbo and gadgets.
So armed with only a track pump, some trusty Stans No Tubes sealant and an inner tube I set out to install both tyres using the inner tube technique.
For those that don't know, heres the play…
Firstly clean up the rim, install new rim sealing tape if need be and install a tube as you would normally with the tyre.
Inflate until you hear those satisfying snaps of the bed as they seat in the rim, leave for 20 mins or so, and then let all the air out.
Now remove ONE side of the tyre only and remove the tube, now install the tubeless valve and start reseating the tyre once more, remembering to leave a lil' opening before getting it all in and throw the sealant in.
Liberally if you must – (no idea on actual amounts but imagine you've made your favourite bowl of cereal) – yeah thats about right. Cereal Science.
Now using a standard track pump, inflate away.
Both sets of tyres mounted fine the first time with just a track pump, and without so much as a single drip of seepage. The rims are Roval C38s with a 21 mm internal.
The first noticeable thing once mounted was the clearance for my frame and forks. Compared to using 42 mm summer gravel/groad tyres previously, the extra 2 mm of spacing the 40 mm wide Ravager SS tyres offer was impressive, and offered a confidence that abrasion on the chainstays would be dramatically reduced should things clog up.
First Ride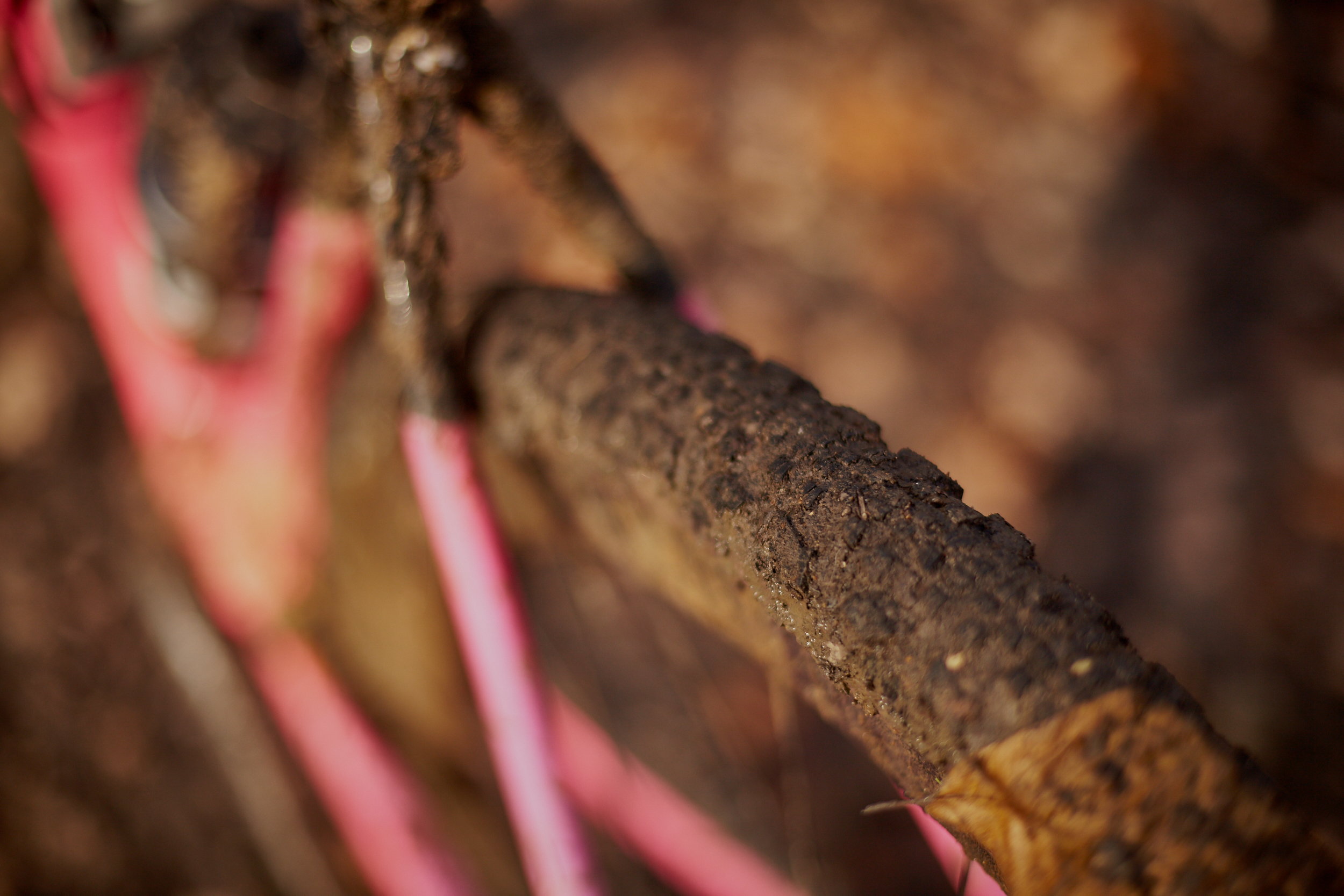 From the off it was obvious that with great power comes great resp….. Wait no.
With great grip comes great rolling resistance, and while that may be obvious, the actuality of it isn't quite as dramatic as a Marvel escapade might have you think.
The tread knobbles have been designed in such a way so that it rolls better than you'd expect for a winter focused mud slinging number, and sling mud it does. The fine balance of those knobbles sits at an equilibrium between smooth rolling and reduced noise on smoother surfaces, and just enough gap to confidently clear most singletrack and bridleway medium off to the sides.
Leaving you safe in the knowledge that you have that little bit of extra traction between ya legs.
It did take some time to feel out the right tyre pressures to comfortably transition between the tarmac and peanut-butter-like clay we have in Essex, but 30-40 psi (37 if we want to be specific) seemed to do the trick nicely if you're not in a huge rush to make waves on the grey stuff.
Check out some of Michael's local test loops in Essex here:
Benefits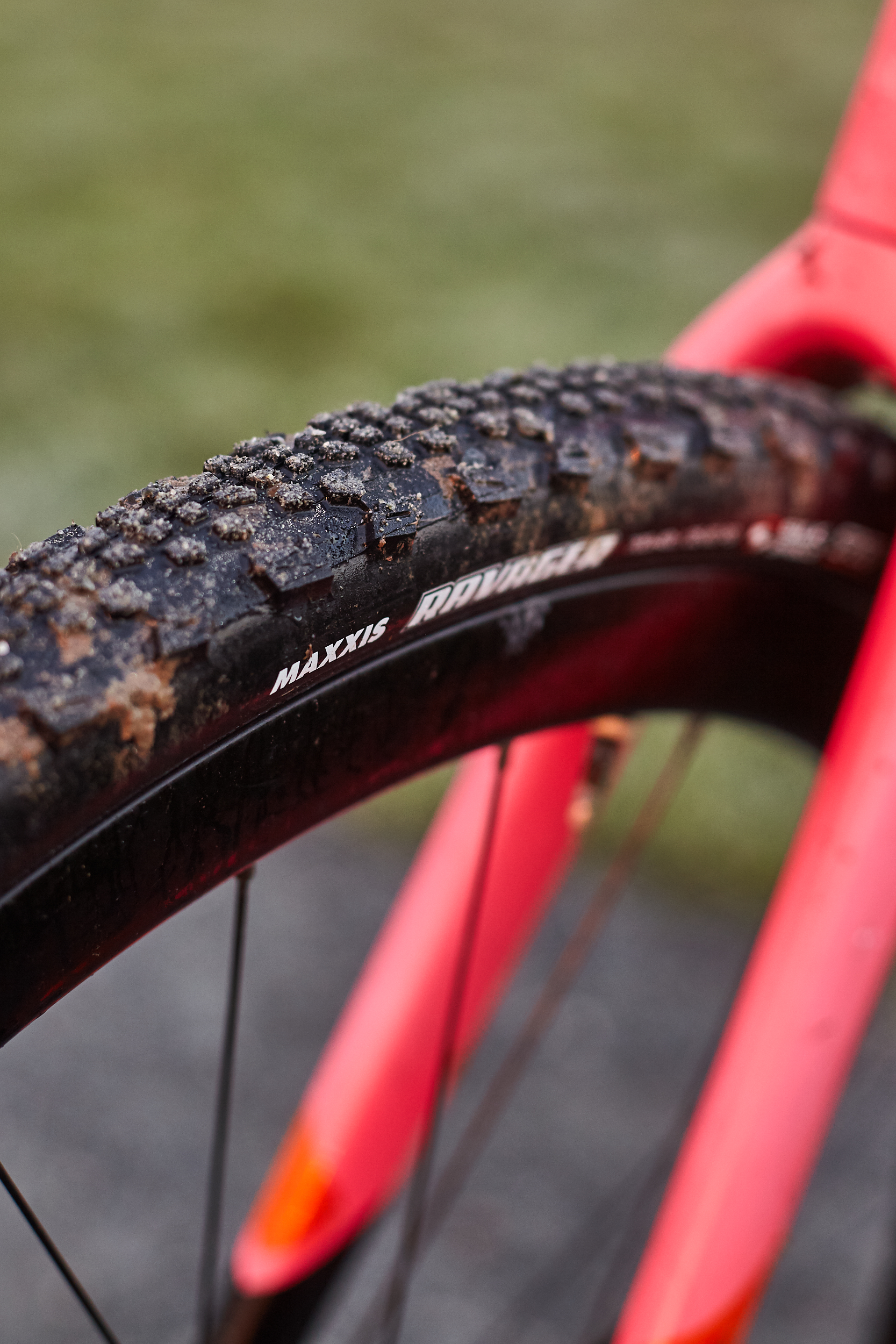 Cornering was the other element that required some getting acquainted with, and these things grip like a coffee lover holds onto the morning's first brew.
The Maxxis Ravager tyres are more than happy to be compressed at pace into berms on the odd forest trail, and some pretty poorly maintained dual slalom segments. Time and time again I have been blown away with how these have kept grip in some pretty ridiculous situations, bogged out to the hubs, happy to chug along. Slippy rubble and rooted gullies up 15%+ nasties, not a problem.
Little by little the limits were pushed, and as I mentioned before, it was myself and the bike that would come off worse before the Ravagers.
In terms of puncture protection, the bead to bead 'SilkShield' puncture protection layer seems to be super impressive from withstanding a lot of the local flora we have on the trails here. Rich in hawthorn, blackthorn and brambles, the pointy traps are out in force, and I'm yet to have to pull any sticks out of the tyres and spin up the magical wonder goo. So its either very effective, or I've become hyper aware of the nasties and dodge 'em with ease.
The Maxxis Ravager verdict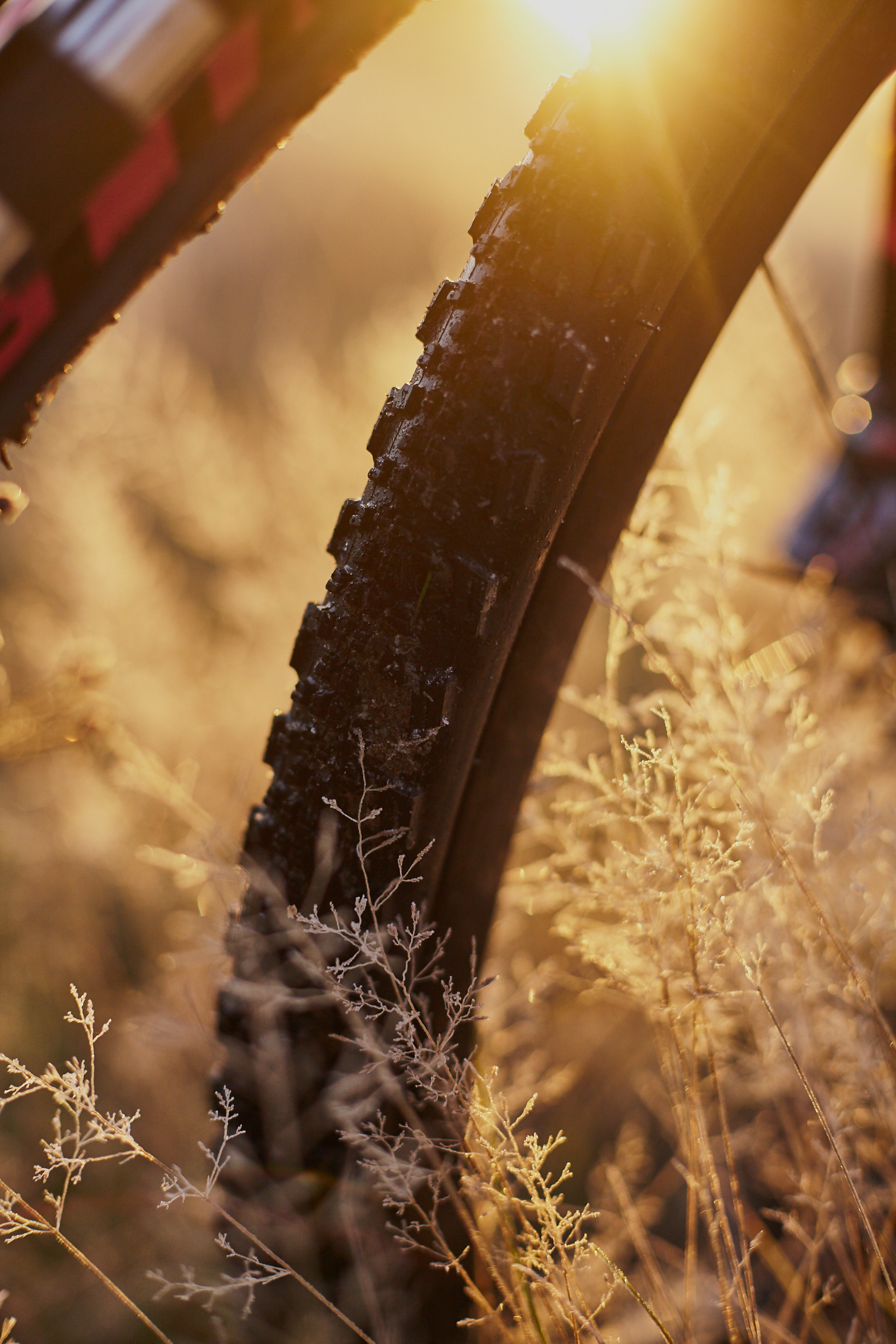 I really am very impressed with the Maxxis Ravager tyres' all round performance, and as a tyre that shouldn't impress all that much, but from the 6 weeks or so giving them a serious beating I cant fault them currently.
The installation was silky smooth, they have maintained grip on some extremely unwelcoming terrain for a 40 mm tyre, and apart from user error in slide outs and routing to impassable sections of pudding-like terrain they are just right on the money.
If you are set on linking up gravel and byways for longer rides, the rolling speed on tarmac is a detraction, but realistically you aren't going to find any mud slinging, wet and wild rubber thats going to do both.
If greater puncture protection is a priority for you, consider the EXO 120TPI version of the Ravager, with double the thread count and additional EXO protection for the sidewalls. These will set you back an additional £5.
Editor's note: while the performance of the Maxxis Ravager tyres has impressed not only Michael but many of my local riding partners, I'd say that Maxxis is onto a winner with this tread pattern. Can we have the same in 650b and some wider width, perhaps 45 or 47 mm for the growing fatter tyre trend?
Check out more from Michael on Instagram here and more gravel tyre reviews here.
Last modified: 10th December 2020