A Weather proof Jersey
Our revolutionary weatherproof jersey is developed for training and racing in the changeable weather. It's engineered to balance the rider's need for warmth, breathability and aerodynamic speed.
The Le Col Therma Jersey is the brands take on that relatively new breed of garment, the lightweight, weatherproof jersey. Advances in fabric technology mean that manufacturers can now make something we would once have willingly given our eye teeth for.  A comparatively lightweight garment to keep you dry and warm in all but the nastiest of weather.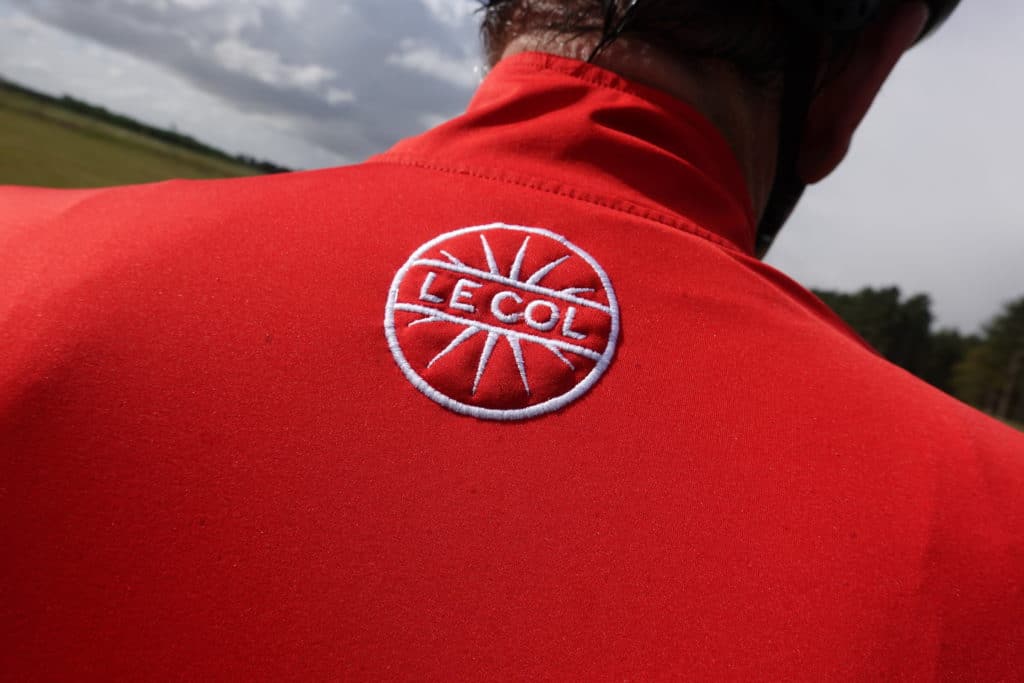 When it arrived, I hesitated to use the Le Col Therma Jersey for a few days. It was chilly, possibly too chilly, and there is no way something quite so insubstantial was going to keep me warm. In the end, I invoked Rule 5 and headed out into the rather cool, windy, day. Combined with a short sleeve, mid weight, base layer and arm warmers. I reached a decent working temperature within a mile or so.
Sixty miles later, it had become even colder but I had maintained a comfortable temperature throughout. As I walked into the house though, I noticed how wet I was. I could have wrung out my base layer (normally very effective at moisture transport). So much for the breathability, however, to be honest, I didn't care. The Therma had kept me warm.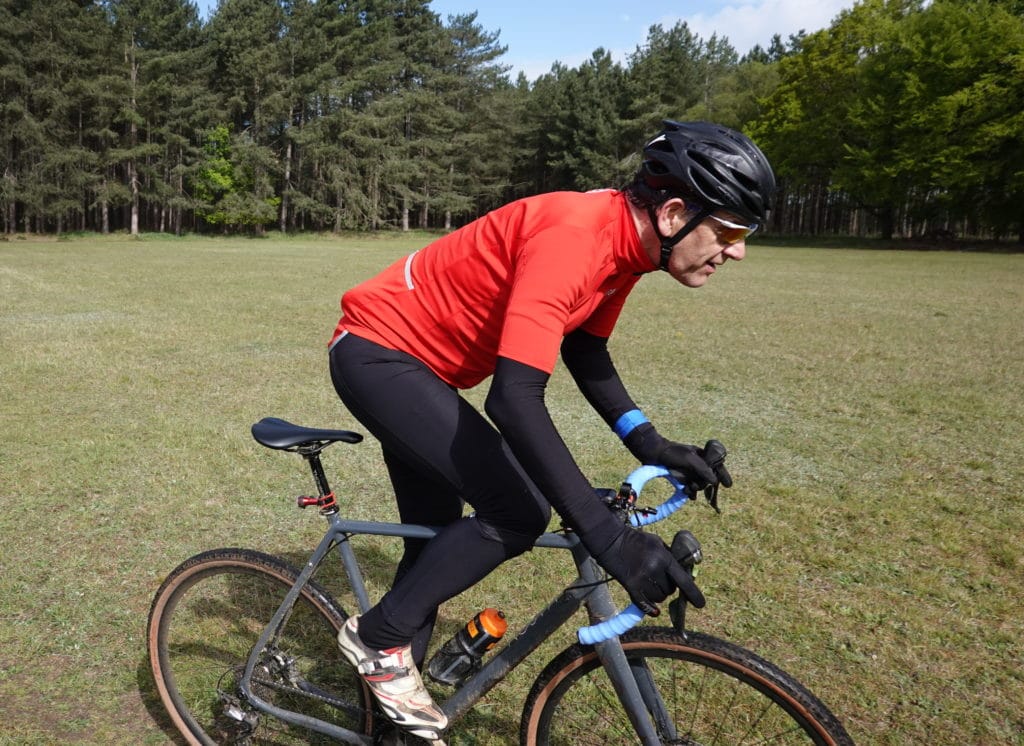 Since then, I have used this jersey for several rides in a range of temperatures. The result has been exactly the same each time. Perfectly warm and comfortable while riding but absolutely wet through at the end. I am quite prepared to accept that I may have overdressed but to be honest, I'm not sure I was.
A passing note but something to be aware of. While I was riding, the shirt was flawless. Whenever I stopped it quickly became plain that the shirt has no intrinsic warmth. I quickly cooled down and started shivering. The fix is simple, just stuff a gilet in your pocket for those stationary moments. I don't think this is a 'fault' in the design or the product, simply a feature of this style of jersey.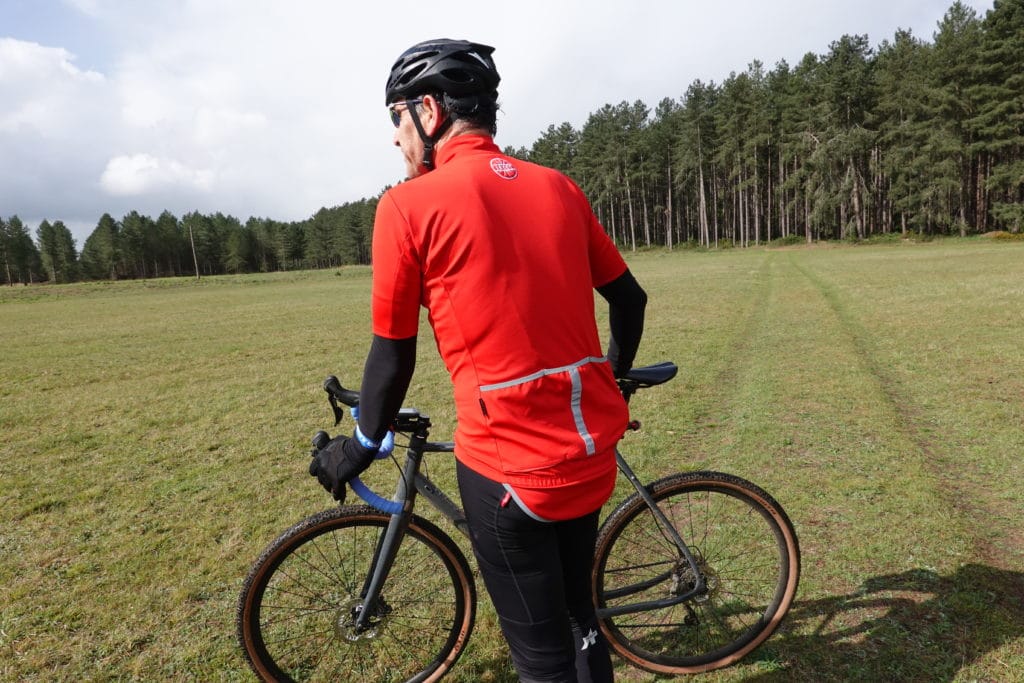 Features
Fabric
As an early winter/spring jersey, you would expect something reasonably robust and heavier weight than usual, and this is what you get. But it isn't cumbersome or awkward and is not as heavy as similar garments I have tried from other brands. The material stretches nicely and you get that Le Col fit, nice and aero, with no flapping material.
I have found the Windex works really well. It really does protect you from the wind and therefore the cold. I can't really comment about the waterproofing. The only time I have used it and it has rained (rain is a rare commodity in Suffolk at the moment), it was a fine drizzle. It coped admirably with this level of precipitation. Quite how it will cope with proper rain, I have yet to discover.
As mentioned before, I really am not sure about the breathable qualities. After every ride I have been warm, but sopping wet.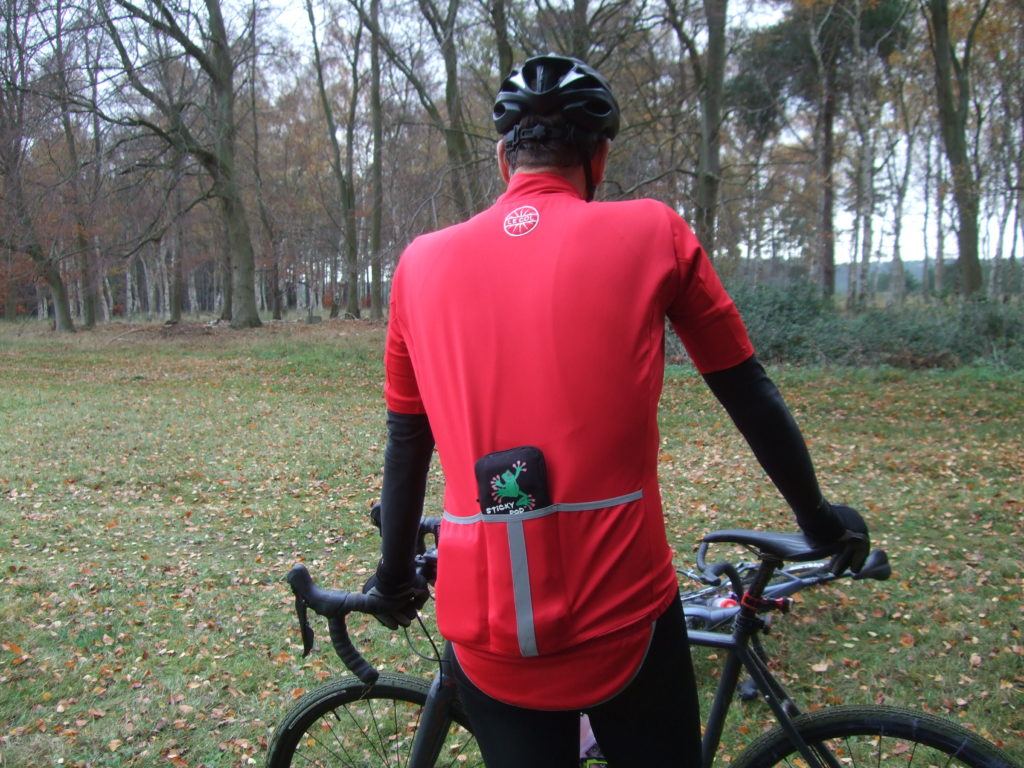 Details
Le Col is a premium brand and it shows. The shirt screams 'quality'.
Everything you would expect to see on a winter jersey are present. The collar is nice and high and is fully lined with a soft material – so no scratching. Once you do it up, no draughts are going to get in. I know it hasn't been properly cold yet but I no longer use a buff . This is almost unheard of!
The zip. Regular readers will know I have a thing about zips. Generally they are too fragile and I kill them, or the tags are too small to use in the dark, cold and wet. The rubberised zip (Le Col claim it is waterproof) meets all of my basic 'must haves'. It seems to be robust and the tag is easy to use, even with thick gloves on, in the dark. As zips go, this one is rather splendid!
The pockets are a good size, they are easy to access and seem robust enough to cope with normal 'baggage'. They also feature mesh at the bottom for drainage. I have talked to regular riding partners about this tendency for designers to include mesh pocket drainage.  I have never had an issue with things getting soggy. This either means the design works well or I haven't been out when it is raining hard. The jury is still out on this (for me).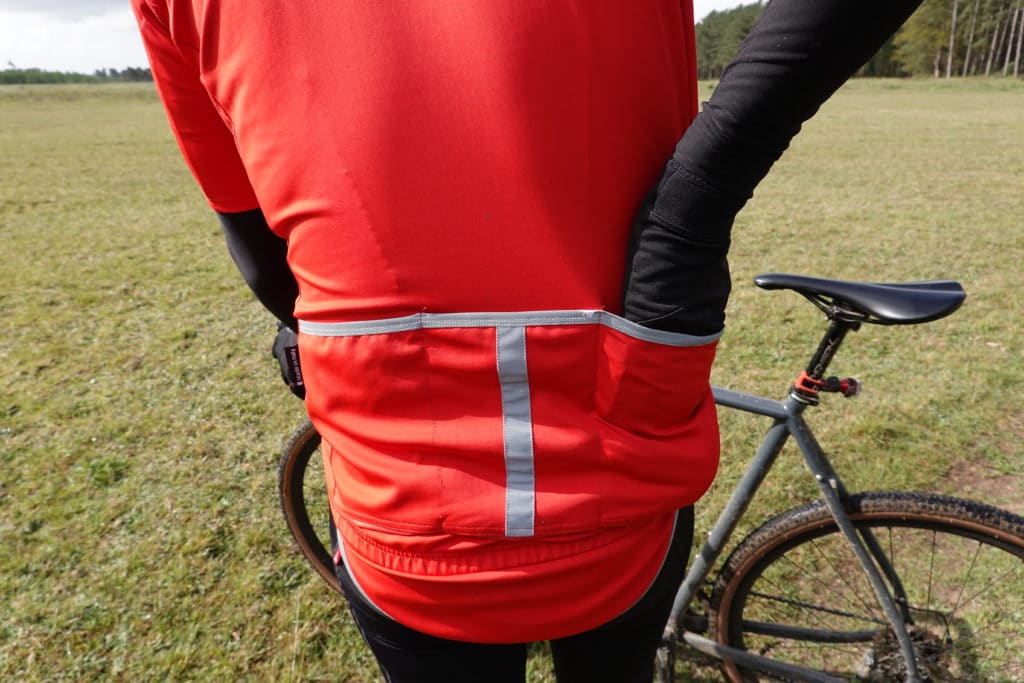 Reflective features. I like the way Le Col deal with this. OK you don't get a massive slab of reflective material but there is enough to get you noticed when out on the road. Very important on rural back roads at night!
If you look carefully at the main images, you will see that there is a flap to keep your bum dry. It comes down quite a way, further than I thought. Is it too long? No….as far as I am concerned, the less cold water spraying onto my shorts/tights the better. Good call.
The silicone gripper is what it is. Nothing to see here, except that it does its job efficiently.
Missing in action – I would like to have seen a key/security pocket. I know the pockets are huge and have mesh and all that, but I missed the ability to have a waterproof pouch to keep my key in.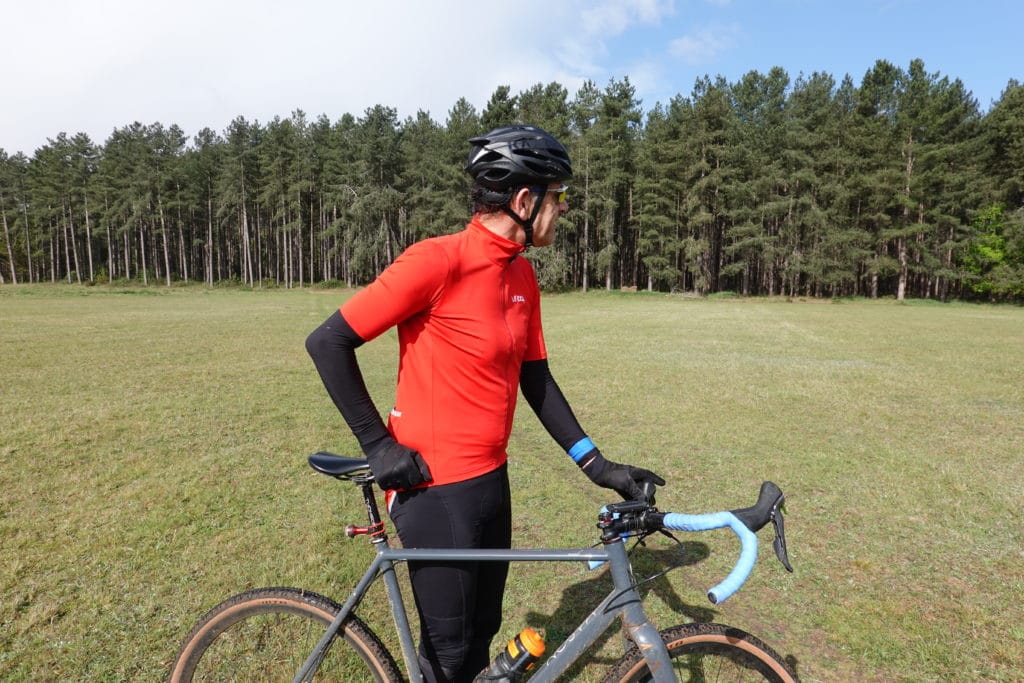 Conclusion
The Le Col Therma Jersey is a premium product at a premium price. I had a £50.00 discount as I completed the Le Col challenge on Strava. £100.00 was a bit of a steal.
On the whole, the shirt passed the Ronseal test albeit with a lot of style.
Would I recommend it? Without hesitation. It would be nice to see a long sleeved version though.
Last modified: 5th May 2019